This sassy young girl totally reminds me of Caroline. Isn't she a doll? I was taking pictures for the blog the other day, and as usual, felt totally awkward in front of the camera. Teasing me for always staring at the ground, my dad told me to channel my inner Caroline. Well, it didn't really help me take better photos (I still felt awkward) but I love the advice.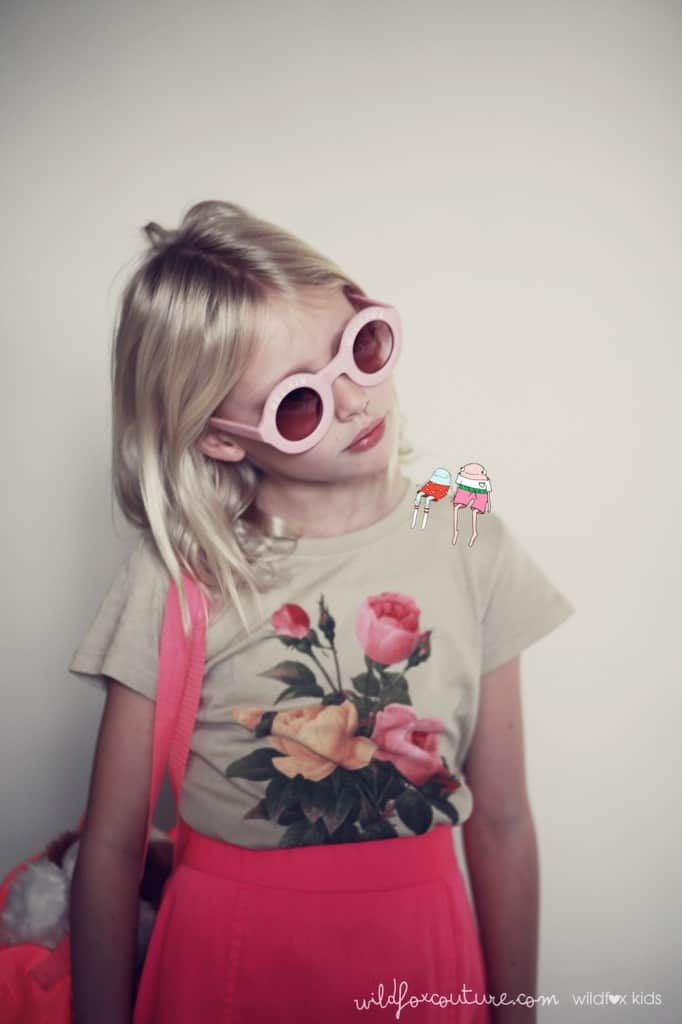 At age 4 Caroline has such a good sense of herself. She loves wearing head-to-toe pink, having her nails painted, wearing mommy's "clonker shoes," and jumping on the bed. She knows what she likes and is often quite vocal about these opinions. She hasn't learned yet to tone that down in order to please others or out of fear of what people might think. And I love that.
At what age do we lose that certainty about ourselves? Only to spend the rest of our lives trying to find it again!
Hope you have a happy weekend! Here are few things I loved this week:
Buyable
I couldn't resist these cute polka dot flats … or this sweater.
May need some stripes to go with the dots.
These totally make a statement.
Doable
So glad Jennifer is obsessed with this particular shade of blue because I'm obsessed with bead necklaces and this my new favorite.
Perfect use of neon – and so easy!
Readable
Found this article on The Busy Trap – and felt much better about the fact that life with a 2-month-old is totally lame.
Anna has such great blogging tips – check out her advice on finding your niche.
0