Running a humidifier in your home, especially during the dry winter months, can help maintain indoor humidity levels in the optimal range. Keeping indoor humidity levels between 40-60% has many benefits:
Helps temporarily relieve dry air discomforts.
Comfortable humidity helps temporarily relieve congestion and cough.
Comfortable humidity helps keep throat and nasal passages hydrated so you breath better and sleep more comfortably.
Helps keep plants healthier.
Helps reduce static electricity.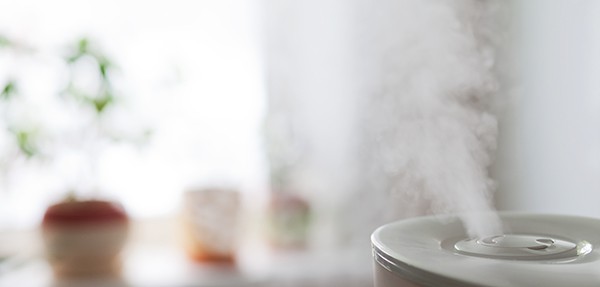 Designed for large areas, the new Honeywell Top Fill Console Humidifier is one option for protecting items around the home as it releases soothing, invisible moisture into the room. To confirm when ideal humidity levels are reached, use a humidity monitor like the Honeywell Humidity Monitor that displays relative humidity and indoor room temperature.
Low humidity levels can wreak havoc on more than just our health. People may be familiar with the effects of dry air discomforts associated with cold winter weather like itchy dry skin or scratchy throats, but the impact on household objects is often overlooked. The designers of Honeywell Humidifiers and indoor air scientists have released new research on how everyday household objects suffer under low humidity conditions and what steps homeowners can take to combat the effects of dry air.
The following household items are most impacted by low relative humidity:
Books: Low humidity causes the pages of books to become more brittle and fragile, and the dimensions of the pages can even change as the paper absorbs and desorbs water. This leads to wrinkles in the paper, flaking ink, or warped covers on books.
Woodwork and Wood Floors: If you've noticed a slight bend in your wood floors, or gaps between the planks, it could be because of low humidity. As the wood expands and contracts, mitered corners can separate and floors can "cup" so that the floor doesn't remain flat.
Art: Maintaining humidity levels is vital for protecting artwork around the home. Low moisture levels tend to make paint brittle and prone to cracking, which is especially detrimental to oil paintings on canvas.
Photographs:Have you noticed your new photographs looking more like your parents' photo albums? When photographs curl up at the ends, it's likely due to low humidity levels. They can also result in the photo emulsion flaking off and damaging the photograph.
Walls: Peeling wallpaper and separated drywall seams can be a sign of low humidity in the home. The porous materials may crack and separate when exposed to low levels.
Win a Honeywell Humidifier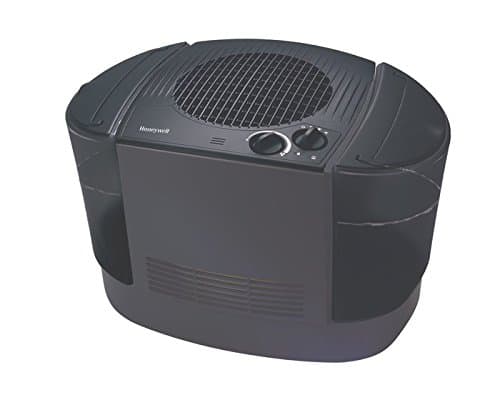 We're giving away one Honeywell Top Fill Console Humidifier (ARV $100). Enter below to win!
Get Social with Honeywell
0