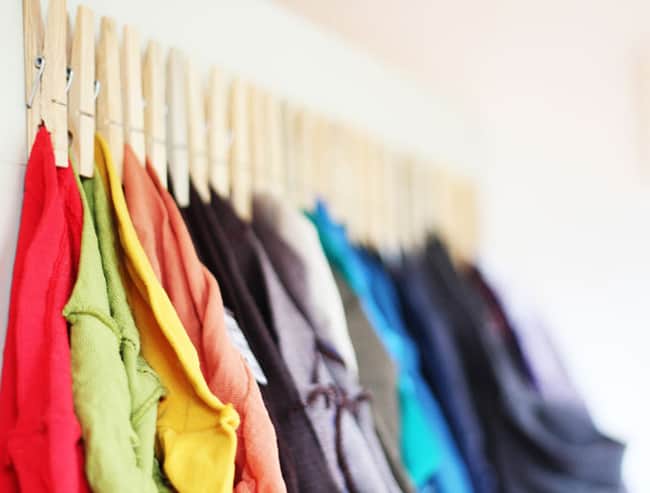 Clothespins, burlap and paper, oh my! These are just a few of the cute-yet-handy products from JAM Paper and Envelope, which is why we teamed up to give one of our lucky readers three of our favorite products from their store!
JAM stands for Janet, Andrew and Michael Jacobs, a tight-knit family that leads the company's day-to-day operations. Founded in 1955, JAM offers a wide range of stationary, folders, and organizational products, in many colors and materials. Looking for a plastic pencil case or a gift box?  You can find all of that and more here — making JAM the perfect online resource for committed DIYers!
JAM Paper Giveaway
JAM Burlap Ribbon: Use it to wrap gifts or even glass mason jars as a pretty table setting (see the image above!).
JAM Brown Paperclips: Clothes pins or paper clips, these handy little guys are truly multi-purpose. We used them to dry scarves.
JAM Photo Storage Boxes: Store and display photos in this clever frame and storage container.
Visit JAM's online store for more fun paper products and ideas.
0