This is a sponsored post written by me on behalf of Plenti Oatmeal Meets Greek Yogurt. All opinions are 100% mine.
Here's a genius idea: oatmeal + Greek yogurt in the same container. Plenti has done it, and it's made me rethink my breakfast routine.
I love yogurt for breakfast, but I'm always a little stumped with what to do with it. Oatmeal, too. Very good for you, very unexciting all by itself.
Together you have a healthy and hearty breakfast that's both satisfying and crazy convenient. You get to fill up on 11 grams of protein and 16 grams of whole grains without any artificial flavors and sweeteners. At just 170-180 calories you can pair it with fruit for the complete, hearty breakfast. Hurrah!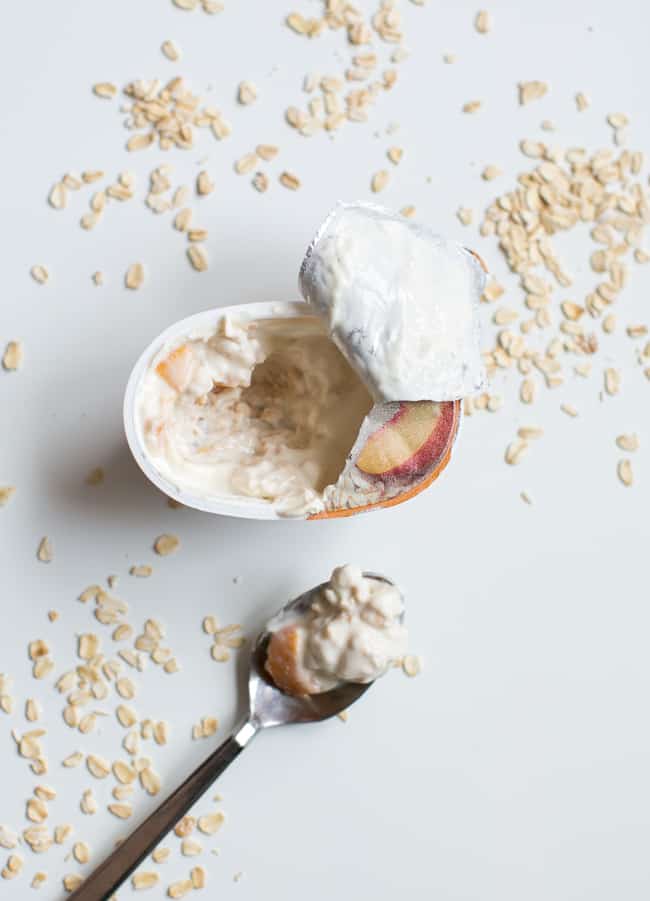 While eating Plenti (conveniently pulled straight from the fridge!) my mind wandered to beauty recipes. Have your ever noticed that some of best beauty ingredients come in your breakfast bowl? Yogurt, oatmeal, fruit and spices – these are natural beauty all stars! Here's a pore cleansing facial inspired by my favorite oatmeal flavor: Apple Cinnamon
Apple + Cinnamon Pore Cleansing Face Mask
This is a great mask for those with oily or acne-prone skin. The natural acids in the apples and yogurt naturally exfoliate skin while the oatmeal soothes inflammation. And cinnamon is an antioxidant as well as antibacterial and anti-fungal.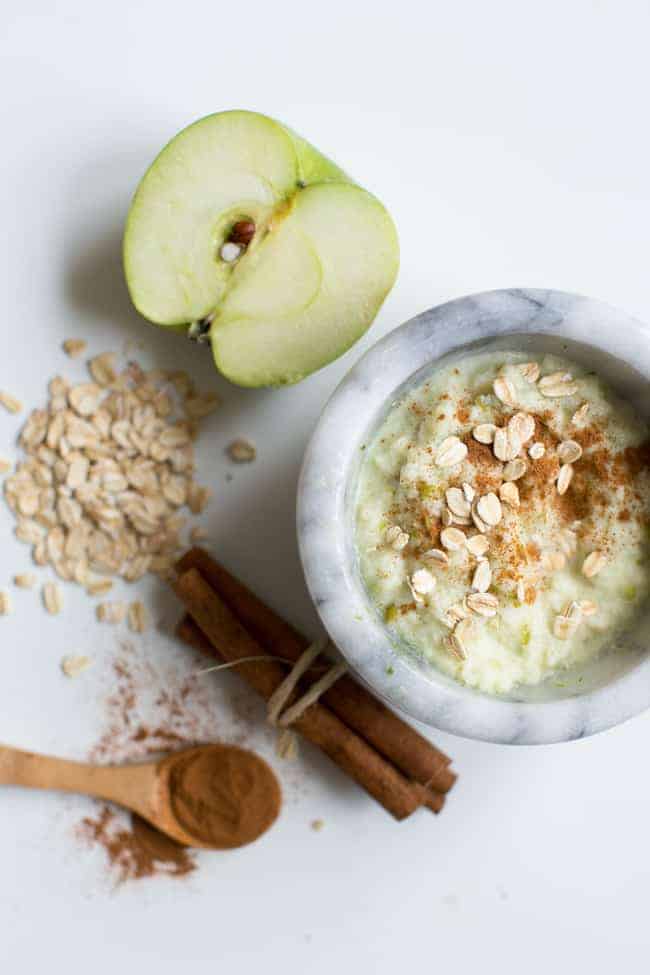 Supplies needed
1/2 green apple, roughly chopped
2 tablespoons Greek yogurt
2 tablespoons oatmeal
1/2 teaspoon cinnamon
Puree the green apple and yogurt together until smooth. Add the oatmeal and give the mixture a couple of pulses. You want to break down the oatmeal but not puree it. Transfer to clean bowl and stir in the cinnamon. Apple mask to face with clean hands or a facial brush. Avoid eye area. Let sit for 15 minutes and remove with warm water. Pat dry and follow with moisturizer.
What's your favorite oatmeal flavor? Peach? Blueberry? Chances are it would make an awesome face mask too! The next time you reach for your breakfast yogurt consider its versatility.
Win a week's supply of Plenti
One lucky reader will win a week's supply of Plenti Oatmeal Meets Greek Yogurt coupons.
Plenty is available in six delicious flavors including apple cinnamon, maple brown sugar, peach, blueberry, strawberry and vanilla and you can find it in the yogurt aisle.
To enter, leave a comment with your favorite oatmeal flavor. Giveaway ends 11:59 PM March 11. Must be 18 years or older and a US resident.
Visit online to download your own Plenti coupon!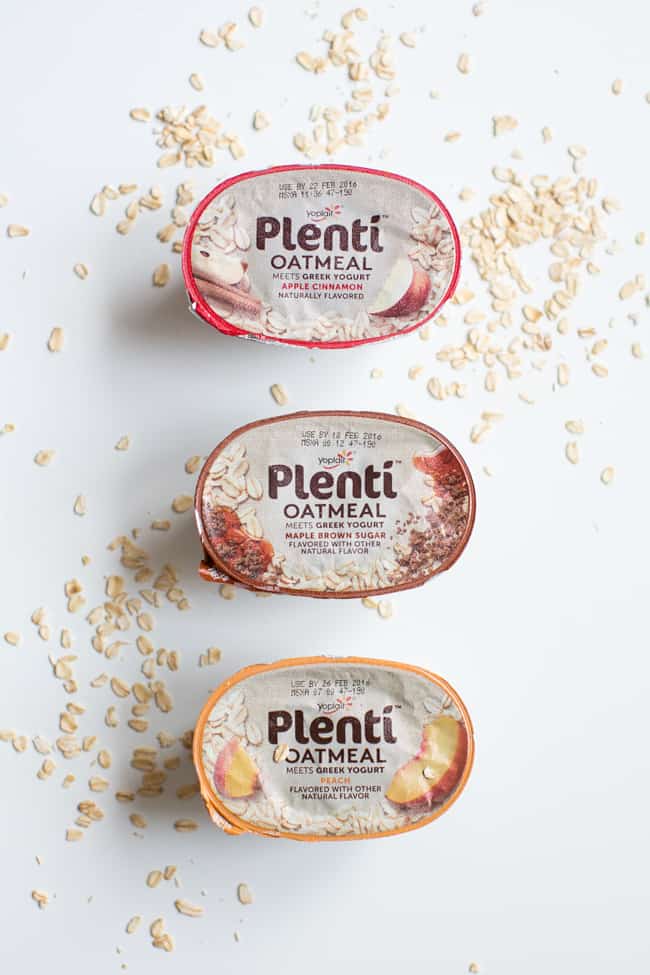 Find Plenti Oatmeal in the yogurt aisle, and follow the latest Plenti news on Plenti Instagram, Plenti Facebook or Plenti Twitter.
Congrats to our winner, Nancy K!
| | |
| --- | --- |
| Nancy K. | All sound delicious; my favorite would have to be PEACH! |
2