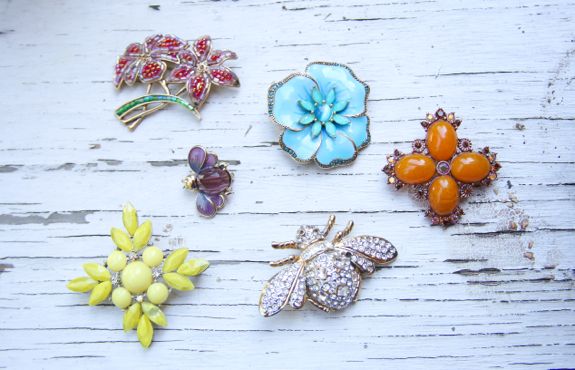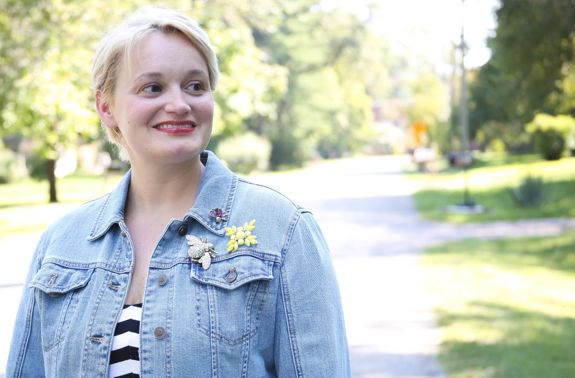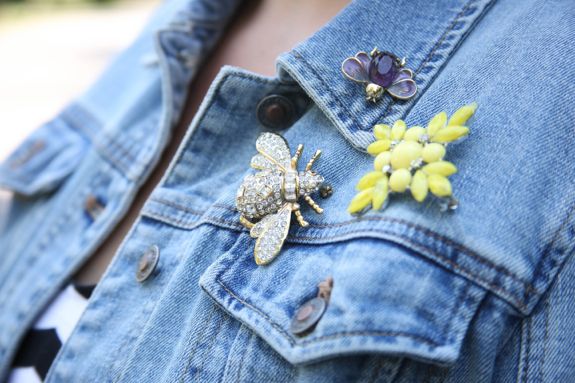 It almost felt like fall this weekend! Did it for you? It was crisp and cool in the morning, and, best of all, no humidity! We took the kids to ride Thomas the Train and it poured on us. For the rest of the weekend? It was perfect of course.
With brooches being "hot" for fall, I dug into my collection to spice up a jean jacket. It adds some fun color and who doesn't love wearing sparkly insects?
P.S. For my RSS readers, you may notice a change today. I've shortened my feed because I found that my tutorials are being lifted and reposted. This is so frustrating!! Now you will have to click over to my website to view the full blog post. I know this is annoying for my phone readers (that's how I read most of my blogs these days). But the feed will show an image and some text so I hope you'll click over to read the rest! Thanks in advance for understanding.
0