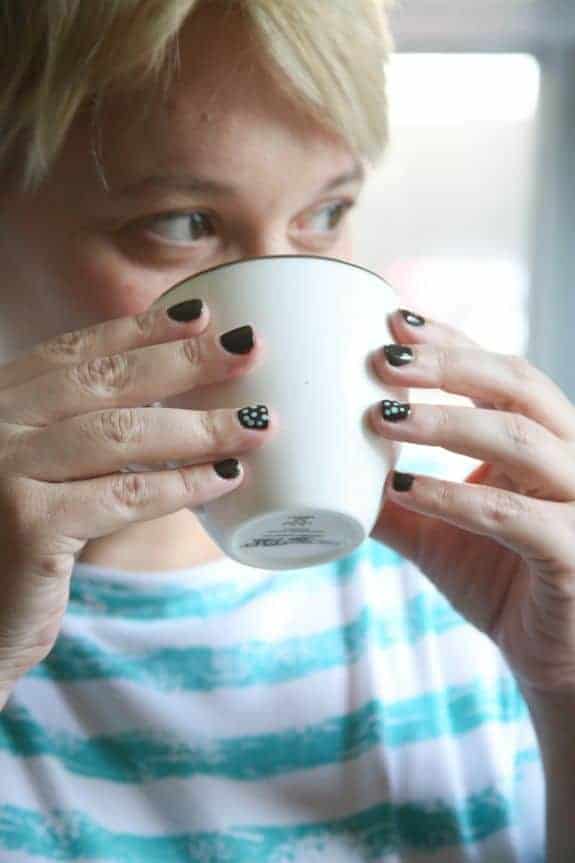 I admit I'm fascinated with the whole nail art trend. It's crazy the designs people manage to paint on such a little canvas. Have you tried any fun designs? This weekend I made my first attempt. And I'm so proud I feel compelled to share. :)
Even someone as artistically challenged like me can handle polka dots. Just dip the end of a bobby pin into the nail color and dot away. This is my first time with dark nails too. And I love it!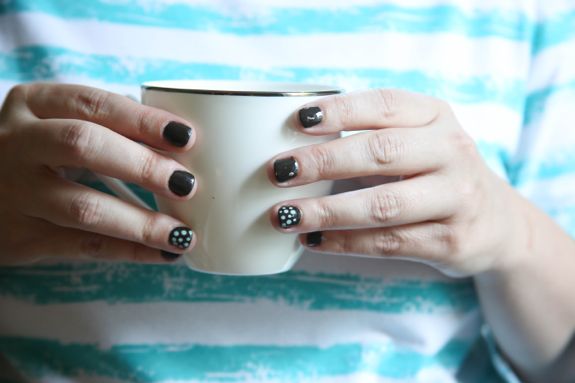 Decorated nails are not the best for crafters though – see how I already got paint on them? Oh well. Happy Monday!
0