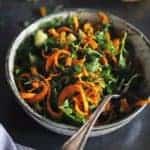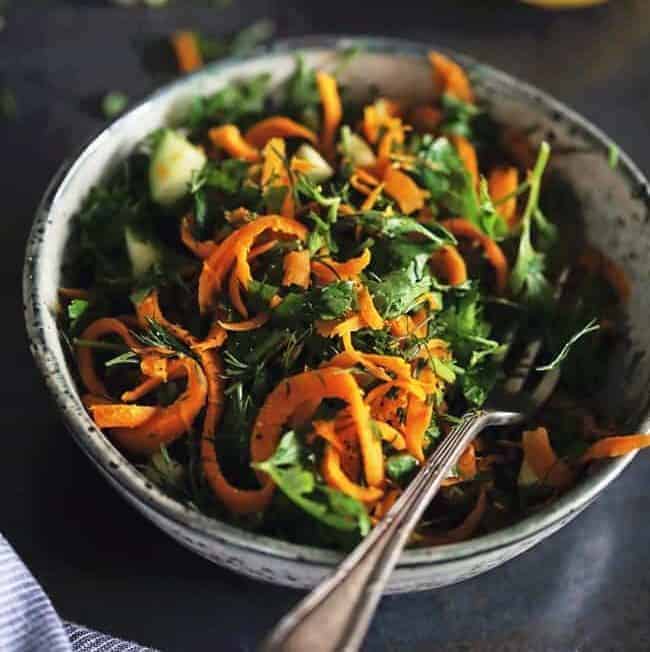 Print Recipe
Cold Spaghetti Squash Salad with Lemon and Herbs
Spaghetti squash serves as the "noodles" in this lemony pasta salad.
1

spaghetti squash

2-3 pounds

1

cucumber

chopped

Handful parsley

chopped

1

scallion

chopped

Handful dill

chopped

½

lemon

juiced

Sea salt and pepper
Preheat oven to 400. Slice the squash in half and scoop out the seeds. Place the squash in a roasting pan cut side down. Cook the squash for 30-45 minutes. The squash is done when it is tender. Remove from oven and let cool.

Use a fork to gently pull the squash flesh from the peel and to separate the flesh into strands. The strands wrap around the squash horizontally — rake your fork in the same direction as the strands to make the longest "noodles."

In a large bowl place the spaghetti squash "noodles" and add remaining vegetables and herbs. Top with lemon juice, salt and pepper, toss and serve.