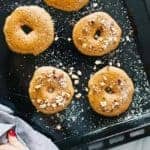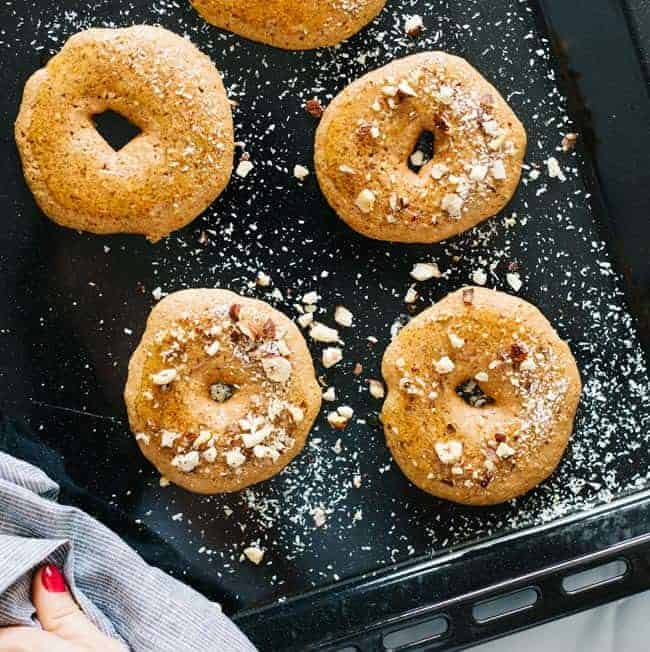 Print Recipe
Baked Pumpkin Donuts (Vegan + Gluten-Free)
If you're sensitive to gluten or you're just looking for a healthier version, these doughnuts are definitely a treat for you! Dense and moist, bathed in maple syrup, vegan and gluten-free.
Preheat the oven to 176°C/350°F.

In a large bowl combine the flours with sugar, baking powder and baking soda, then add the vegan milk, oil and pureed pumpkin, and mix to incorporate (you should obtain a thick batter).

Distribute evenly into a greased doughnut pan and bake for 20 minutes.

Remove from the oven and set aside to cool for five minutes.

Serve with maple syrup (or organic honey for a non-vegan version) and crushed hazelnuts.