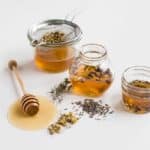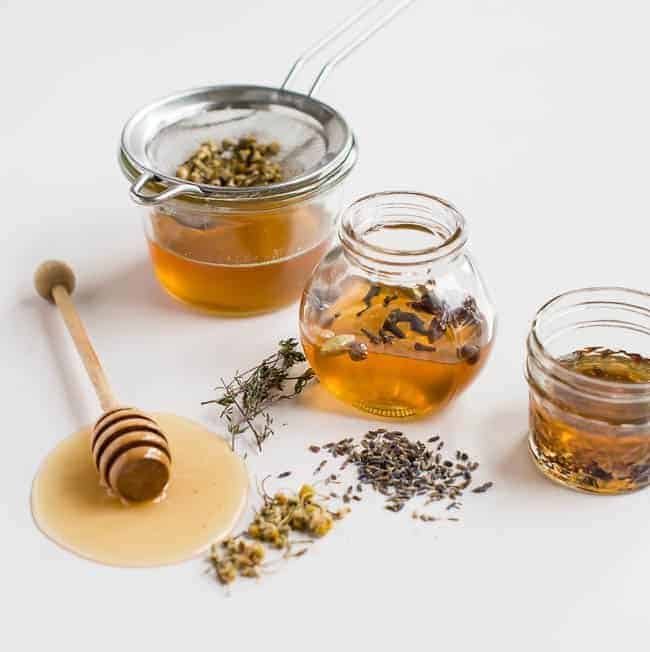 Print Recipe
Flower + Herb Infused Honey
A quick, easy way to infuse honey with the flavors of flowers and herbs without breaking the bank.
16 ounce jar with lid

Mesh strainer
8

ounces

clover honey

1

Tablespoon

dried flowers

lavender, roses, chamomile, etc. OR 1 teaspoon dried herbs (not ground) OR whole spices
Place the desired flower, herb, or spice into a jar and fill it up with honey. Screw the lid on and set somewhere dark and cool for 1-2 weeks.

Periodically taste the honey to test the level of flavor.

Strain the honey through a sieve to remove the flowers, if desired. (Warming the honey up a bit in a pot of hot water helps with the straining process.)
Store in a dark cupboard. Will keep a very long time.