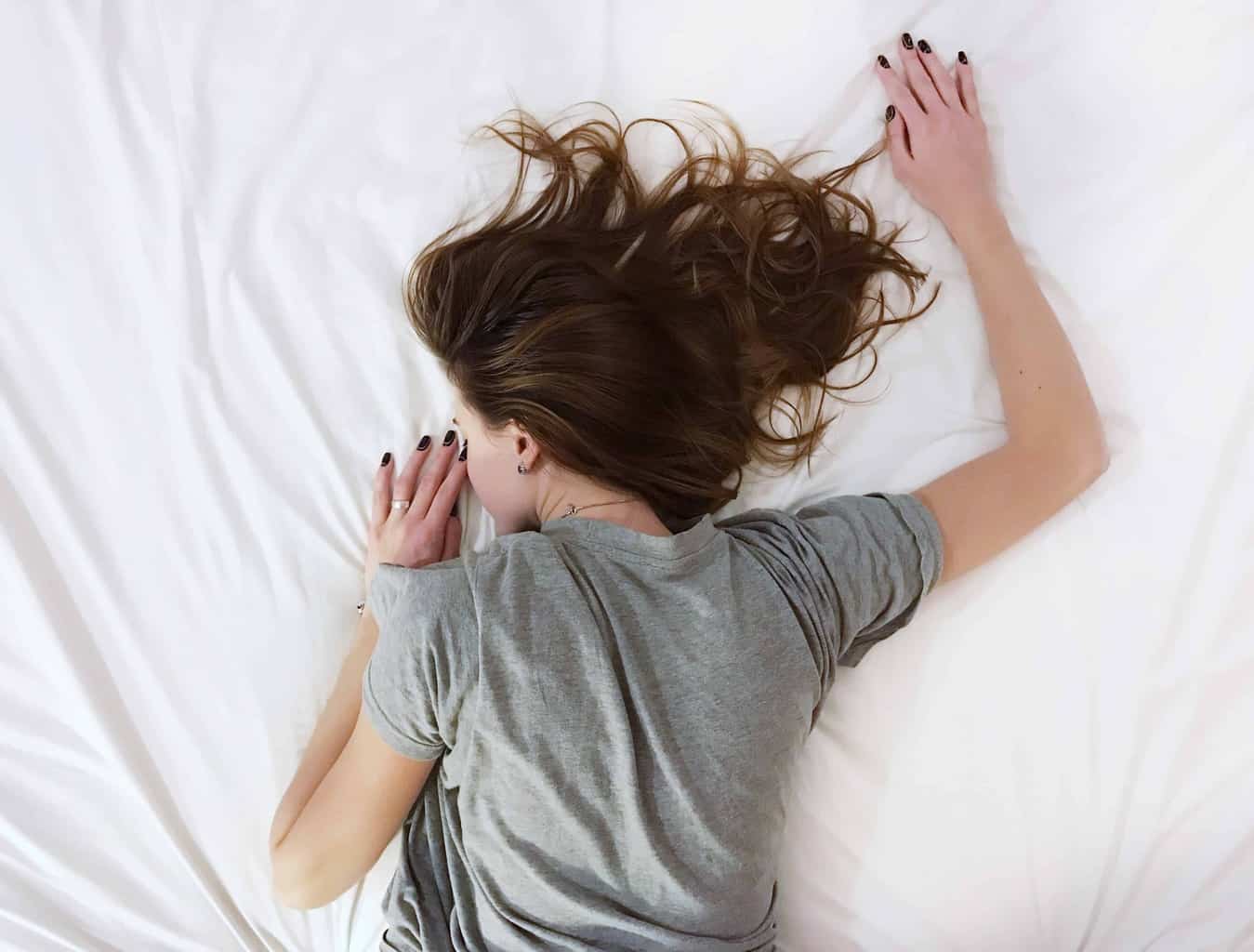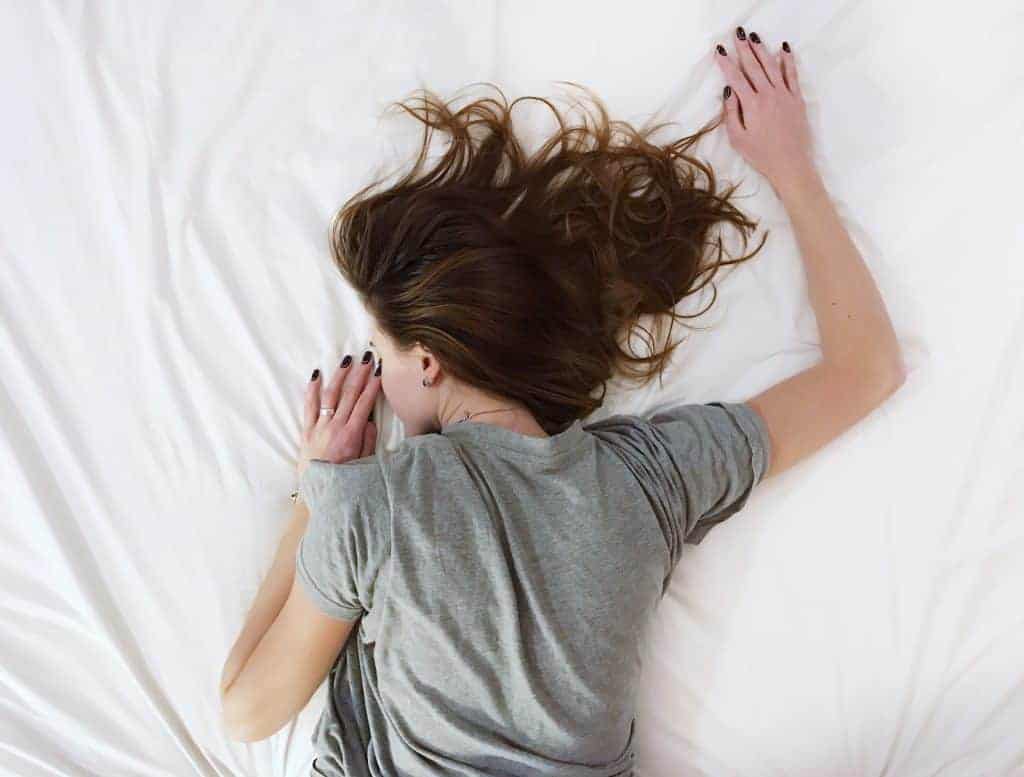 We've partnered with Reverie to create this post. Thank you for supporting our sponsors.
Sleep has been a struggle for me for as long as I can remember. As a small child, I have memories of watching TV in the wee hours of morning because I just couldn't sleep—and struggling in school because I was so tired. Insomnia followed me into adulthood and it wasn't unusual for me to toss and turn all night, only to finally fall sleep around 4am and have to wake up for work 2 hours later. Or, when I started working from home, I'd curl up on the couch with my laptop and respond to work emails in the middle of the night and go to sleep just before the sun started to rise.
This year, I wanted to make a concerted effort to sleep better. I didn't want to feel like I was sleepwalking through my days anymore. And after trying what felt like literally everything, I decided to try working with a sleep coach.
Now, this isn't the first time I've worked with a sleep coach. When my daughter was just shy of turning a year old–and unable to fall asleep unless she was laying on top of me–my husband and I turned to a sleep coach to help get her into her crib. And miraculously, it worked! (Seriously, if you have an infant or toddler with sleep issues, hiring a sleep coach is so worth it.)
I had never heard of a sleep coach for adults, though, until I found out about Reverie. Reverie offers all kinds of products to help you get a better night's rest, from mattresses to pillows and sheets, but sleep coaching? That's something you don't see very often!
Reverie is the first sleep products manufacturer to offer a fully dedicated platform–Sleep Coach–designed to help consumers learn healthy sleep habits. The program is one more step in Reverie's commitment to sleep and its corporate mission to improve the quality of life for consumers through better sleep. Developed with input from Reverie's sleep advisory board of doctors, scientists and psychologist, the program is individualized based on your own unique sleep profile. Designed to help people understand the features and benefits of the purchased Reverie sleep system, Reverie Sleep Coach also equips consumers with information that will help them understand the importance of sleep and the impact healthful sleep can have on everyday activities.
Although I was hopeful, in all honesty, I was also very doubtful. I've always felt that my insomnia and my anxiety were very closely related. I didn't think there were any sleep habits of mine that needed changing–I felt that all of my sleep issues were 100% because of my anxious mind.
My Reverie sleep training started with my sleep coach, Rachel, asking me about my nighttime habits and giving me a quiz to evaluate the quality (or lack thereof) of my sleep. And no surprise, things were bad. My coaching involved a daily Q&A, emails, and a weekly check-in call over the course of about a month.
During our kick off call, Rachel gave me some simple changes to make during my first week. Shocker: my sleep habits weren't really as perfect as I thought. I made most of the changes, but not all of them–I was supposed to stop working on my laptop in bed at night, but I live in the Upper Midwest and it's so warm and cozy in my bed! (I swear I'll stop doing that when the temperatures are a little less frigid.) But things like moving my phone charger away from my bed, switching my iPhone and iPad to Night Shift after sunset, and allowing myself time to unwind before sleeping instead of working right up until bedtime? Totally doable.
It was the third week of my sleep coaching, after making a few more changes, that things really started to gel. My biggest task during this week was to start going to sleep and waking up at consistent times–setting the alarm and waking up then (no snooze!), even if I didn't feel like it. But after a few days, I found I didn't even need the alarm! I'd wake up at 6am, go downstairs, and my husband would be shocked to see me. "What are you doing up?!" (And my daughter even got upset the first few times I woke up early because she would always climb into bed to wake me at 7.)
At night, I started falling asleep faster. Still not quite as fast as my husband, who has an amazing ability to fall asleep the moment his head hits the pillow, but no more lying in bed for an hour or two going over my mental to-do list or rehashing the day's events. I even stopped having that daily afternoon slump, when my toddler would be napping and I'd have to fight to keep my eyes open and not take a nap myself.
When we worked with the infant sleep coach for my daughter, I was surprised at how simple the tips were–they were common sense things that just hadn't occurred to me. And that was my experience with my own sleep coaching as well. I really just needed that outside perspective to tell me that my sleeping issues were within my control. It wasn't anxiety; it was bad habits. I told myself I couldn't control my insomnia and my sleep coach gave me the tools to show me that I could.
Now, are things perfect? No! I have a 2-year-old. I still wake up often with calls for water, requests for a tissue, and incessant questions about how shadows work. But when I do wake up, I fall asleep when I go back to bed. It doesn't derail my whole night.
It's pretty awesome.
Sleeping Photo by Vladislav Muslakov on Unsplash
5