Sure, you're getting your probiotics by eating yogurt. But are you using it on your skin as well? You should! Yogurt is filled with protein, vitamin D, and calcium, all of which your skin loves. Moreover, its lactic acid (read: alpha hydroxy acid) dissolves dead skin cells, which works both as an exfoliant and a weapon against fine lines and wrinkles. There are plenty of ways to use yogurt in beauty recipes–plus you won't be sorry you bought the bigger container ever again!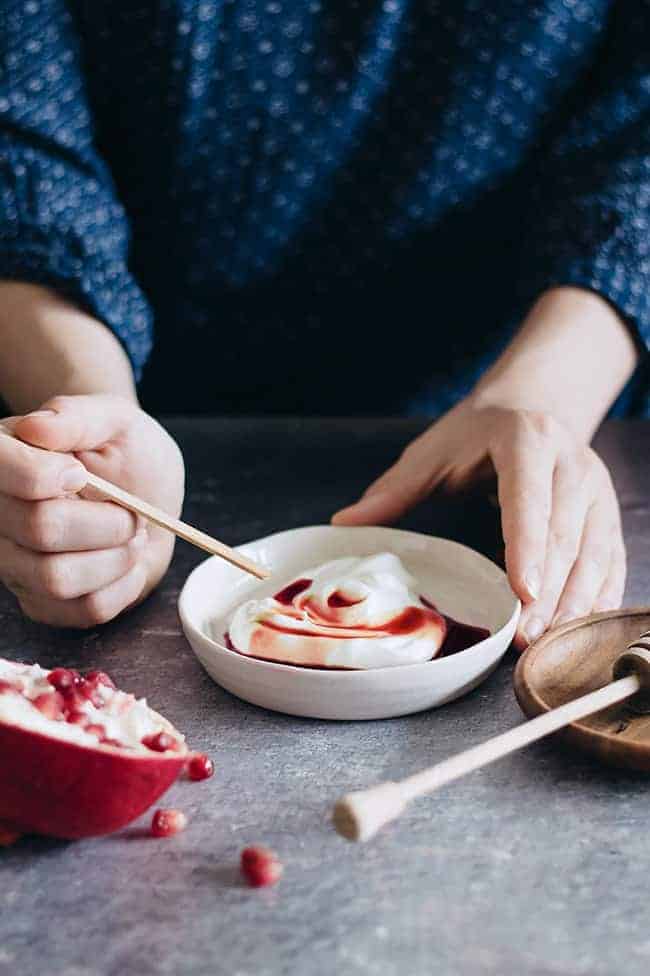 For aging, mature or sun damaged skin, this mask gives both a powerful boost and is hydrating at the same time.
Pomegranate Repair Mask for Aging Skin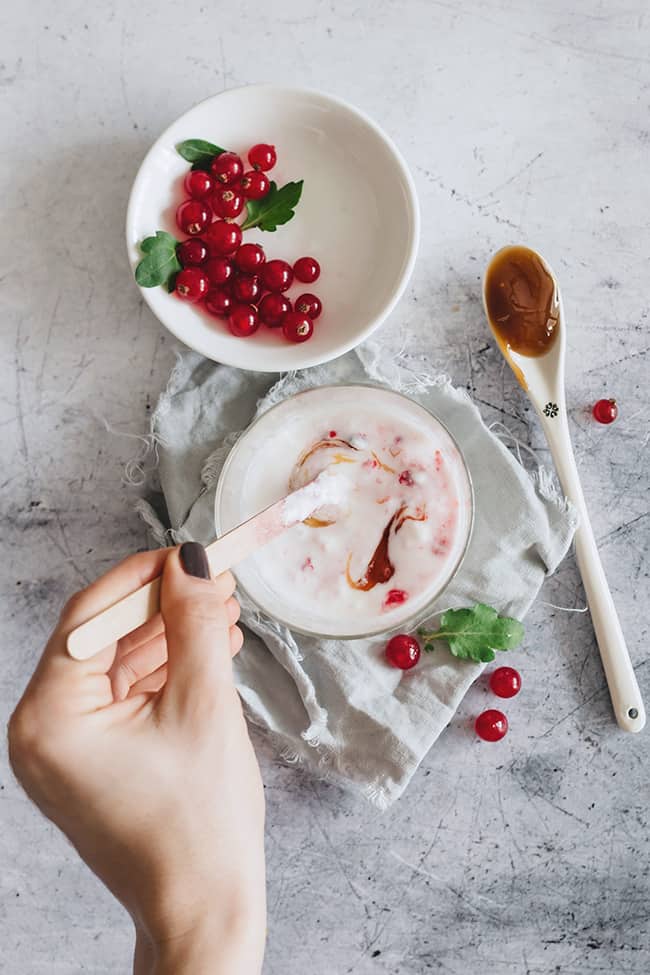 Soothe and hydrate the skin with this yogurt and cranberry mask. The latter is packed with vitamins C and K, as well as rich in antioxidants.
Vitamin C Cranberry Facial Mask
This anti-aging mask made with yogurt benefits from the addition of blackberries, which are high in antioxidants, vitamins A, C, and K.
Berry Yogurt Age Fighting Mask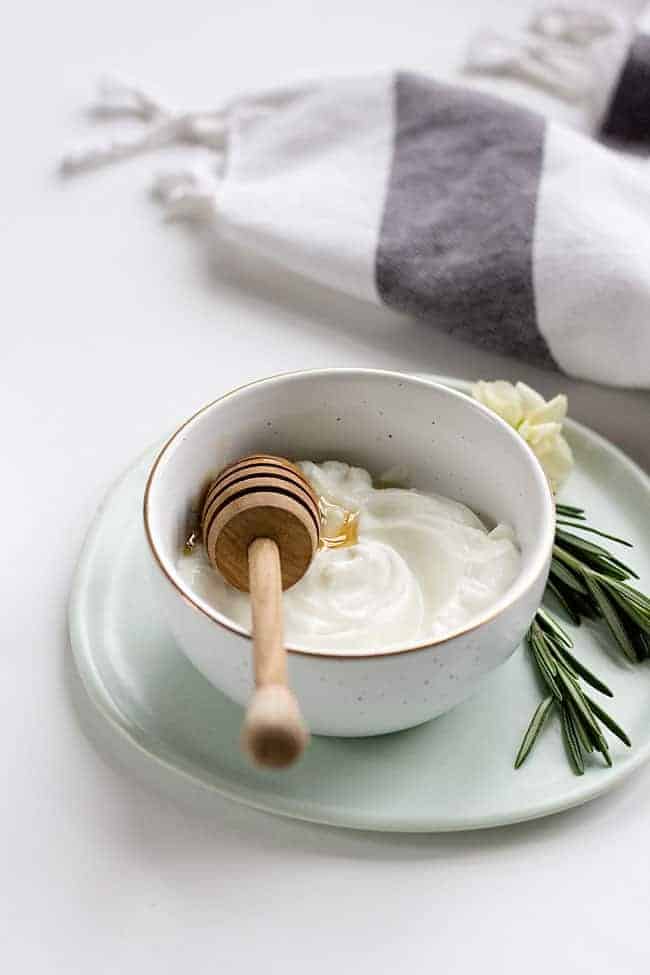 Soften your locks and revive dry, damaged hair with this rosemary and yogurt-based hair mask. Bonus: you can also use it on your body and face!
Nourishing Rosemary Hair and Face Mask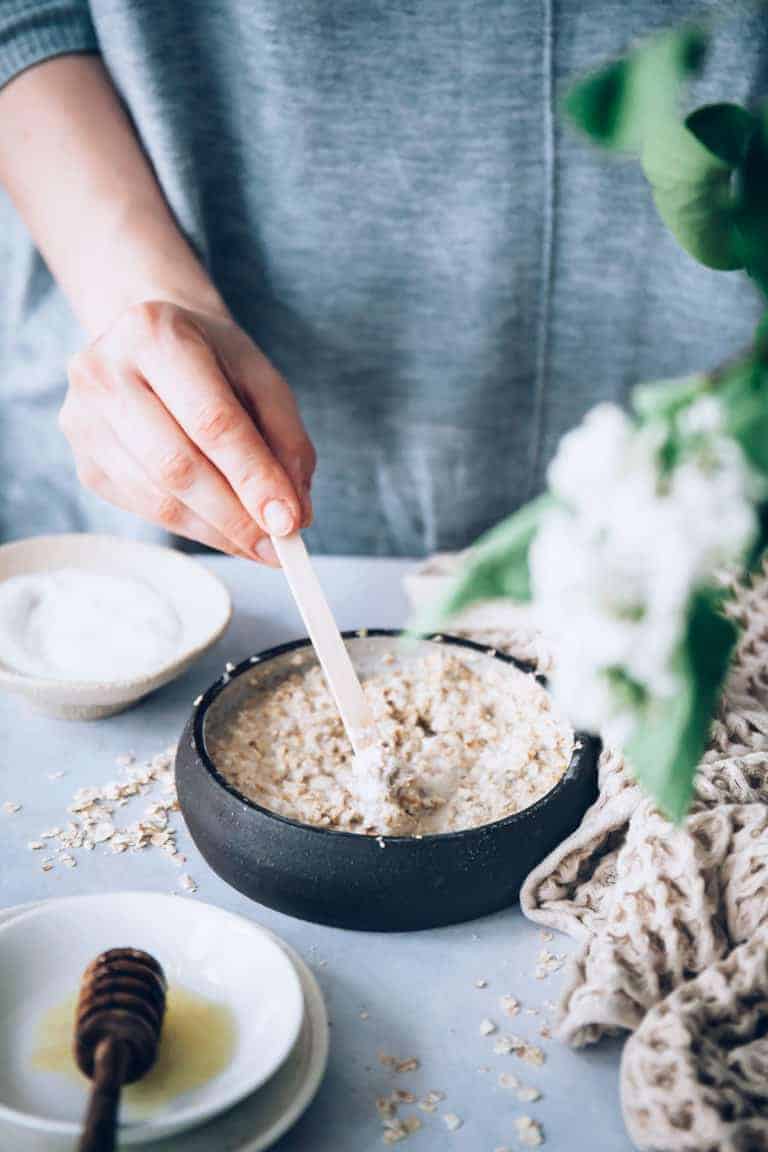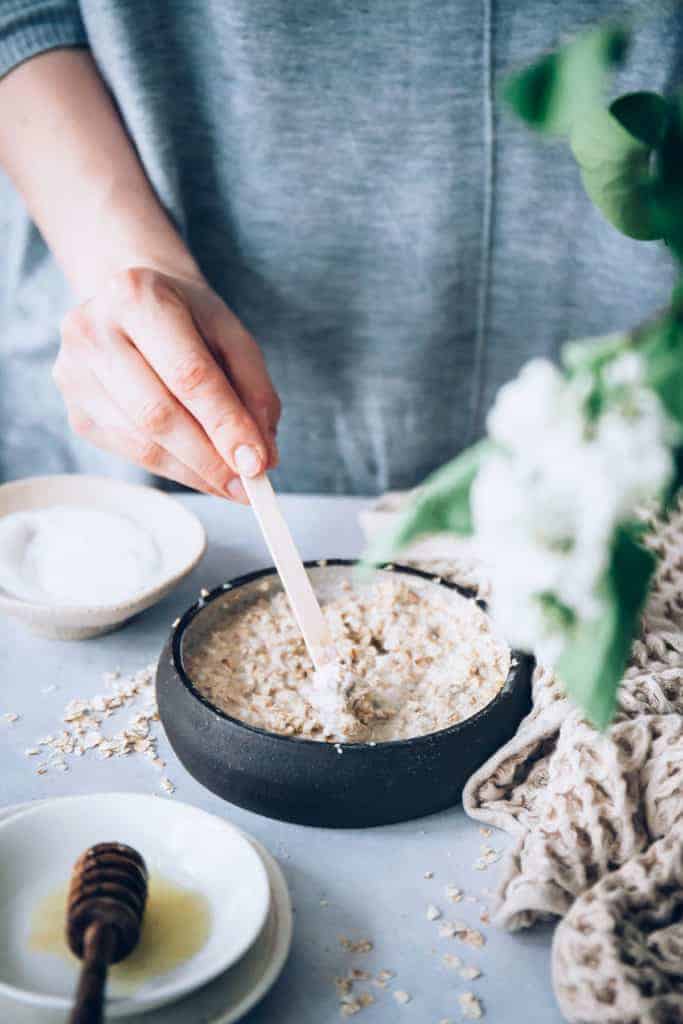 It's hard to find the best beauty routine for sensitive skin, but you can start with this easy face mask made with only two ingredients: yogurt and oatmeal.
Soothing Sensitive Skin Face Mask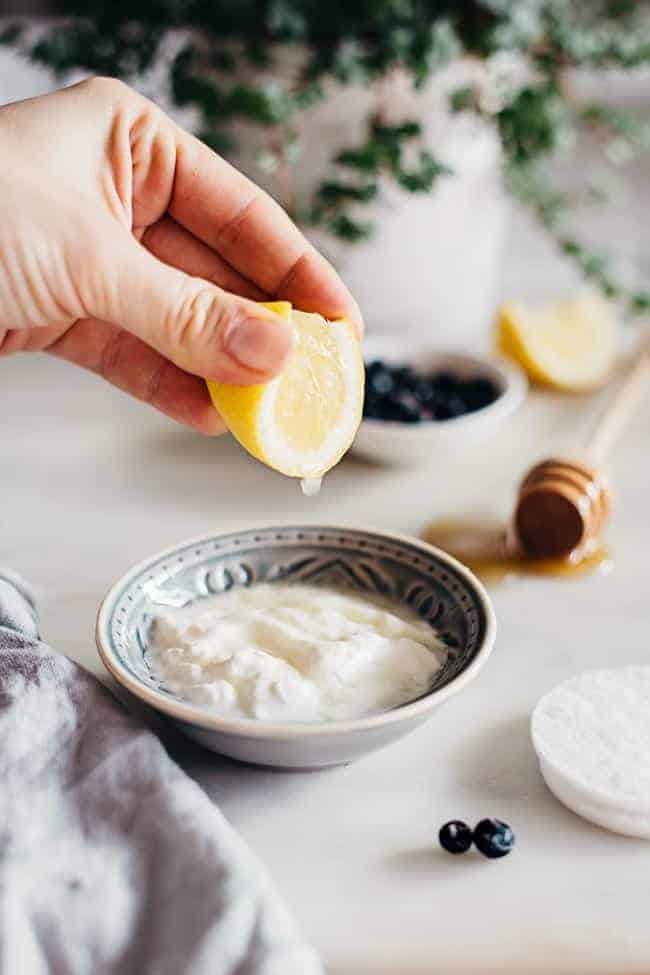 Suffering from dry skin? Moisturize it with this simple, Greek yogurt-based face mask! It's made with lemon, to help brighten skin, and blueberries for added antioxidants.
Moisturizing Greek Yogurt Face Mask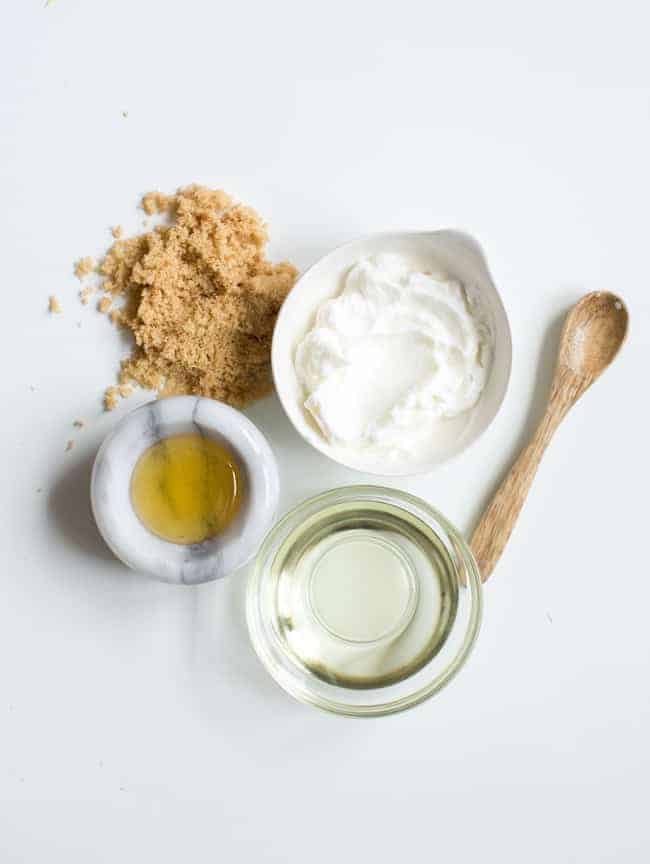 Dissolve dead skin cells and gently exfoliate with this 4-ingredient body polish. The scrub is meant to be used on your body, but it's gentle enough for your face as well (double duty!).
Not in the mood to DIY it? Here are some of our favorite yogurt skincare products:

11