When it comes to zero waste living, the first thing to remember is that less is more – you don't need all that colorful plastic packaging, which undoubtedly ends up in the landfill, since there are plenty of options that are suitable for reusing or recycling.
More and more beauty brands are now taking the plunge and offering conscious choices (plus you can always go for the DIY versions, for which we have tons of suggestions!). Instead of plastic bottles, pick glass, paper, cloth, bamboo or metal. Or skip the packaging entirely, by picking "naked" soap bars and replacing liquid shampoo or body lotion with their solid bar alternatives.
Here are our beauty recommendations for those of you looking to reduce your footprint on the environment: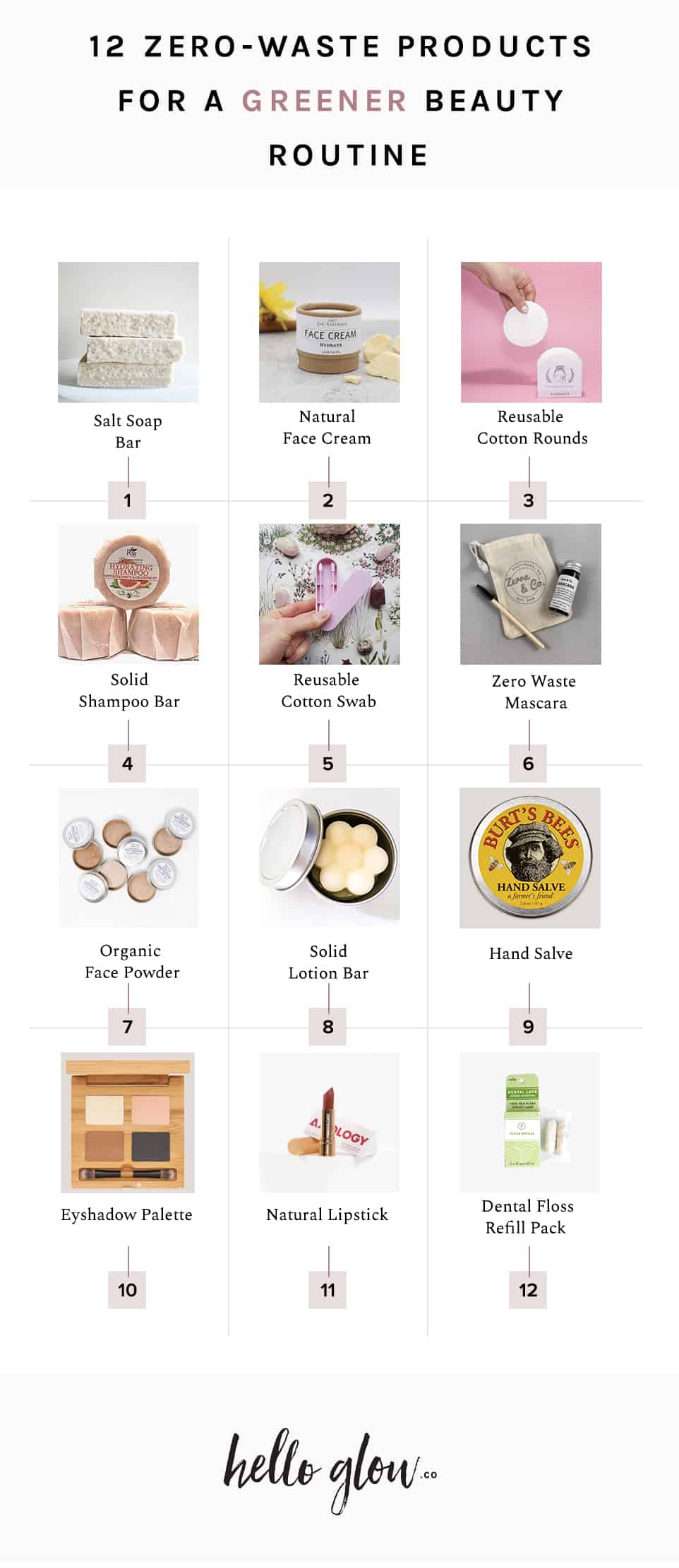 Zero Waste Beauty Products
1. Ocean Sunset Salt Soap // You'll instantly fall in love with this Dead Sea salt soap! Moreover, no packaging means no waste to throw away.
2. Natural Face Cream // This natural face cream from JnL Naturals comes in different formulations for different skin needs. It comes in biodegradable, recyclable packaging.
3. Washable Makeup Removers // Wash and reuse as many times as needed! These makeup removers are made from skin-friendly organic cotton; they're soft and easy to use.
4. Hydrating Solid Shampoo // Solid shampoo is environmental-friendly and you use it just like regular shampoo! Plastic-free and organic, especially formulated to hydrate your hair.
5. Reusable Cotton Swab // Years of throwing out cotton swabs got us feeling guilty. So we made the switch to this silicone alternative that we can hold on to for a long time.
6. Zero Waste Mascara // Who would have thought? Mascara can actually be applied with a bamboo wand, straight from a glass vial!
7. Organic Face Powder // Not only is this face powder made with natural ingredients, but it also reduces waste with its packaging. Bee You Organics accepts all containers back for refills, reuse or recycling.
8. Mango Butter Lotion Bar // Lotion bars are great for traveling and you'll soon want to use them at home, too. These mango butter ones from Katie Mae Naturals smell great and come in a tin.
9. Burt's Bees Hand Salve // Opt for metal tins whenever possible – they can be upcycled as candles, planters, or jewelry boxes with virtually no effort!
10. Antonym Cosmetics Quattro Eyeshadow // This eyeshadow from Antonym Cosmetics is beautifully pigmented in natural colors, it's organic, and it's packed in sustainable bamboo!
11. Axiology Natural Lipstick // The gorgeous lipstick is made from natural ingredients and packaged in recyclable aluminum and recycled trash
12. Dental Floss Refill Pack // No need to discard plastic floss day after day – you can use this mulberry silk alternative instead! The packaging is certified compostable.
30