It's sad to say but my husband and I don't always make the environmentally-friendly choices we know we should. We buy the healthier cleaning products, read labels for toxic chemicals and take our own bags to the grocery store. But we inevitably bring home a lot more plastic trash than I care to admit.
They say the first step to making a change is realizing you have a problem – and we totally have a trash problem at our house. So I've been thinking of ways to reduce household waste and send less junk to the landfill. Making such a huge lifestyle change can be pretty scary. But thankfully, going zero waste is a process rather than an end goal. It's about using what you have, and when it's time to buy new, making better choices. I can definitely get on board with that.
Here are 5 super easy kitchen swaps you can make (in a weekend!) to help ease you into a zero waste lifestyle.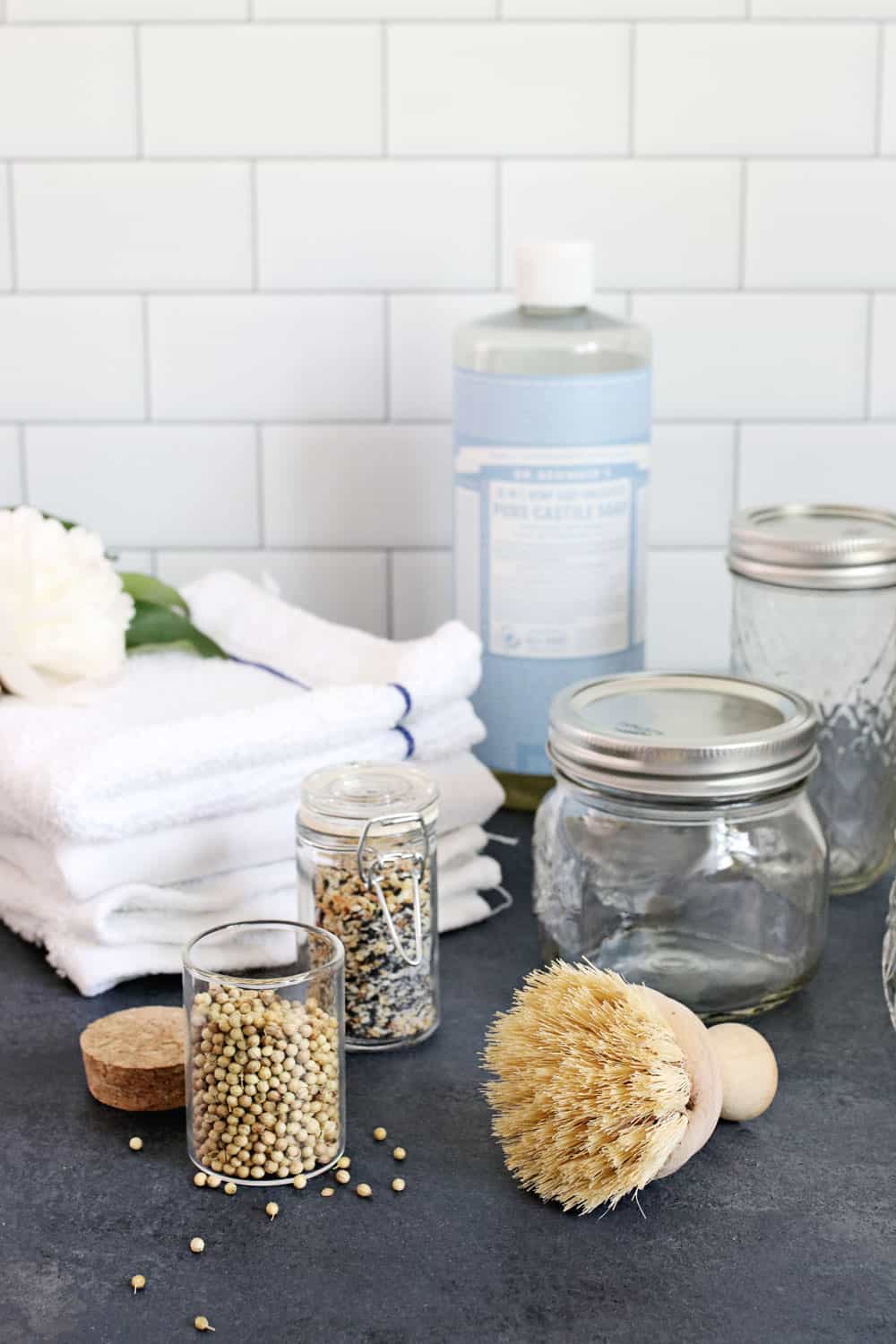 5 Zero Waste Kitchen Swaps
Let's start with the basics. What does "zero waste" actually mean?
Zero waste is a lifestyle that encourages people to use less, re-use what they can and send as little trash as possible – preferably none at all – to the landfill. The average American sends about 4 pounds of trash to the landfill every day, most of which never breaks down. And a lot of trash never makes it to the landfill at all. It simply swirls around in the ocean or washes up on shore. Zero waste helps to change that, one baby step at a time.
In a society that loves instant gratification, making the transition to zero waste can seem slow and ineffective. Don't beat yourself up if you're not perfect or you struggle making changes stick. Trust me when I say that every little bit helps.
Watch the video below or keep reading for 5 swaps you can make to help nip trash in the bud.
1. Replace plastic food containers
I love to meal prep, so I always have tons of plastic food containers lying around. But recently I started hoarding glass jars and using those instead. Save jars from things like pasta sauce or pickles to store leftovers, dry goods, and pre-made meals. They're free and they last forever. Plus you don't have to worry about toxins from the plastic leaching into your food.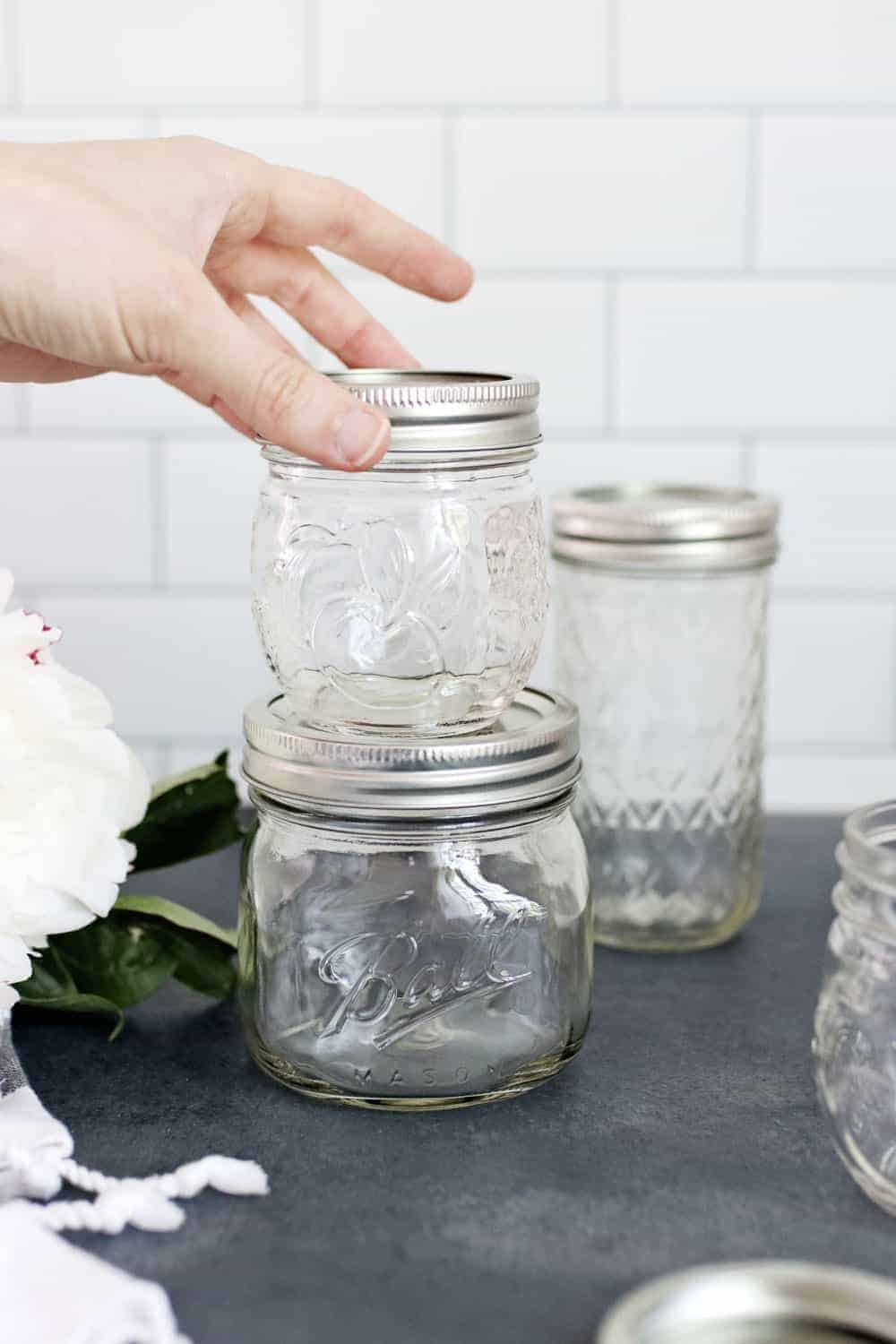 2. Ditch your paper products
This is one of the harder transitions my husband and I made. And while we're not perfect, we're trying. The allure of paper towels lies in the fact that a clean sheet is always ready when you need it. So instead, I like to keep a drawer stocked with reusable rags for almost every occasion. For spills, I use a shammy. For cleaning, I use terry towels I bought at the dollar store. I even keep cloth napkins and tissues in there just in case. When you're done, just toss it in the laundry for next time.
3. Toss your plastic dish brush
Or better yet, repurpose your old dish brush into a utility brush and stick to biodegradable options in the kitchen. I use our old plastic brushes to clean carpets and pet stains until they fall apart and I can replace them with smarter options. In the kitchen, use a wooden dish brush made from compostable materials like beechwood and natural bristles. They only cost a couple dollars more than the plastic ones and when it's time to replace it, just toss it in your compost bin.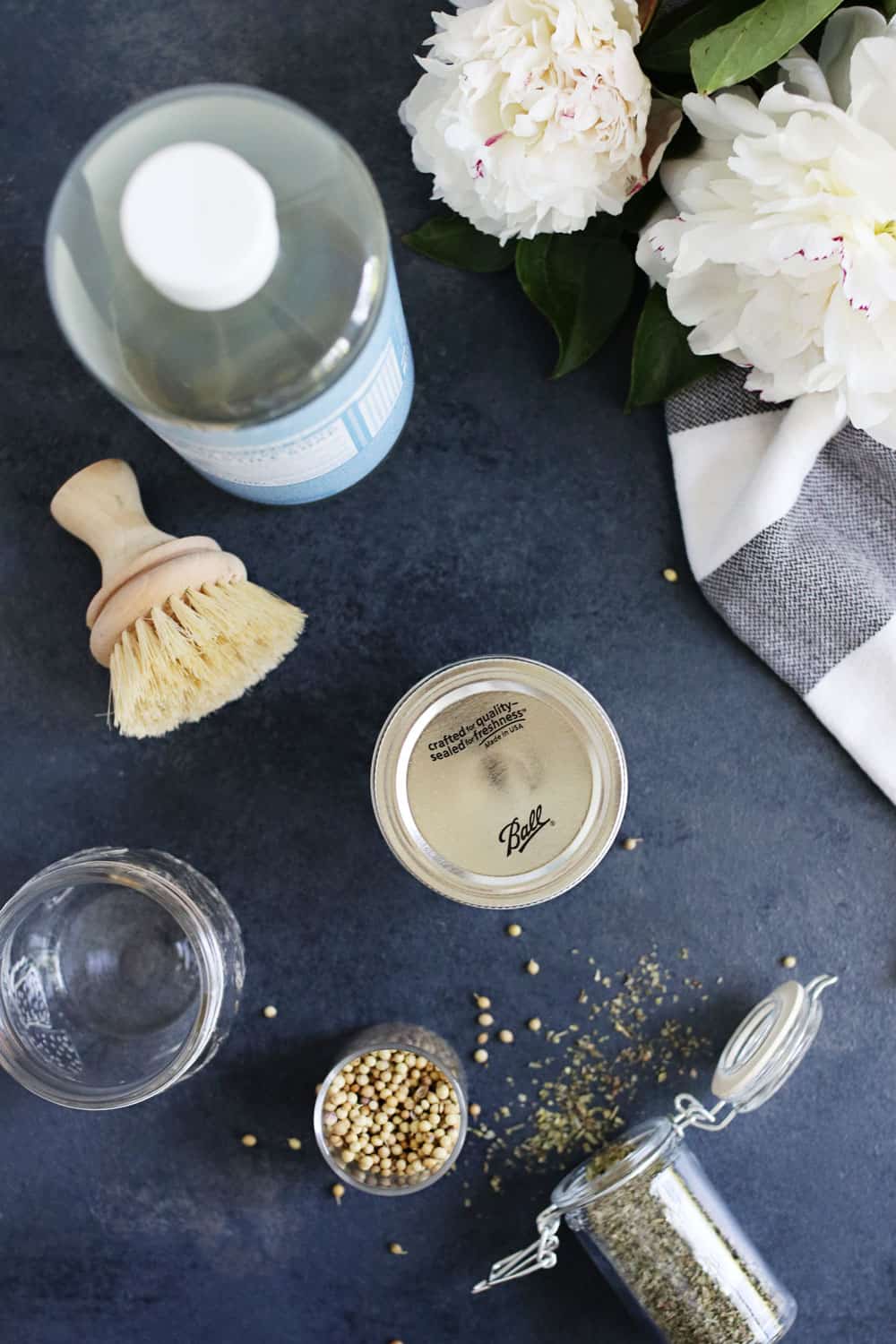 4. Choose one-size-fits-all soap
With lots of different cleaning products comes lots of trash. Instead, buy one concentrated soap that you can use for practically everything. I love Dr. Bronner's Castile Soap because you can use it for practically everything and a little goes a loooong way. I fill a glass pump bottle 1/3 of the way with soap and then top it off with water. Because it's so gentle, I use it to clean dishes, wash my hands, remove eye makeup, get stains out of clothes, even wash my hair in a pinch. Easily, that one bottle of soap replaces 5 other plastic bottles I have lying around.
5. Green your spice cabinet
Herbs, spices, and small dry goods are one of the most pervasive sources of plastic in the kitchen. Invest in some small glass jars or repurpose old glass spice containers you have kicking around. When it's time to buy new, get your spices and dry goods from the bulk bin at the supermarket, and use either recyclable paper bags or your own cotton spice bags to transport them home. Transfer to glass jars for long term storage.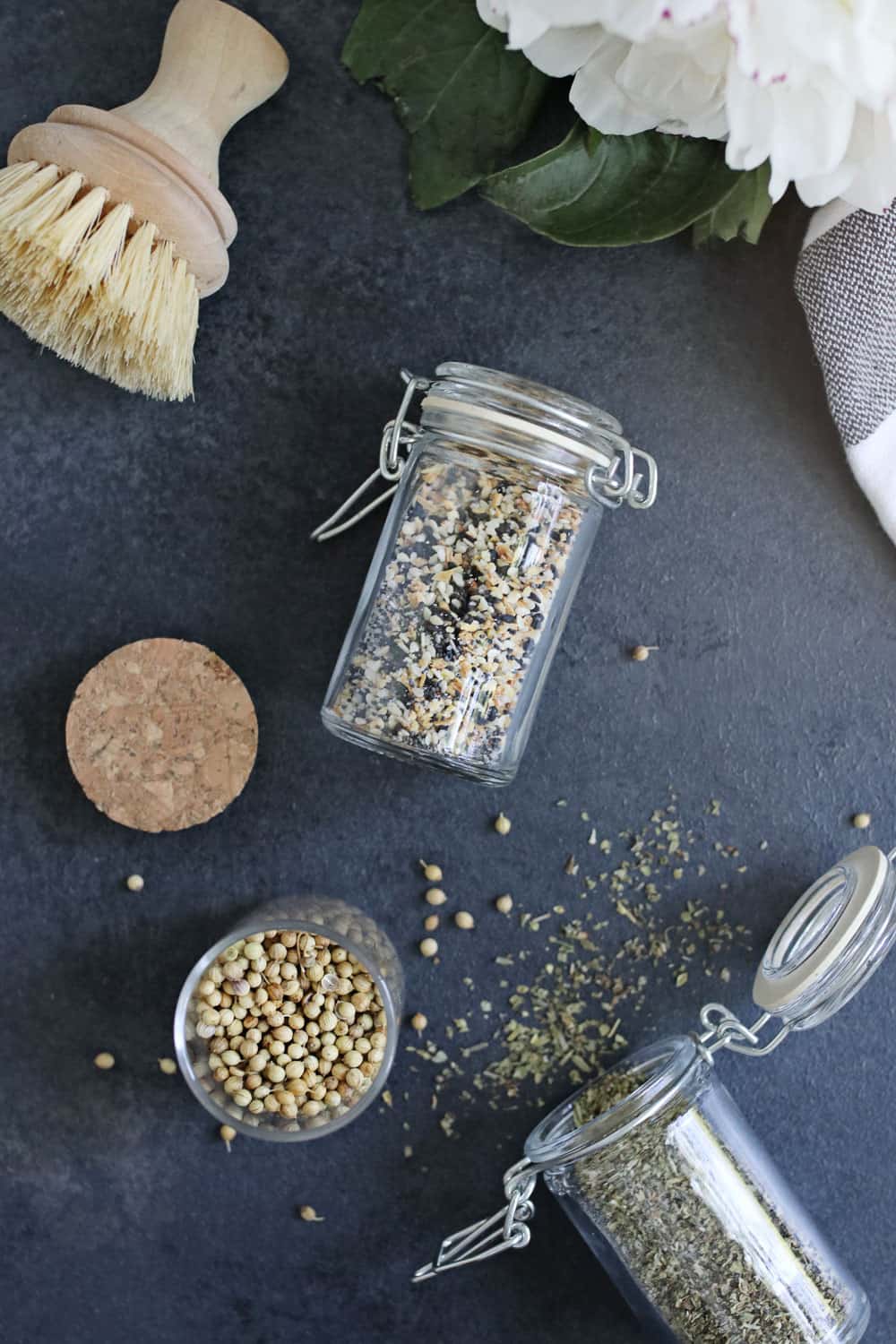 53