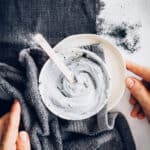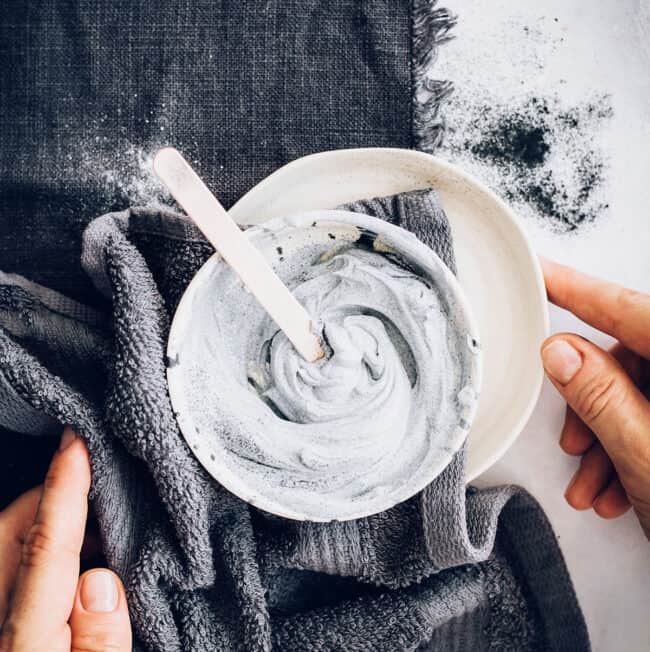 Print
Activated Charcoal Polishing Facial Scrub
Activated charcoal gives this gentle polishing scrub a boost of oil-absorbing power to help eliminate blackheads and excess oil on skin.
In a small bowl, stir together the castile soap and oil. Add the rice flour, baking soda, and activated charcoal. The mixture may bubble up a bit. Keep stirring until smooth and creamy. Add the lavender essential oil, if using. Transfer to an airtight container and store in cool, dry place.

To use, splash face with a little water so it is damp. Take 1-2 teaspoons of the scrub and gently apply to the face with fingertips in small, circular motions, being careful to avoid the area around the eyes. If desired, let the scrub sit on the face for a few minutes for extra oil-absorbing benefits. Rinse with lukewarm water and pat face dry. For best results, use several times a week. If the scrub becomes dry, add a little water or almond oil and stir again until creamy.