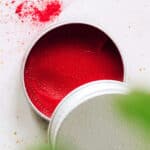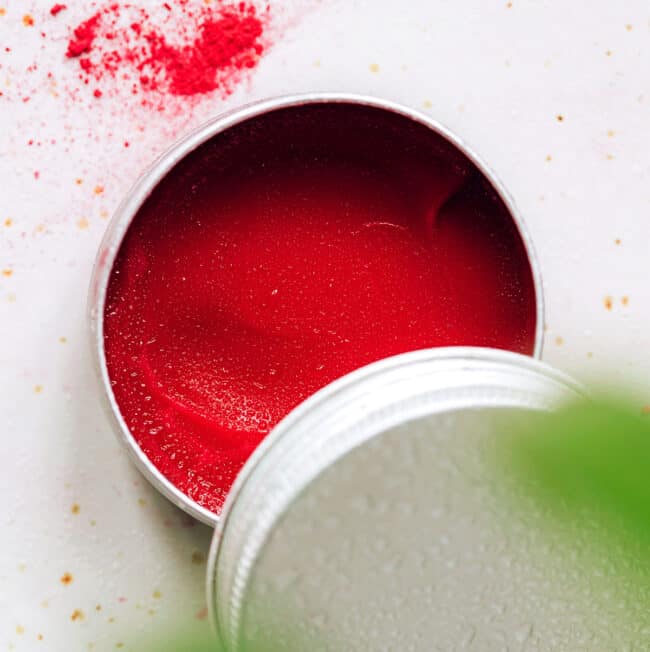 Print
Beet Lip + Cheek Stain
With just 3 ingredients, this lip + cheek stain makes the prettiest color for your cheeks and lips. It's lightweight and perfect for summer.
Measure ingredients into a small glass measuring cup, then set in simmering water until shea butter melts.

Stir in the beet powder and pour into a small jar and allow mixture to cool.
Store in a dark area away from heat. Stored properly, the blush should last up to 6 months.