If you've read this blog for long, then you know we make a lot of stuff. I mean, you should see my bathroom. It's a nightmare of bottles and jars of concoctions to test out. Some make the cut, and some sit for so long I completely forget what's in them (apparently that's what labels are for).
But this DIY, this recipe is one I am so excited about. Because I love, love, love it. It's easy to make (3 ingredients!) and makes the prettiest color for your cheeks and lips. It's lightweight and perfect for summer.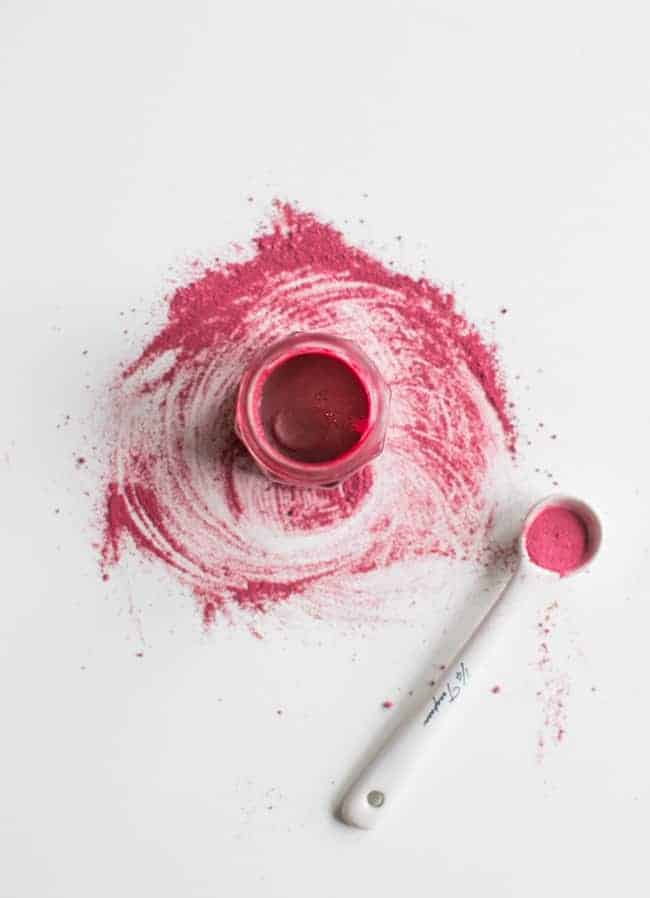 I'm all about 'no makeup' in the summer. Multi-use makeup that I can apply with my finger is even better. Just swipe on your lips and cheeks for a healthy pink glow. It goes on easily and feels somewhere between a balm and a gloss on the lips. To apply, use your fingertip to dot a small amount onto your cheeks or lips and blend into skin.
DIY Lip + Cheek Stain Ingredients
Here's a rundown of the 3 ingredients:
Castor oil
Castor oil is very hydrating (it works great on eyelashes) and has a nice, thick texture that makes this recipe feel smooth and glossy. It is known for preserving moisture and its fatty acids leave the skin feeling nourished.
Shea butter
Shea butter is such a silky, creamy ingredient. It provides healing moisture and also gives the blush its staying power on the cheeks.
Beet powder
I had no idea you could get beet powder in a pill form. The powder is a super bright hot pink, but don't let that scare you! If you want to tone down the pink, you could add a tiny, tiny bit of turmeric or cocoa powder.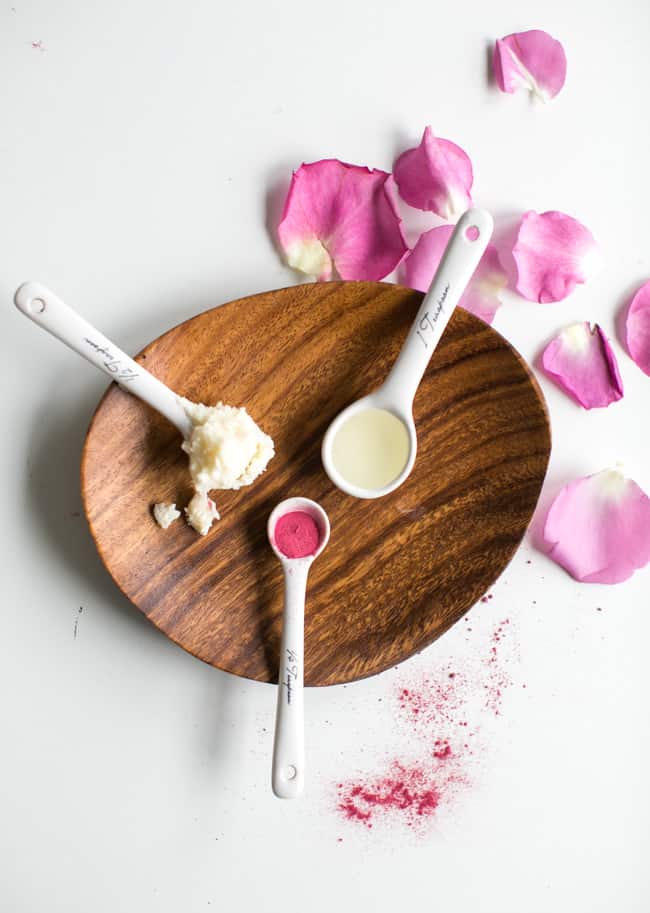 I've been more than a little afraid of venturing into make-your-own makeup territory, but this DIY might just have changed my mind!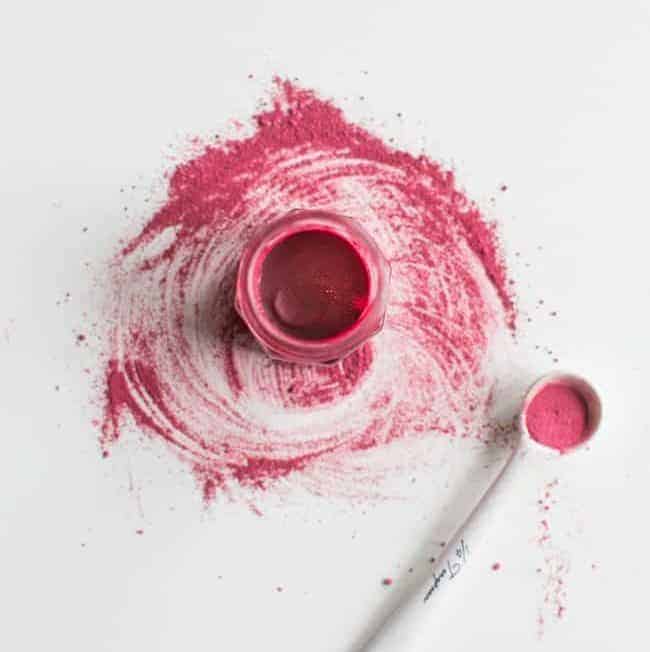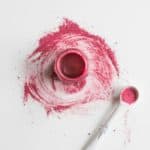 Print
Beet Lip + Cheek Stain
With just 3 ingredients, this lip + cheek stain makes the prettiest color for your cheeks and lips. It's lightweight and perfect for summer.
Instructions
Measure ingredients into a small glass measuring cup, then set in simmering water until shea butter melts.

Stir in the beet powder and pour into a small jar and allow mixture to cool.

Store in a dark area away from heat. Stored properly, the blush should last up to 6 months.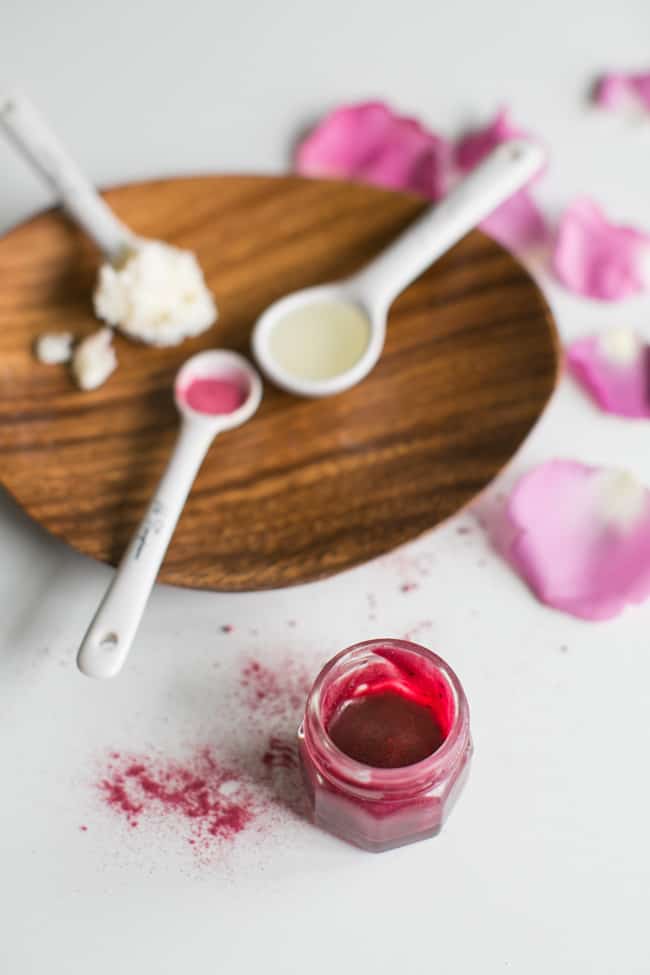 140