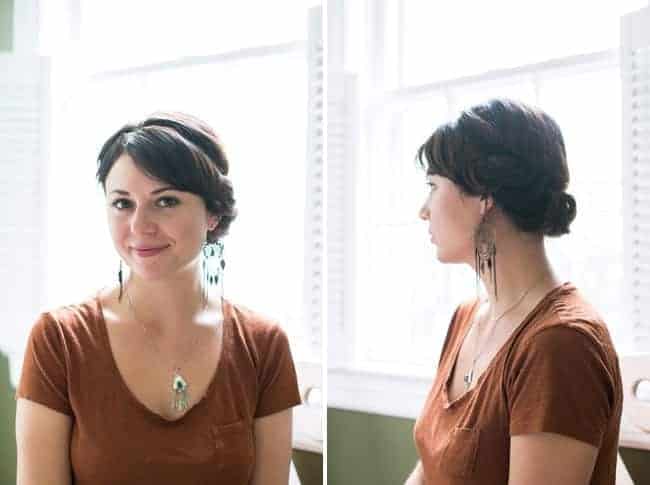 Summer is coming and I'll just bet you're looking for new ways to put your hair up. I spotted this 'do on a friend recently, and it looked so elegant. When she showed me how it's done, I couldn't believe it was so fast! All you need is an elastic headband – it's perfect for gals who don't have really long hair.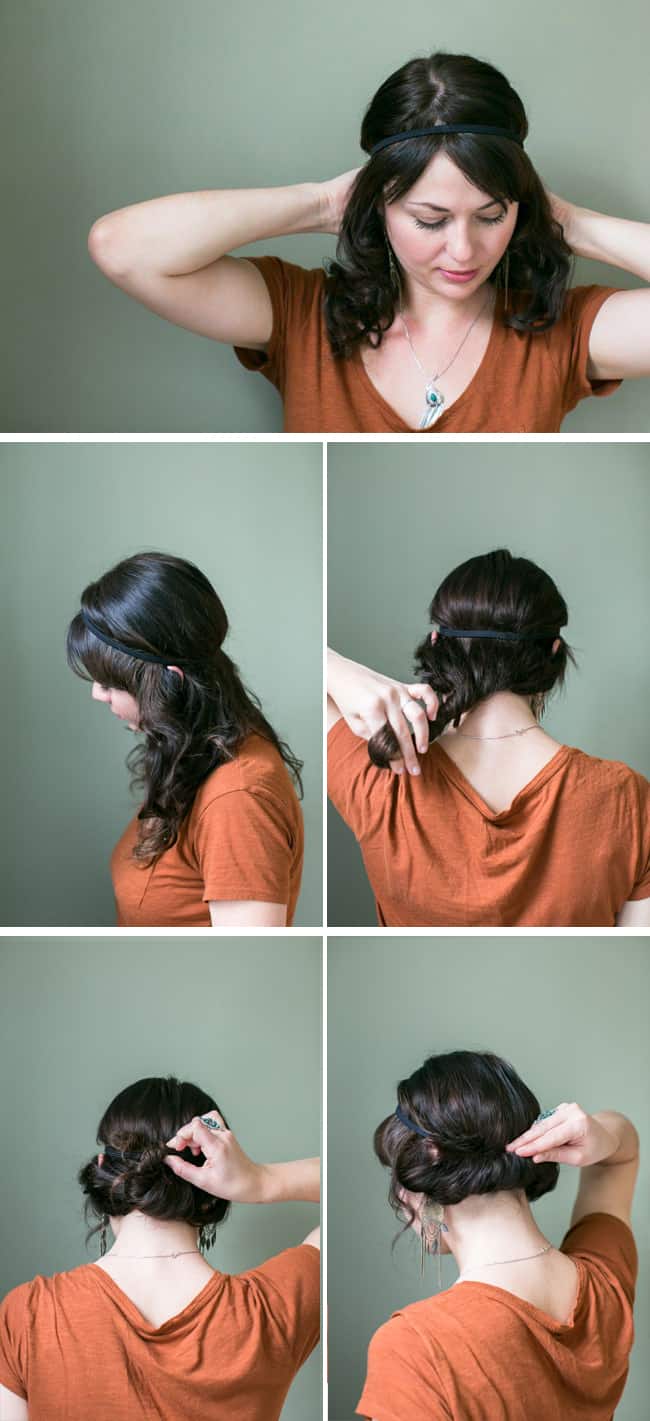 Put the hair elastic on like a crown. Roll the length of your hair and twist it up. Then just keep tucking your hair into the headband until secure. Tuck the sides in and you're done! And you know how elastic headbands never stay in long, they just keep sliding down your head? This stays amazingly well.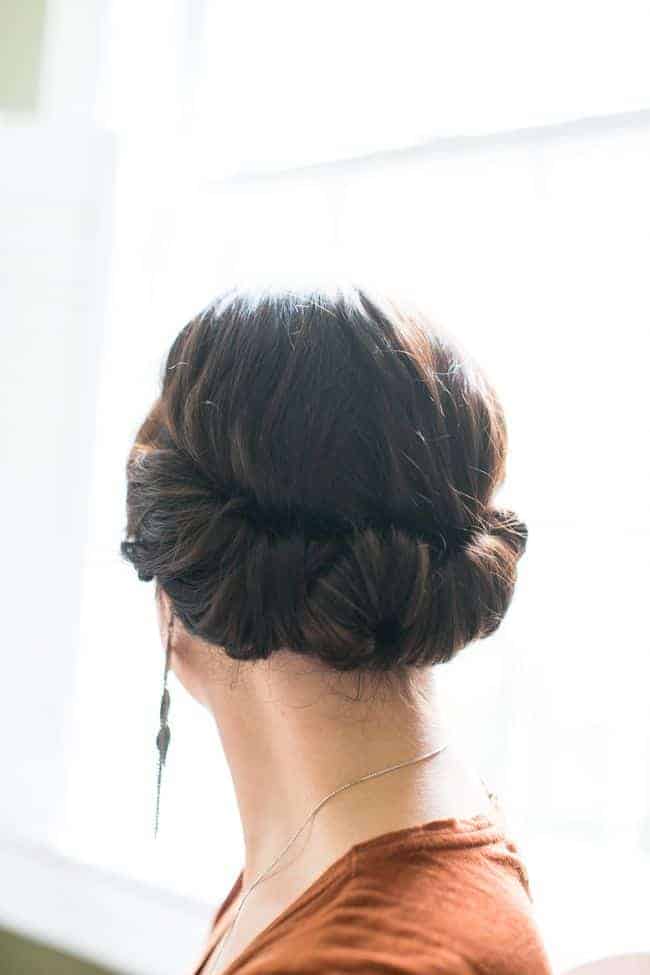 What do you think? Pretty, right? Let me know if you give it a try!
340