For this week's Home Spa Saturday, it's time to talk hair. If you've enjoyed a summer in the sun, your hair is probably feeling the effects. Even if you're diligent about pool hair care, the chlorine and salt draw out moisture, leaving hair dry and brittle. Now that we're heading into fall and back-to-school, it's time to repair those tresses with a DIY deep hair conditioner using our favorite beauty ingredient: coconut oil!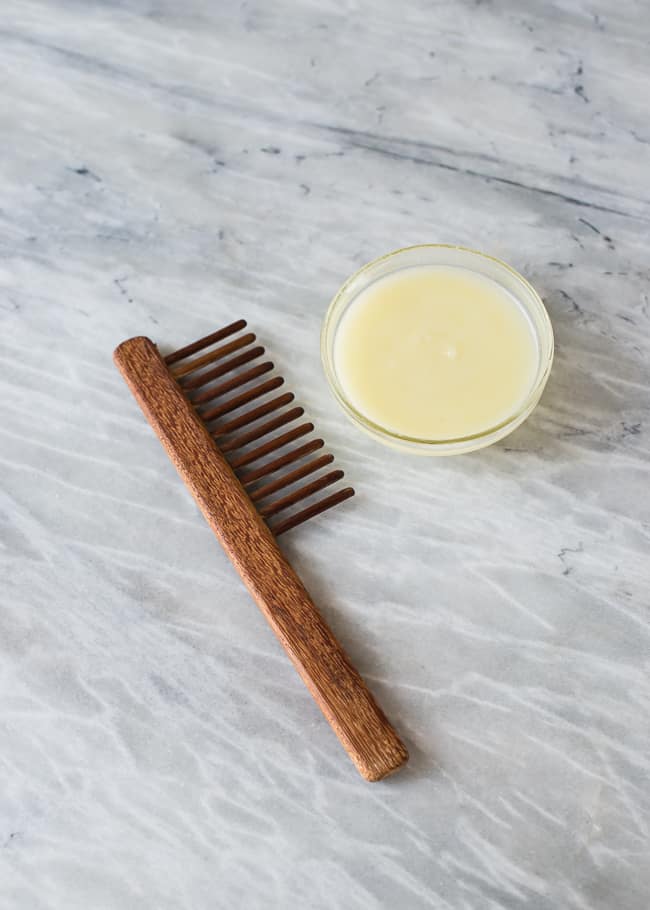 I found this recipe from the folks at doTerra and adapted it a bit for my family's hair. I like the combination of shea with coconut oil, rather than using olive oil. And of course, you can massage coconut oil directly onto the ends of hair for a fast leave-in conditioner. (Works especially well when you can't even get a comb through your kid's tangled mass of hair.)
For a more intense conditioner, this hair mask adds tons of moisture, and it's worth the extra few minutes to melt the oils together and whip it into a creamy texture, which makes it easy to apply.
You probably already know that coconut oil can pretty much do anything. Argan oil is great for controlling frizz and adding shine to dull hair. Shea butter not only adds moisture and shine, but can also help remedy dandruff and dry scalp. This is serious conditioning!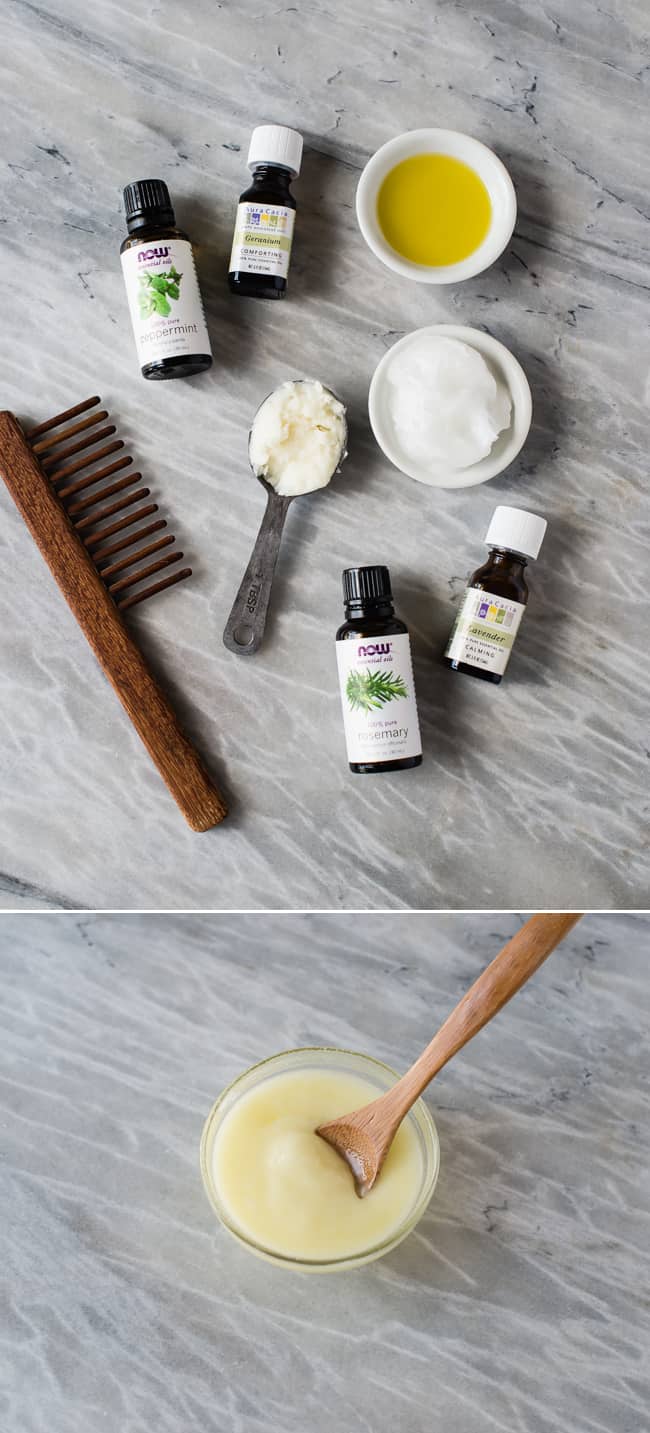 Adding a few drops of essential oil is icing on the cake. Rosemary, lavender, peppermint—all are great for strengthening hair as well as making it smell like you just left the spa.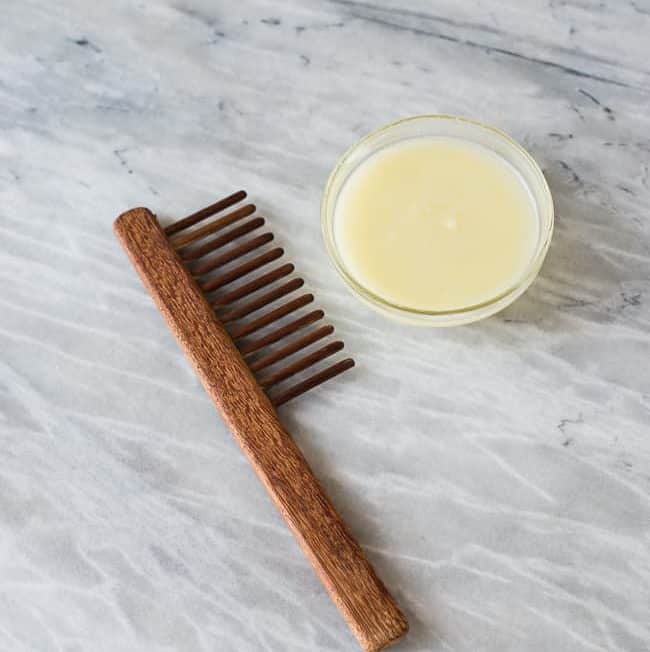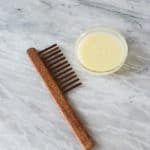 Print
Deep Hair Conditioner
DIY Deep Hair Conditioner with coconut oil, shea butter and Argan oil
Instructions
Melt coconut oil and shea butter together in microwave or double broiler (I find a Pyrex measuring cup in a saucepan of hot water works well.)

Let mixture cool until almost solidified then add the argan oil.

Whip together for 3-5 minutes. You'll get a creamy texture that's much easier to apply than melted oil

Comb through clean, dry hair and let sit for 30 minutes.

Rinse hair and shampoo as normal.
725