My name is Stephanie, and welcome to Hello Glow!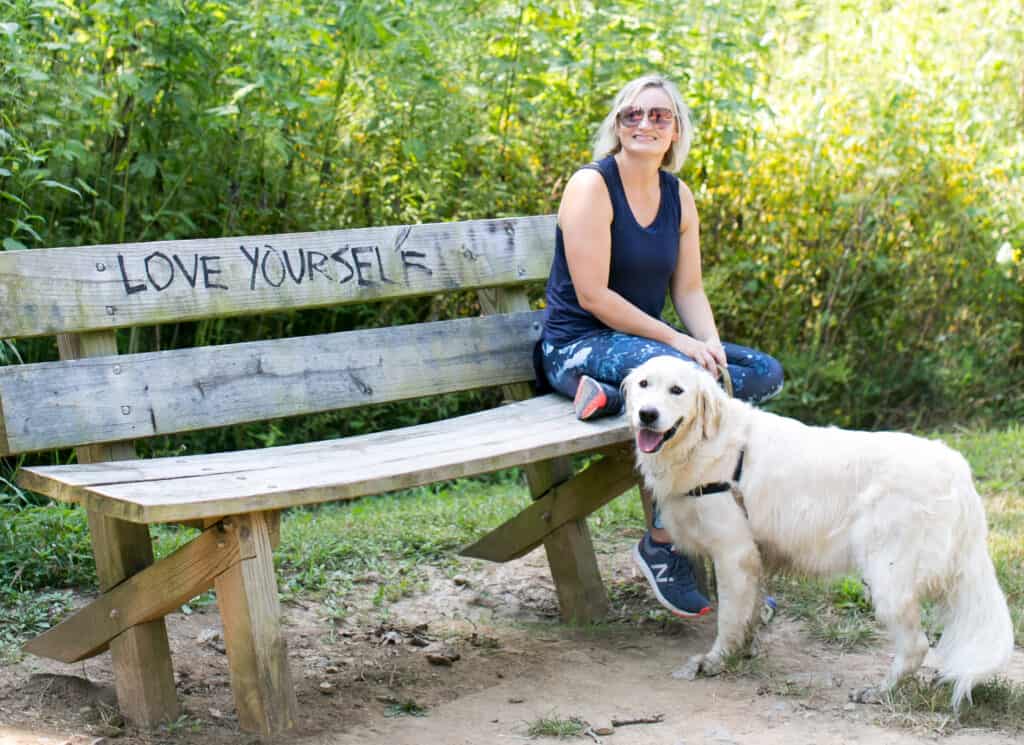 I started Hello Glow in 2011 to give me a place to learn and share about the world of natural beauty I had recently discovered. As I got the hang of taking care of my body inside and out, I fell in love with do-it-yourself skin care and recipes that made my skin glow.
Along the way, Hello Glow became a community of natural beauty lovers. You guys are amazing!
Nowadays, I'm still testing out beauty recipes after the kids go to bed, as well as a certified aromatherapist who's a little obsessed with essential oils and the author two books, Hello Glow and Essential Glow.
My promise to you
My mission is to give you the ideas, inspiration and tools – the secret weapons we've discovered through trial and error – to help you find your glow and be comfortable in your own skin. Because the journey to well-being can (and should) be simple and beautiful. I want you to feel the same way you do after a day at the spa: relaxed, inspired, at peace. Glowing.
What you'll find on Hello Glow
We bring you the best in do-it-yourself beauty – from natural skin care tips to beauty boosting recipes – to help you glow from the inside out.
Want to know where to start? Here are some of our most popular topics:
Our experts
Hello Glow started with just me, testing and writing recipes every spare minute of the day! As Hello Glow grew, we brought in amazing women to share their expertise in nutrition, fitness and beauty.
Deborah Harju is an esthetician and the blogger behind My Life at Playtime, where she documents life with her three children and the adventures they experience living in Los Angeles.
Stephanie Pollard is an artist and photographer living in Richmond, Virginia. With a passion for natural wellness, you can often find her making a mess of the kitchen (one can never have too many homemade lotions and potions after all) and photographing the results.
Stephanie Rome is a Certified Holistic Nutritionist and Health Coach behind Keenist. She provides personalized, one-on-one counseling to clients across the country in developing healthy and sustainable nutrition and lifestyle habits. Some of Stephanie's specialties include helping clients improve digestion, balance blood sugar, heal hormonal imbalances, shed excess weight and boost natural energy.
Ana Stanciu is a healthy recipe writer, food photographer and soon-to-be certified nutritionist. She shares her vegetarian recipes, healthy lifestyle tips and food photos on The Awesome Green.
Nicole Stine is a certified herbalist who has several aromatherapy and natural health certifications. She is passionate about using herbs and essential oils safely and thoroughly enjoys researching and writing professionally about natural health, as well as creating her own formulations.
Katie Trant writes about nutrition for Hello Glow and Hello Veggie. Katie is a university-trained nutritionist and professional writer based in Stockholm, Sweden. Her blog, Hey Nutrition Lady, and nutrition services program are all about approachable nutrition.
Lisa Veronese is a E-RYT 500 Yoga Alliance certified Vinyasa Flow and Prenatal yoga instructor living in Toronto, Ontario.