Baths are the ultimate cure-all. Had a bad day? Didn't sleep a wink last night? Just plain stressed? A hot soak is pretty much all you need to start feeling better immediately.
In fact, I used to turn to a glass of wine after a rough day, but lately I find that taking a bath is even better for decompressing and turning my mood around quickly. Especially when I can kick things up a notch with an aromatherapy bath bomb.
These bath bombs are the perfect mixture of relaxing essential oils, cleansing baking soda and muscle soothing Epsom salts to help you soak away the stress.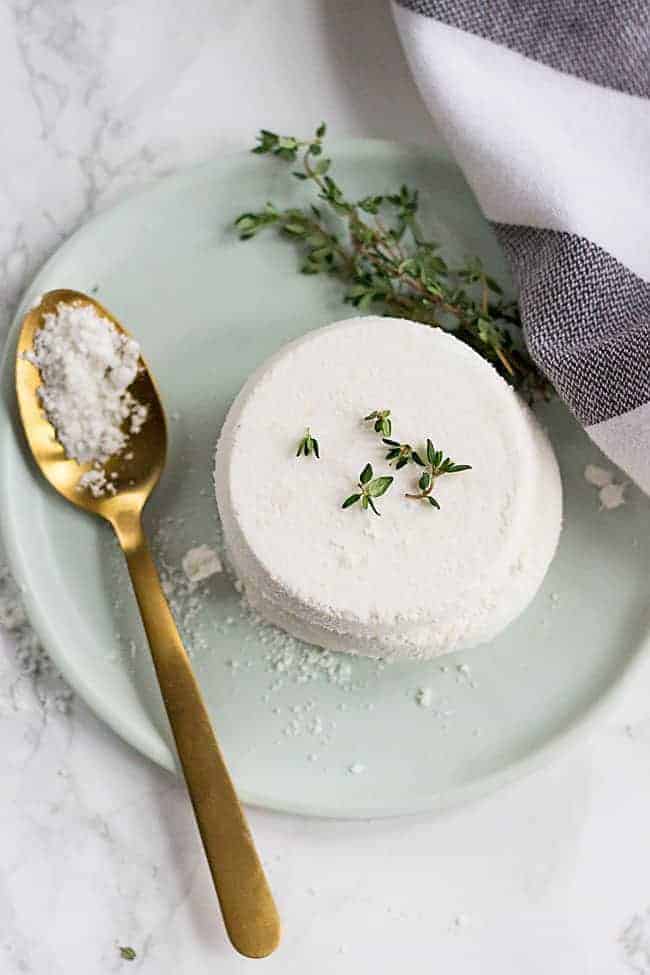 How to Make Bath Bombs Without Citric Acid
Most of the bath bomb recipes I found called for citric acid to get the effervescent action that makes bath bombs so much fun. But since I couldn't find it at any of the stores I went to, I was forced to improvise! Luckily, fizzy essential oil bath bombs can be made with some simple ingredients most of us already have lying around the kitchen.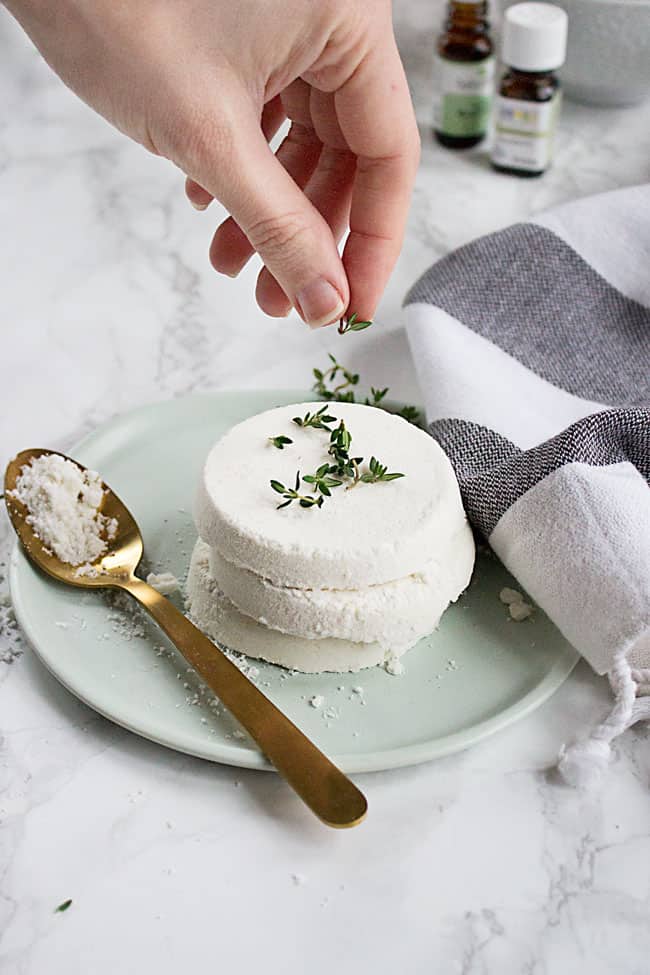 All you really need is an acid, like lemon juice or cream of tartar, to get that fizzy effect without citric acid. Because lemon juice is a liquid, I find that it can make your bath bombs start to fizz long before you're ready.
So, I chose cream of tartar to keep things as simple as possible. But plenty of people on the internet have had a good experience with lemon juice, so go ahead and try it if that's easier for you (just consult Google first to see how it's done).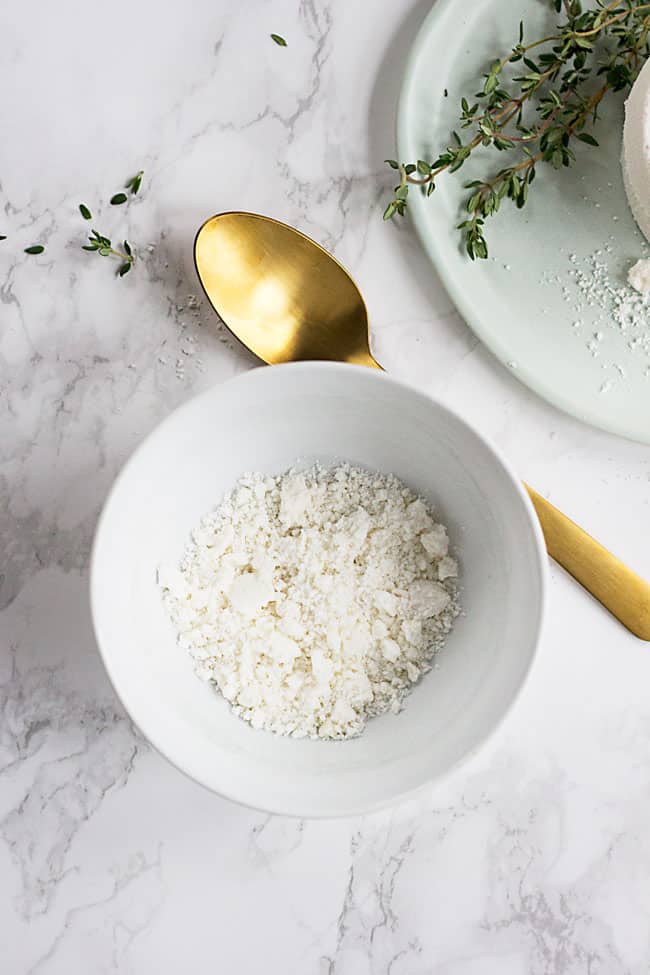 Once you've selected your fizzing agent, all you need is some baking soda, salt, corn starch and essential oils and you're in business. Here is a quick video we made showing you exactly how to make them: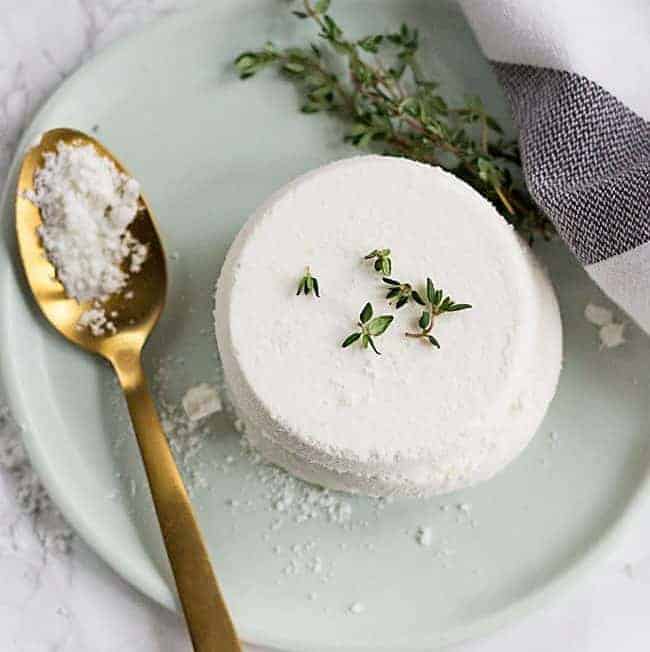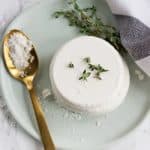 Print
Bath Bombs
No need to go hunting for citric acid--these aromatherapy bath bombs are made with an ingredient you can find at any grocery store.
Equipment
Mixing bowls

Bath bomb molds
Instructions
Combine the dry ingredients in a small bowl and whisk to remove any clumps.

In a small glass jar, stir together the wet ingredients (make sure the coconut oil is completely melted before combining it with the wet ingredients). Slowly pour the liquid mixture in with the dry mixture, whisking as you go. The dry ingredients might fizz a little as you pour. If this happens, try adding the wet ingredients more slowly.

Once all the wet ingredients are combined with the dry, take a small amount in your hand and squeeze it together. It should stick together fairly well in one or two big chunks. If it's still too powdery to hold together, try adding a tiny bit more water. Once the ingredients stick together well, spoon the mixture into your molds and press firmly. Let dry for a few hours, or better yet overnight, before attempting to remove from the molds.
Notes
Add the water incredibly slowly in order to avoid issues with fizzing. 
Store bath bombs in the refrigerator for up to 4 weeks.
45