Sometimes a shampoo and blow dry just isn't in the cards. When your hair has that not-so-fresh feeling, it's actually perfect for styling. Clean hair is difficult to work with; silky locks resist shaping and slip right out of pins. The second or third day grit gives hair the texture it needs to be easily braided, twisted, tied back, or pinned up. Armed with a few quick and easy hairstyling ideas, dirty hair is a blessing in disguise.
3 Dirty Hair Updos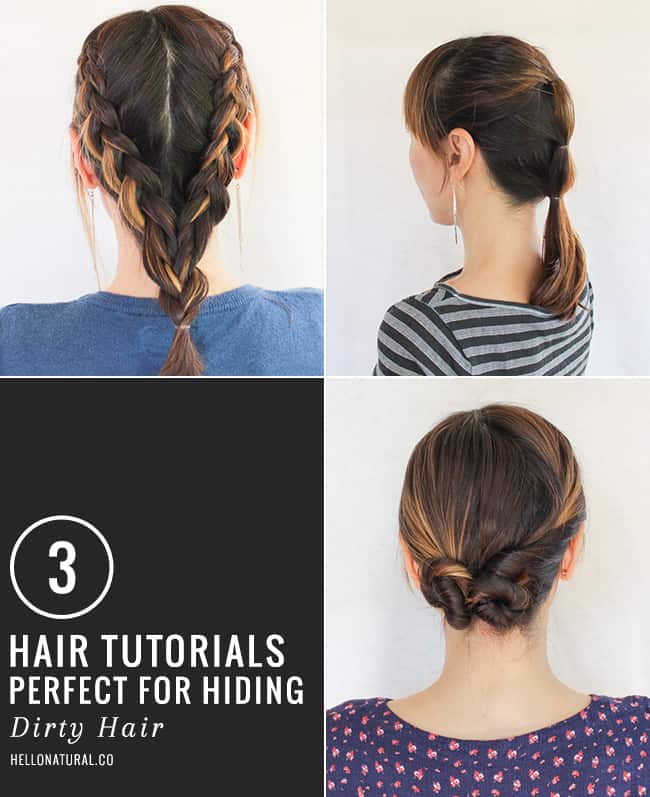 It's a convenient coincidence that it's easiest to put hair up on the very days you'll likely want it away from your face. This post offers three hairstyle how-tos to inspire you: a twisted updo, a braided look, and a sleek ponytail. All three work best with dirty hair but you can always add product to add texture and grip. If your hair is greasy, you may want to invest in a good dry shampoo and give your roots a spritz before you begin.
Look 1: Easy Twisted Updo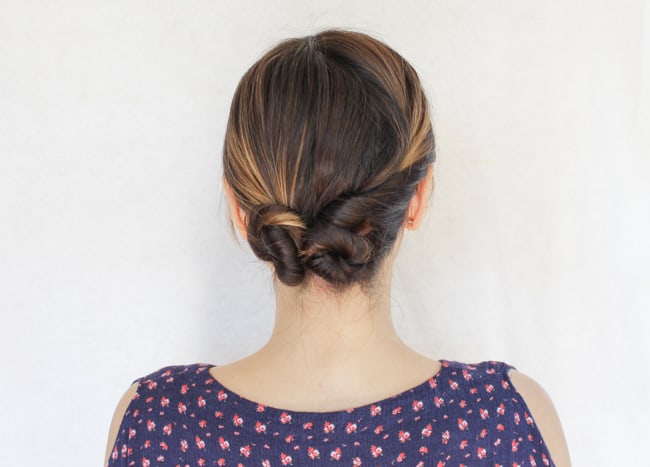 This updo is designed to offer a super speedy solution that can be twisted up in minutes. A mirror is optional making this a great option on the go.
Supplies Needed
comb for sectioning
clips
bobby pins
Instructions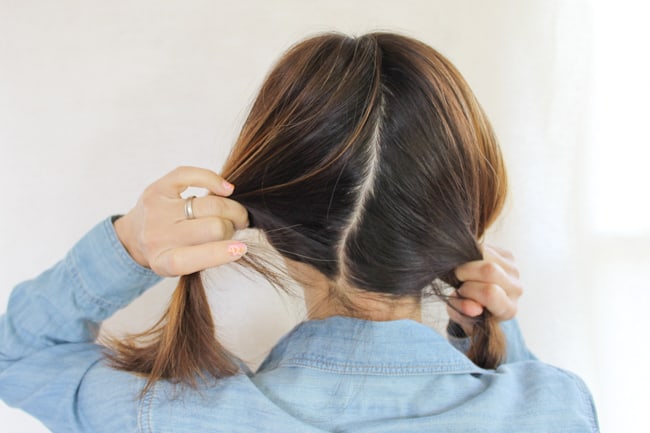 Step 1
Use your comb to part your hair down the center into two sections and clip one side out of the way. The part doesn't have to be perfectly straight.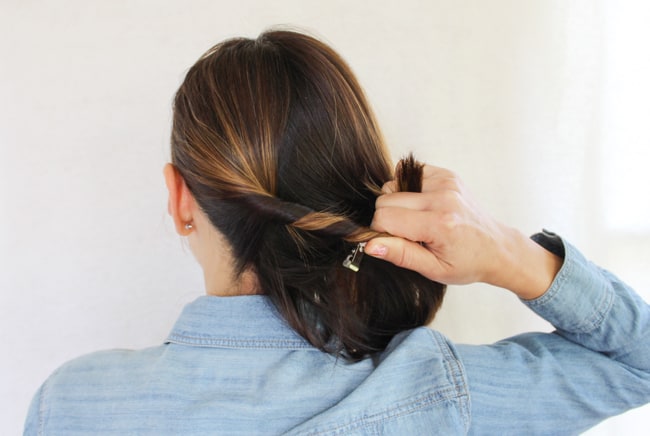 Step 2
Gather the section you left loose and twist it tightly.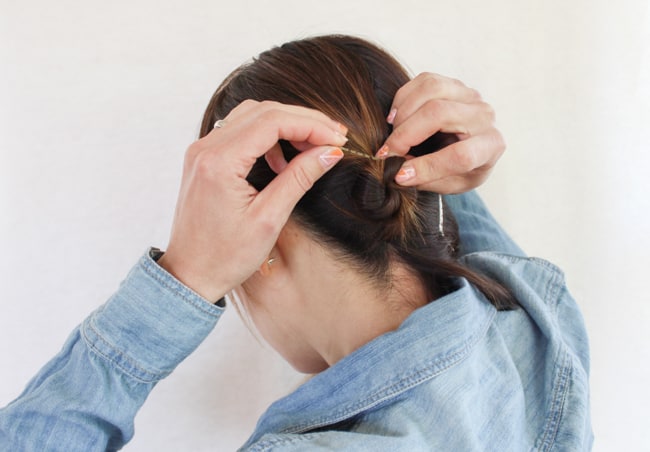 Step 3
Wrap the twist into a bun and use bobby pins to pin it in place. Be sure to cross your pins for a secure hold.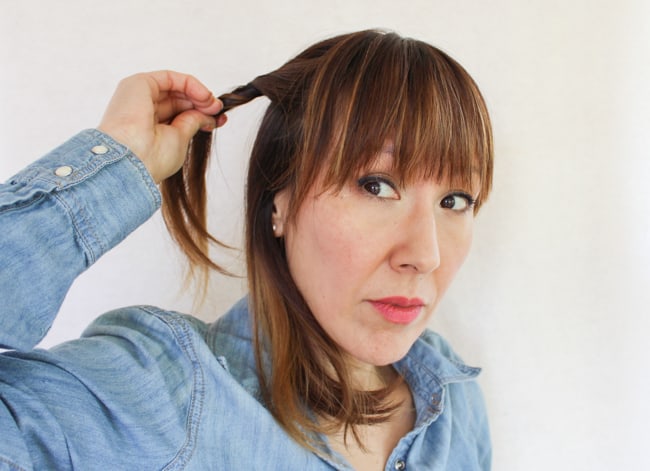 Step 4
Release the second side and take a small amount from the front. Twist this section away from your face.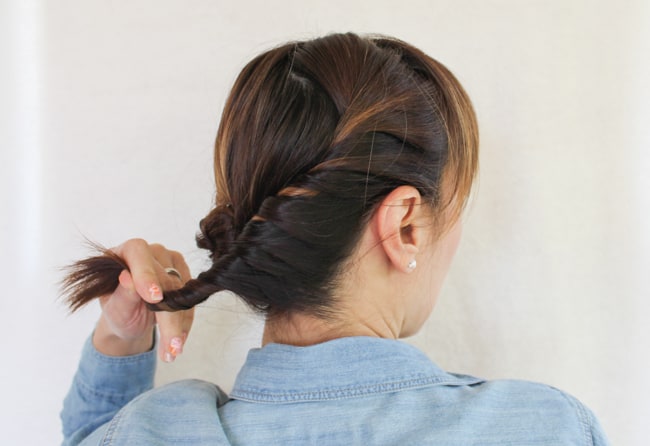 Step 5
Add small subsections of hair from the bottom and continue twisting, working down toward your nape until you've incorporated all of the hair on that side. Twist all the way down to the ends.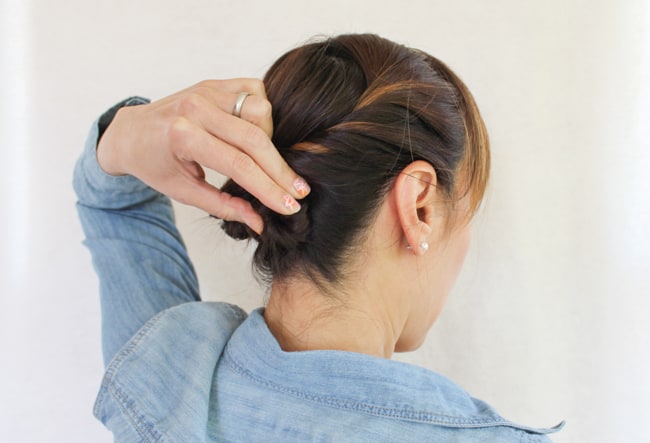 Step 6
Wrap this side into a bun as you did on the other side and pin it in place.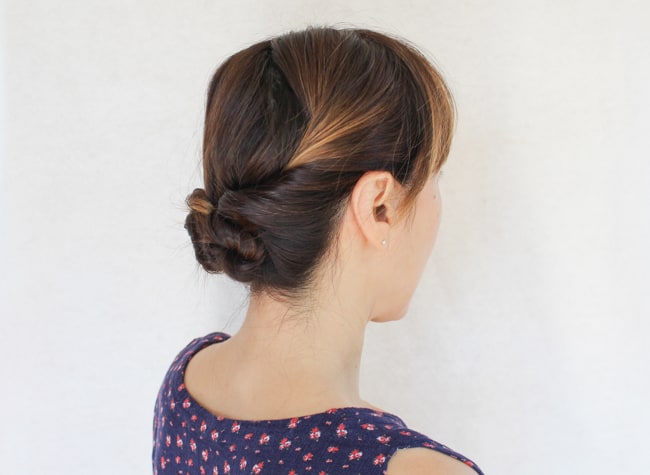 Look 2: Double Dutch Braids to Single Braid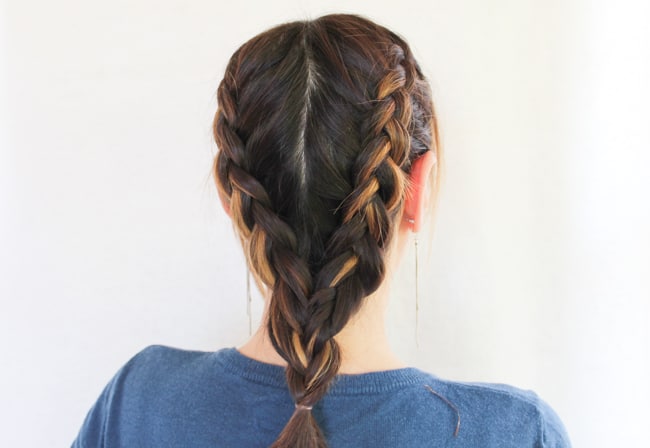 The best time to braid is when hair is a little dirty. It's less slippery and holds the style more easily.
Supplies Needed
comb for sectioning
clip
small hair elastic bands
small pair of scissors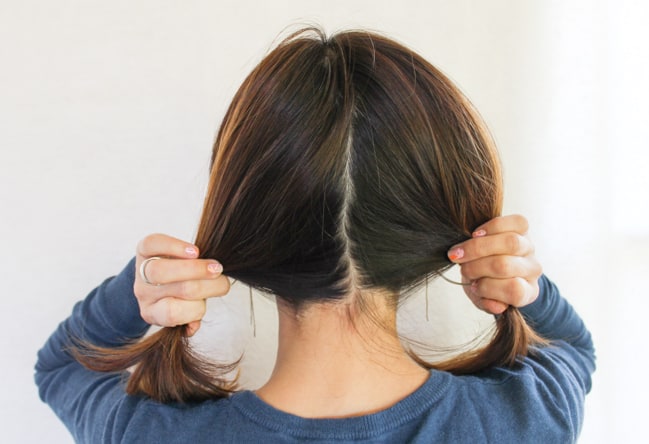 Step 1
Use your comb to part your hair down the center and clip one side out of the way.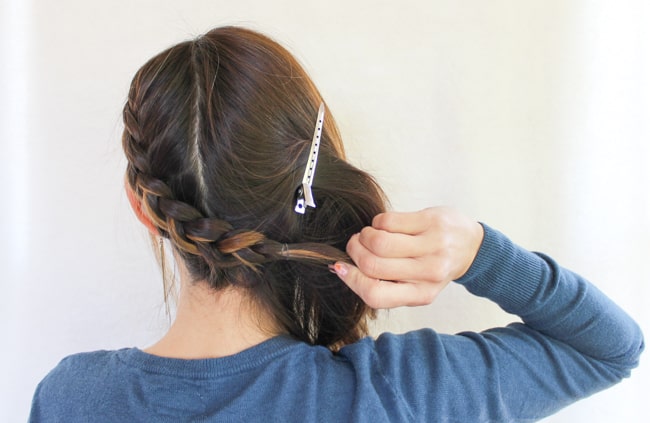 Step 2
Dutch (reverse French) braid that section by incorporating strands of hair folding the hair under as you work. If you need more instruction on how to create a Dutch braid, visit this post. Once you have incorporated all of the hair on that side, continue braiding the ends with a basic 3-strand braid just for an inch or two, then tie off with a small elastic band.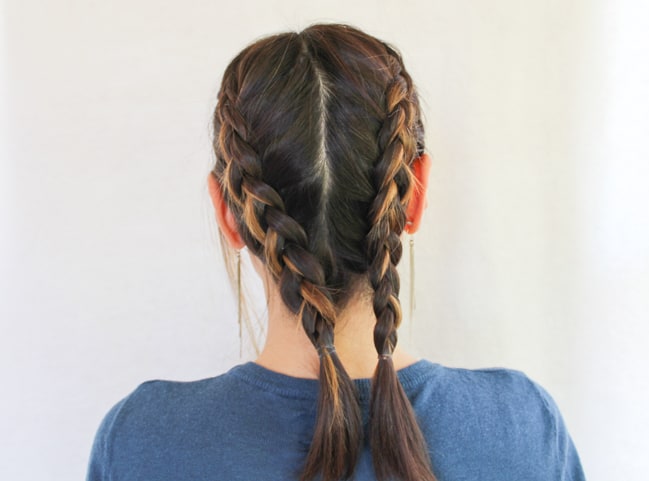 Step 3
Repeat on the other side.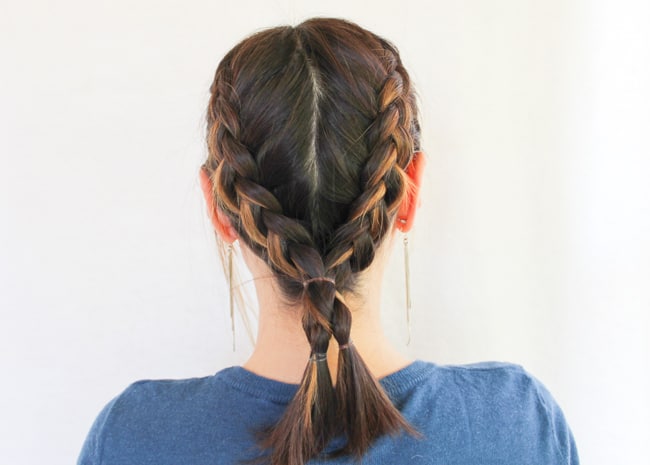 Step 4
Use a third hair elastic to tie both braids together at the nape.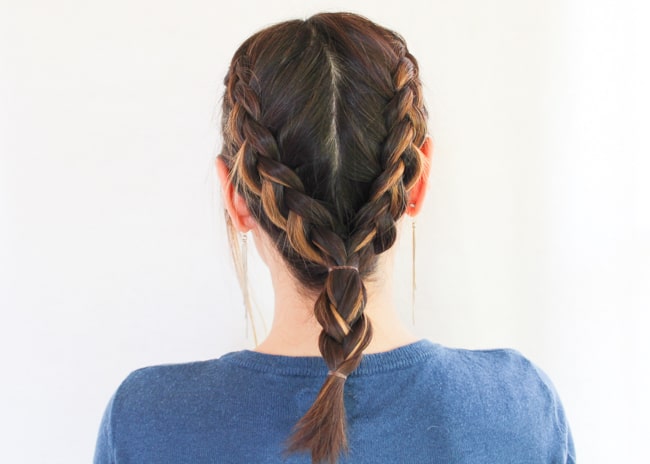 Step 5
Remove the first two elastics, divide the ponytail in three equal sections and braid them down to the ends and tie off with a hair band.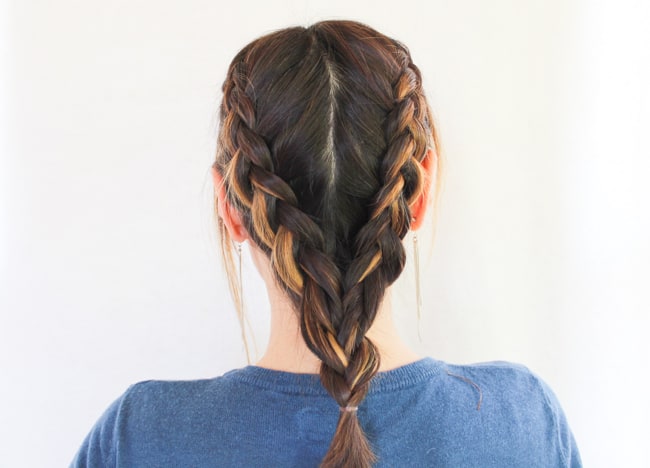 Step 6
Carefully cut the upper elastic to remove it.
Look 3: Sleek Ponytail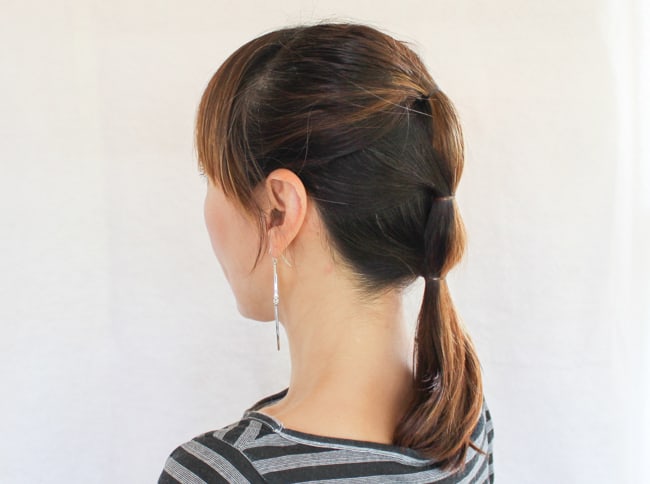 There is no shame in a classic ponytail! The trick is to make it look more intentional, less like an afterthought. If your dirty hair is looking bedhead tousled, try a high messy ponytail. When hair is looking a bit oily, however, it's a fantastic time to sport a smooth and sleek version. You can just gather the hair at the nape, smooth it with a brush, and add a structured accessory or try the multiple band look I demonstrate below.
Supplies needed
brush, preferably one with boar bristles
small hair elastic bands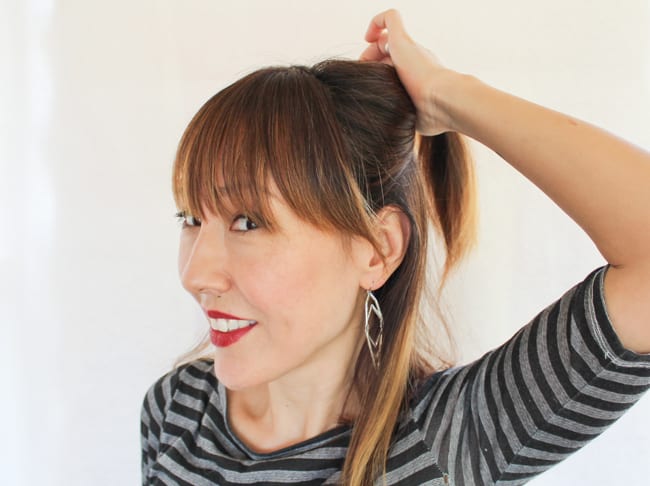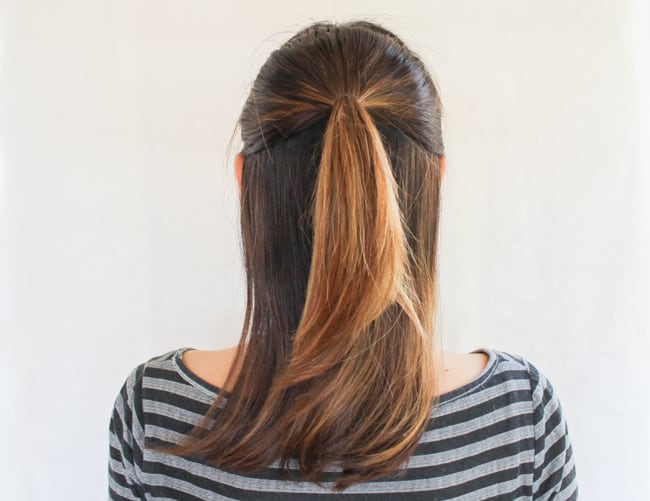 Step 1
Create a section from the top of your ears back to your crown. Smooth this section back with your brush and secure it in a ponytail with a small hair band.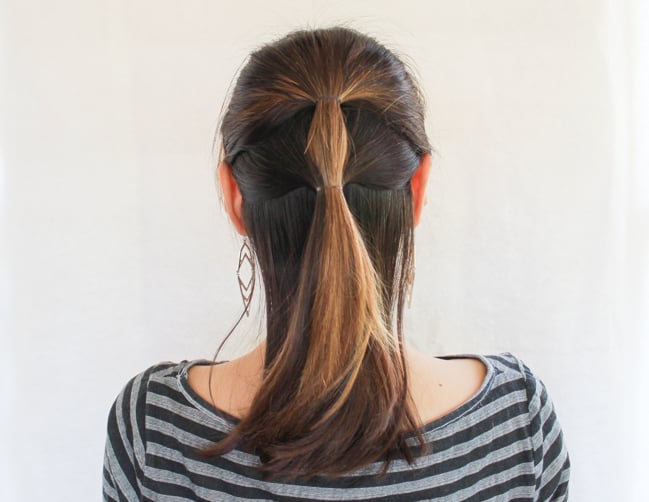 Step 2
Pick up a second horizontal section along with the end of the first ponytail, smooth it again and tie a second ponytail.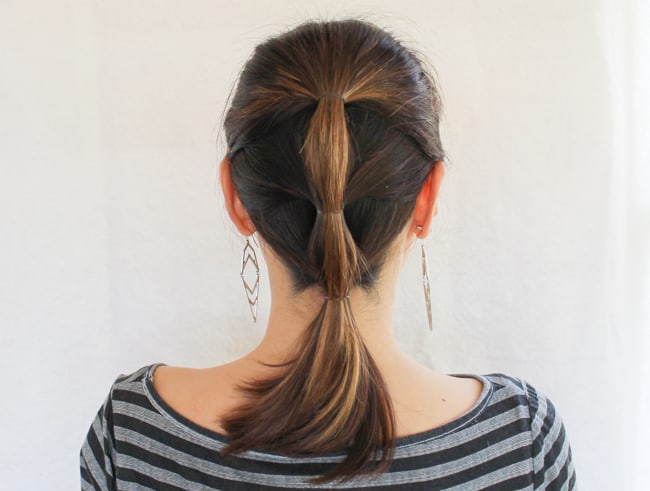 Step 3
Gather the remainder of your hair and incorporate it with the second ponytail. Make sure it's nice and smooth once more and tie a final hair elastic at your nape.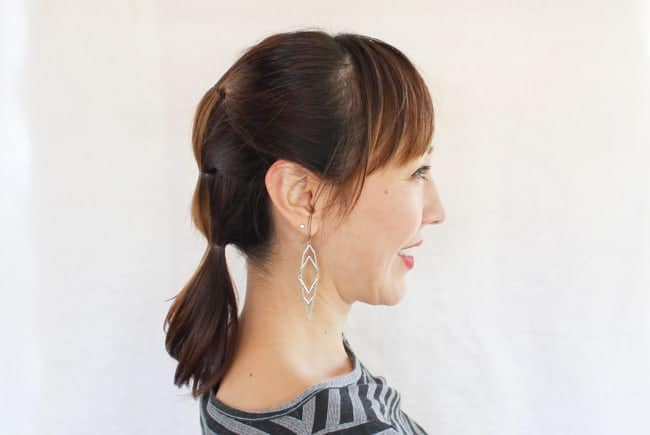 14