I can honestly say leave-in conditioner is one of the products I miss most since going au naturel with my beauty routine. It's a miracle product, especially for curly or parched strands. But it can be especially hard to find a version that meets my high chemical-, paraben-, phthalate-free standards (oh, how I've tried).
And in summer, when you're slathering yourself with sunscreen, don't forget about protecting your hair! This simple detangling spray is the secret to preventing your hair from turning into a dry, brittle mess with a lovely green tint.
How To Make a Hair Detangling Spray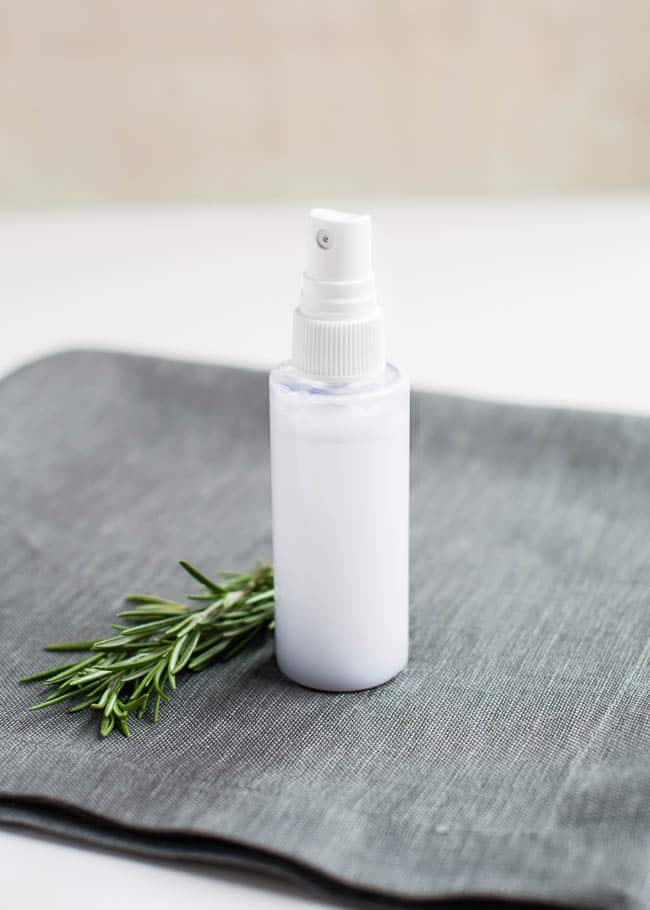 This detangling spray gives you all the benefits of a traditional leave-in conditioner: shiny, super soft hair that styles like a dream. But it also incorporates the benefits of biotin to strengthen hair, and saw palmetto and vitamin E to stimulate hair growth and build fine hair strands. The result is beautiful hair that feels soft and thick, with a little added shine and a lot of added body too.
How To Use DIY Detangling Spray
Wash your hair as usual, then gently wring out your hair and let it air-dry for a bit, then spritz the detangling spray from root to tip and use a comb to gently work out any knots. After you've distributed the leave-in conditioner throughout your hair, style as usual and revel in your thick, shiny new locks.
To prevent dry and green hair
Rinse your hair with regular tap water before you get in the pool then spray in detangler and comb through. This will help 'seal' the hair shaft so it absorbs less of the chemicals in the pool water.
Then as soon as you get out of the pool, rinse hair again and spray in conditioner again. This DIY detangling spray is so easy to make that you'll want to keep one at home and one tucked in your beach bag.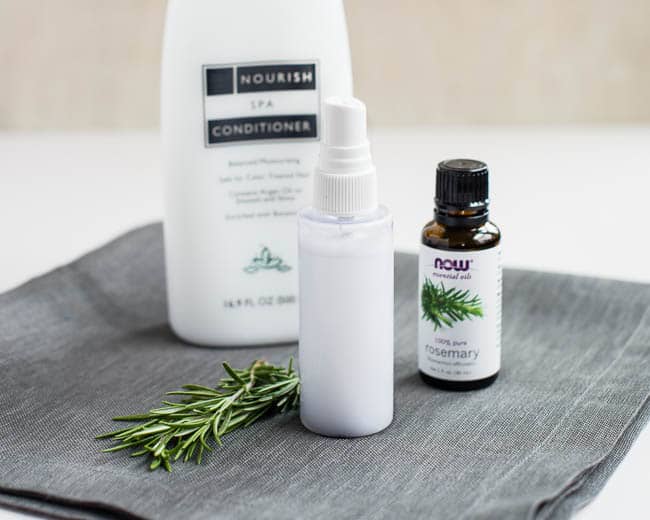 3-Ingredient Detangling Spray
Natural conditioner: We used Avalon Organics Biotin B-Complex Conditioner because it's one of our favorite natural hair care brands, and the added biotin is especially helpful during the summer months after spending time at the pool and in the sun. Chlorine is known for weakening hair and drying out locks, but adding biotin to your hair care routine can help reinforce strands and replenish moisture.
Water: The recipe includes water to thin out the conditioner and make it 'sprayable.' If possible, use filtered or distilled water to avoid bacteria growth that will cause the recipe to spoil faster.
Essential oil: Rosemary is one of the best essential oils for hair. But you can easily replace it with another essential oil like lavender.
Green-Be-Gone Hair Mask
The lighter your hair color, the more susceptible it is to turning green in pool water. It's not chlorine that causes the green color, but rather copper residue in the water.
Chemicals used to treat pools oxidize the metals, which in turn bind to the protein in the hair shaft. It can happen to all shades of hair; its effect is simply more noticeable on blondes.
If you do get the dreaded green locks, here's a simple hair mask to treat it.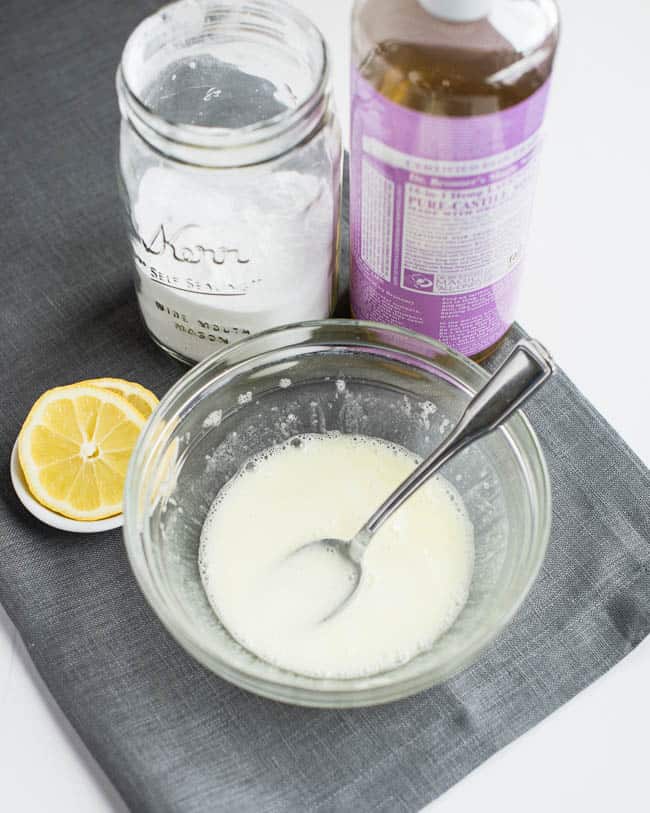 Mix together 1/4 cup lemon juice, 2-4 tablespoons baking soda and 1 tablespoon liquid Castile soap. Apply the entire mixture to wet, clean hair, massaging it in from the roots of the hair to the ends. Let the mask sit for 20 minutes then rinse thoroughly and wash and condition.
Note, this mask is great for highlighted or untreated hair. If your hair is colored, be warned – the baking soda and lemon juice can strip out the color as well as the green. Good alternatives to avoid this include a mask of tomato juice (the acids remove the green), a shampoo designed to remove the metal and, of course, prevention!
If your hair is super parched from too much time in the sun, try this deep conditioning hair mask.
58