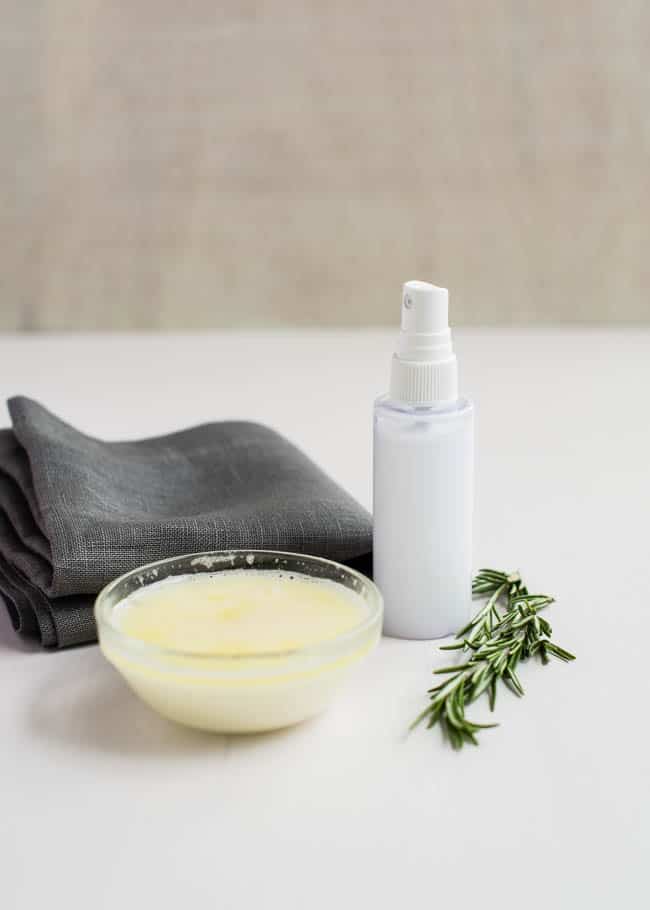 When August arrives, it's time to get in the pool! Usually I'm so worried about slathering everyone with sunscreen that I never think about protecting their hair. Then last summer the kids were in the pool every day, and my daughter's white blond hair became a dry, brittle mess with a lovely green tint.
I learned that the lighter your hair color, the more susceptible it is to turning green. It's not chlorine that causes the green color, but rather copper residue in the water. Chemicals used to treat pools oxidize the metals, which in turn bind to the protein in the hair shaft. It can happen to all shades of hair; its effect is simply more noticeable on blondes.
Here's a simple solution to get the green gone – and prevent it!
3-Ingredient DIY Detangling Spray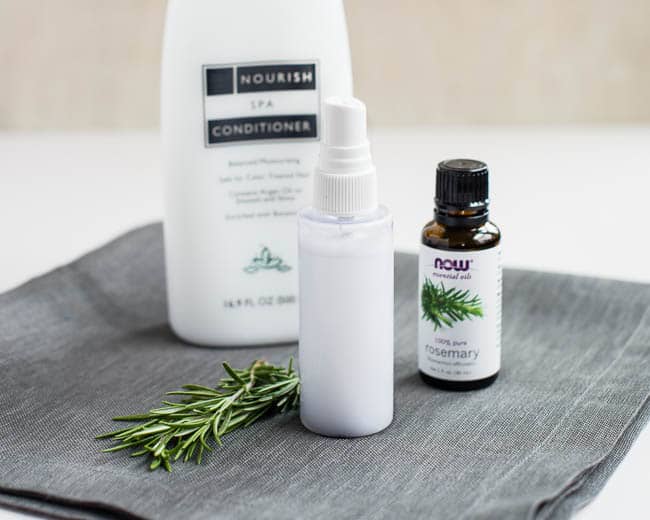 To prevent against dry and green hair, rinse your hair with regular tap water before you get in the pool then spray in detangler and comb through. This will help 'seal' the hair shaft and prevent the copper from attaching to your hair. Then as soon as you get out of the pool, rinse hair again and spray in conditioner again.
This DIY detangling spray is so easy to make (and the kids love to use it) you'll want to keep one at home and one tucked in your beach bag. My daughter refuses to cut her hair, despite the fact that she pitches a fit when it's combed. When will people learn that short hair is so much easier? :) This spray has saved us from many, many tears.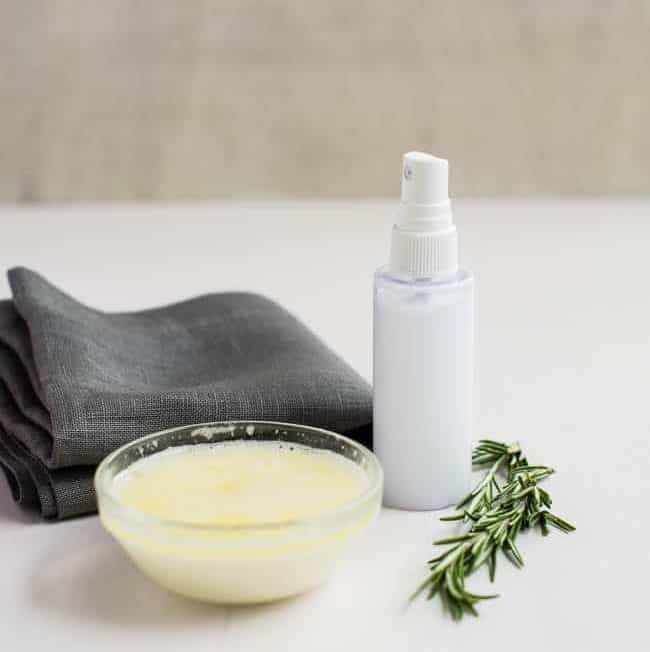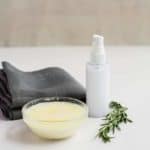 Print
Hair Detangling Spray
Sprays and masks for your hair to keep it looking its best during the upcoming swimming pool months: DIY detangling spray and green hair mask.
Instructions
Add conditioner to the spray bottle (or 3 depending on size of bottle) and fill the rest of the bottle warm water.

Shake to mix well and dissolve the conditioner.

Add rosemary essential oil and shake again.
Notes
This detangling spray should last for about 14 days. Store in the refrigerator.
Green-Be-Gone Hair Mask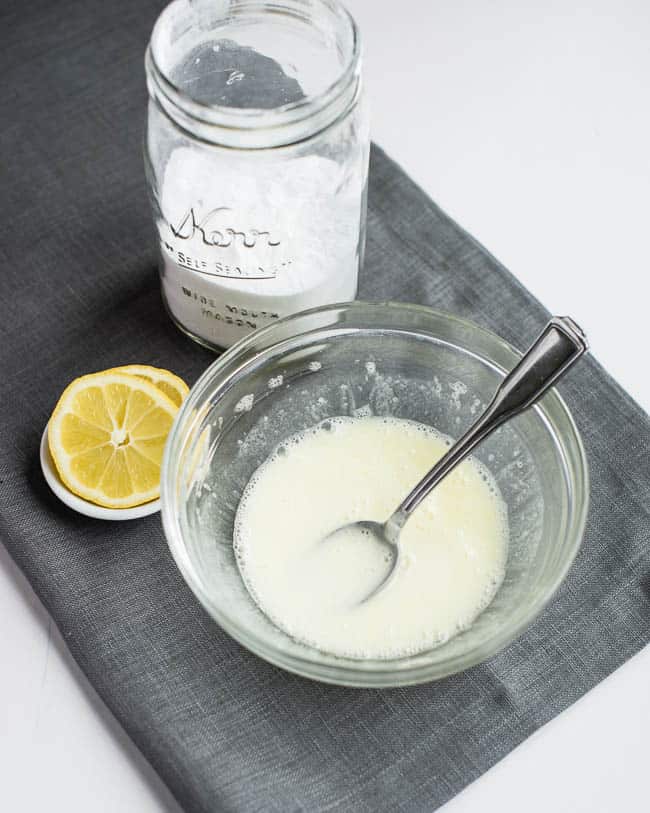 If you do get the dreaded green locks, here's a simple hair mask to treat it. Mix together 1/4 cup lemon juice, 2-4 tablespoons baking soda and 1 tablespoon liquid Castile soap. Apply the entire mixture to wet, clean hair, massaging it in from the roots of the hair to the ends. Let the mask sit for 20 minutes then rinse thoroughly and wash and condition.
Note, this mask is great for highlighted or untreated hair. If your hair is colored, be warned – the baking soda and lemon juice can strip out the color as well as the green. Good alternatives to avoid this include a mask of tomato juice (the acids remove the green), a shampoo designed to remove the metal and, of course, prevention!
How do you protect against summer pool hair?
41