If you've been relying on store-bought wooden floor cleaner, it's time to start making your own. Homemade floor cleaner is cost-effective, eco-friendly, and allows you to tailor the ingredients to your specific needs. It's also just as effective at removing dirt, dust, germs, and tough grime as store-bought cleaners if you do it right.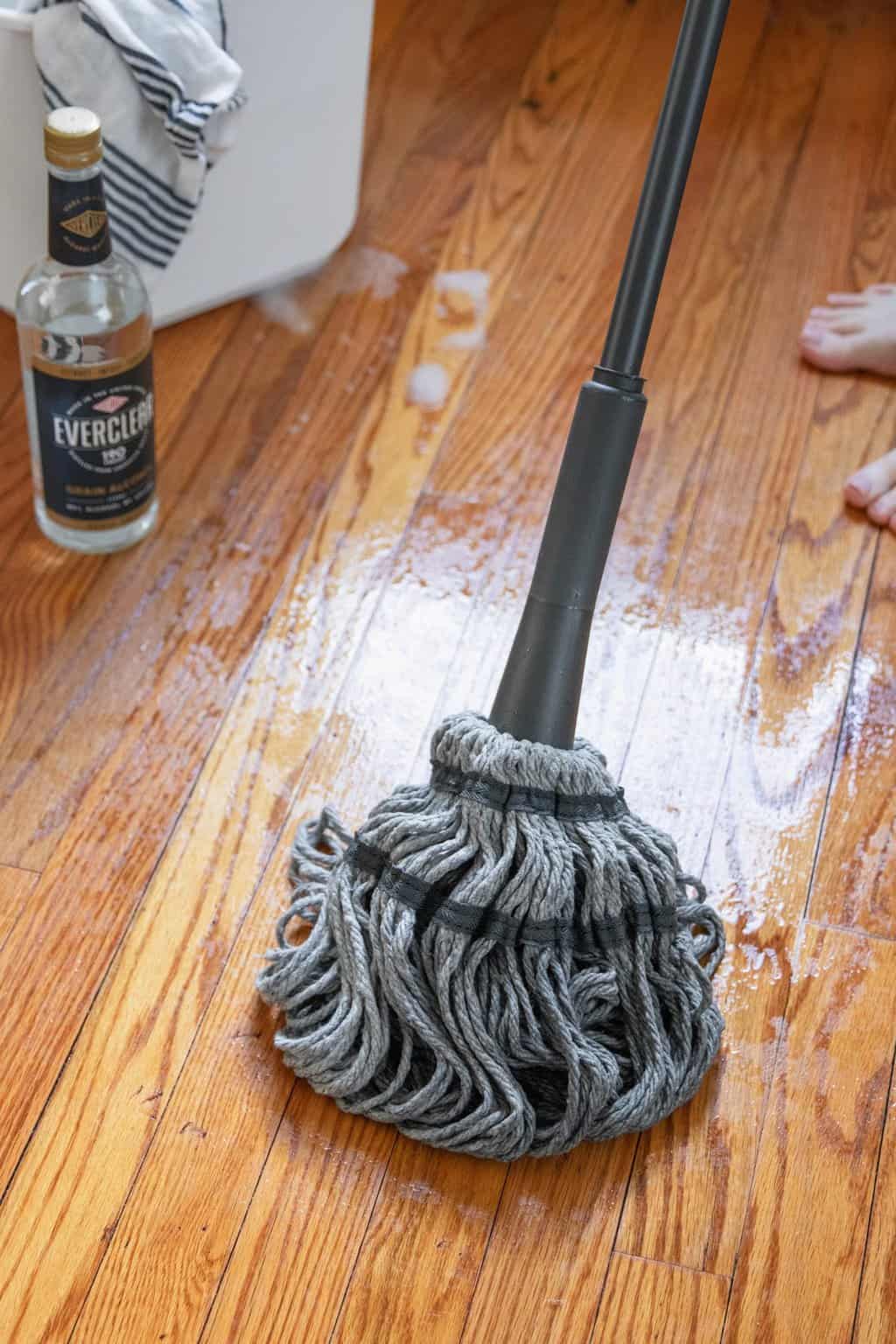 How To Make Homemade Floor Cleaner
One of my earliest memories is of my grandmother cleaning the floors. First, she would sweep up every last bit of dust from the corners of the room. Then, armed with a trusty mop and bucket, she would mix up a concoction of lemon juice, olive oil and other pantry staples that would make even the grimiest floors shine.
When she was done, she'd crack all the windows and let the breeze carry the scent of lemon through the whole house. While I loved watching her work her magic, what I really loved was the way it felt when she was done—clean, happy, and fresh.
Using Alcohol vs Vinegar
While there are a bunch of ingredients you can use to make floor cleaner, I highly recommend adding some Everclear Grain Alcohol to the mix. Like vinegar, alcohol can whisk away germs and dissolve stains. But alcohol shortens the drying time considerably, which means that water won't pool on your hardwood floors and damage them. It also disinfects more thoroughly than vinegar and doesn't leave behind a strong smell when you're done.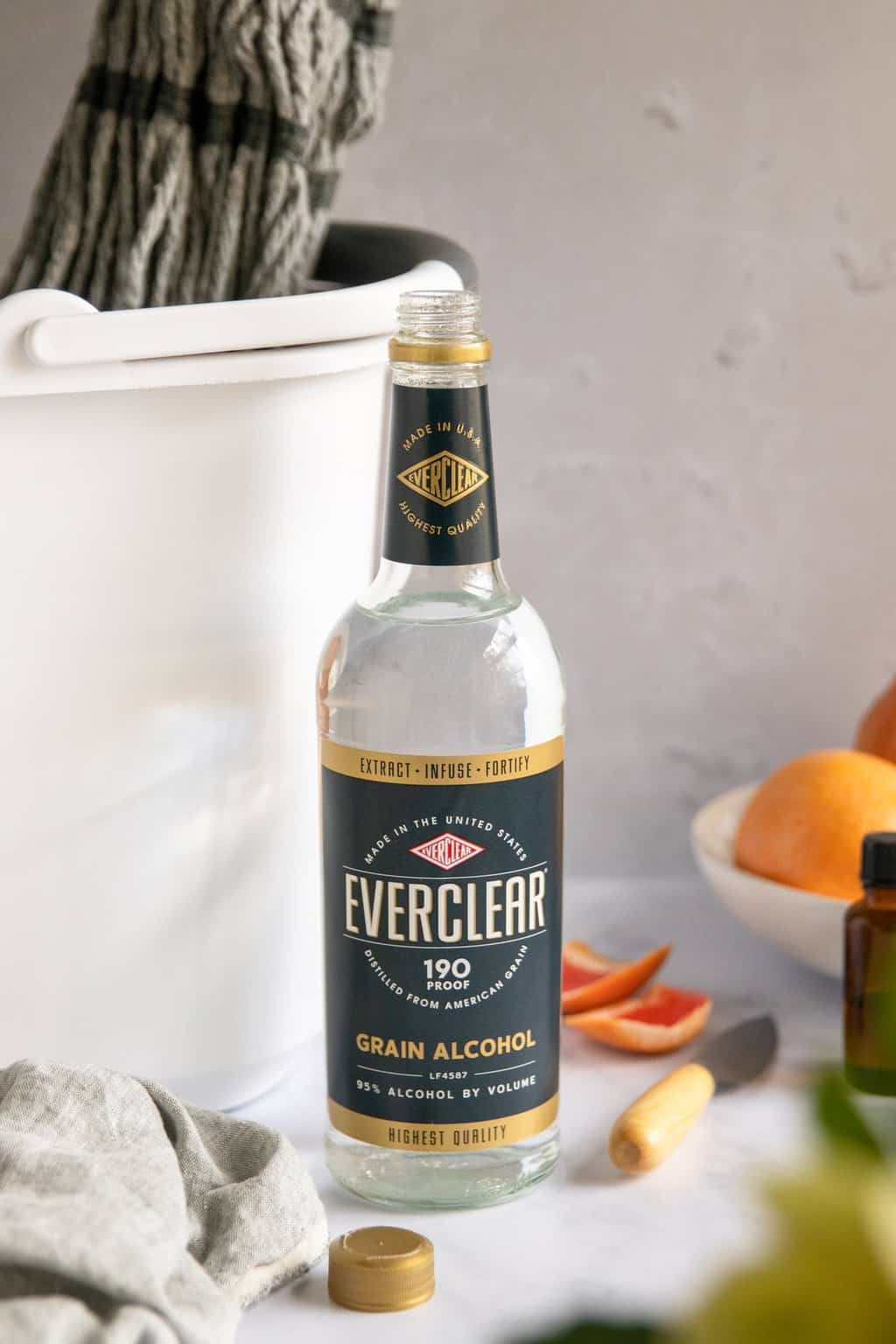 The Benefits of Natural Floor Cleaner
Hardwood floors are, shall we say, delicate. A little pooling water can damage the wood, leaving you with a discolored, streaky mess.
And if you're not careful, acidic ingredients can break down the floor's sealant, which will make your floor look old and tired before it's time. That's where Everclear Grain Alcohol comes in.
There are several benefits of an alcohol-based floor cleaner:
Highly effective
Everclear is a powerful disinfectant that can remove dirt, grime, and bacteria from hard surfaces. It can also help dissolve tough stains and spills. If you want to disinfect floors, spritz with undiluted Everclear after cleaning and let it dry. The full strength of the alcohol will kill germs.
Quick drying
Alcohol evaporates quickly, which means floors will dry faster and you won't have to wait long before walking on them again.
Streak-free
Because grain alcohol evaporates quickly, it won't leave any residue or film on your floors.
Works on most floor types
Alcohol-based floor cleaners can be used on a variety of hard surfaces, including tile, laminate, vinyl, and hardwood.
Safe for the environment
Alcohol-based floor cleaners are generally safe for the environment and won't release harmful chemicals or toxins into the air. It's also a great choice for households with pets or children who may be more prone to illness.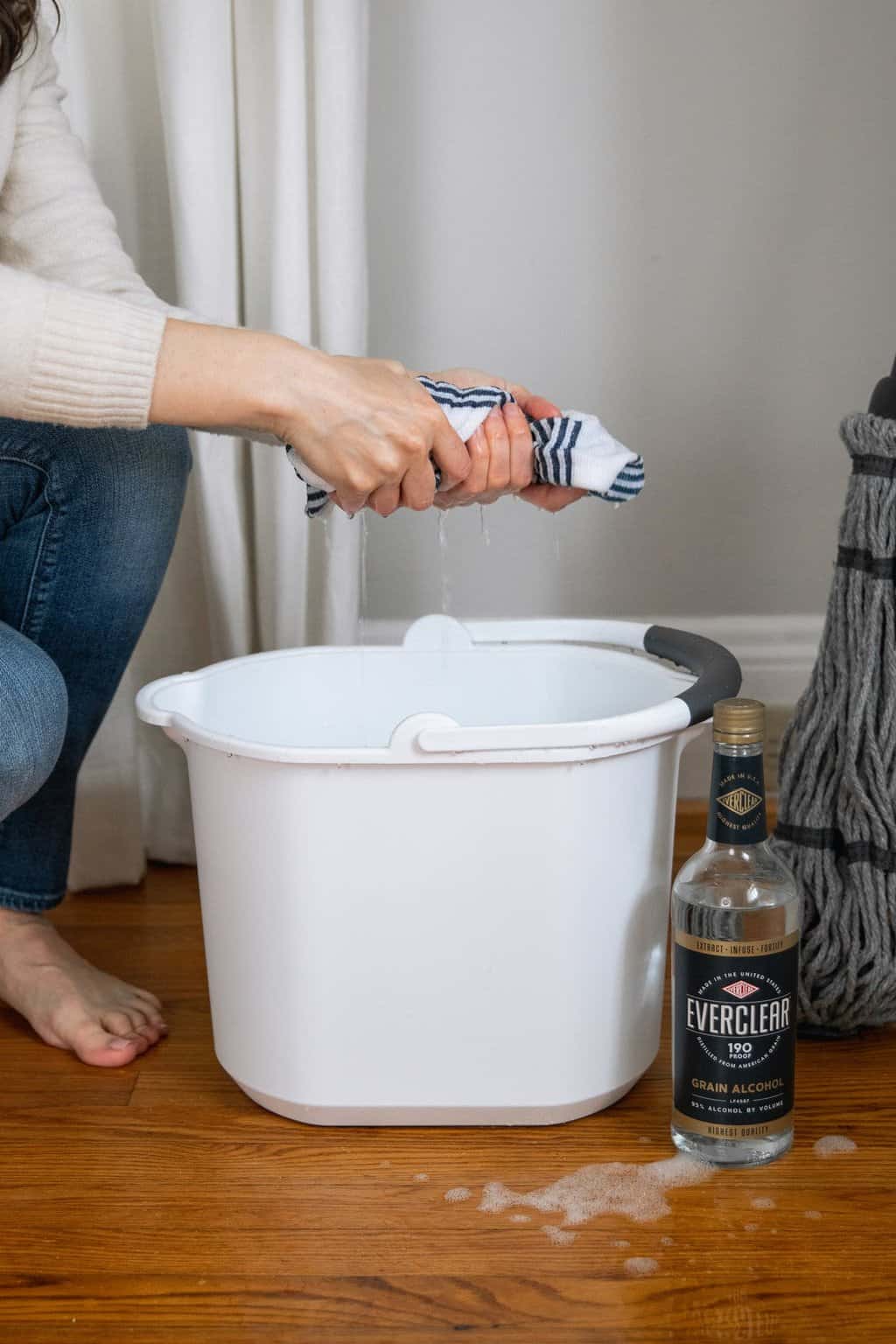 Homemade Wood Floor Cleaner Recipe
Like most homemade cleaning recipes, this DIY floor cleaner is incredibly versatile. Feel free to customize the scent using essential oils in your cupboard or play around with the amount of each ingredient until you get a mix that works for your particular floors.
You can also use this recipe as a spot cleaner. Simply pour some in a spray bottle and spritz it onto grungy floors. Then use a clean cloth or sponge to gently rub the affected area until the grime is gone.
Ingredients
—2 cups Everclear Grain Alcohol
—1 gallon water
—10 drops dish soap
—15 drops essential oil (I use grapefruit and tea tree oils)
Instructions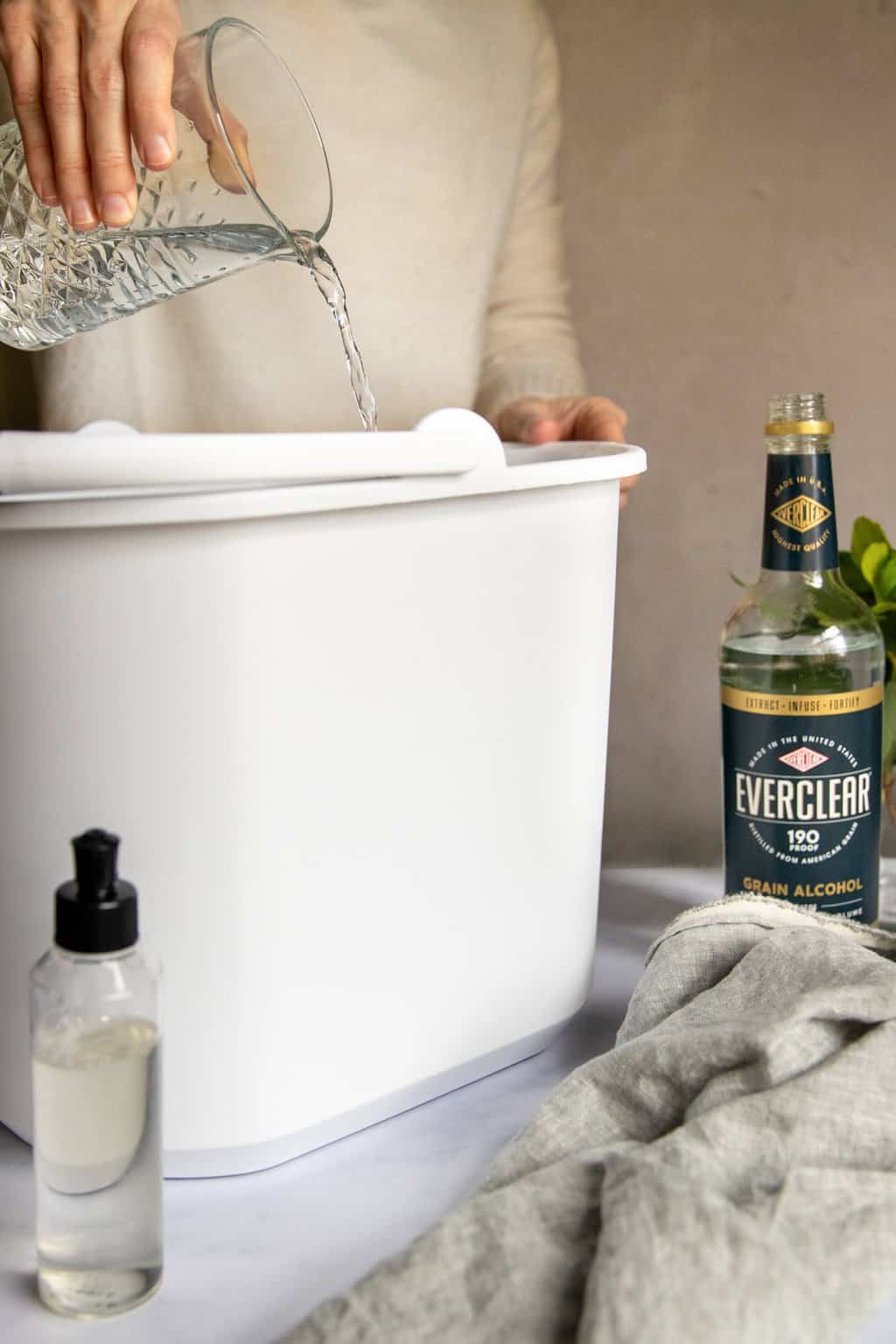 Start by mixing the Everclear Grain Alcohol and water in a bucket. Stir well.
Add the dish soap and 10-15 drops of your favorite essential oil, and stir again. Personally, I love the scent of sunny, happy grapefruit as well as the disinfecting properties of tea tree oil.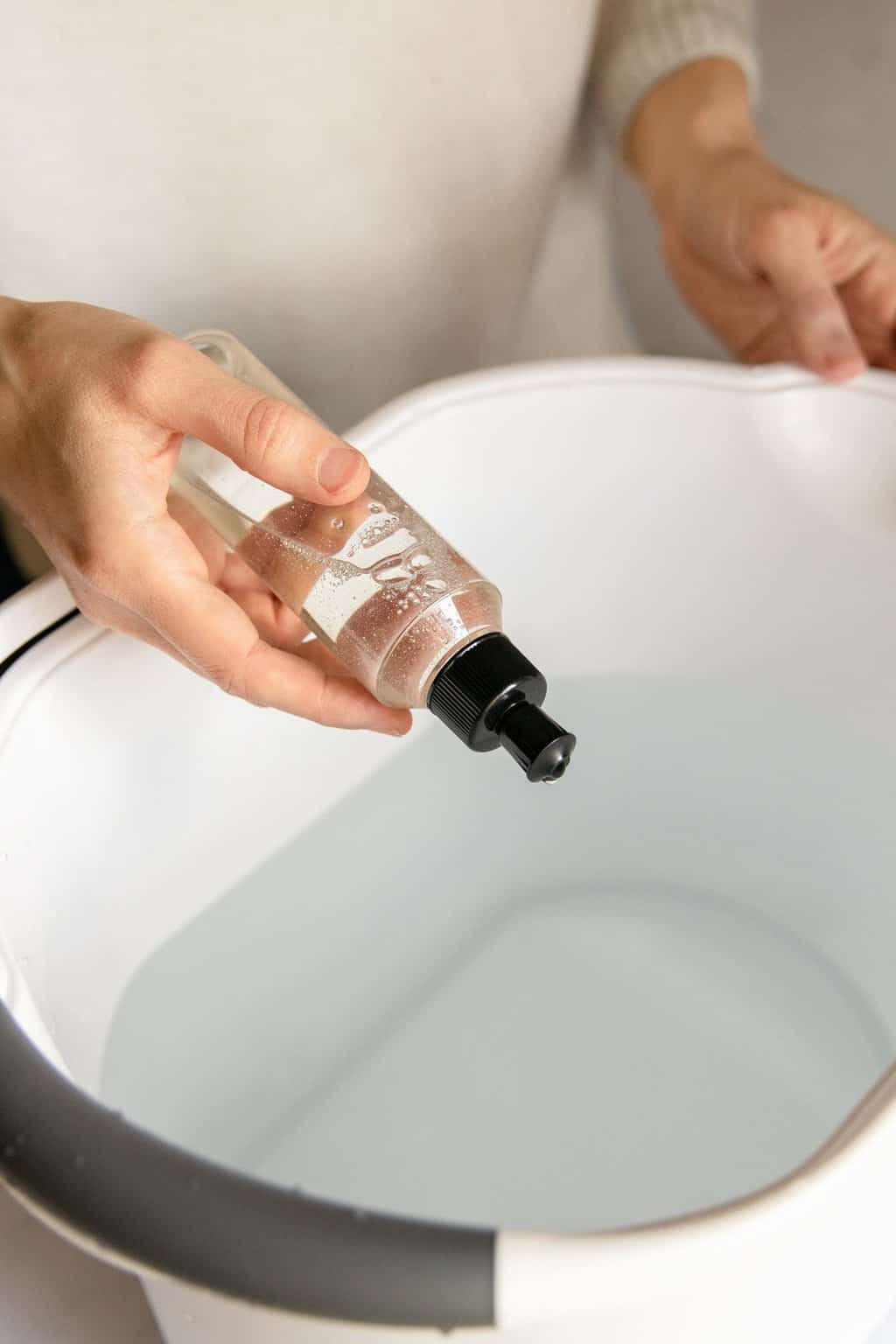 If you want, pour a little of the mixture into a spray bottle for easy spot cleaning. Otherwise, just leave it in the bucket to be used as a general floor cleaner.
Note: This floor cleaner is suitable for use on most types of hardwood floors, but may not be appropriate for delicate flooring like unsealed or waxed wood floors. Always check the manufacturer's instructions before using any new cleaner on your floors.
How to Clean Floors the Right Way
Yes, there is a "right way" to clean your floors. A little bit of pre-cleaning is important for maintaining the health and hygiene of your living space. It also helps to extend the life of your floors so they don't look dull before their time.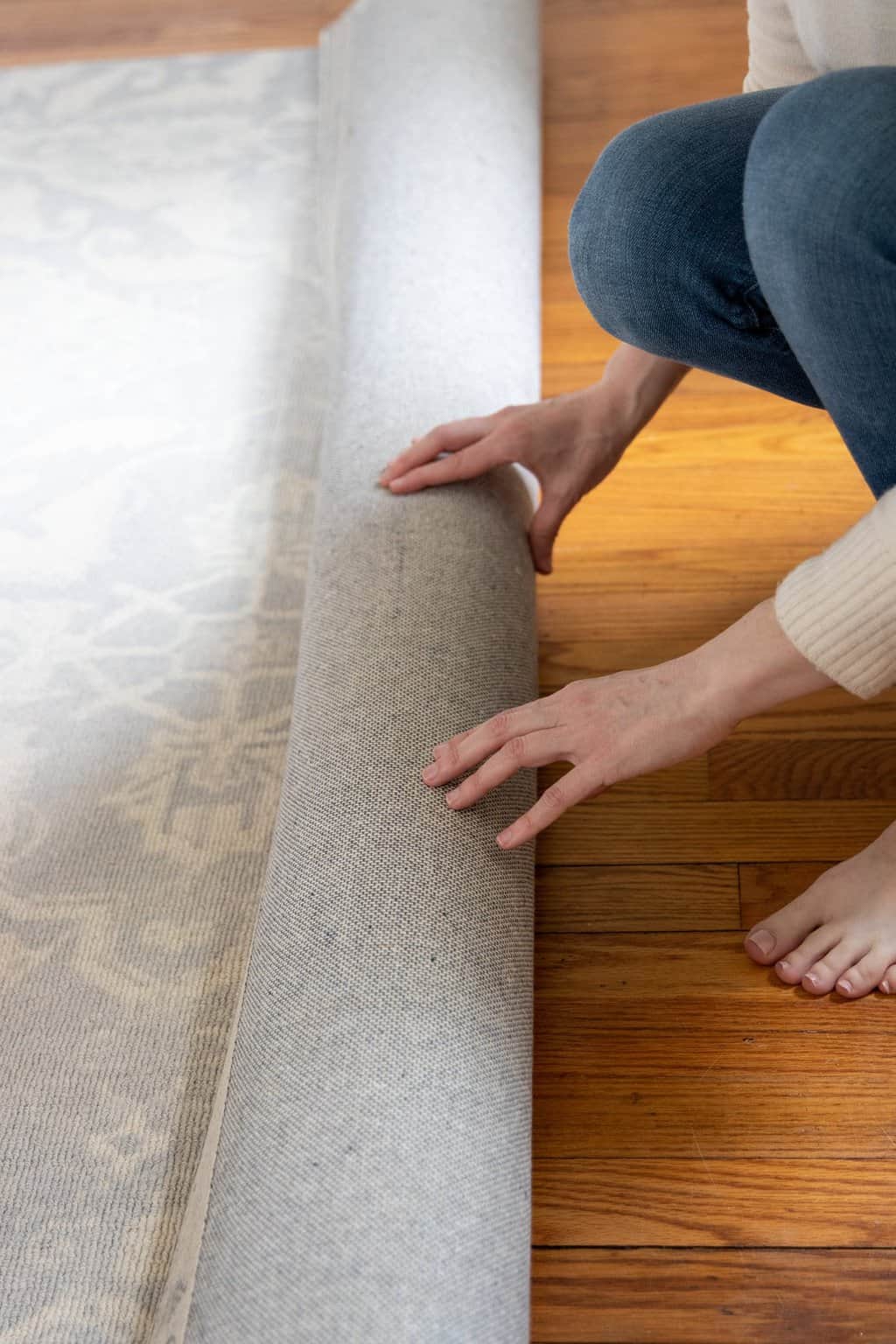 1. Clear the floor
Remove any furniture, toys, or other loose items from the floor that might get in the way as you clean. Since dirt can easily get under rugs and then get ground into floors, I also make sure to roll up my rugs (even large area rugs) before washing the floors.
2. Sweep or vacuum
Use a broom, dust mop, or vacuum to get dirt and debris off the floor. Spend a little extra time sweeping under furniture and in corners where dirt and dust tend to accumulate.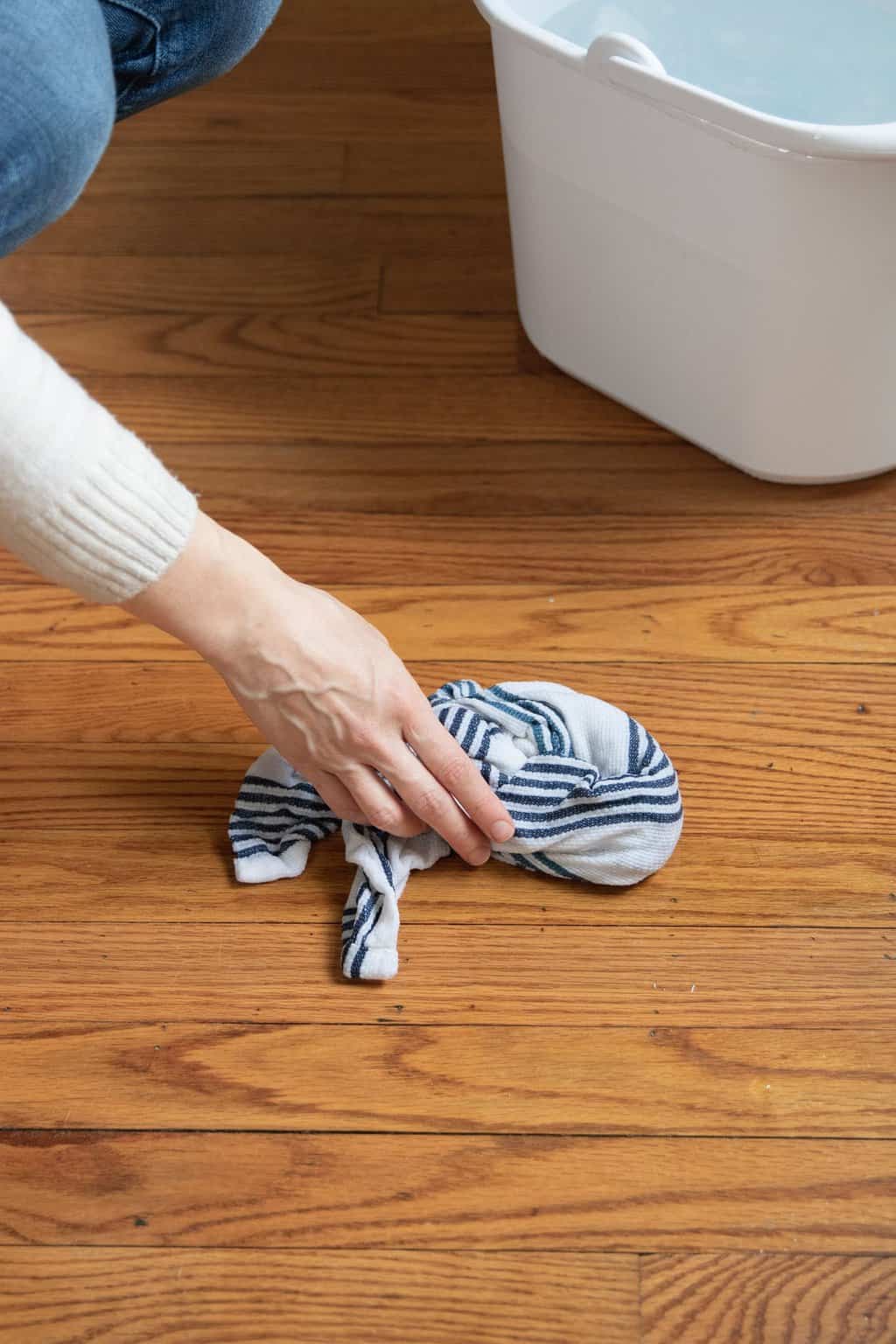 3. Spot clean
Stubborn grime may need a little extra elbow grease to get off. If you notice any spills or spots on the floor, use your homemade floor cleaner and a clean rag to spot treat the affected areas.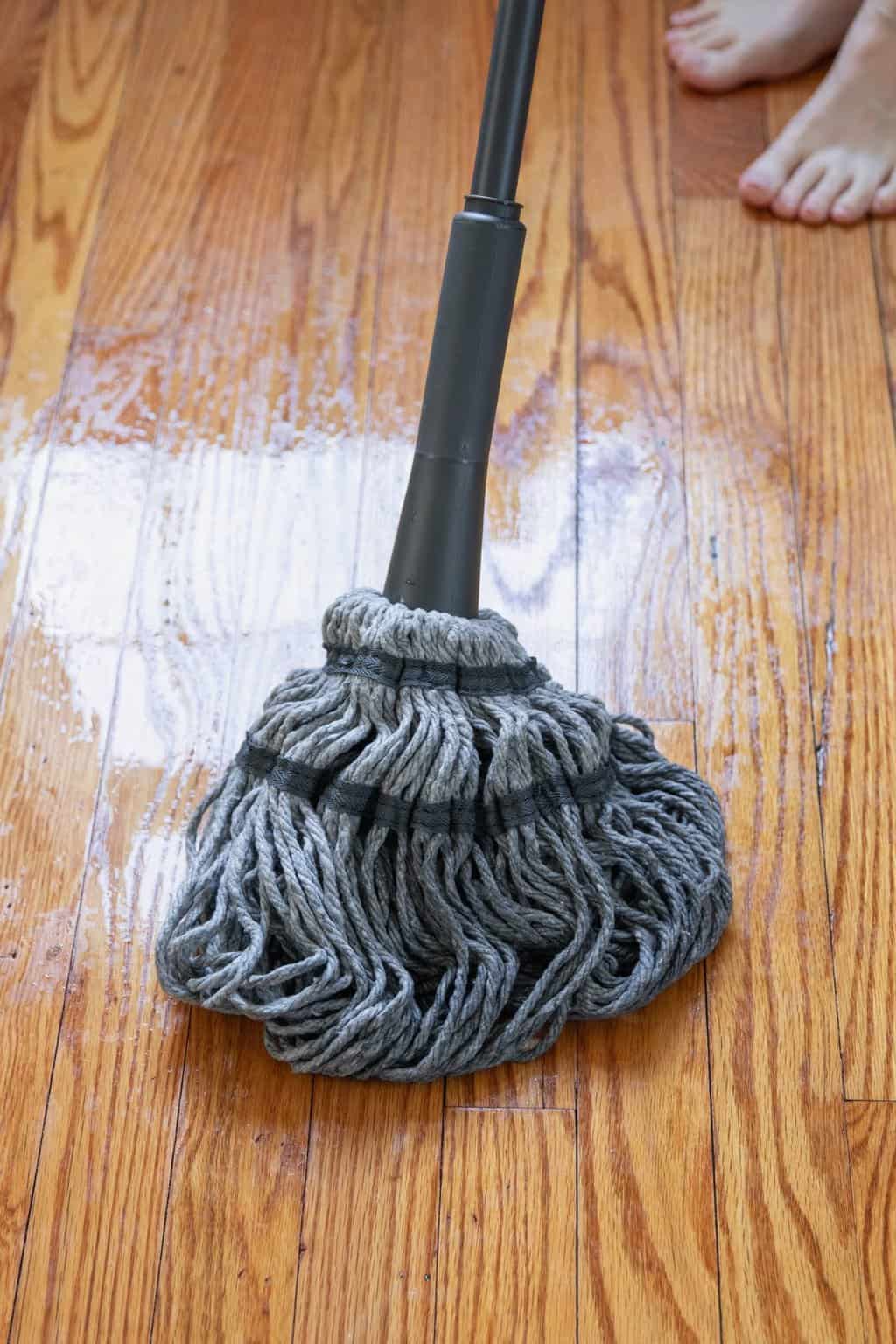 4. Mop
Dip a mop into the solution, then wring out the excess water so the mop is damp, but not soaking wet. Starting at one end of the room, slowly work your way towards the other, making sure to cover the entire surface of the floor.
5. Dry the floor
While this last step isn't 100% necessary, you may find that drying your floors helps prolong their life. Once the alcohol has had time to disinfect, use a clean towel or mop to dry the floor. If it's a large area, you can use a floor fan to help speed up the drying process.
Homemade floor cleaner can be a fun and effective way to keep your floors clean and shiny. By using simple ingredients that you may already have in your pantry, you can create a cleaning solution that is both inexpensive and eco-friendly. Just remember to always test your homemade solution on a small, inconspicuous area before using it on a larger surface, and make sure to let your floors dry completely to avoid any damage.
And if you've already got a bottle of Everclear at home, why not use it for more DIY projects? We love these gel ice packs, for example!
This post was created in partnership with Everclear® Grain Alcohol. These recipes are not for consumption. You can find Everclear at your local retailer or online via Cask Cartel, Caskers, or Drizly. You can also search Everclear's product locator page online.
15