I absolutely love vintage shopping. I can spend hours happily hunting for great vintage clothing and home decor but I especially love finding incredible vintage jewelry. The only bummer about finding vintage jewelry is that it usually needs a good cleaning.
Conventional jewelry cleaning solutions can be expensive and full of harsh chemicals. With that in mind, I felt motivated to find a more natural jewelry cleaner recipe.
This DIY jewelry cleaner is easy to make and will leave your jewelry clean in less than 20 minutes.
Ingredients:
1 tablespoon Salt
1 tablespoon Baking Soda
1 teaspoon Dish Detergent
1 c Hot Water
Supplies:
Small Bowl
Aluminum Foil
Cleaning Toothbrush
Instructions: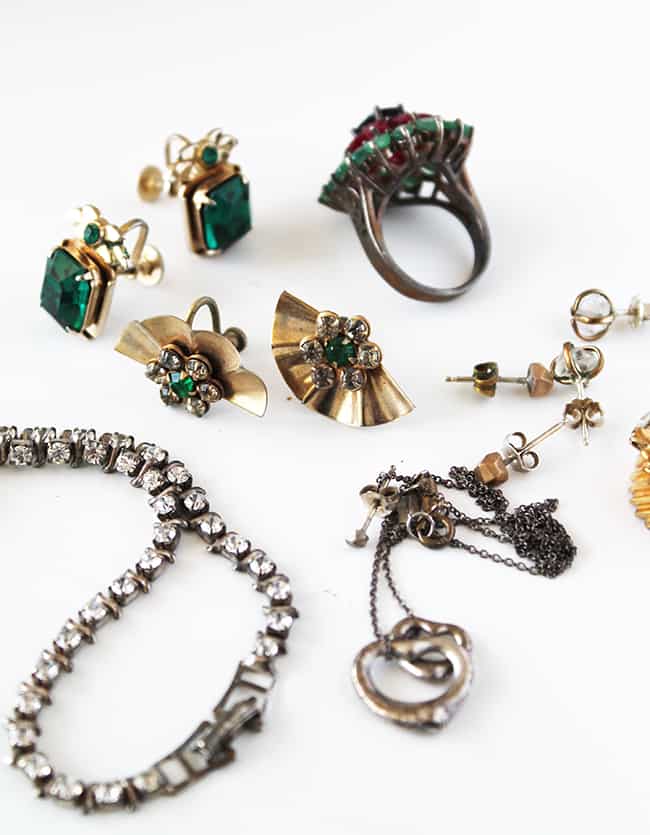 1. Gather all of your dirty or tarnished jewelry pieces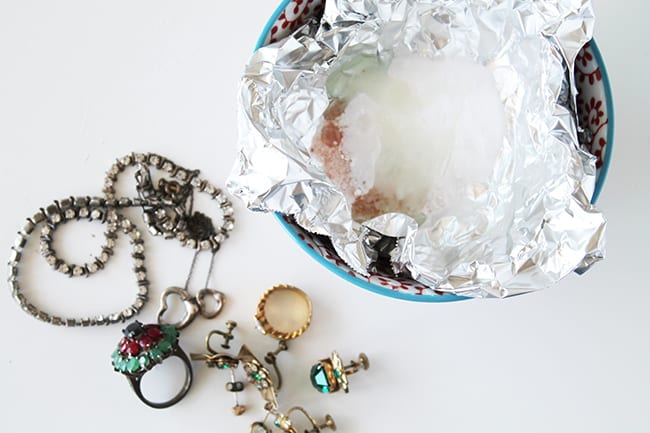 2. Line your bowl with a piece of aluminum foil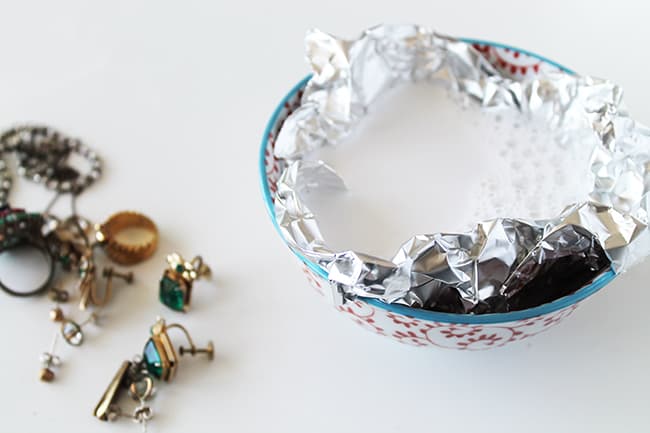 3. Combine the salt, baking soda, and dish washing detergent in the aluminum foil-lined bowl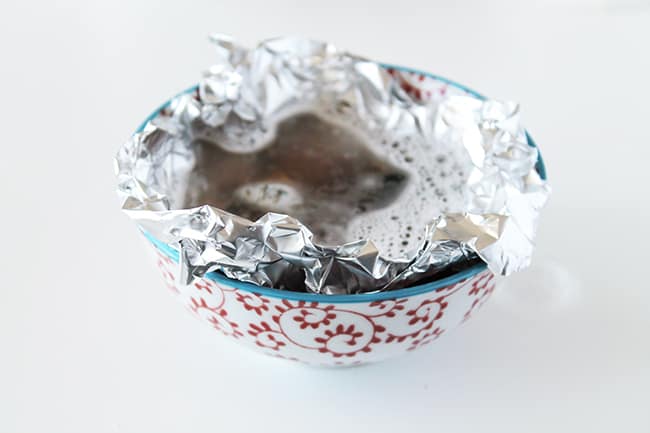 4. Pour in hot water and add your dirty jewelry items. Let your jewelry soak for 10-20 minutes before removing from this mixture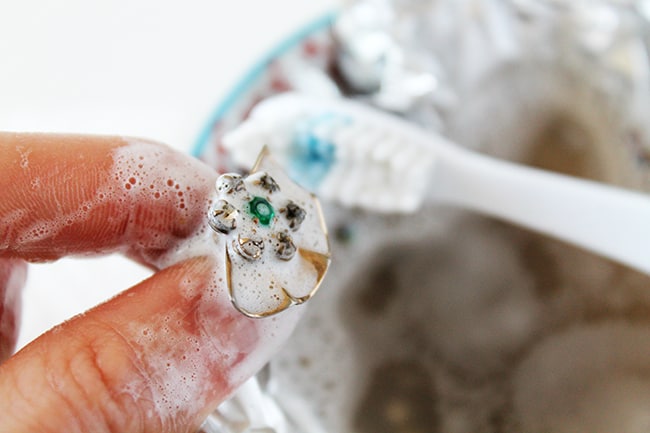 5. Brush each piece with a toothbrush to remove any lingering dirty and grime
6. Rinse each piece under clean water then set on a clean towel to dry completely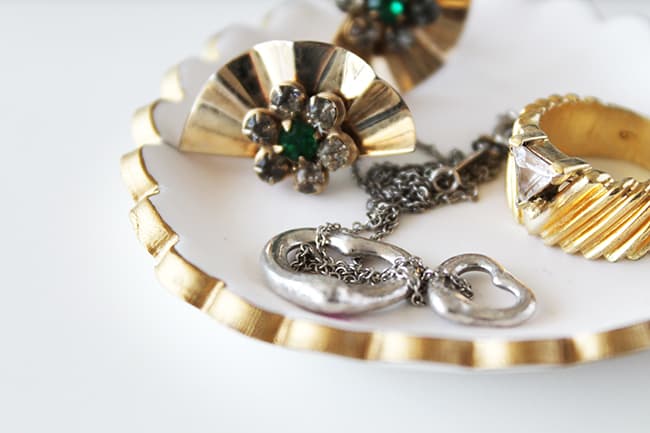 How to Store Clean Jewelry
Now that you have clean, sparkling jewelry, it's time to store and display it properly. For items you wear frequently, try a tabletop jewelry display. If you enjoy DIY projects, this DIY jewelry tray is as pretty as it is practical.
Alternatively, try drawer organizers or hanging organizers to tuck away a more extensive jewelry collection. Ultimately, your goal should be to keep each piece stored in it's own compartment to avoid any possibility of tangling!
Lastly, it is a good idea to keep a designated, safe place to store your rings in locations like your kitchen and bathroom. In order to keep your rings clean, it's important to remove them when doing activities like cooking, baking, or applying makeup and lotion. I like this DIY gold leaf clay ring bowl as a pretty option.
A Few Words of Caution
It's always best to test any jewelry cleaning solution on an insignificant/hidden portion of your jewelry before applying to the entire piece.
This natural cleaning solution is best for metallic pieces of jewelry. Materials like leather watch straps or other natural materials require different cleaning processes.
While I am happy to use this DIY jewelry cleaner recipe on less expensive, vintage costume jewelry, I still take my precious gems (engagement ring and a few inherited pieces) to my local jeweler for a professional cleaning.
93