Raise your hand if cleaning the shower is one of your least favorite chores EVER. I'm totally raising my hand! I hate cleaning the shower so much that I let it go until I start seeing bits of green and blue! It's gross, I know, so I'm loving this homemade shower spray solution - just give the shower a quick spritz after each use to keep soap buildup and mildew at bay between the deep cleanings.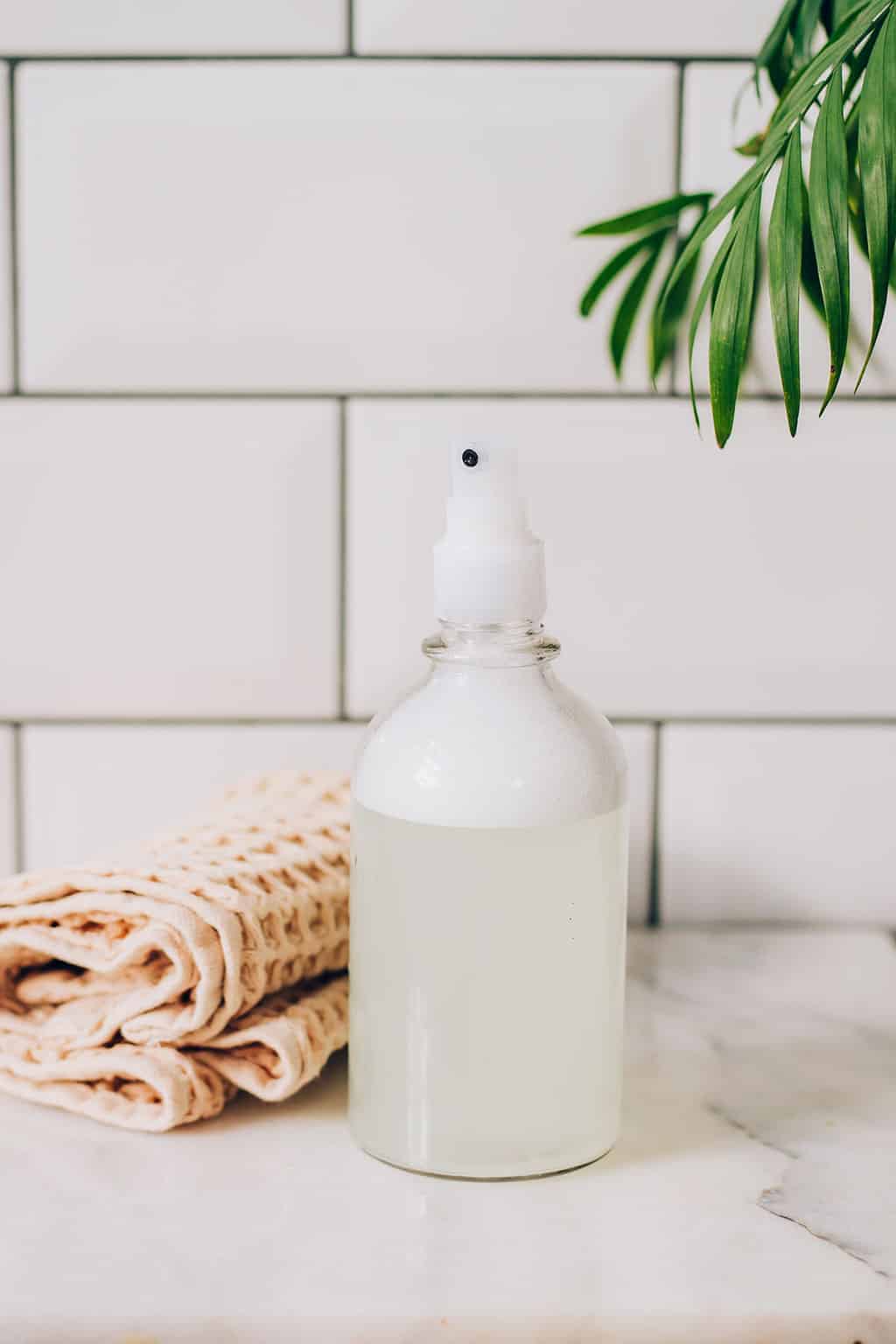 There's way too much scrubbing involved in shower cleaning. I hate seeing the the mildew develop in all the nooks and crannies but, ugh, all that scrubbing. And most of the time it doesn't even make a dent in the mildew.
If you hate scrubbing as much as I do (and I really hate it), a daily shower spray is a must. It keeps buildup at bay so deep cleanings will become easier and less frequent.
And are you ready for how simple it is? I swear, white vinegar is good for everything! And it's the main component here too.
DIY Daily Shower Spray Recipe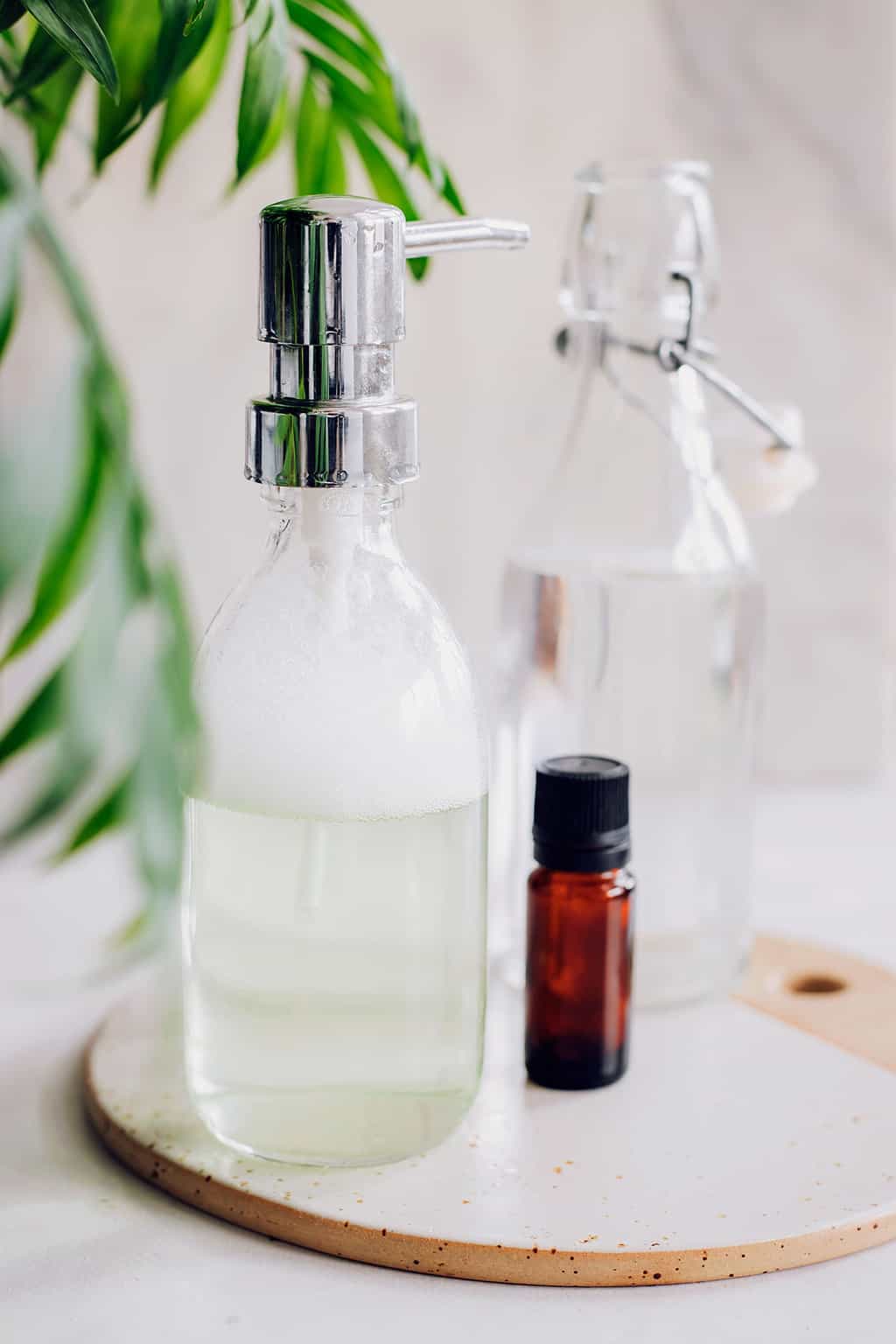 All you do is mix up some white vinegar with a little dish soap and tea tree oil. Vinegar is a natural germ-killer and de-greaser. It's also highly acidic so it cuts through soap scum like a dream and melts away build up. Dish soap is another de-greasing agent I swear by for cleaning tough surfaces.
Combined with vinegar it gives your shower stall a squeaky clean shine without the harsh chemicals. Last but not least, tea tree oil is antimicrobial and antibacterial so it helps prevent germs from taking hold and growing on shower tile in the first place.
Simply mix everything together and transfer it to a an old spray bottle. Before using, make sure to give it a good shake in order to mix everything together. Then give your shower a spritz just before you're about to hop out in the morning.
The tea tree and vinegar work together to help keep mildew at bay, and the soap works with the vinegar to conquer the soap scum. Note that if you're sensitive to strong scents, you'll want to have the fan running or a window open.
The vinegary-tea tree smell can be a little overwhelming for the first few minutes or so. And by all means, don't go too overboard here. A little spritz per day is all it needs.
When you do eventually start to see mildew, simply spritz a little on shower walls and wipe off with a clean sponge.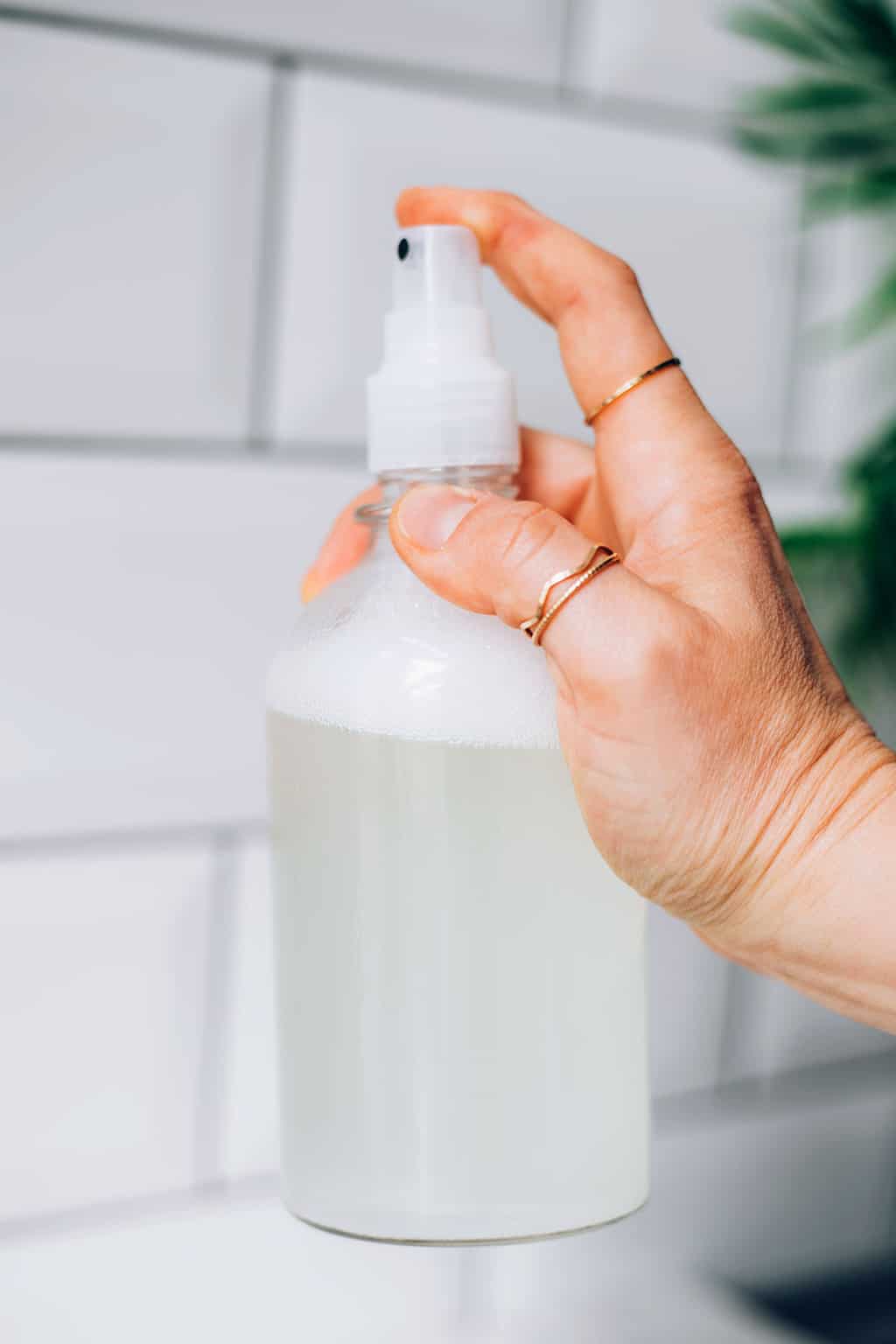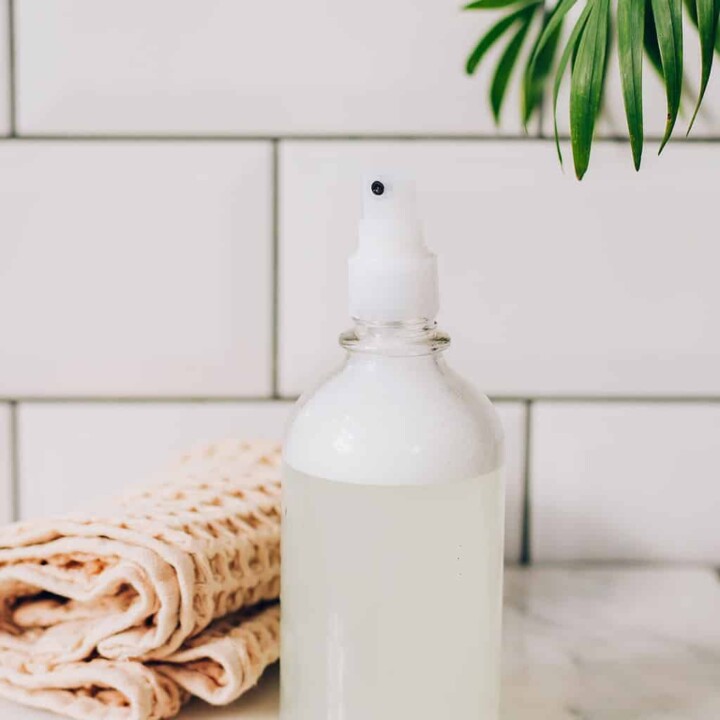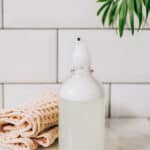 Print
DIY Daily Shower Spray Cleaner
A daily spritz of this homemade shower spray will keep soap buildup and mildew at bay.
Materials
2

cups

distilled white vinegar

2

teaspoons

liquid dish soap

not castile-based

20

drops tea tree oil
Instructions
Combine vinegar, dish soap, and tea tree oil in a spray bottle.

Keep in the shower or near the shower and give it a spritz once a day after using the shower.
Photos by Ana Stanciu
294