Afraid to open the fridge door, lest the stench of old greens, leftovers and who knows what else permeate the rest of the house? A clean fridge is a happy fridge. But it's also a fridge that keeps food fresher longer and prevents contamination. Sounds good to me! But all too often I find myself cramming in just a few more things, and before I know it, the fridge is so full that I've completely forgotten about the leftovers and something smells 'off.'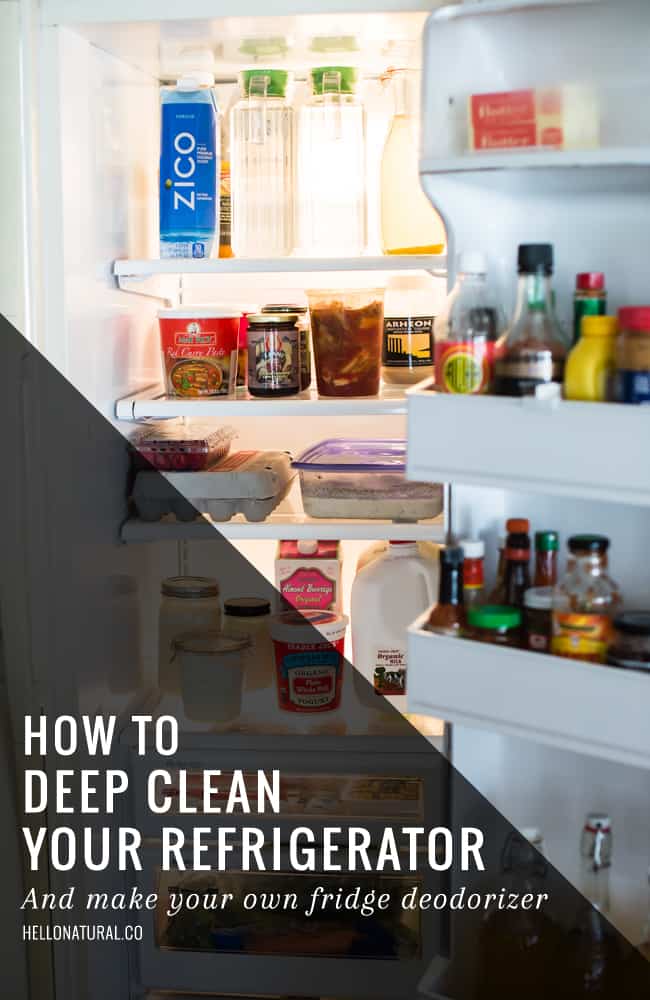 DIY Disinfecting Fridge Cleaner
Fridges can get sticky, greasy, and yes, sometimes stinky, from all of the things we store in them. I prefer to use cleaners that will disinfect, deodorize and still be safe for food. You definitely don't want to be using toxic cleaners where you store your food!
Whip this cleaner up, and then follow the directions below for doing a thorough clean and deodorizing.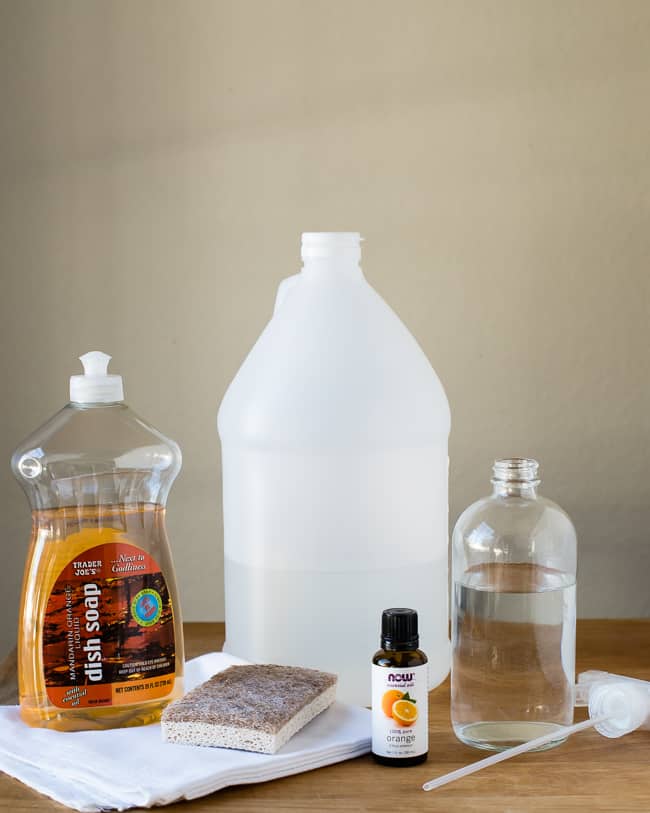 How to Deep Clean Your Refrigerator

For tough sticky areas, saturate a cloth with the cleaning solution (see above) and squeeze a little of the excess from it, then let it sit on the area for a few minutes to loosen the stain. It should wipe right away.Hand-wash the drawers and any removable shelves with warm, soapy water. Dry well before putting back into the fridge.
If you're cleaning up spills from raw meat or poultry, wipe up the spill, then wash the area with hot water and disinfect with a spritz of hydrogen peroxide or full-strength white vinegar. Let stand for 5 minutes, then wipe dry.
For the exterior, the same solution can be used as for the inside. Remove the cover on the bottom of the fridge and clean well.
Cotton swabs and toothpicks are great for small areas that are difficult to wipe clean, like the seals around the door, or the handles.
DIY Fridge Deodorizer
After you've cleaned out the fridge, removed any stinky culprits (check the crisper!) and cleaned/disinfected thoroughly, it's time to make a super-easy fridge deodorizer to prevent future issues.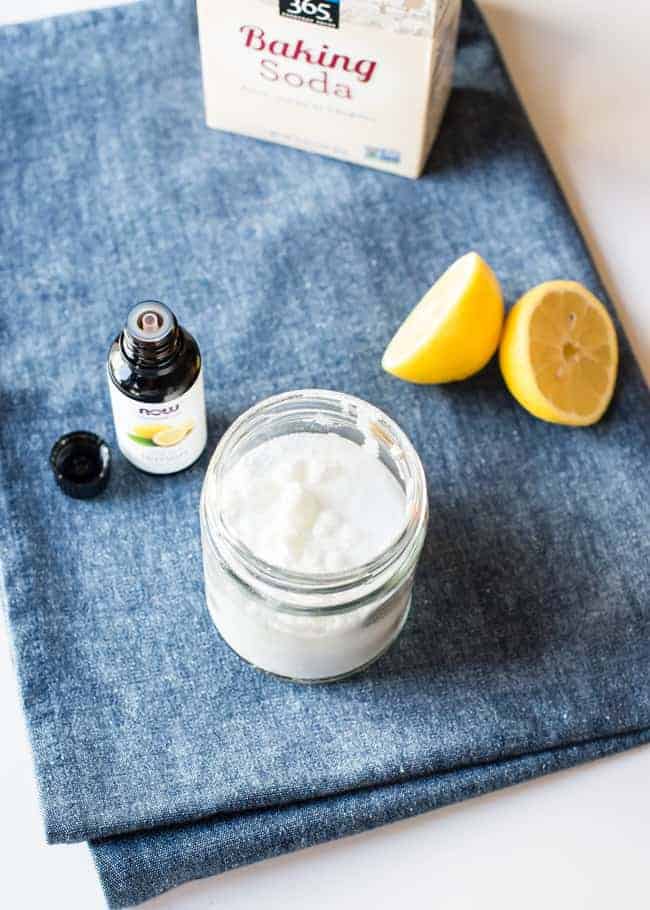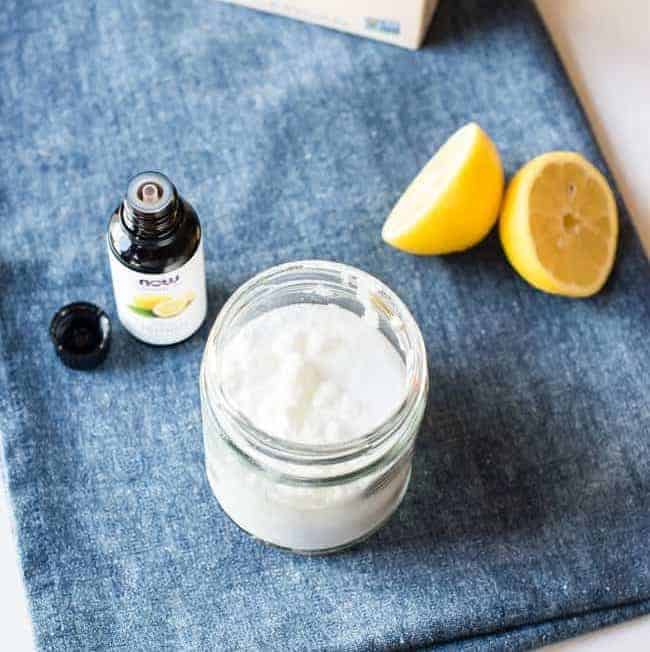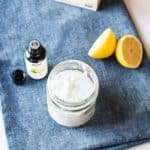 Print Recipe
DIY All-Natural Fridge Deodorizer
Keep your fridge smelling fresh and clean with this all-natural, super-easy DIY method.
Instructions
Place baking soda in jar (if using), and stir in the essential oils.

Place open jar or box in back of fridge to absorb odors and make fridge smell fresh and clean.

To give it a burst of freshness, periodically stir the baking soda to release the scent from the essential oils.

Add more if the scent starts to dissipate. Replace with fresh baking soda and essential oils every 3-4 months.
P.S. You can save more time and money by knowing where to store things in the fridge and how to make veggies last longer!
228