When we think of "bleach," we normally think of chlorine bleach, but there are actually other kinds of bleach with different chemical makeups. I prefer to use alternative bleaches instead of chlorine bleach.
The reasons vary, from the alternatives being a little less toxic, to I'm tired of accidentally splashing it on my clothes when I'm cleaning. And then there are the nasty fumes. That's where natural bleach alternatives come in.
Lemon juice and hydrogen peroxide are high on the list of effective natural bleaches. When combined, it amps up the bleaching power so you can effectively tackle those tough stains you usually reserved for chlorine bleach.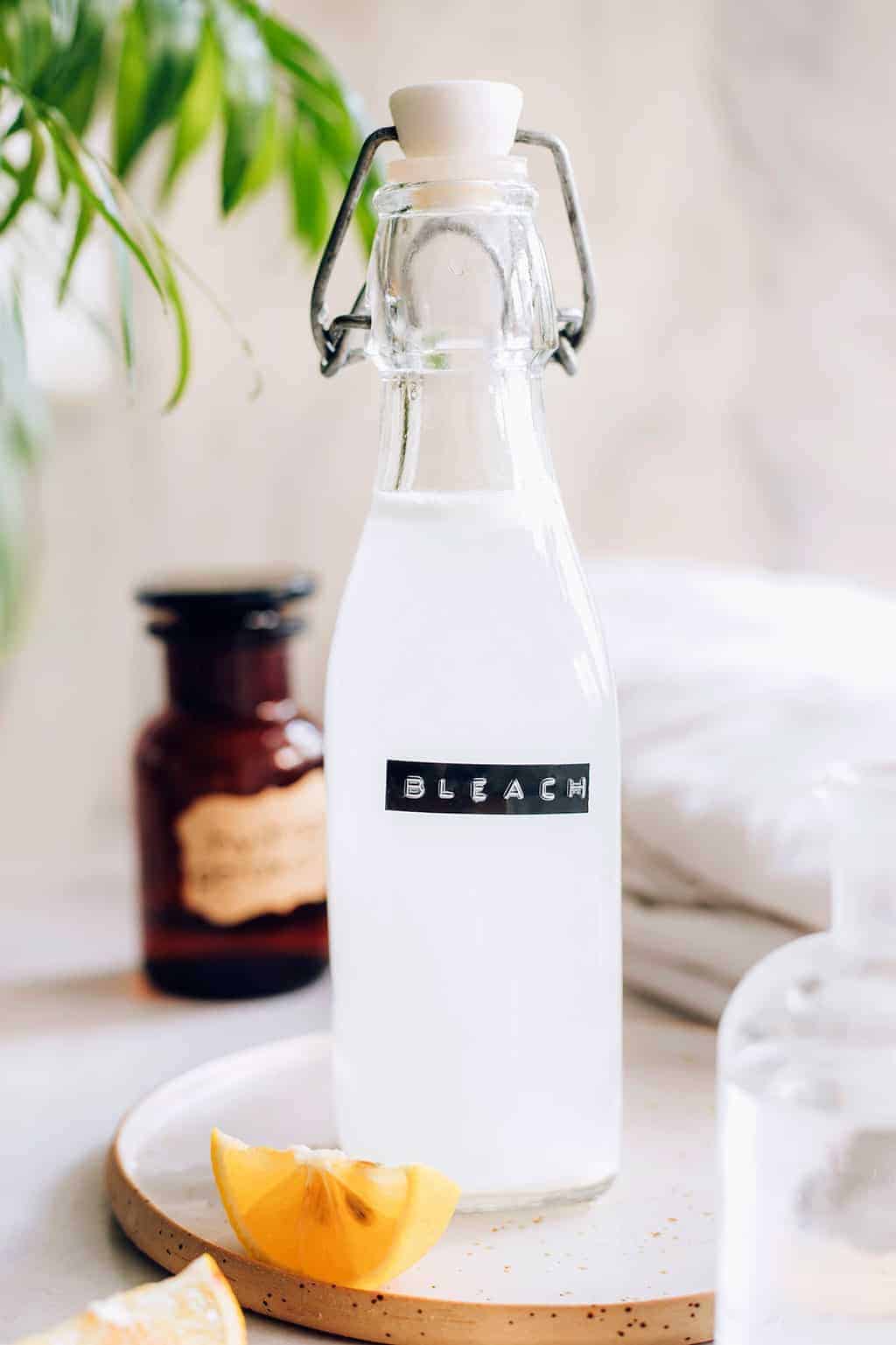 How to Make 3-Ingredient Natural Bleach Alternative
Chlorine is the main ingredient in many types of household bleach. Most of us don't realize this, but chlorine is actually a gas at room temperature that has been pressurized so it stays in liquid form.
However chlorine still gives off fumes that, when inhaled, combine with moisture in the lungs and eyes to make hydrochloric acids. Those acids can then can harm tissue, which is often why it burns whenever you get a big whiff of the stuff. Traditional chlorine-based bleach can also lead to everything from light-headedness to thyroid problems with prolonged exposure.
While commercial bleach companies might tell you otherwise, it's best to avoid chlorine bleach at all costs, even if you only use it sporadically in the laundry room or kitchen. Switching over your laundry products to chlorine-free whiteners, such as this homemade bleach alternative, is an easy way to limit your chlorine exposure and even save a few bucks in the process. It's powerful and effective without the potential health problems.
And in case you're wondering, even if you have little kids who are prone to getting dirty, this homemade bleach is strong enough to keep their clothes clean and get rid of tough stains easily.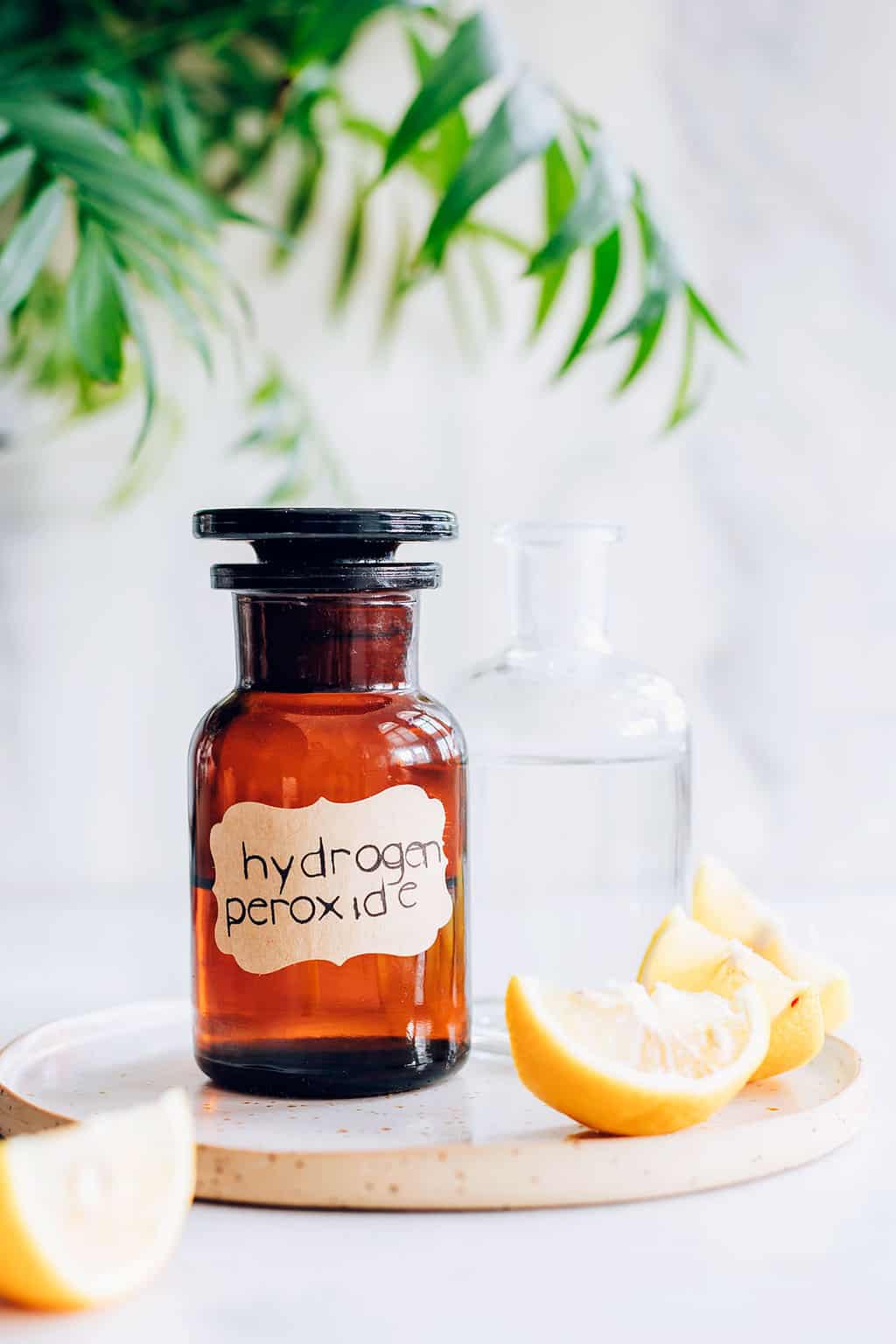 As a bonus, this chlorine-free bleach alternative isn't just limited to the laundry room. You can use it for cleaning and disinfecting pretty much anything, as well.
To use, add 1 cup of this liquid "bleach" to the washer along with laundry detergent for a boost of stain-fighting power. Or pour directly on tough stains and use it as a pre-soak to lighten set-in stains and brighten dingy whites.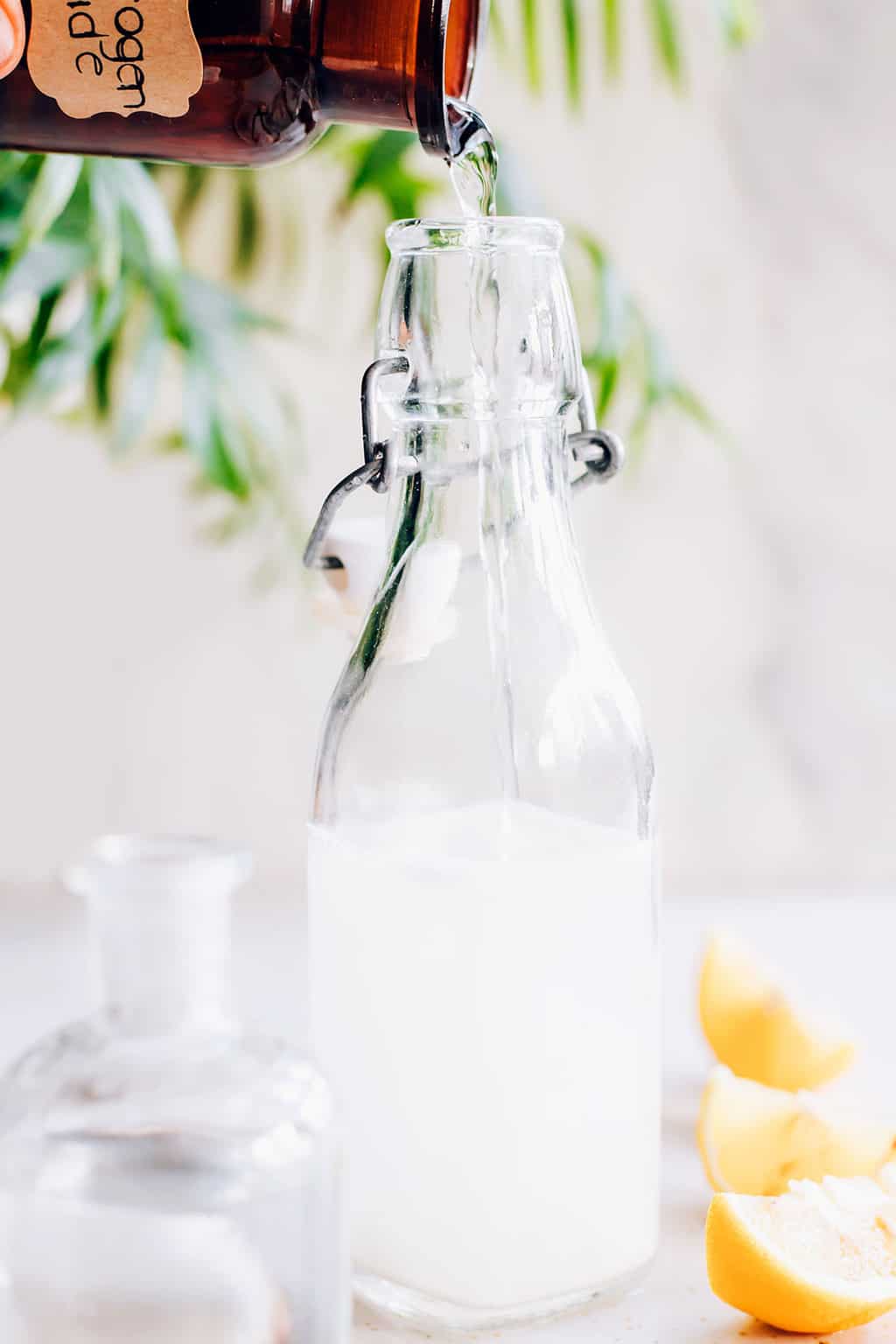 It's also a great all-purpose cleaner for your home. Use it to mop floors and clean soap scum off shower walls, pour a ½ cup in a sink full of dirty dishes, spritz directly on dirty counter tops (it's even safe for most granite counters) and add to homemade window cleaner.
There's nothing this miracle solution can't do, so feel free to use it pretty much anywhere that needs to be cleaned and disinfected.
Oh, and did I mention it smells great?
All of that, and it's SO inexpensive to make!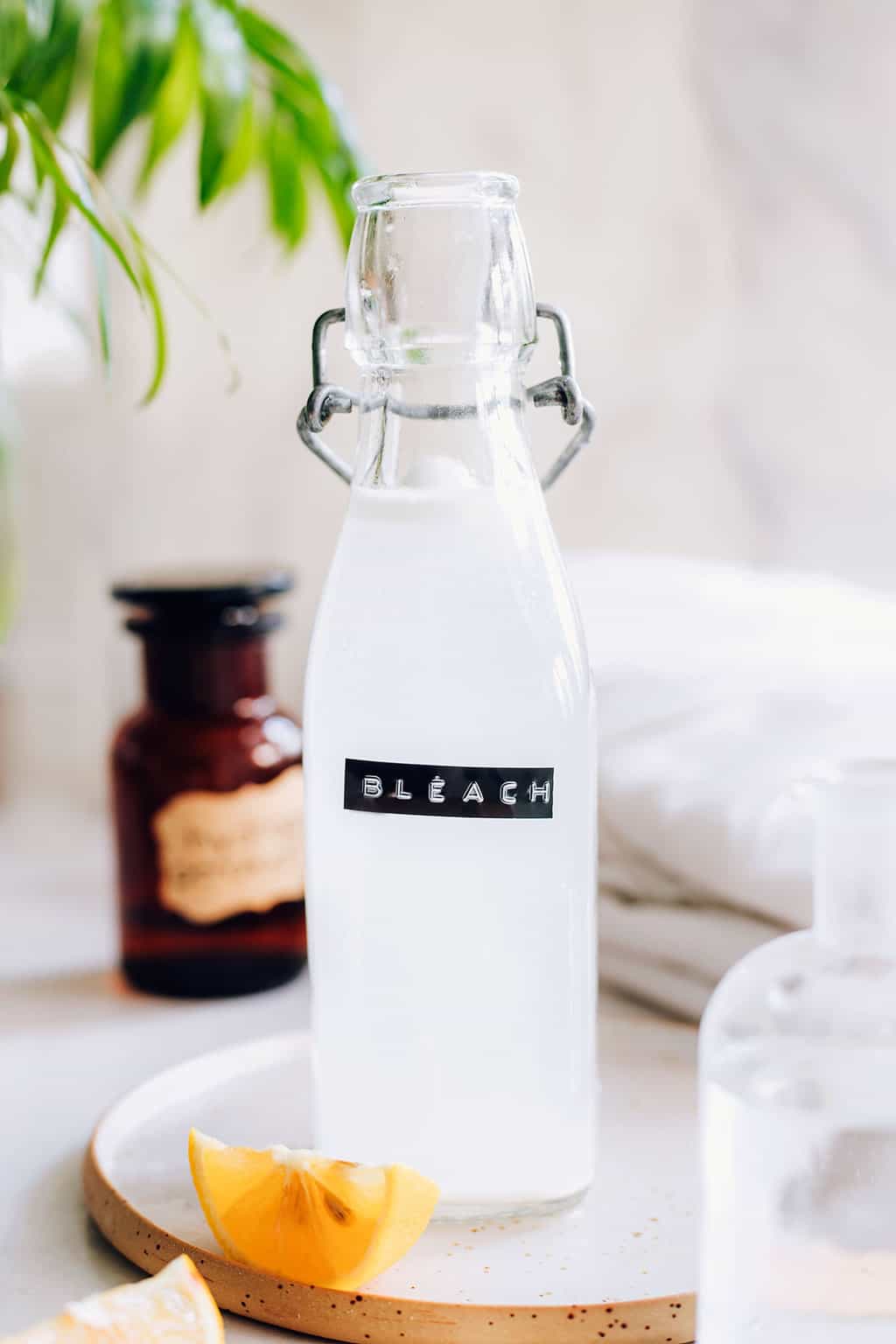 View this post on Instagram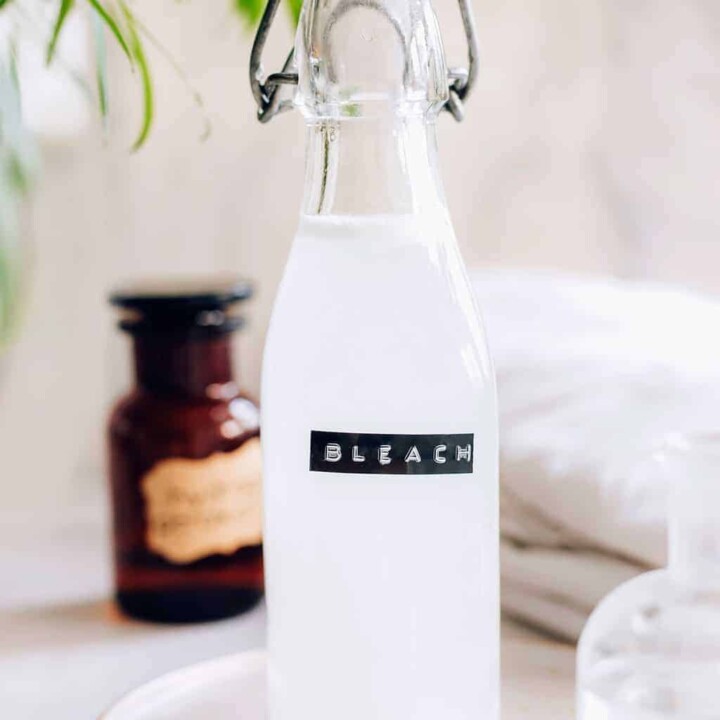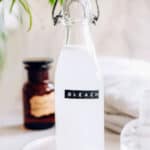 Print
All-Natural Bleach Alternative
Three simple ingredients combine to create a 100% natural bleach alternative that is safe for cleaning and laundry
Equipment
Gallon-size bottle or plastic jug
Instructions
Combine the ingredients in a gallon-size bottle.

Use to disinfect, whiten laundry, and clean.
Notes
Because it contains water and lemon juice, this should be used pretty quickly. Store in the refrigerator and use within 3-4 weeks. If needed, halve the recipe to make a smaller batch.
Photos by Ana-Maria Stanciu
330