Something about spring makes me want to decorate tote bags. Need a new bag for summer camp? A bag for a birthday party? A bag for the beach? You see where I'm going....
And sometimes you think, what else is there to do with a tote bag than pencil polka dots? Well, friends, here are 26 stylin' ideas to jazz up your $1.99 Hobby Lobby tote bag (seriously, their cheapest one is my favorite).
26 DIY Tote Bag Ideas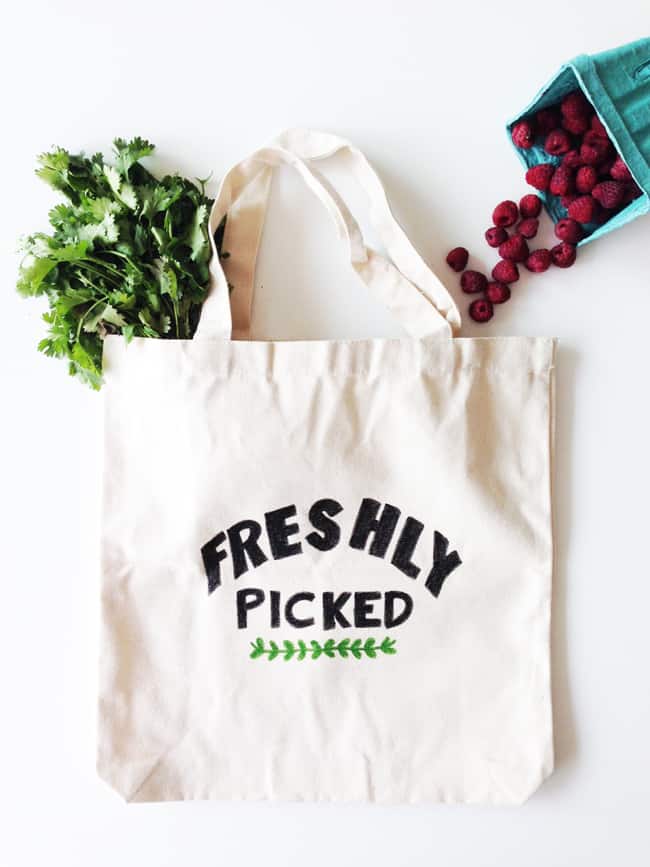 You can tackle this super easy DIY painted farmer's market tote in no time! If drawing is not your forté , don't fret; there's a free downloadable template available, too.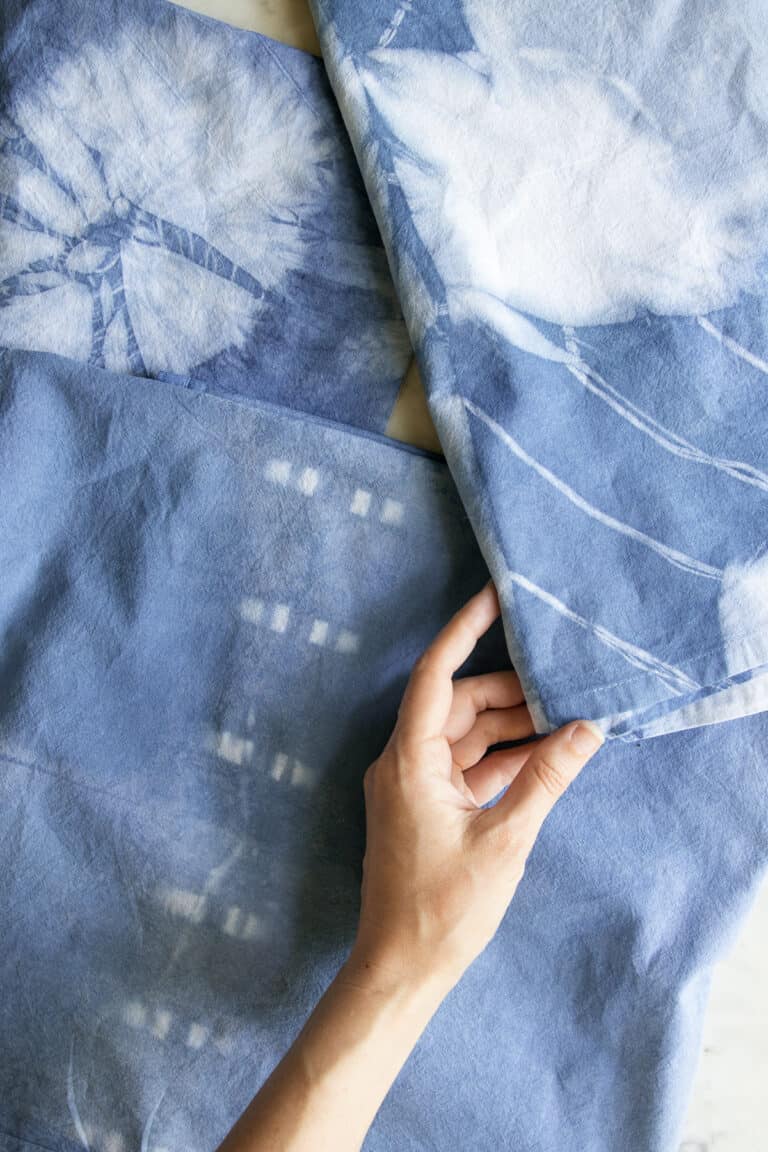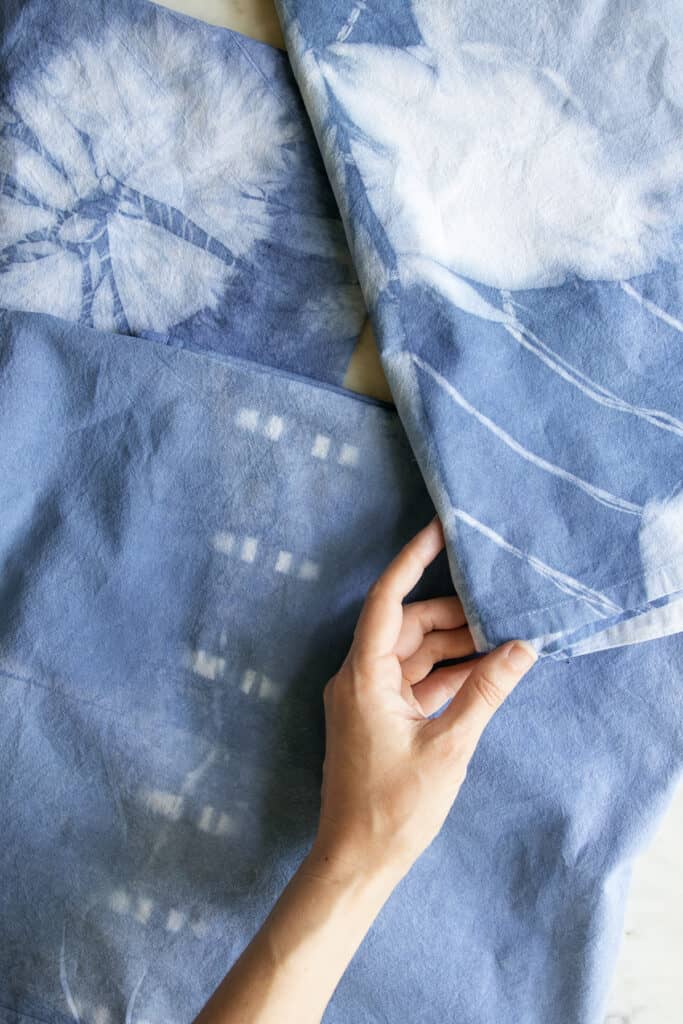 Just like you would on regular fabric, use the Japanese shibori technique to give new life to a tote bag - even if it's one that has a couple of stains on it.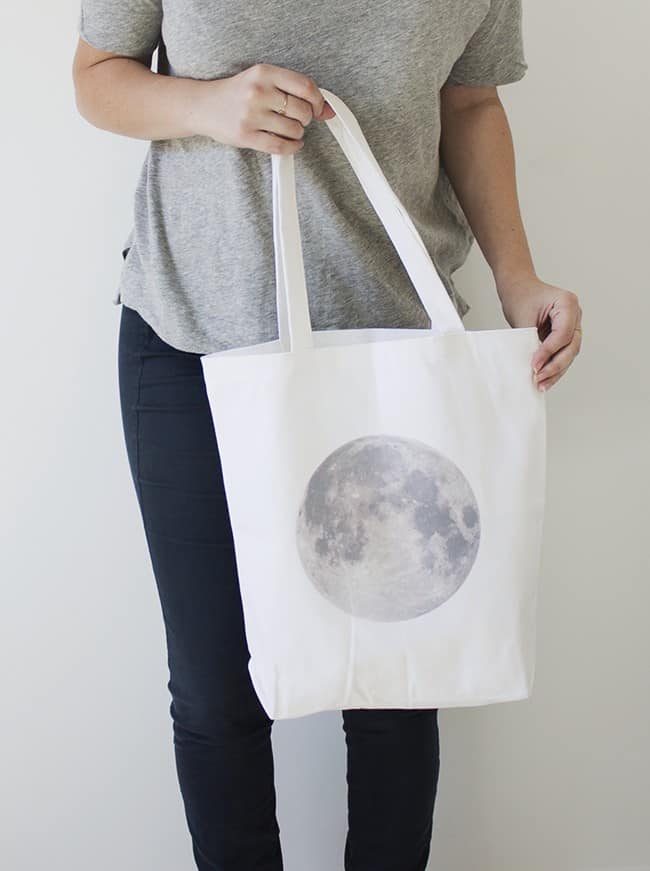 Use the pretty moon printable to print on a plain tote bag and voila! You've got yourself a celestial bag.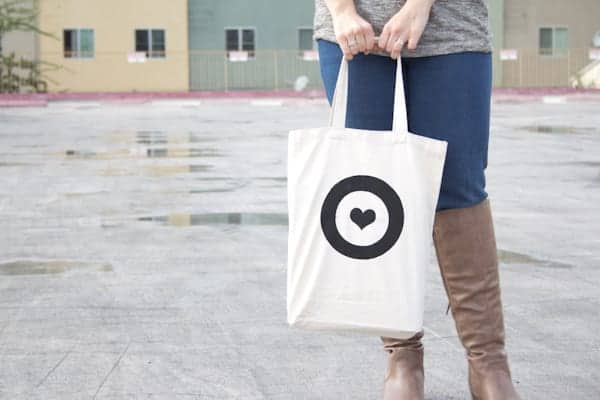 Painting the Lovely Indeed logo on a tote bag is not just for die hard fans of the blog, but also for anyone who likes to add a little sweetness to their everyday attire.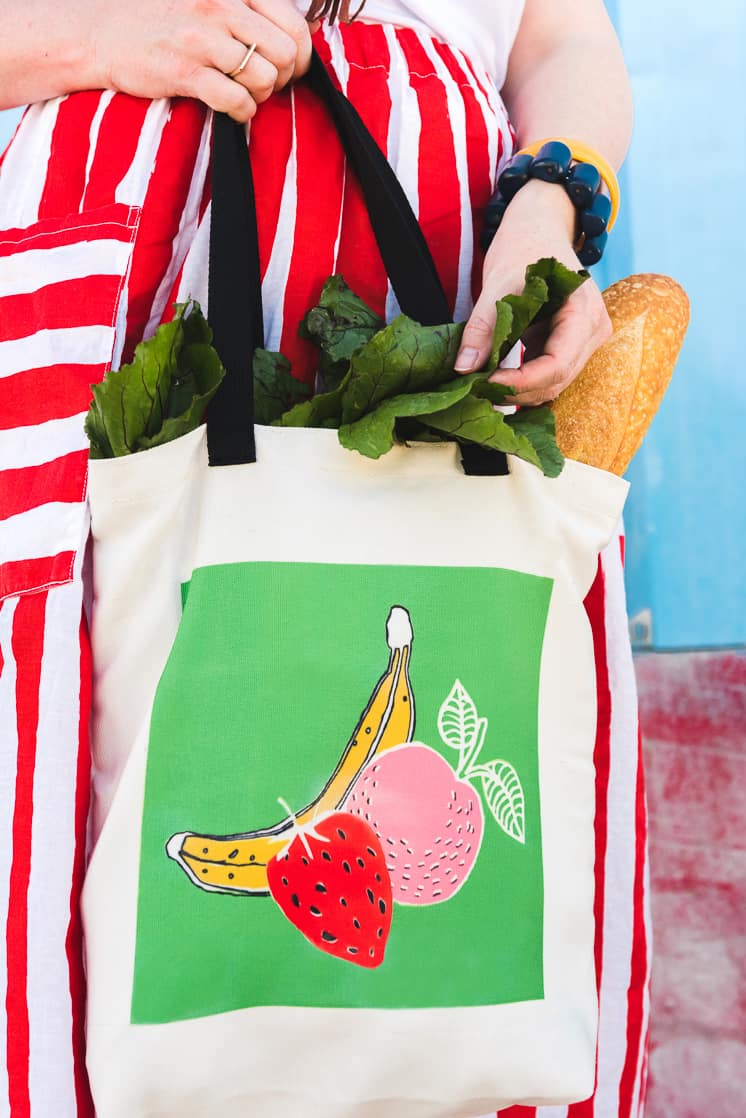 These pretty fruits are just what you need to make your next market haul more fun!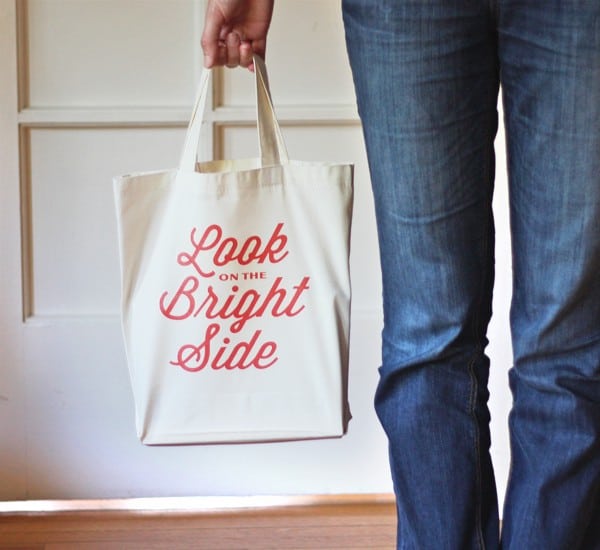 A positive message on a tote bag is always on point! This stylish typography looks beautiful in red and it can be downloaded and ironed on.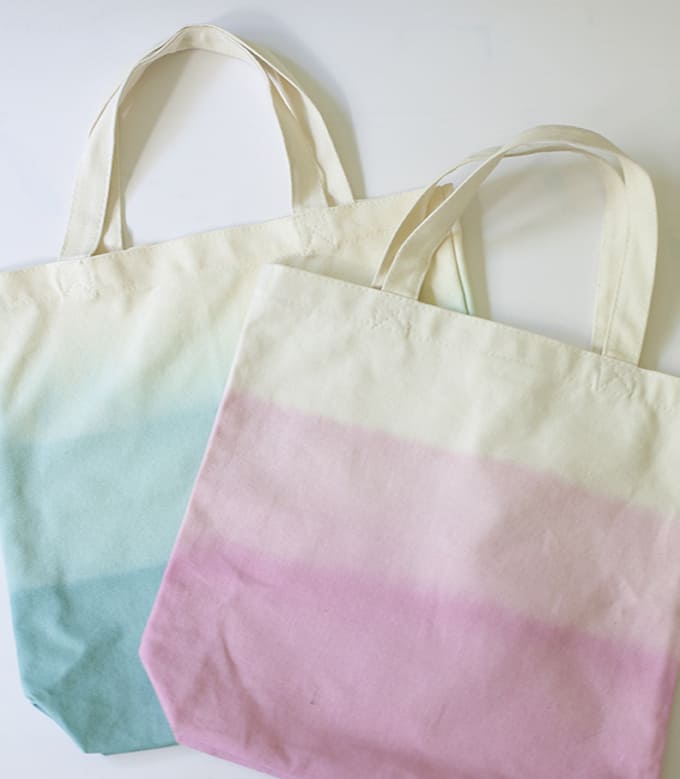 Dip dyeing never gets old! With some textile paint and a canvas tote, you can make all your pastel dreams come true.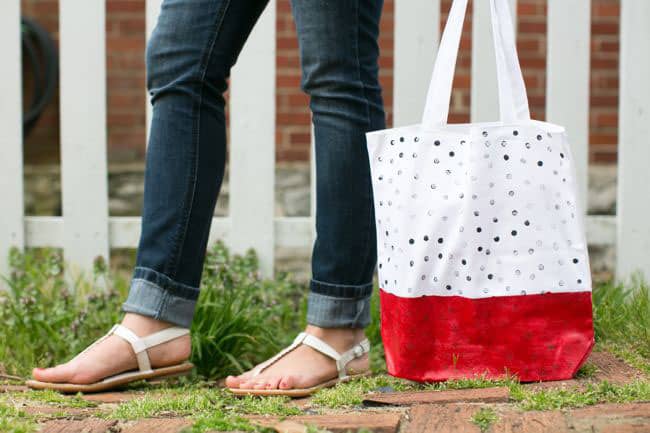 The bottom of this tote bag is painted red for a cool color block look, while the fun dots are added with the eraser of a pencil. So easy!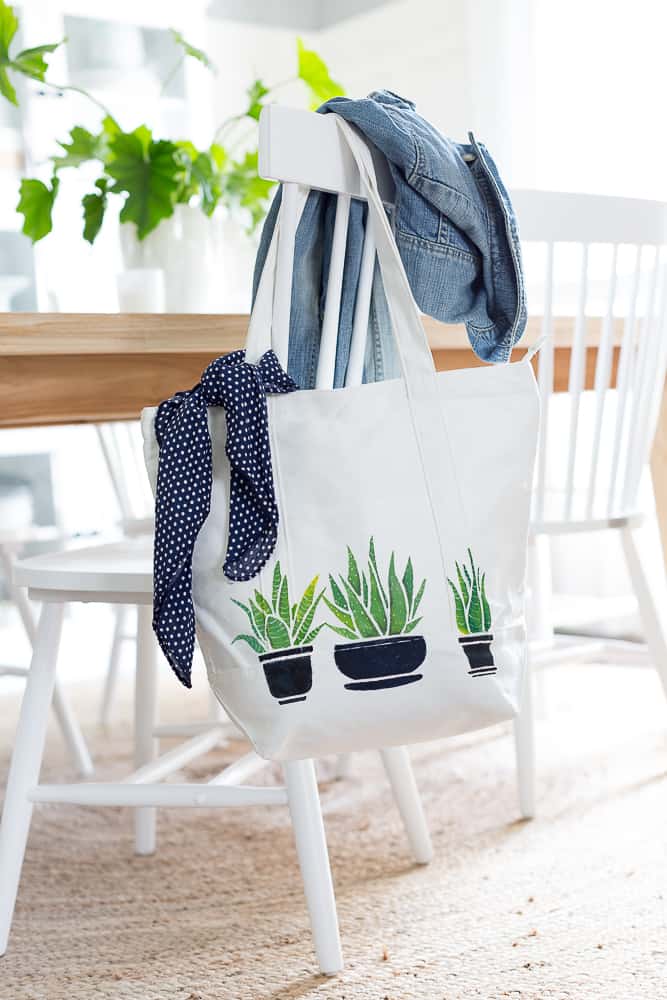 The best tote bag for plant ladies to bring home their newest buys! While the design uses a stencil, it's painted on top for a more natural effect.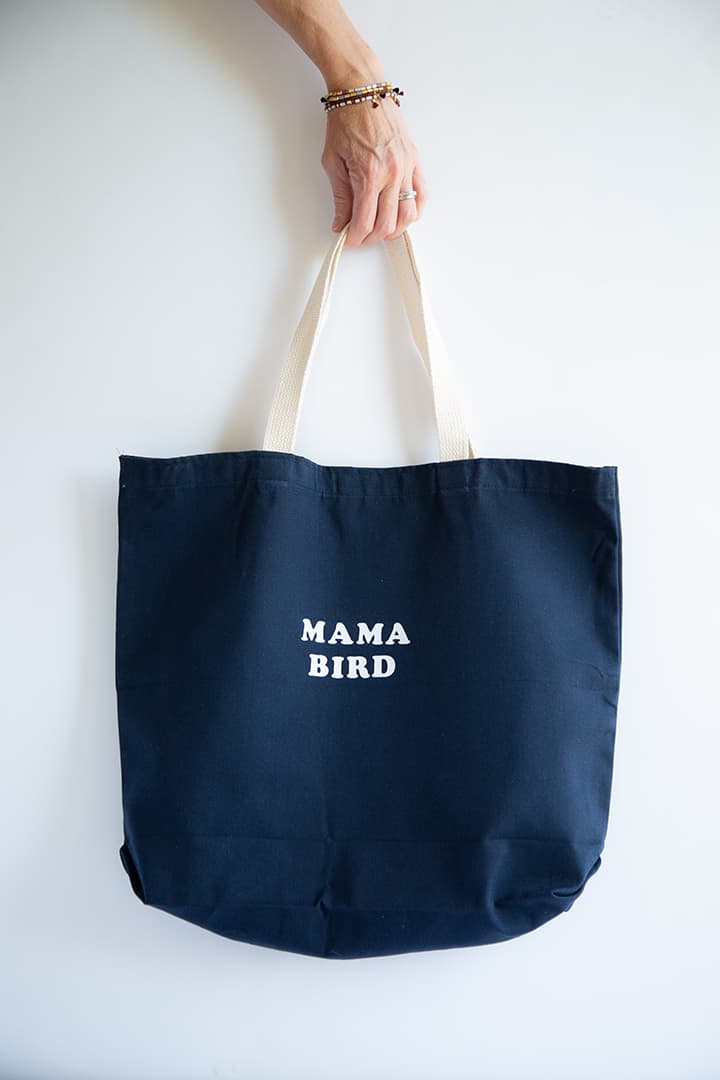 We love this iron-on design for Mother's Day and beyond! It's simple and sweet and all the mamas in your life will be happy to have one.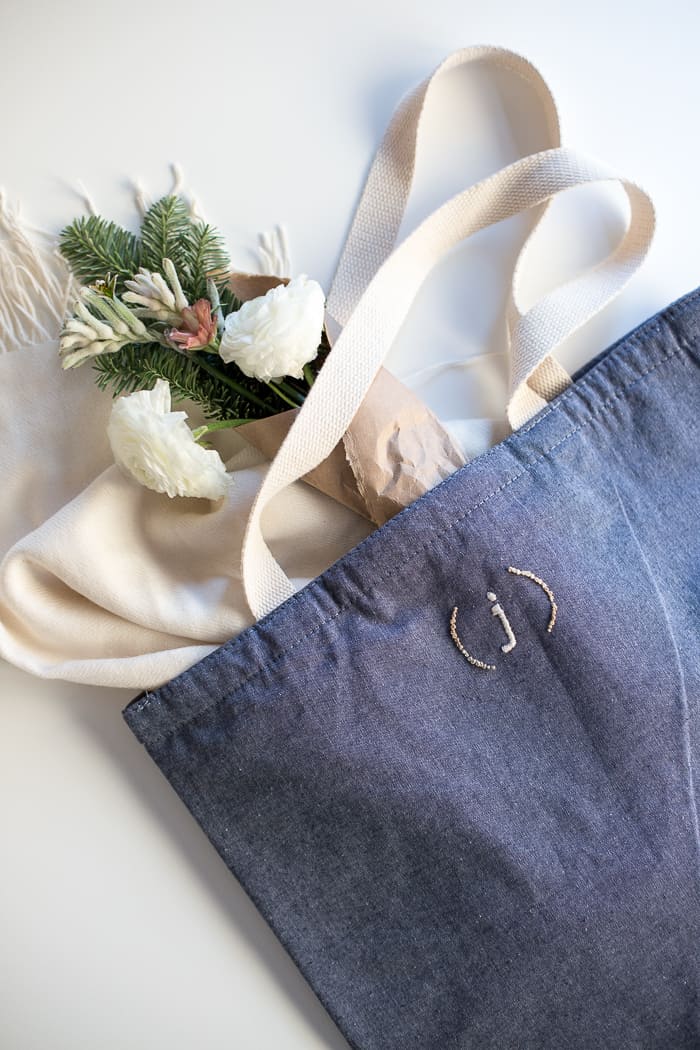 Transform a humble cotton bag into your new favorite tote with a fresh and modern hand-stitched monogram!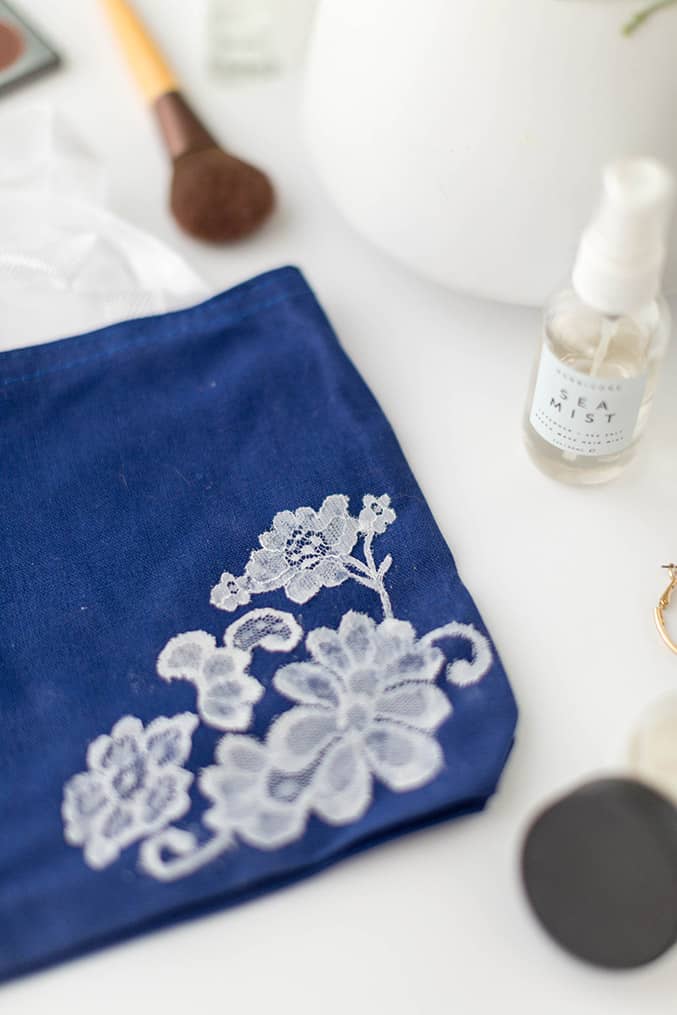 This bag might look detailed and delicate, but when it comes right down to it, you can easily knock this craft out in an afternoon and start using the tote right away.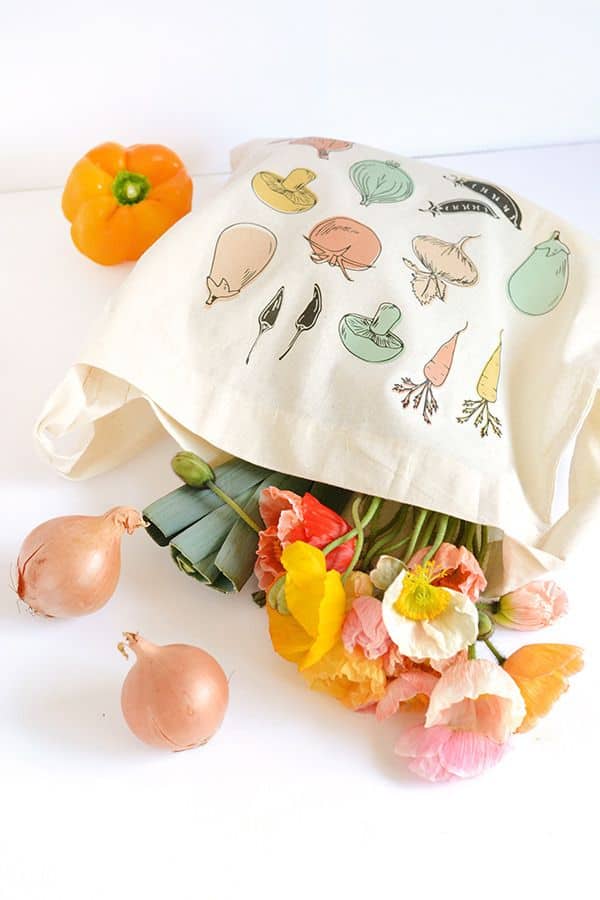 Print out these veggie stickers on iron on paper and use them on your market tote bag!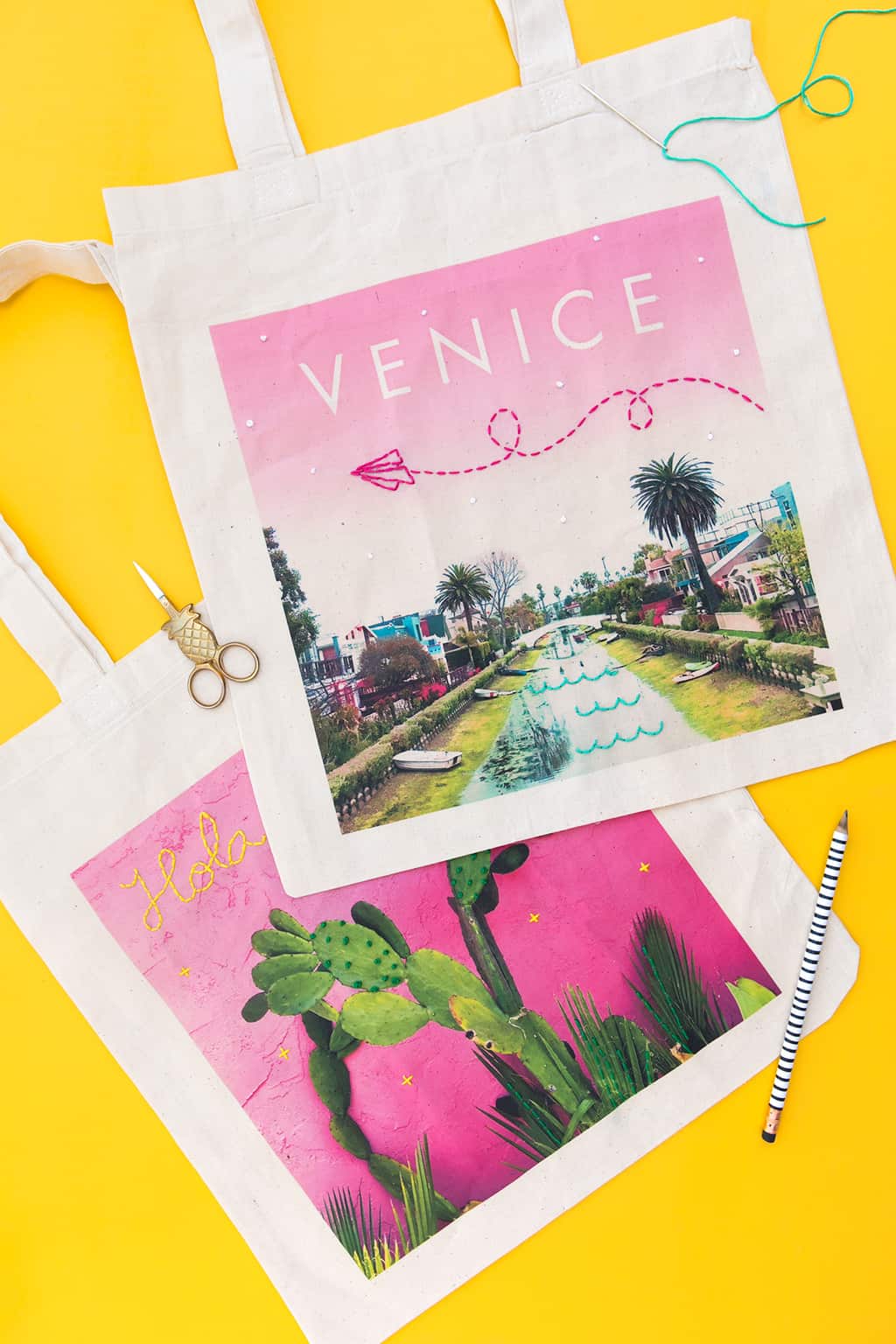 Printing a photo on a tote bag will look even more personal if you had some hand embroidery!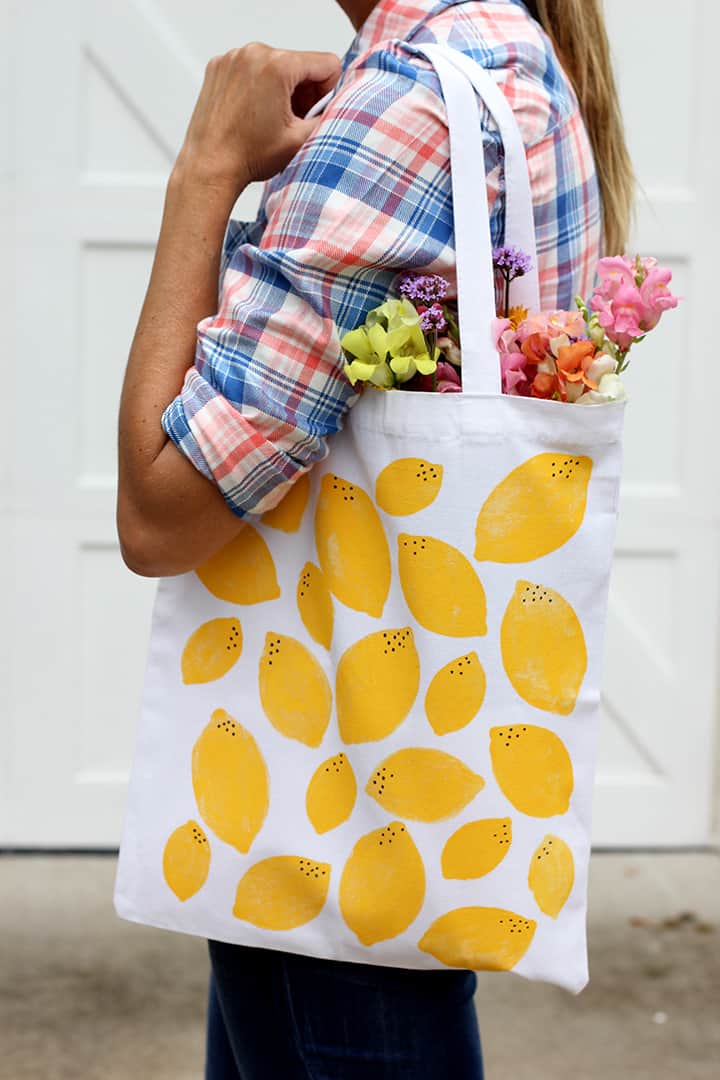 You can carry all the lemons life gives you with this fun stamped bag! The stamp is made from foam sheet and you only need yellow paint to make... lemonade.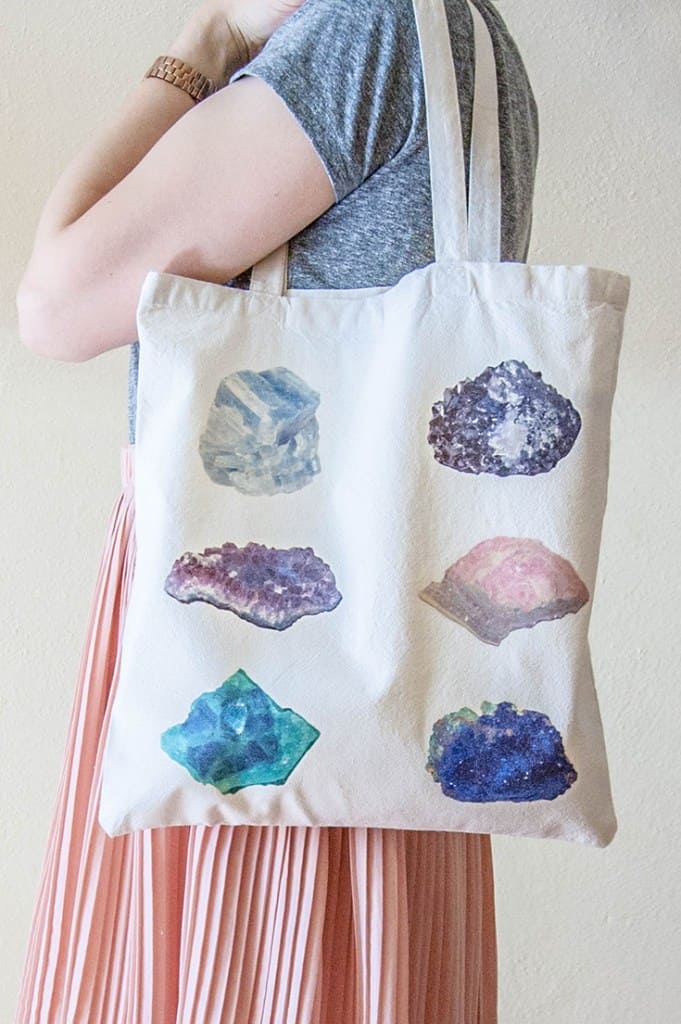 If you're a crystal enthusiast like us, you'll love the look of this mineral chart tote bag! It comes with free printables and the design is then transferred with the aid of iron on paper.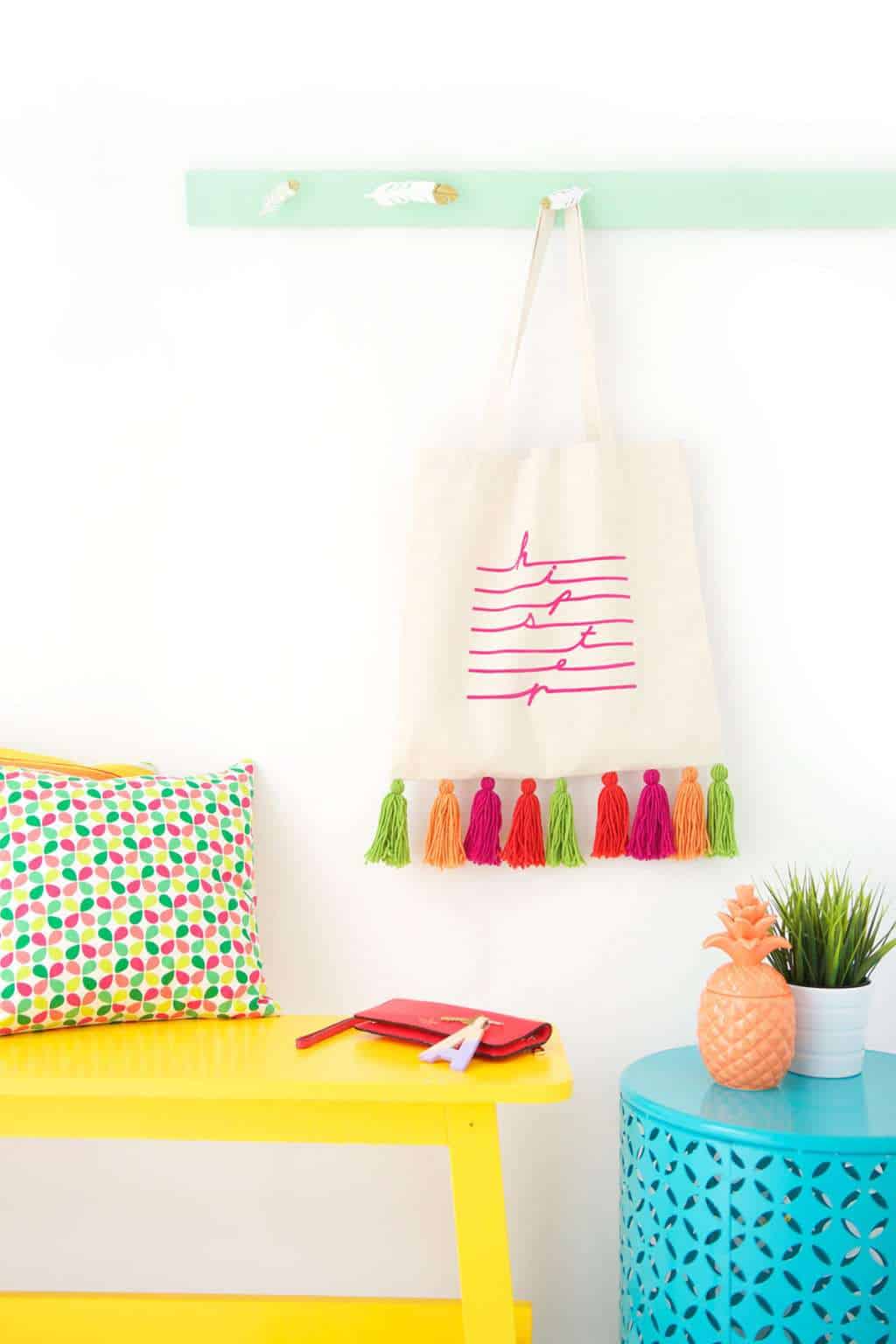 Tassels make everything look cuter - plain tote bags included! Choose a colorful variation or a single color to best complement your taste.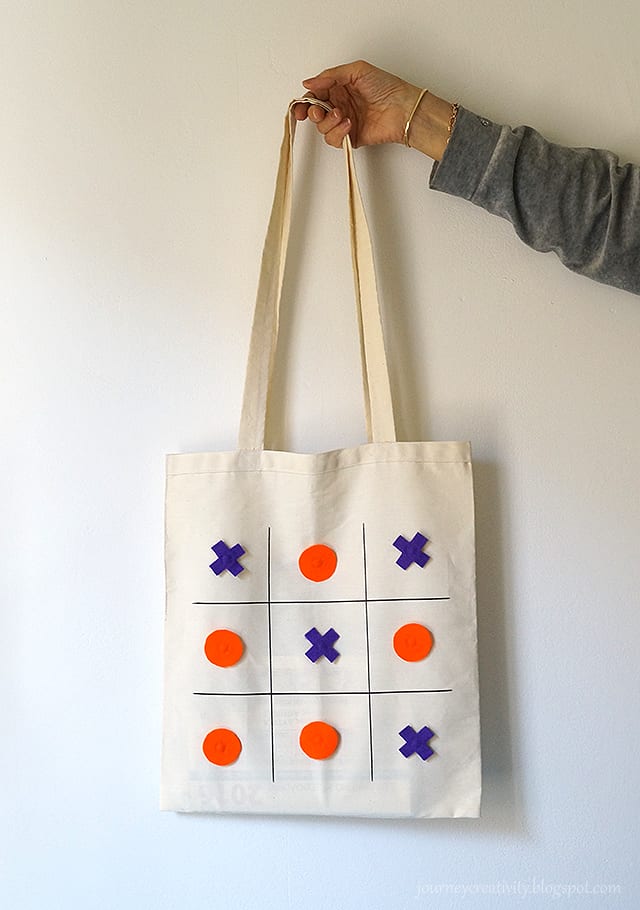 Love tic tac toe? Who doesn't! This easy designed is cut out from felt and attached to the bag with studs, meaning you can totally use it as a game board, too!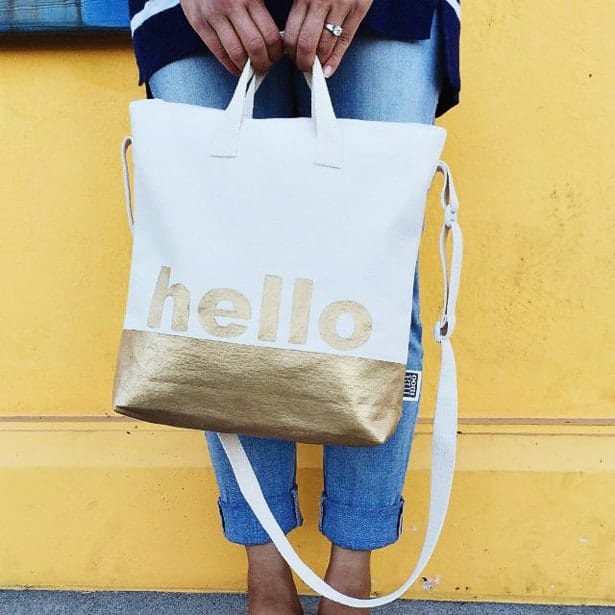 Tote bags look so much fancier when you add gold! This design is just what you need for a quick wardrobe update.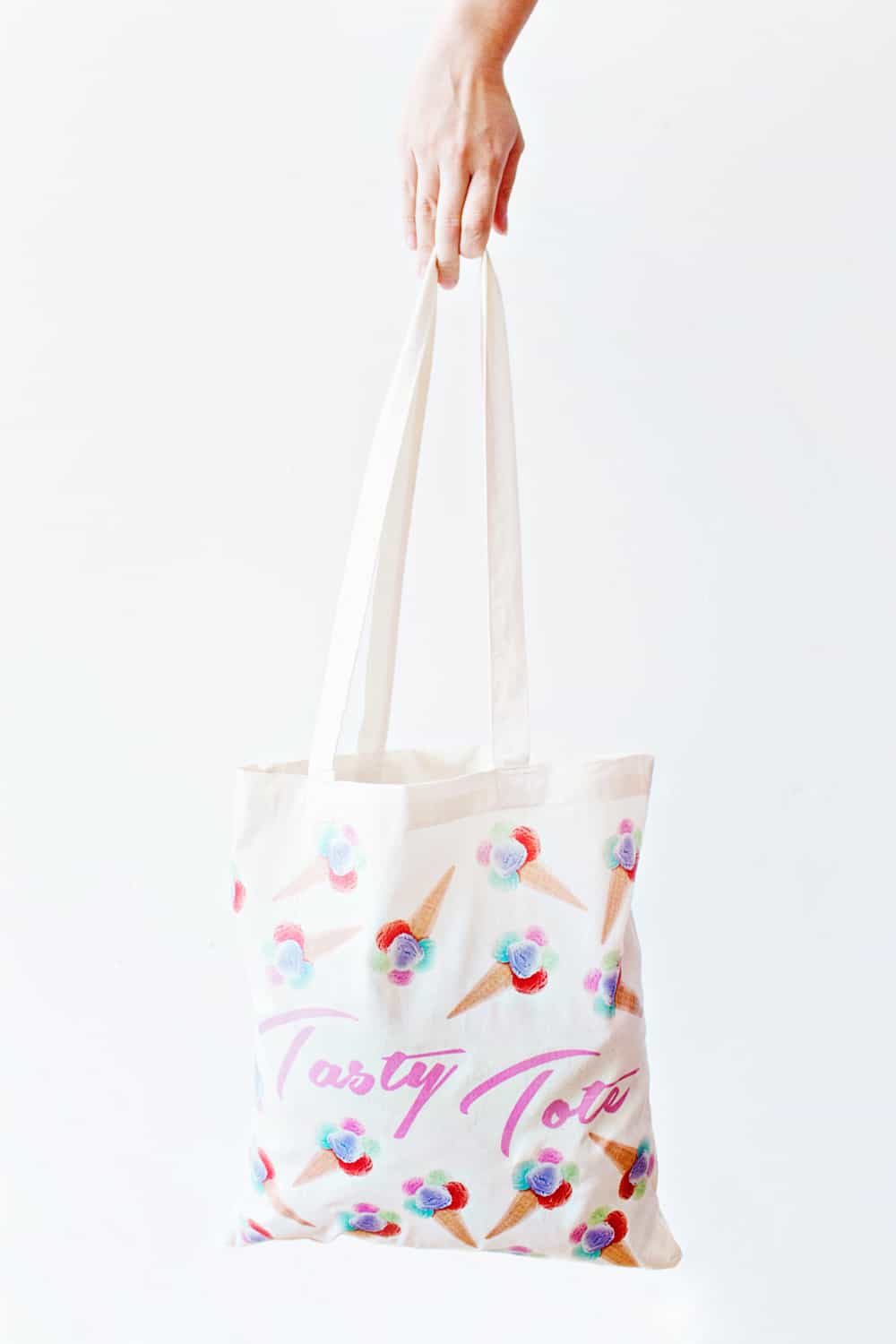 This "tasty tote" is printed with delicious ice cream all over, and it's perfect for carrying all your summer essentials.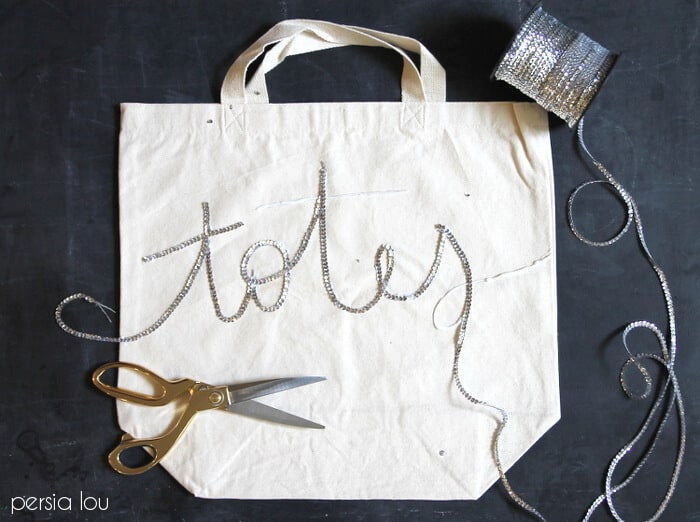 Use sequins by the yard to spell out your name, a favorite slogan or whatever else you may fancy. It will totes look fancy!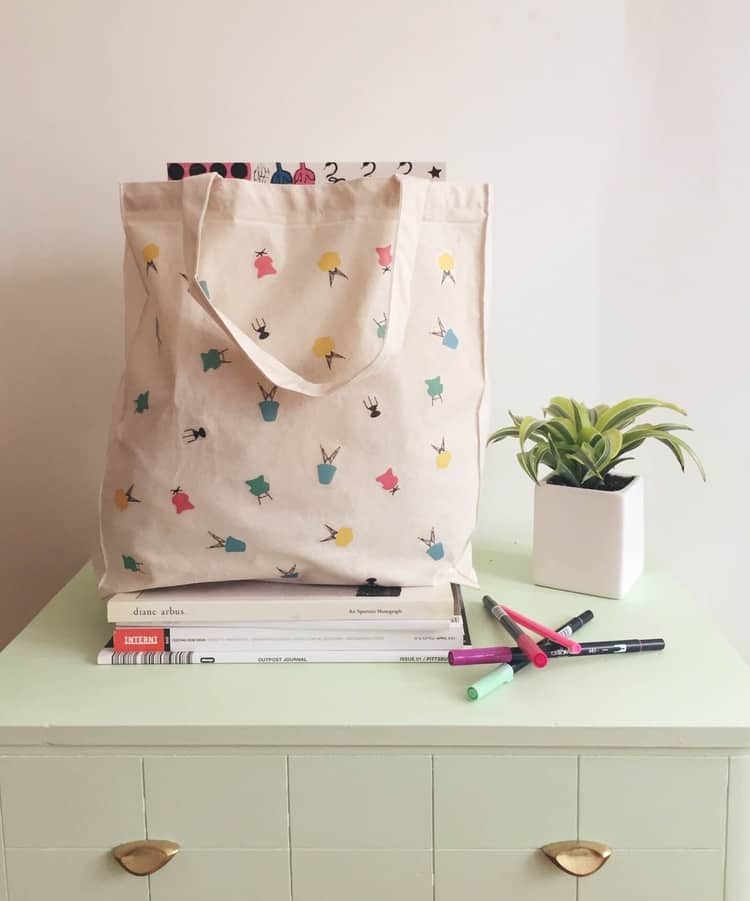 If you're a lover of design, you probably can't resist those midcentury modern chairs! But those can get really expensive - while this tote is a total bargain.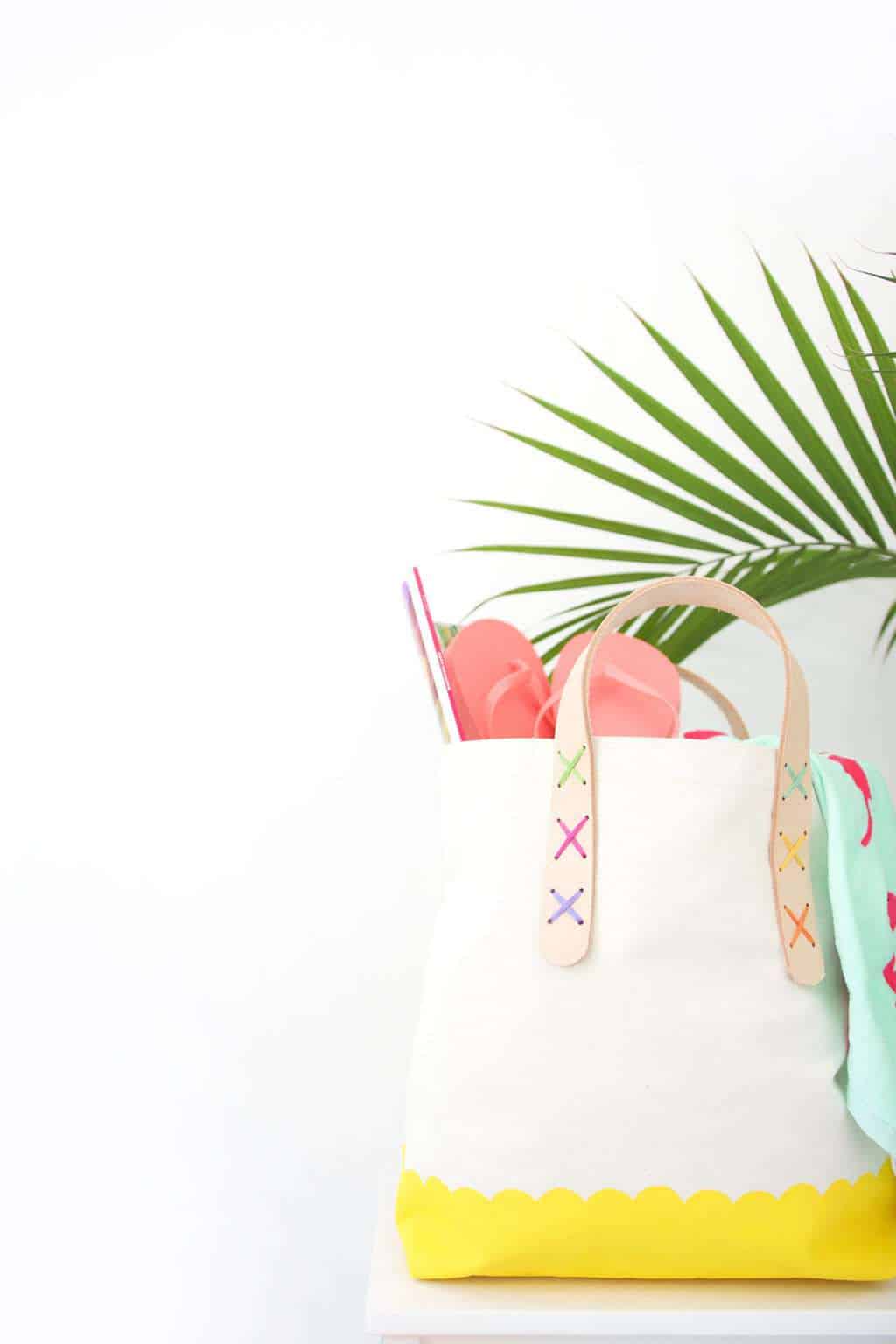 Most of these tutorials show how to update the canvas side of a tote bag, but what if you also updated the handles? Adding leather handles makes regular bags look so much fancier!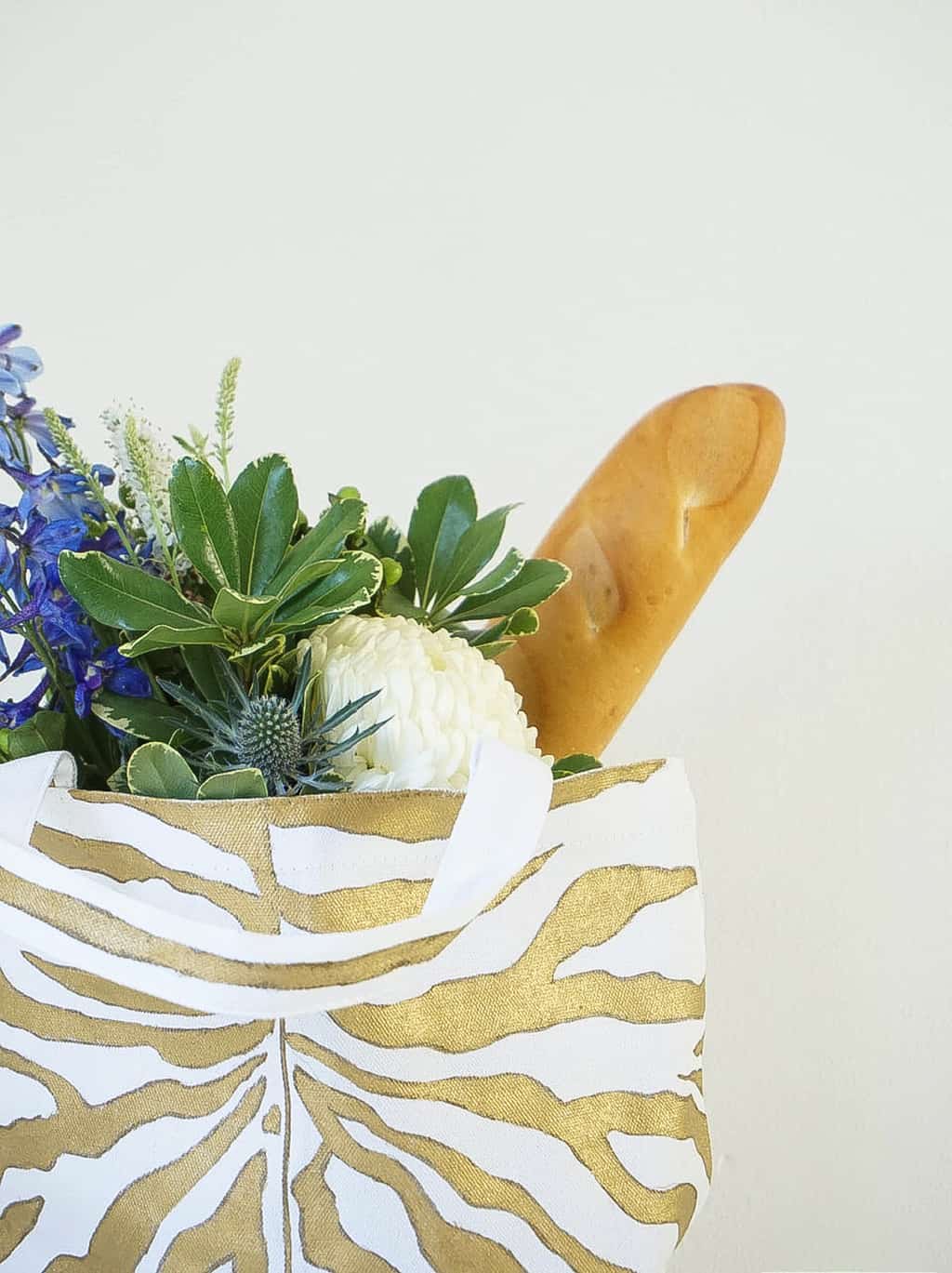 Gold paint and animal print are the stars of this upgraded tote bag. It's intended for the farmer's market but you'll probably want to carry it everywhere!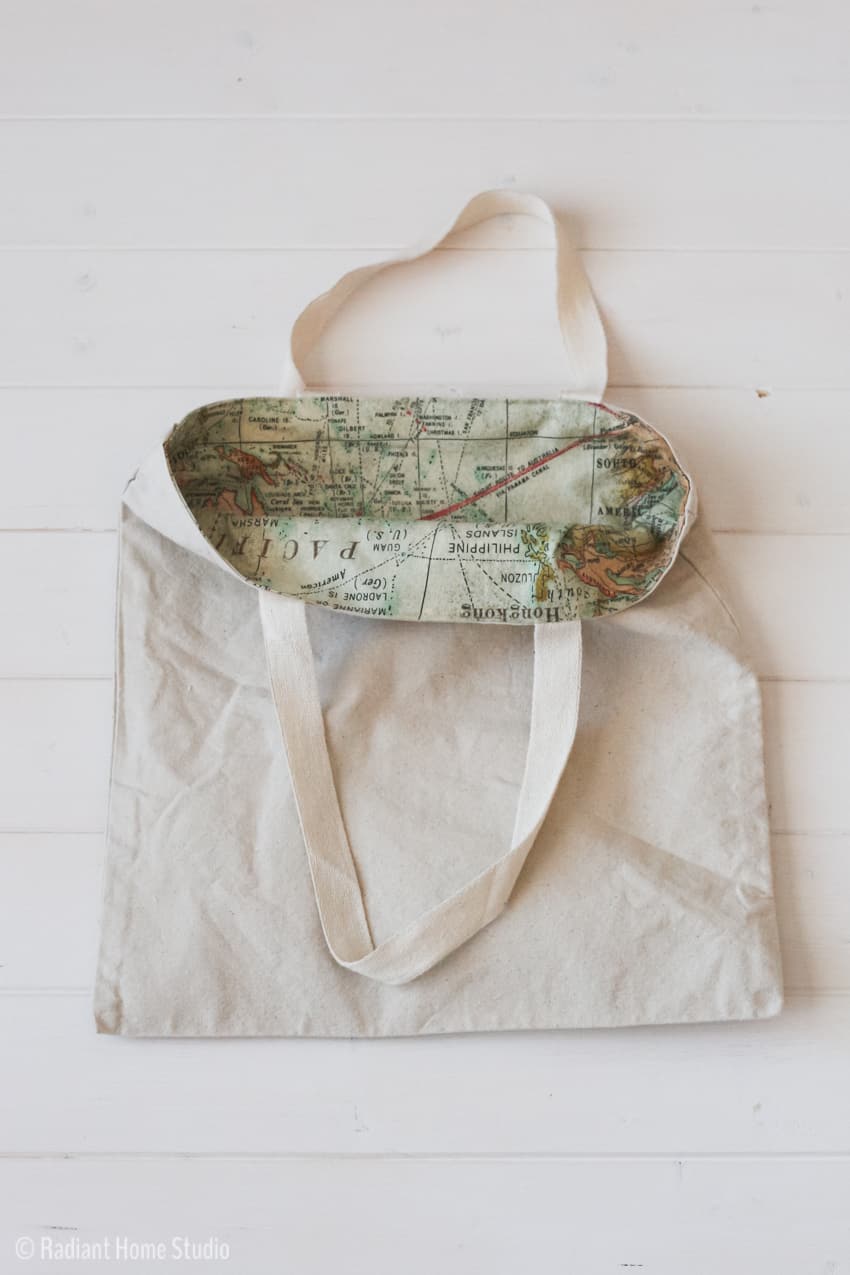 If your tote bag feels a little flimsy, how about you update it with colorful lining? This tutorial shows you two ways to do that.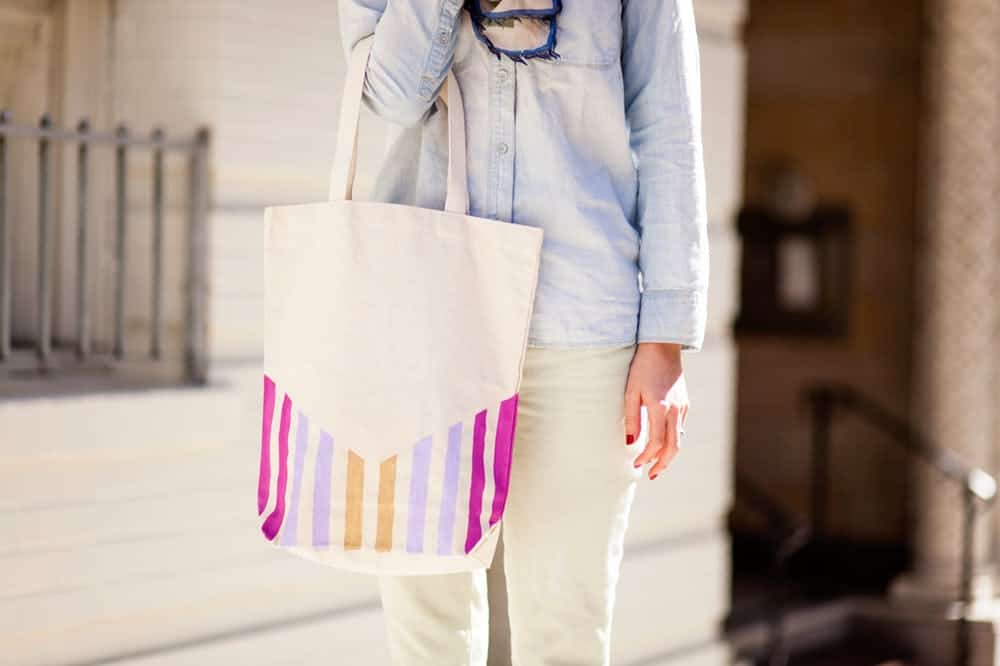 Design your own geometric pattern or choose from the four fun options available in this tutorial. A little paint and masking tape can go a long way!
154