The month of May works like a charm for celebrating Mother's Day! With all the pretty fresh flowers available, our favorite fruits and veggies once again in season, plus weather nice enough to wear our favorite sandals, Mother's Day is the perfect time for some pampering.
Whether you're looking for a homemade gift for mom or for a way to use up some of the petals from that beautiful bouquet you received, this post is for you! Scroll down for 8 totally giftable dried flower DIY projects.
1 / 8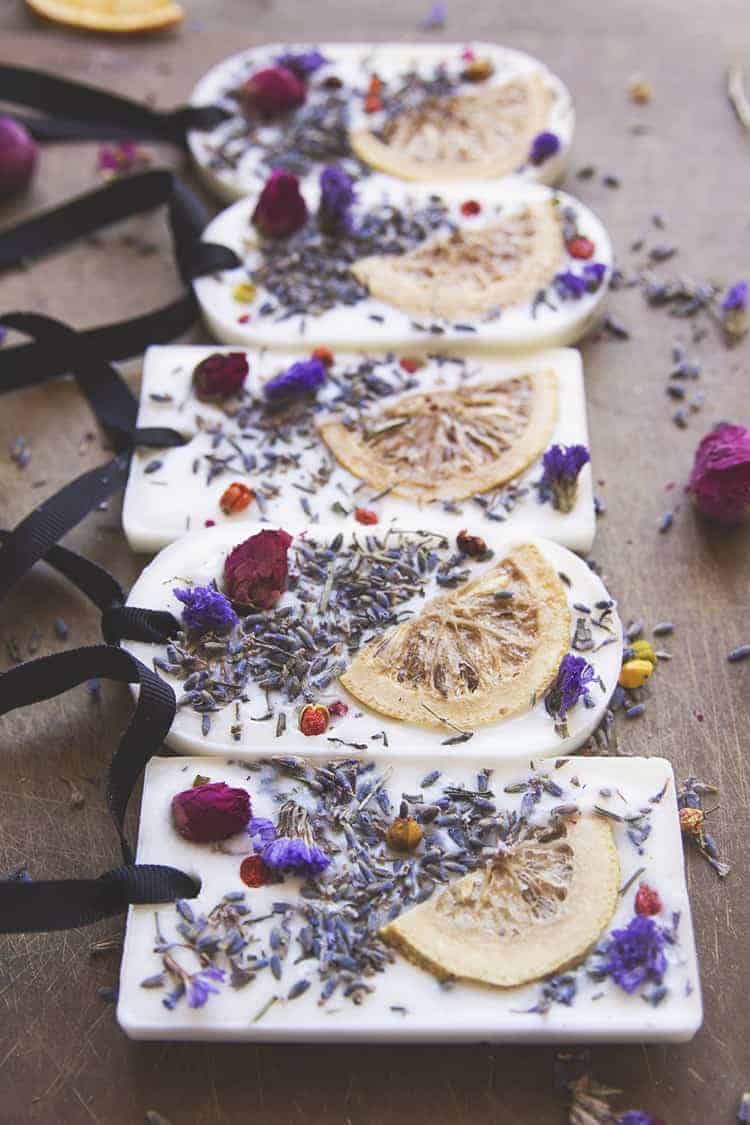 Hang one of these wax sachets anywhere to make the room smell divine! The combination of lavender and lemon essential oils scents them, while dried flower petals make them look the part.
Scented Wax Sachets from Sisoo
27