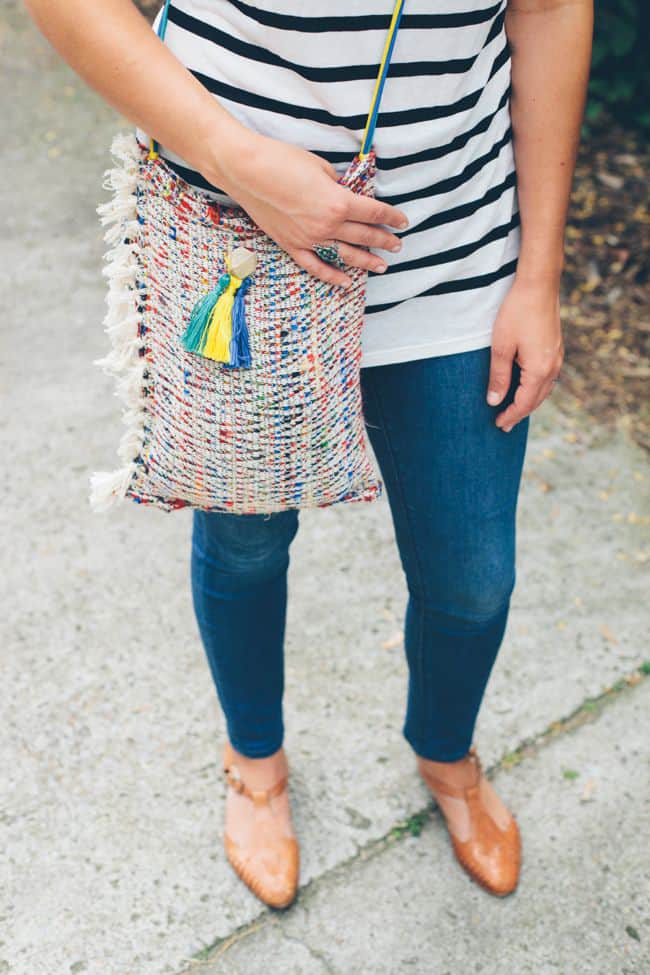 Did you see any pictures from the Coachella music festival? The fashions made my inner hippie so happy. Sometimes I wish I was young (and cool) enough to enjoy a festival like that. Maybe this year I'll make it to Bonnaroo – it's right outside of Nashville!
When I saw this Tory Burch bag, I was smitten. Yes, it's practical for moms – hands free is definitely the way to go – but it's also an easy way to show your bohemian side. So I made my own crossbody bag – from a placemat! And you don't need a sewing machine to make it. Of course.
DIY tote from a placemat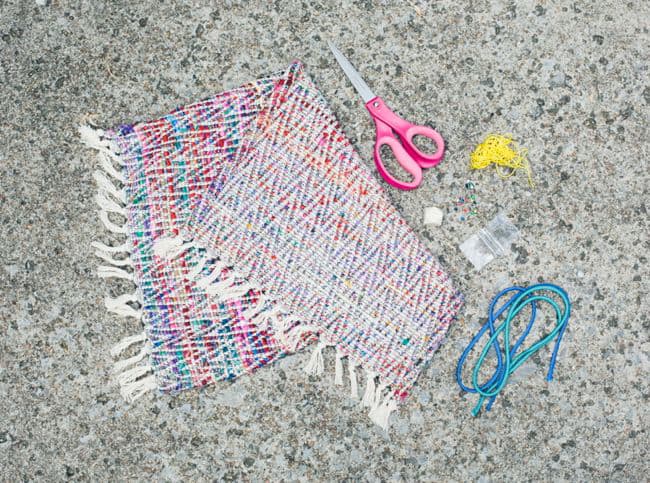 Supplies
Woven placement – you can buy them individually in store
Parachute cord – or you can also use any kind of rope or trim that you have on hand
Embroidery thread and needle
Wooden bead
Scissors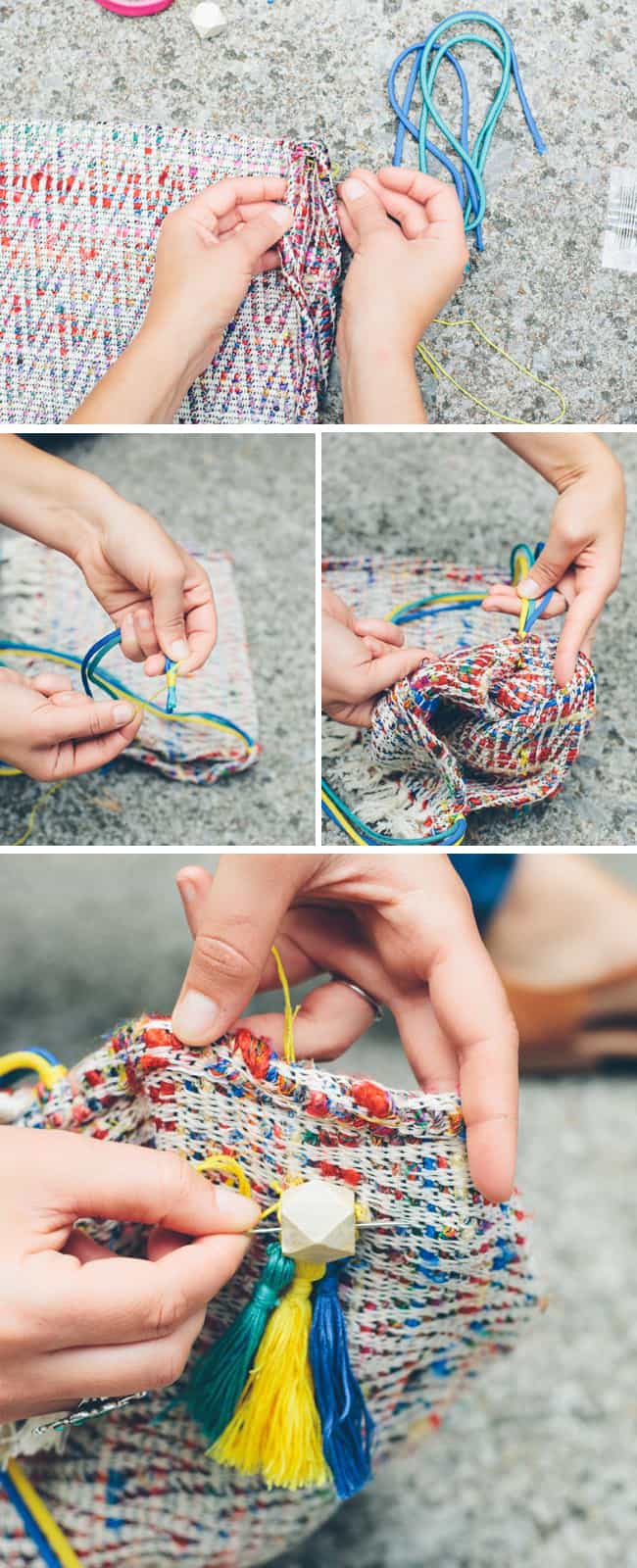 1. Fold the placement in half and stitch the two open sides together with embroidery thread. It turns out you can't really see the thread so use whatever color you like.
2. Measure the length of your straps and cut. If you use multiple strands then wrap them together with embroidery thread before stitching.
3. Stitch the straps in place. Stitch through the straps and also stitch the placement closed around the straps to make it super study.
4. To add some embellishment, add a couple of tassels (here's the how-to). Then attach them to a wooden bead and stitch the bead to the bag.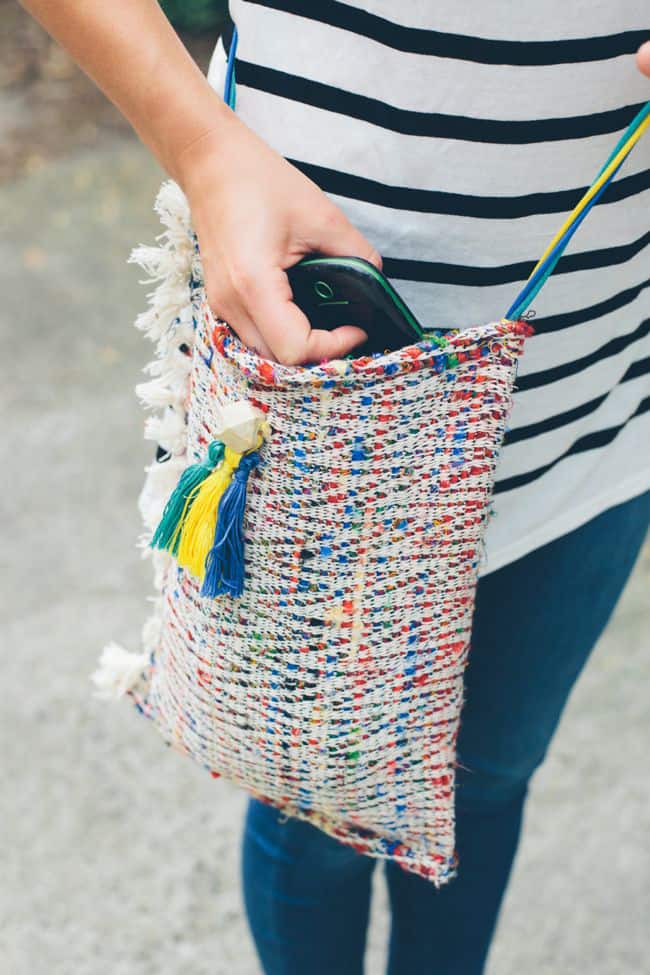 The bag is perfect for heading to a party or the beach. Or, in my world, if you're just going to Chik-fil-a. You can carry the essentials (i.e., phone, keys, diaper) and not lug a huge purse.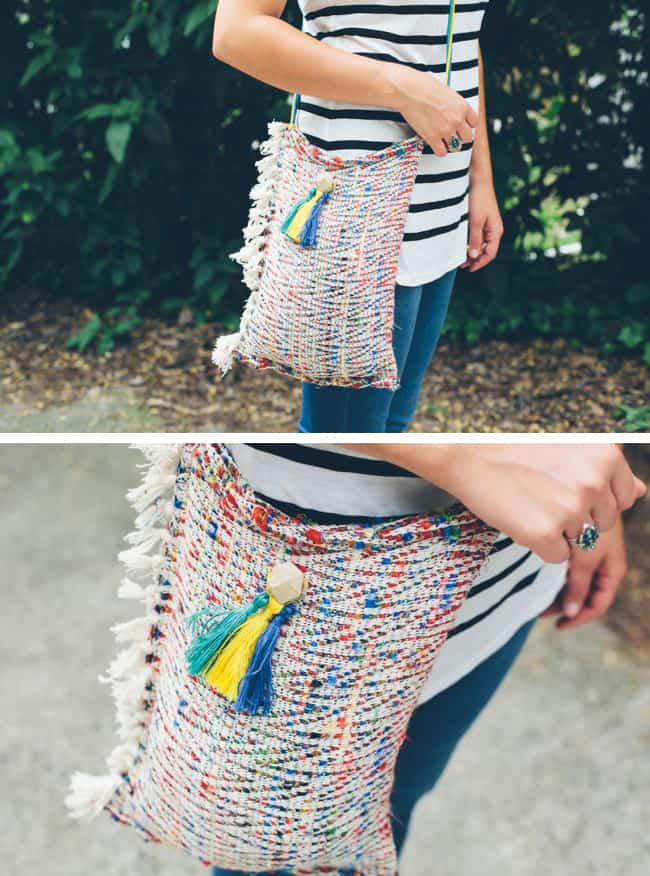 Have you ever been to a music festival?
11