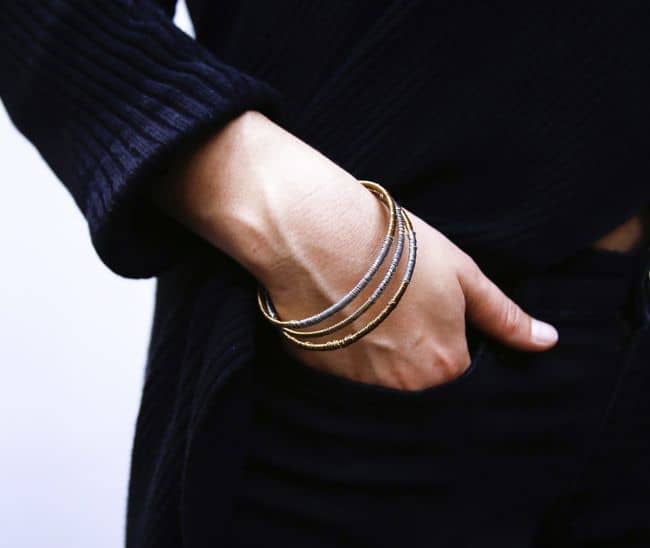 When you like to make jewelry, it's somewhat problematic when you see something you'd like to make. And someone is wearing it. And they're a stranger. After the 'Oh, I love that necklace/bracelet/ring you're wearing!' how do you politely ask 'Now could you take it off so I can see how it's made?' That never goes over too well!
Especially when it's another preschool mom that you'll have to see day in and day out, and you don't want them to think you're a creepy stalker person. So I apologize to the mom with the awesome mixed metal bangles whose arm I stared at one too many times. I'm usually not a creepy stalker person. Just when it comes to totally DIY-able bangles.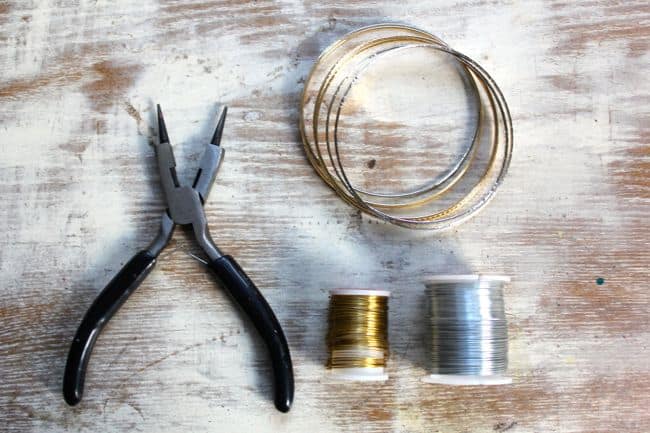 These color block bangles are perfect to wear every day. If you're other pieces are silver or gold, it doesn't matter! And after I tracked down the original source, DIY-ing makes much more sense than paying $188. Per bangle!
Supplies needed –
Thin bangles. Get thee to Wal-Mart for these. They have tons!
Thin gold and silver wire. You need at least 28 gauge.
Wire cutters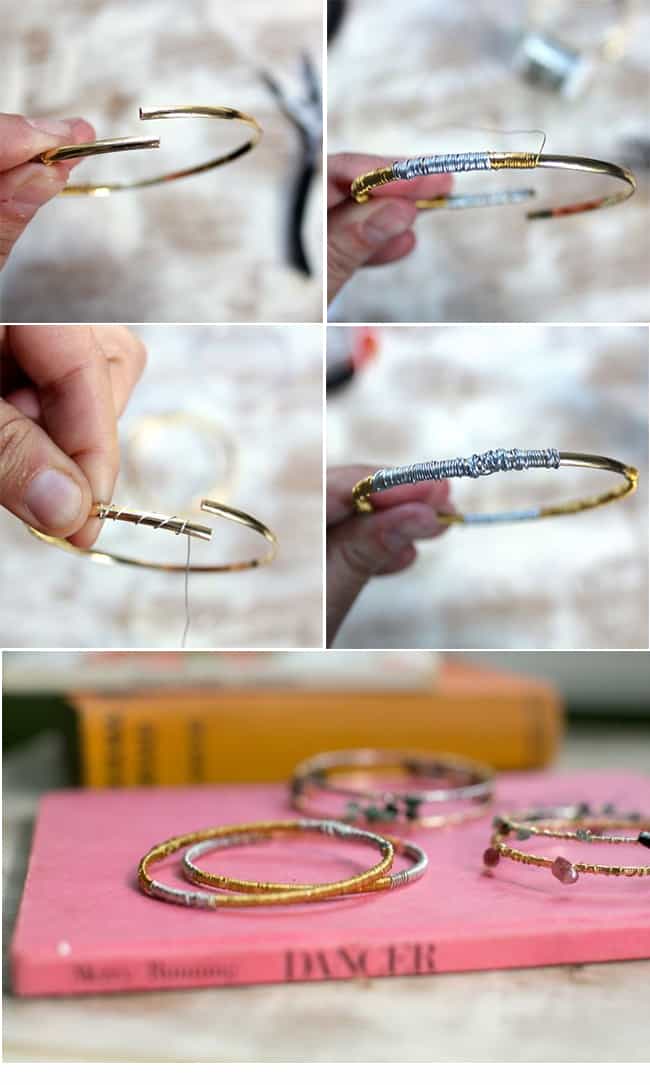 Instructions –
The trick to making these fast is to cut the bangle with your wire cutters before you start wrapping. Trust me, without cutting the wrapping will take forever. Then you'll send me angry emails and totally ruin my day.
Cut a long piece of either gold or silver and get started. Make sure to wrap the end pieces as you go so they don't poke out and snag your arm or sweater when you put the bangles on. Wrap the wire tightly, pushing it close together with your fingers as you go. Alternate colors as much or as little as you like.
When you've wrapped the whole bangle you can wrap the open section of the bangle with wire if you want. Or just keep it open to make the bangle adjustable.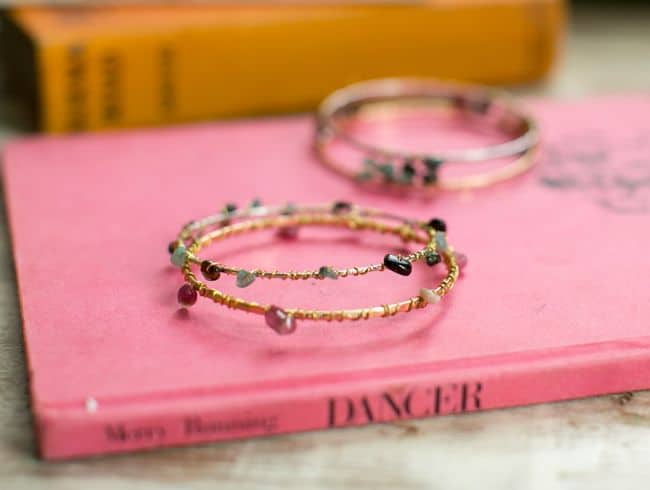 I also experimented with loosely wrapping the bangles with wire and adding tiny bead chips. Then you have a nice little stack in no time!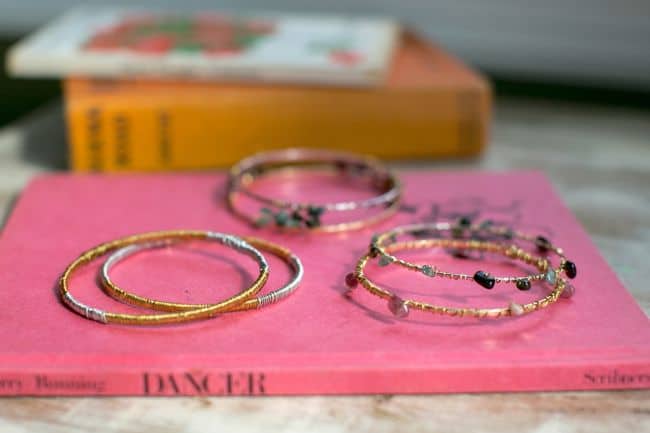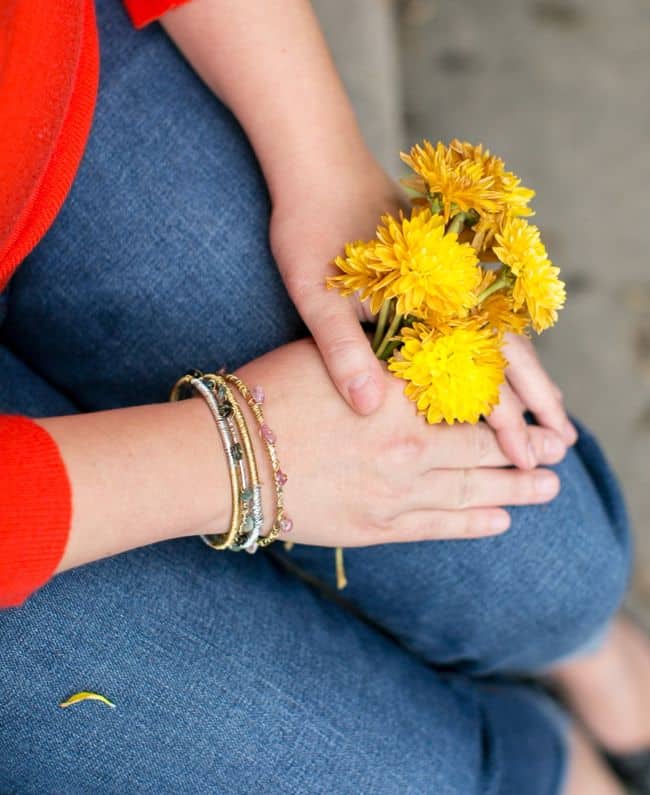 21