If there's one cleaning task I put off the most, it's cleaning the bathtub. While you might think that cleaning the toilet certainly ranks at the top of my list of avoid-at-all-costs tasks, I'd have to say the tub definitely ranks higher.
The soap scum, the odd angles and the sheer size of the project at hand makes me cringe and run in the opposite direction whenever I even think about it. But I have good news: this homemade tub and tile cleaner is a game changer.

Nontoxic Bathtub Scrub
One of the reasons I hate cleaning the tub so much is that the only bathroom in our little 1960's rancher is a beautifully hued pink and maroon color. And if you have ever tried to keep a maroon bathtub soap-scum-free, let me tell you, it's not easy.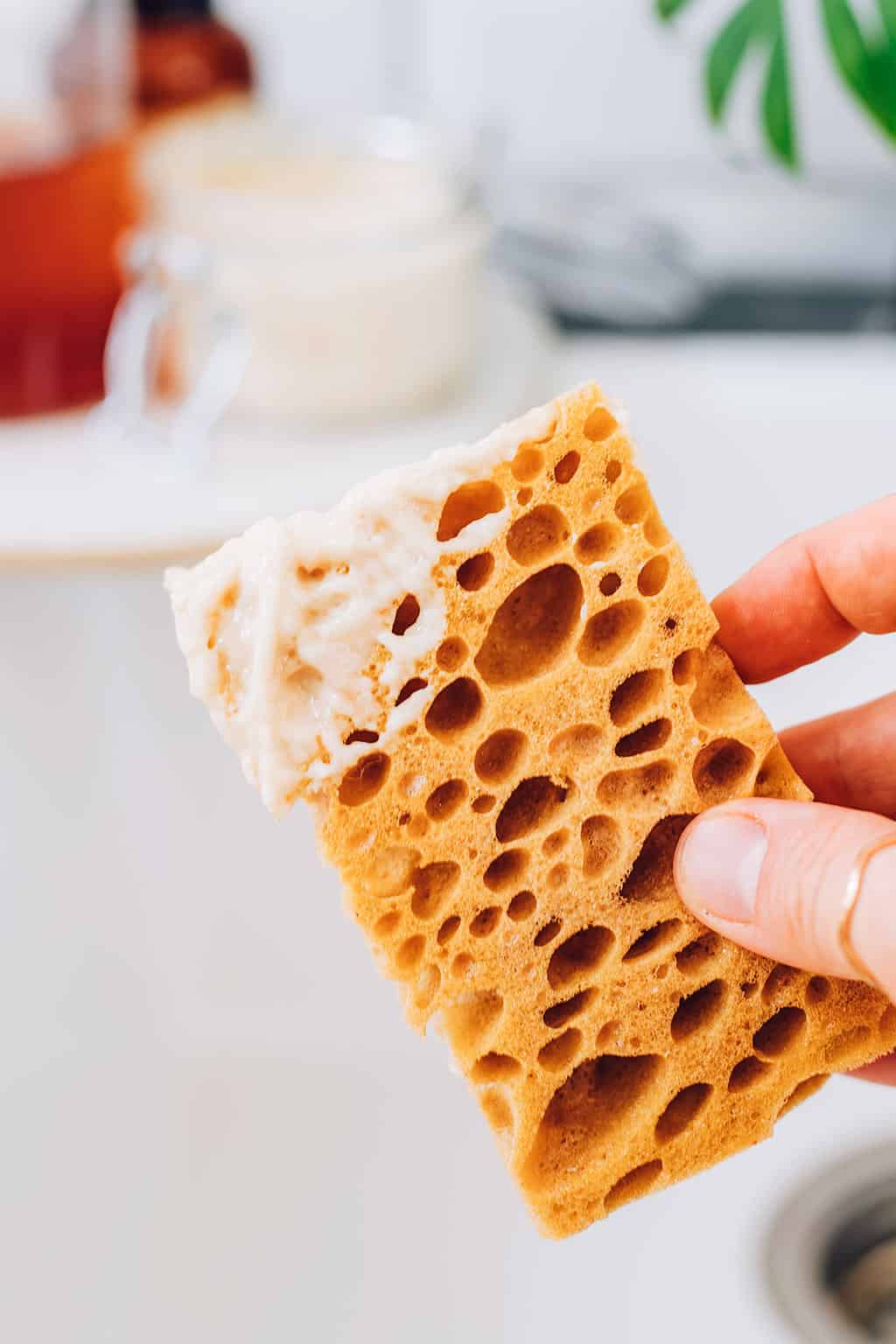 As a matter of fact, I think there's something inherently different about maroon tubs that make them attract white scum like it's their job. And to make my tub look clean usually takes a heavy duty (i.e., toxic) cleaner and a whole lot of elbow grease to even scratch the surface.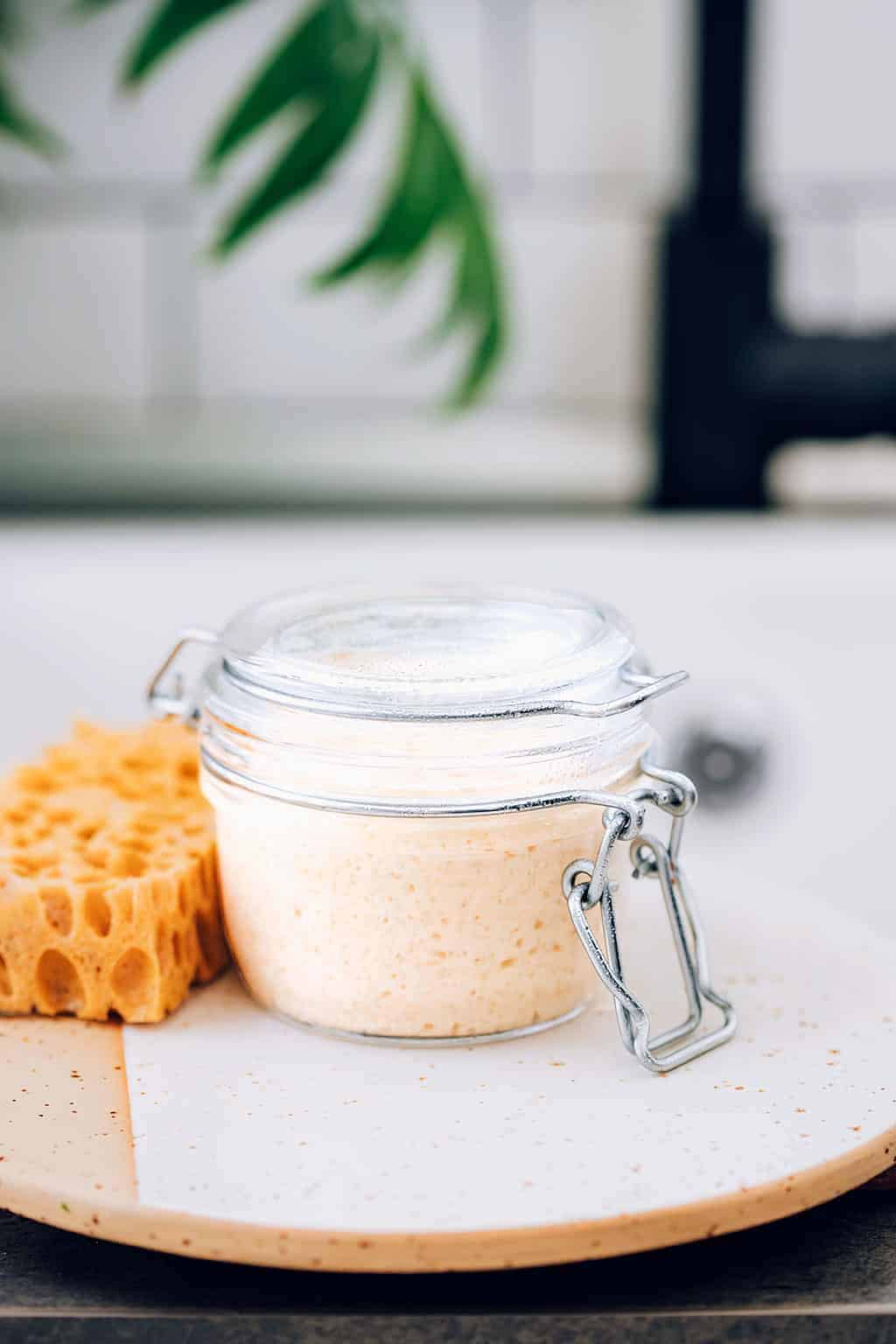 But I shy away from chemical-laden cleaners as often as possible, so I knew that a DIY tub cleaner had to be the real deal if it was going to make the cut. And this stuff. is. awesome.
The combo of baking soda and salt makes an incredibly gritty base while the Castile soap and essential oils bring a new definition to the word "clean." It scrubs the bathtub like a nontoxic dream, getting rid of that tough white soap scum and hard to tackle mold in the all the corners (hallelujah!).
Plus, as if it didn't do enough already, it also takes care of dried-on toothpaste on the counters like nobody's business. It's a bathroom cleaning godsend.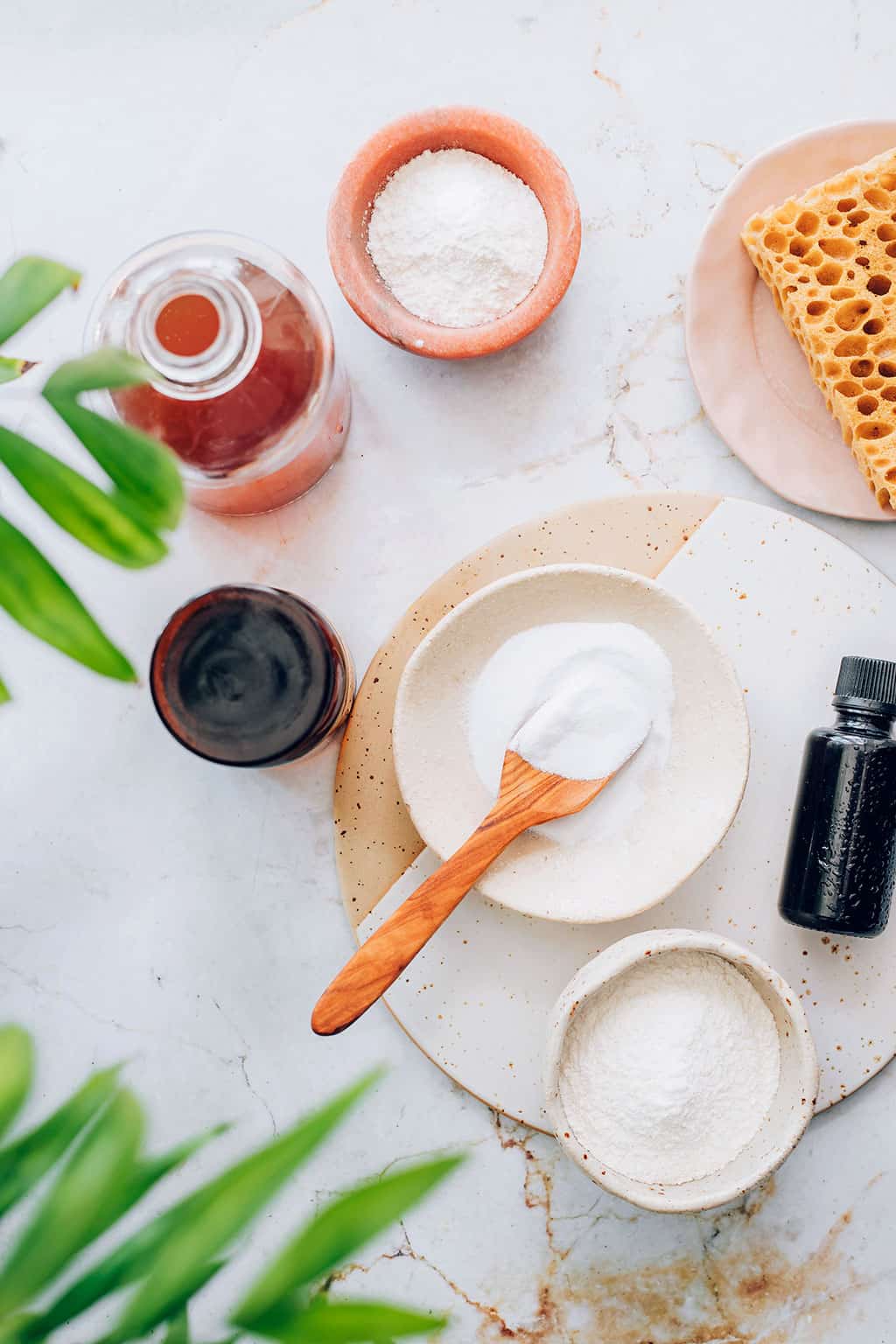 Bathtub Scrub Tip!
For a little extra cleaning power, try spraying your tub with a mixture of 50-50 vinegar and water before breaking out the scrub. It will help soften the soap scum and stuck-on gunk so you don't have to scrub quite so hard.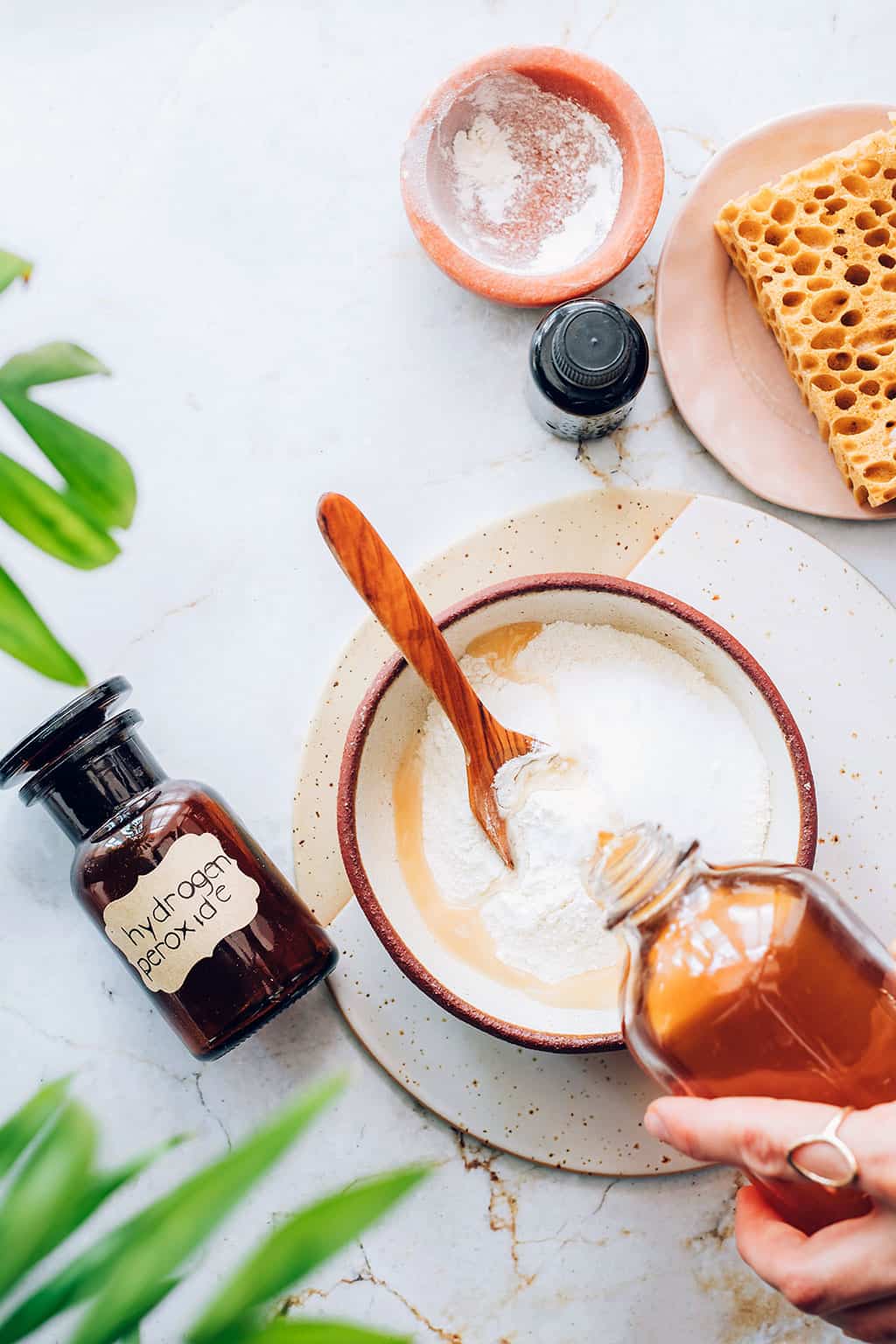 Ready to enjoy the tub?
After cleaning your tub, reward yourself with a nice, long soak! You can add baking soda to your bath water for a soothing, softening soak or try one of the easy Epsom salt soaks.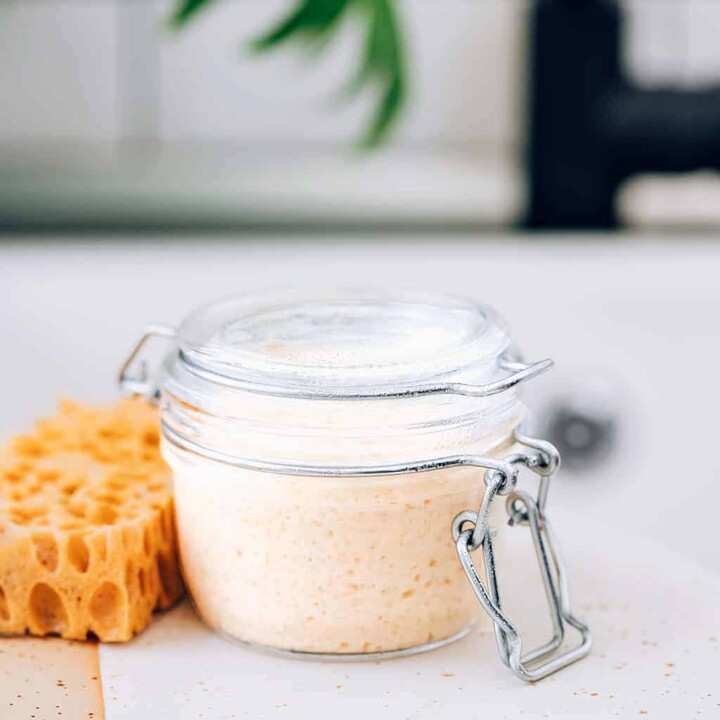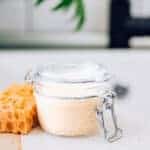 Print
DIY Bathtub Scrub
Banish soap scum without the harsh chemicals with this DIY bathtub scrub, made with castile soap, baking soda, salt, washing soda, and essential oil.
Equipment
16 ounce glass jar with lid
Instructions
Mix baking soda, washing soda, and salt in a small bowl.

Slowly add the liquid soap and stir until it turns into a fine paste.

Add essential oils and mix thoroughly. Add the hydrogen peroxide if desired.

When you're ready to tackle the tub, just scoop a little out with your sponge and scrub away.
Photos by Ana-Maria Stanciu
79