Just when you think bath bombs couldn't get any trendier, someone finds a way to kick things up a notch. I was at a gift shop recently when I saw a display of bath bombs that had rings hidden inside. My first thought was "why didn't I think of that?!" immediately followed by "sorry not sorry, but I'll totally be making my own." With Easter quickly approaching, hidden ring bath bombs could make fun gifts for friends and family.
Simply drop one in the tub, let it fizz and pop open the plastic container inside to reveal the ring and a cute note.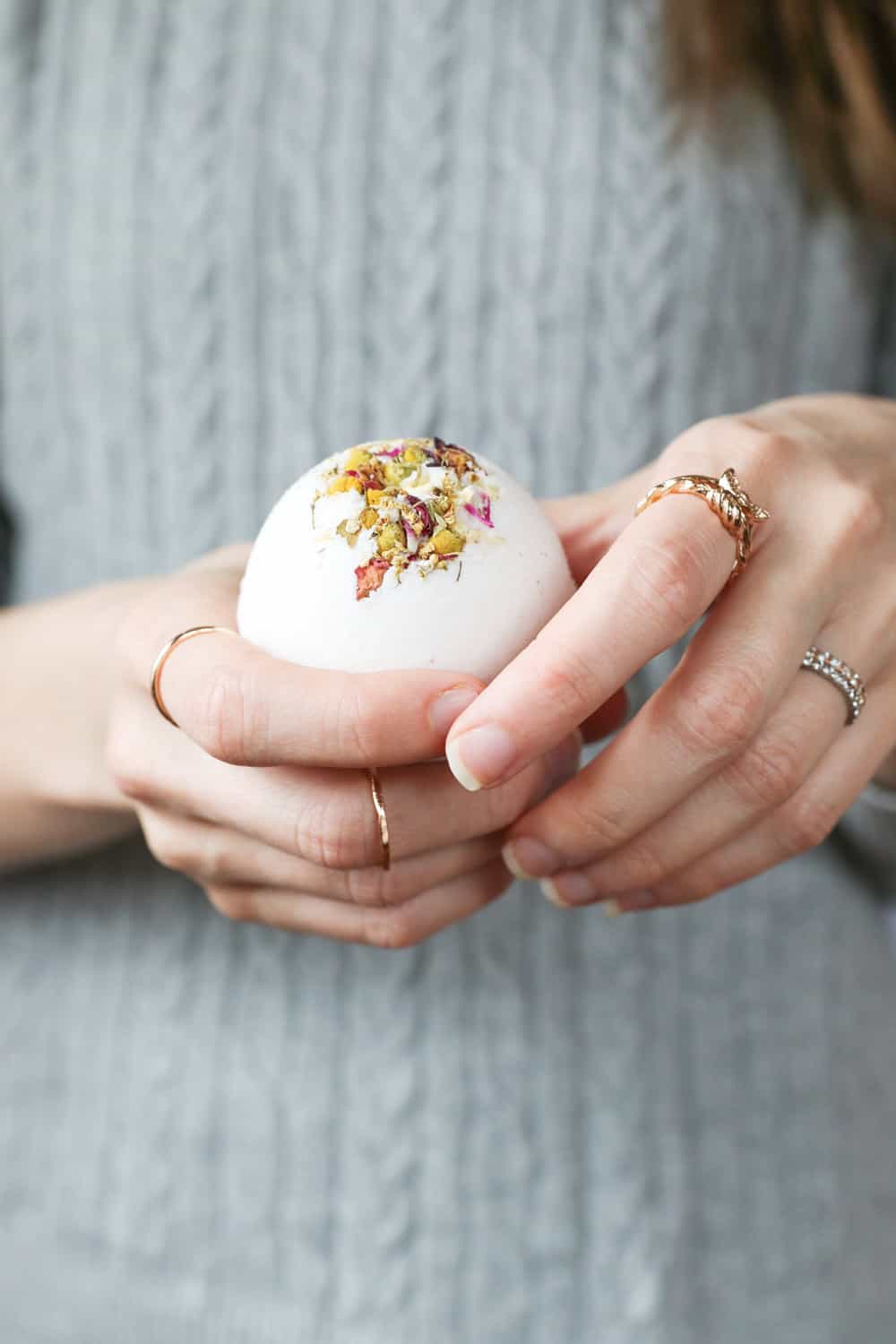 DIY Hidden Ring Bath Bombs
All bath bomb recipes are pretty much the same: baking soda, citric acid, sea salt and essential oils. While the ingredients haven't changed much, I love that bath bombs still manage to get more and more interesting – first with glitter, then geodes and now hidden bling.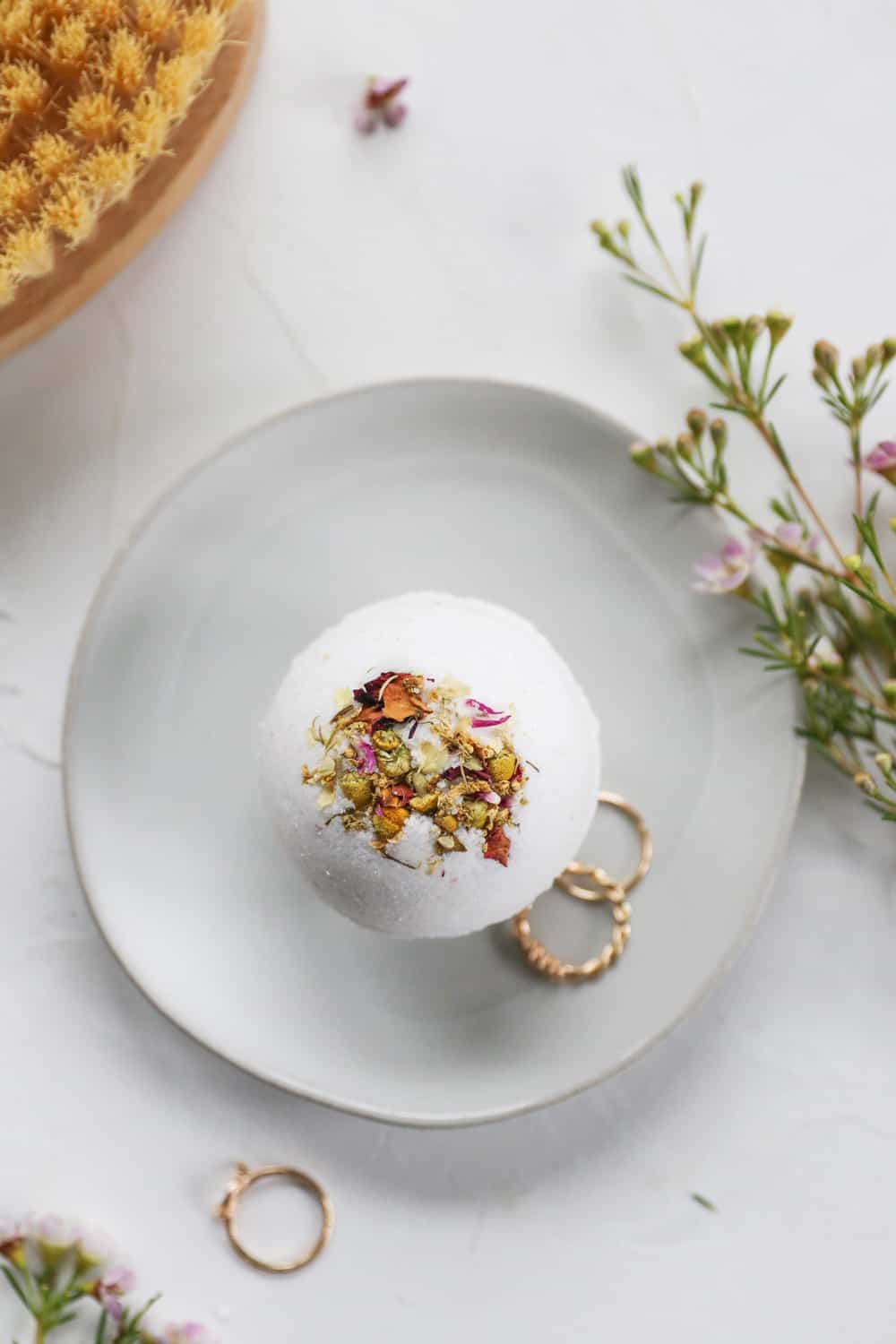 These hidden ring bath bombs are scented with rose and grapefruit essential oils and naturally tinted with beet root powder to give them an ombre effect. Coconut oil helps the bombs stick together while also nourishing skin and soothing dry spots. To finish things off, I pressed dried flowers into the top of each bomb before tucking a simple gold ring in the middle.
When you drop one of these hidden ring bath bombs in a warm bath, it releases a fresh, floral scent, gives the water a soft pink hue while slowly revealing the ring inside.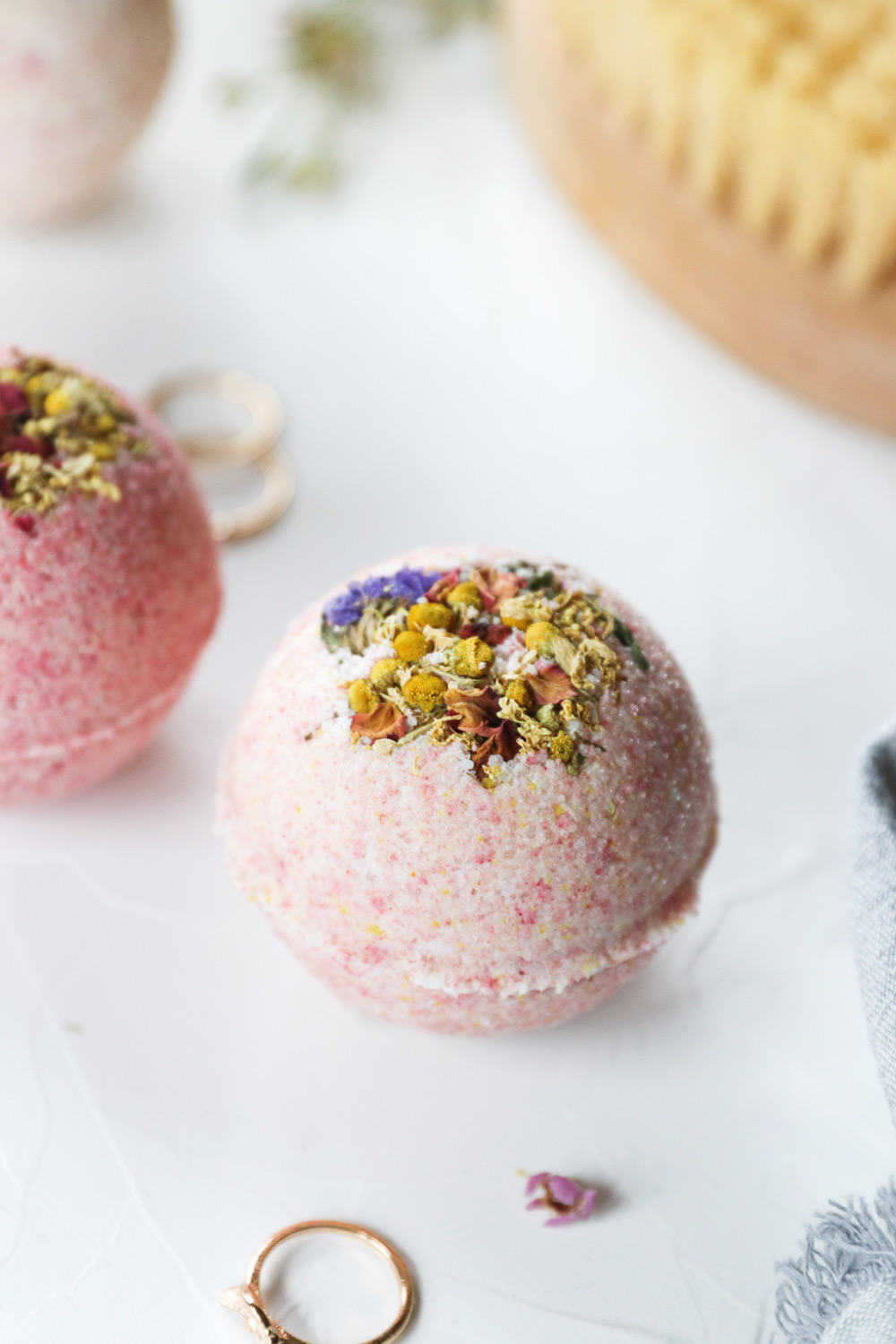 The best part of making your own hidden ring bath bombs is that you can choose the jewelry you put in them. A simple ring or two would be the perfect surprise for girls of any age, while a fancier ring would make a great Valentine's Day or anniversary present for a significant other. But no need to stop at rings when necklaces, bracelets and earrings would be equally appreciated.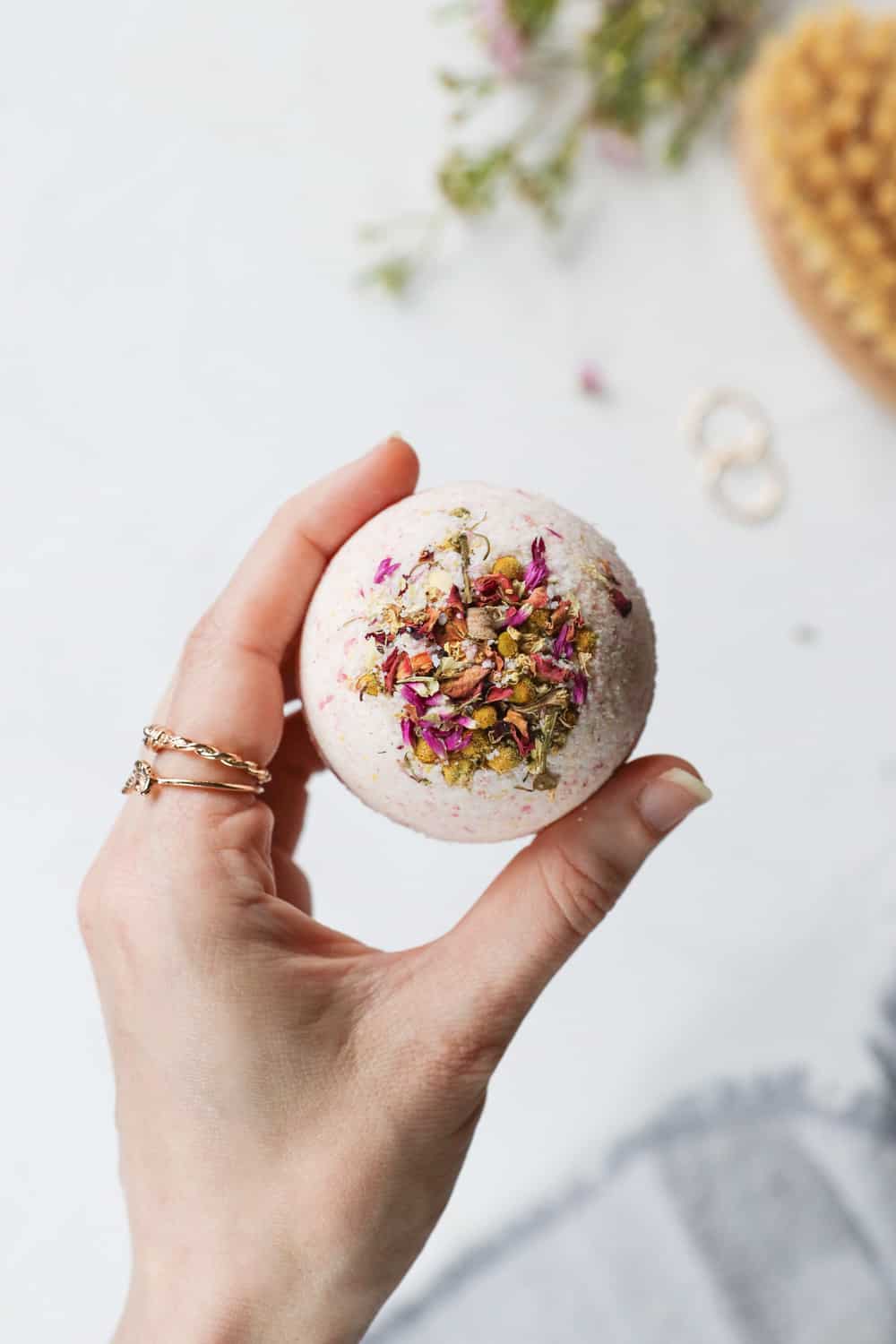 Obviously if you're hiding an expensive piece of jewelry inside (fellas, an engagement ring perhaps?), you'll want to be careful to protect it from the elements. The baking soda and citric acid can do real damage, so you'll want to put the ring in plastic before making your bombs. I recommend tucking it inside a small vending capsule and then molding your bath bombs around it.
But if you're using inexpensive costume jewelry, simply wrapping the ring in plastic wrap or parchment paper should do the trick. While you don't want the bath bomb ingredients to touch the ring, a little hot water shouldn't hurt anything.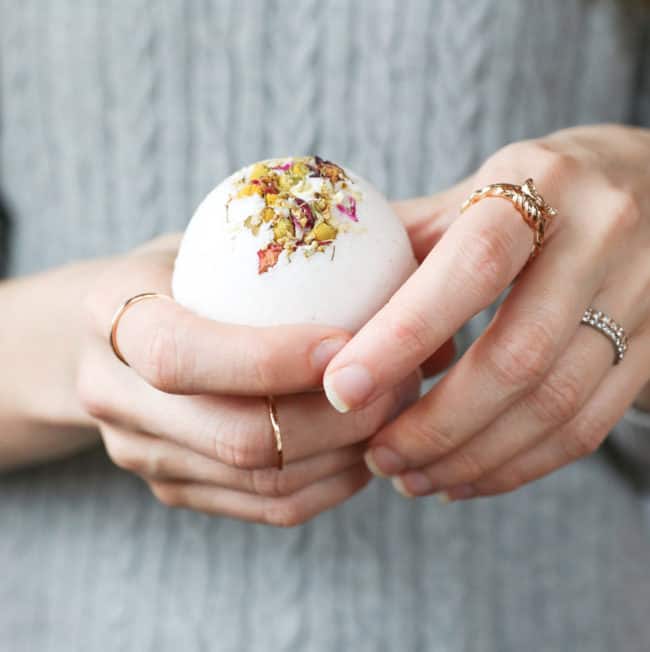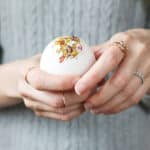 Print
Hidden Ring Bath Bombs
These DIY Hidden Ring Bath Bombs hide a fun surprise inside - and they smell absolutely lovely too.
Equipment
Rings

Plastic wrap or small vending capsules

Bath bomb molds
Instructions
Combine baking soda, citric acid, salt and beetroot powder in a bowl. Whisk well.

Add melted coconut oil and essential oils. Mix well (I use my hands to break apart the clumps). If needed, add additional coconut oil until the mixture feels like damp sand.

Pack baking soda mixture tightly into both sides of the mold. With the ring wrapped in plastic, sandwich the ring in between the mold halves and press tightly to seal. Set aside to dry overnight.
Notes
Obviously if you're hiding an expensive piece of jewelry inside, you'll want to protect it from the elements. Wrap the ring in plastic, such as a small vending capsule or plastic wrap, and mold your bath bombs around it.
This post was medically reviewed by Dr. Rina Mary Allawh, M.D., a dermatologist who performs adult and pediatric medical dermatology, skin cancer treatment and cosmetic dermatology. Learn more about Hello Glow's medical review board here. As always, this is not personal medical advice and we recommend that you talk with your doctor.
31