I may be in the minority here, but the only thing better than a bath this time of year is a nice hot shower, made all the more luxurious with a rejuvenating shower bomb. It doesn't require you to clean out the tub pre-soak, and it saves the added step of having to rinse off when you're done (am I the only one that feels a little slimy after a bath?).
Simply toss one of these copycat Lush shower bombs in your shower and enjoy the aromatherapy benefits as the bomb dissolves in the water. We love Lush copycats! And if baths are more your speed, check out last week's Lush-inspired holiday bath melt recipe.
These shower bombs fizz and release whatever ingredients you use, infusing the air with a relaxing scent and sinus-clearing mineral salts that soothe the respiratory system and open the airways. They're practical and fun, so make a few for yourself or give them as a last minute gift to your beauty-loving friends this holiday season.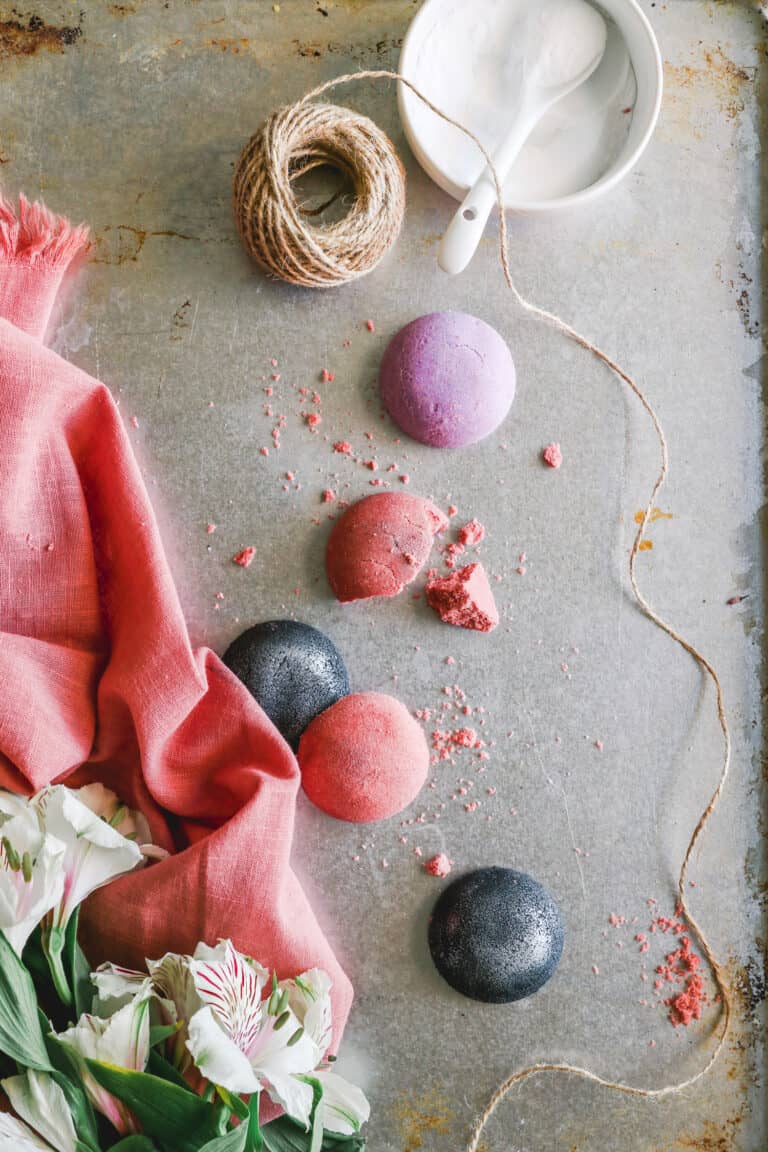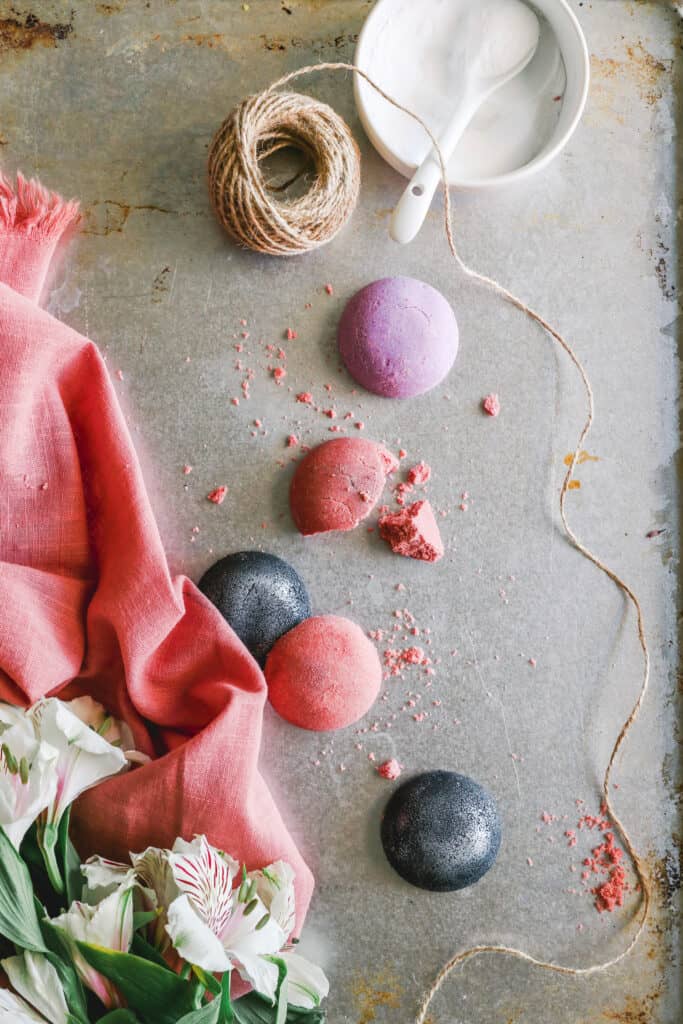 Copycat Lush Shower Bombs 3 Ways
We're a tad obsessed with Lush around here. They make the best year-round bombs and lotions, but they really step up their game with a ton of fun Christmas-themed bath products around the holidays. Last week we made these Christmas Tree Bath Melts for parched skin. This time around, we're making a trio of shower bombs that resemble their Rudolph Nose Shower Bombs.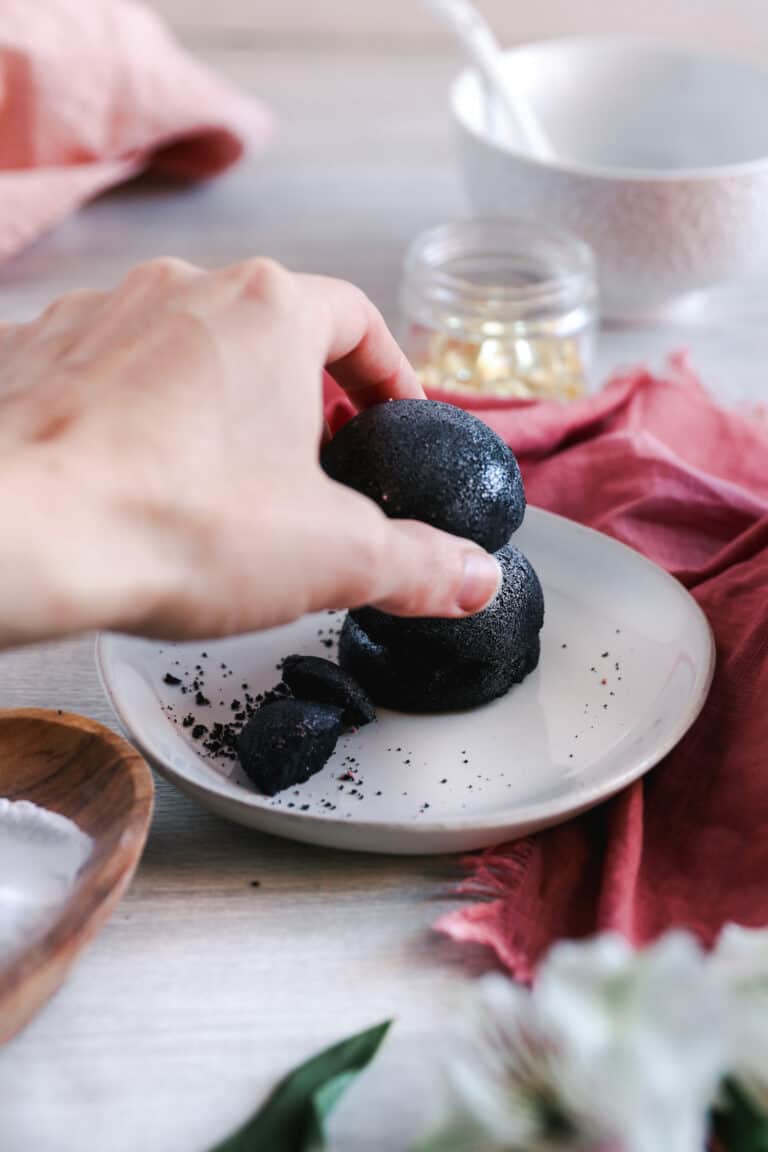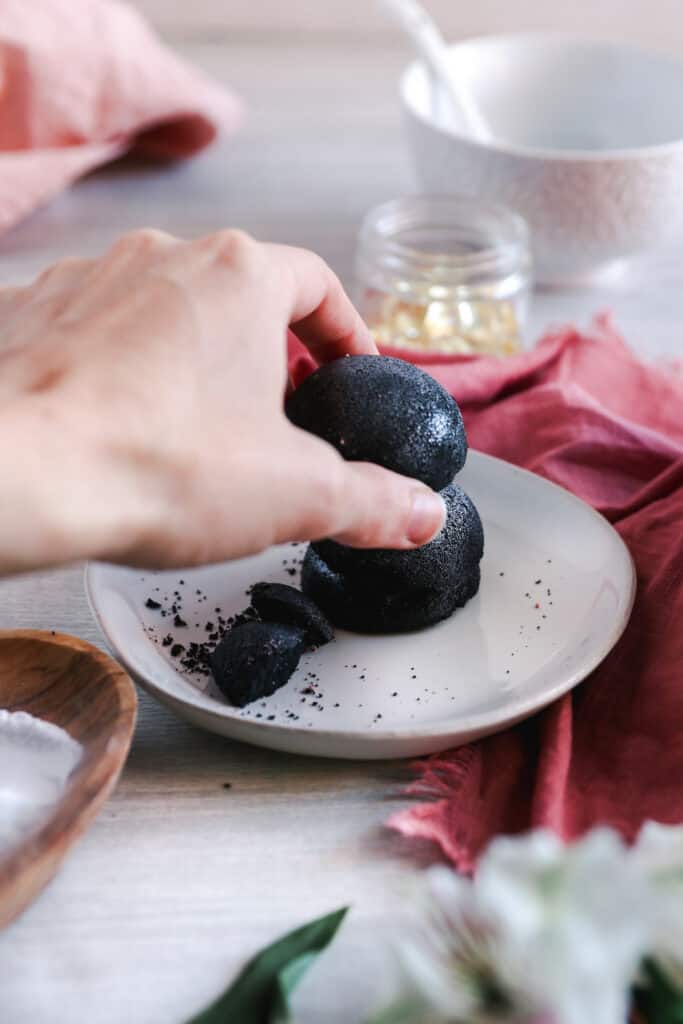 How to get shower bombs to fizz
One of the things I love about Lush shower bombs is that they don't just fizz, they actually create a light foam that you can use as a cleanser for skin and hair. And while it's not necessary (most traditional shower bombs don't make suds), I really wanted mine to do double-duty, too. So I hit the internet looking for a powdered surfactant I could add to my shower bombs.
Now, before you panic, SLSa (Sodium Lauryl Sulfoacetate) sounds a lot like SLS (Sodium Lauryl Sulfate), which is something we definitely don't want in our DIY shower bombs. But whereas SLS is a cheap surfactant that can be harsh on skin and bad for your body, SLSa is a pretty nontoxic, natural surfactant that's often used in natural beauty products to make them suds up a bit. Simply add it to the dry ingredients in bath and body products to get that foamy action without the added chemicals of SLS.
Since it's said to be safe, I have no problem adding SLSa to my DIY shower bombs. But if you're still unsure, go ahead and leave it out entirely so they're more like traditional shower bombs. Or use 1-2 tablespoons of natural bubble bath in place of the water. Do whatever you feel most comfortable with!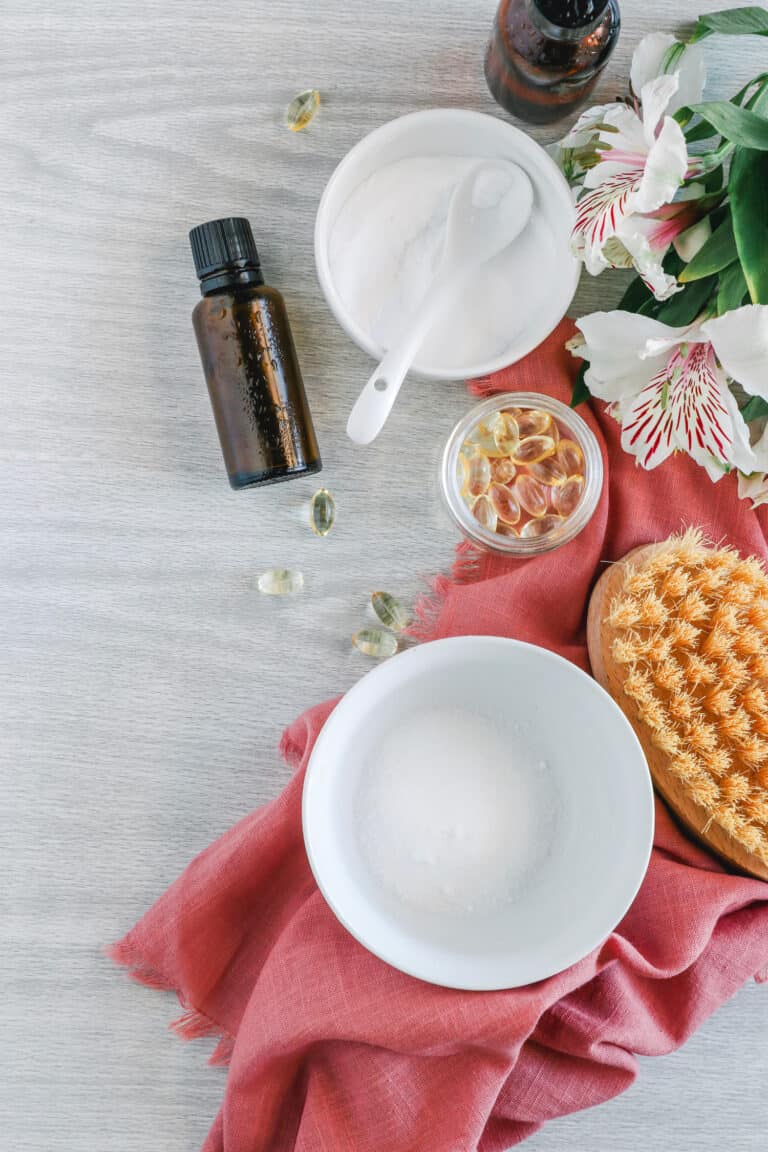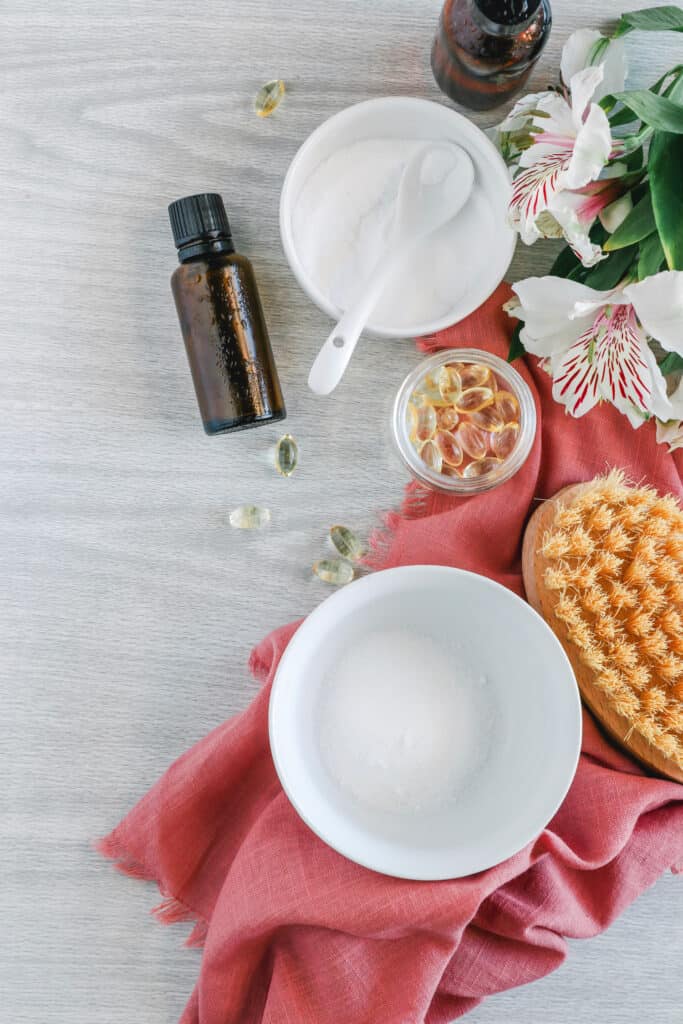 These shower bombs come in three varieties: Rudolph, Polar Bear and Elf Nose. Aside from the colors and scents, they're pretty much the same, so you make one or a set of three. Then package them up in a pretty bag and give 'em away to the last-minute recipients on your gift list.
3 DIY Lush Shower Bombs
These copycat Lush shower bombs fizz and release whatever ingredients you use, infusing the air with a relaxing scent and sinus-clearing mineral salts that soothe the respiratory system and open the airways.
Equipment
Small bowl

Half circle silicon mold

Lidded glass jar or tupperware container
Materials
Instructions
Combine all the dry ingredients in a small bowl and whisk well to combine.

Add the melted coconut oil and use your hands to mix into the dry ingredients.

Slowly add the water. Wait for the fizzing to subside then mix thoroughly, either with your hands or a wire whisk.

Spoon the mixture into your mold and press down firmly. Keep adding more and pressing down until the mold is full, then set aside to let your shower bombs dry overnight.

Once the bombs are dry and can be removed from the mold in one piece, place them in a lidded glass jar until ready to use.

Hold your shower bomb under running water. As it expands, scoop up the foam and use it to gently cleanse your body until the whole bomb is gone.

The remaining shower bombs should be stored in a cool dry place and used within 1-2 weeks.
Notes
I bought my half circle silicon mold from Amazon. They come in a ton of different sizes but I prefer the 8-cavity mold for shower bombs since you don't need a lot.
And since these contain water, it's best to use them as quickly as possible so they don't start to grow mold. If needed, halve the recipe to make fewer at a time and use them within a week or two. Or leave out the water entirely and let the oils hold them together.
This post was medically reviewed by Dr. Jennifer Haley, a board-certified dermatologist with extensive experience in medical, cosmetic and surgical dermatology. Learn more about Hello Glow's medical reviewers here. As always, this is not personal medical advice and we recommend that you talk with your doctor.
51