Finding the right hair products can be similar to playing roulette, and the cost of trying to figure out what works well for you can become very expensive, very quickly. Making your own hair products is easier than you'd expect, not to mention you get to control the number of chemicals in them, ideally zero!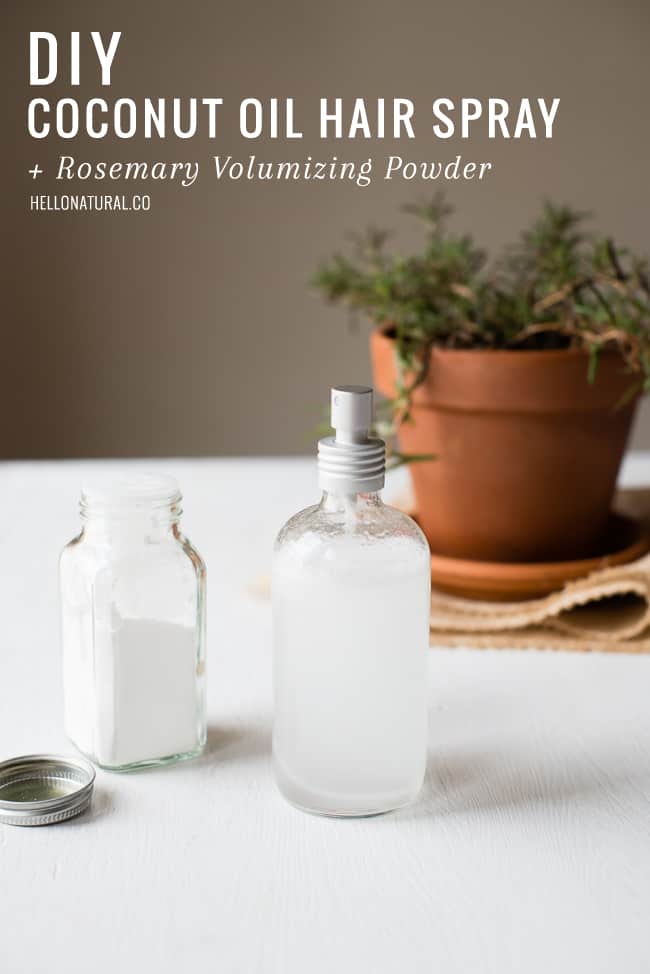 Rosemary oil is a fantastic ingredient to use in hair products because it not only helps with dry, flaky scalp, but also stimulates hair follicles, encouraging hair growth and strengthening hair shafts. Try these natural rosemary infused hair treatments for a little extra volume and to treat dry, frizzy hair.
Rosemary Volumizing Powder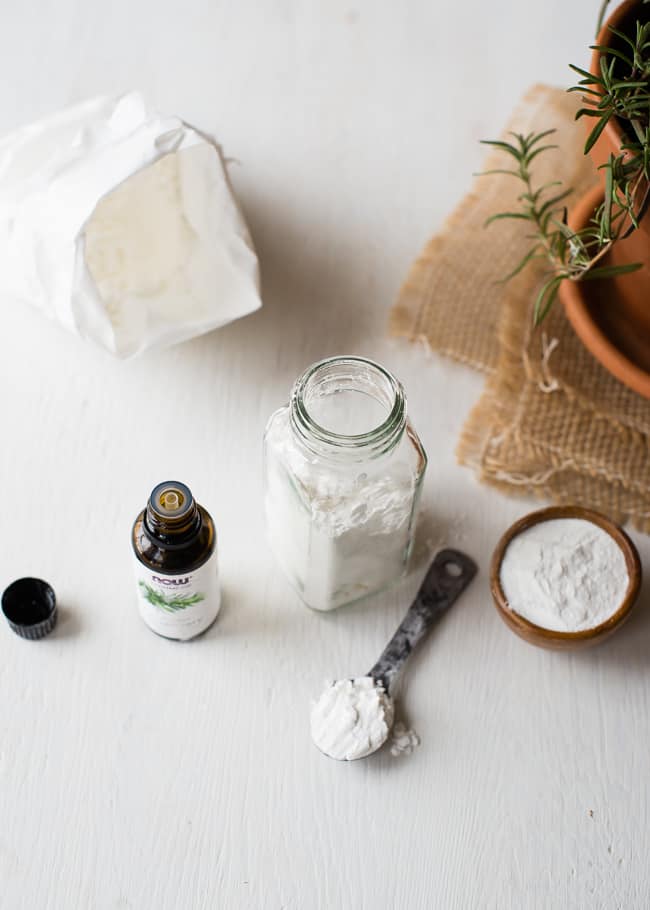 A fun tip is to actually apply the volumizing powder right before bed, and when you wake up you'll have extra height to your hair that also smells divine.
In a mixing bowl, combine the corn starch and rice flour (potato flour works fine as a substitute) and add the 3-4 rosemary oil drops. Add the mixture to an empty spice shaker and sprinkle on to your roots for extra volume.
Rosemary Coconut Oil Hair Spray for Dry, Damaged Hair
Hair spray has come a long way from the aerosol cans that made us cough and simultaneously worry about our contribution to the hole in the ozone layer. This hair spray will hydrate and actually strengthen your hair as opposed to most hair sprays on the market.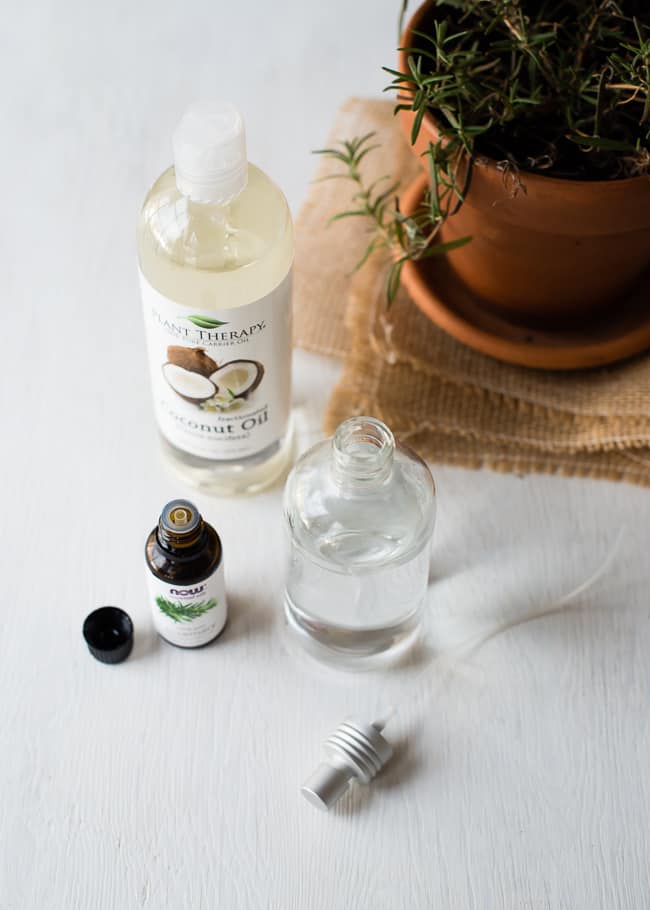 Don't expect the strong hold of alcohol-laden hair sprays, but instead you'll see the frizz fade away after using this natural alternative.
Melt the coconut oil and add to a spray bottle along with the distilled water and essential oil. Be sure to shake well before each use, separation is normal. Spritz on damp or dry hair.
224