I really started taking care of my hair a few years ago when I was going through a particularly bad hair year. It seemed like my locks suddenly lost what little moisture they had to begin with and turned into a giant tumbleweed overnight. So I did what any natural beauty lover would do and ran straight to my kitchen.
With a little research and a lot of experimentation, I gradually learned what works and what doesn't when it comes to nourishing dry hair and replenishing lost moisture. And I can happily say that with a little extra love my hair has become softer and shinier than ever (hurrah!).
Want to know the secret ingredient? Rosemary.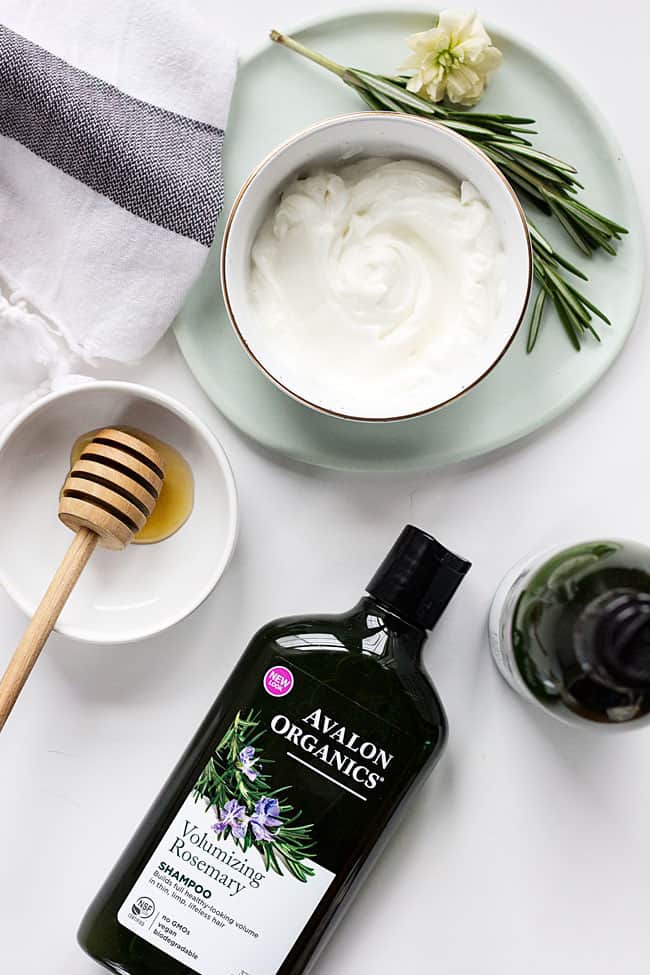 Rosemary has been used since ancient times as a medicinal and culinary herb due to its therapeutic properties. It was most commonly used for healing and purification, but because it boosts blood flow, it can help stimulate hair to grow more quickly and come in thicker and fuller. Not only that, but it helps get rid of hair buildup leaving you with thick, bouncy, shiny hair.
Now, to give my hair as much TLC as possible I turn to Avalon Organic's Rosemary Shampoo and Conditioner. It's made especially for thin, dry hair so it's packed with nourishing ingredients like quinoa protein, calendula, aloe and Vitamin E (and not to mention rosemary!) to cleanse and hydrate from root to tip.
And while most hair and body products contain harsh chemicals, hormone disruptors and heavy metals, Avalon Organics products are different. They're vegan, non-GMO and paraben- and phthalate-free. Plus they don't contain any synthetic fragrances or colors so you never have to worry about putting them on your skin.
Avalon Organics makes it easy to switch out your current bath and body products in favor of healthier alternatives. They're all about restoring your hair's natural beauty so they take extra pride in using organic, plant-based ingredients in their shampoos and conditioners. And since we're on the topic of plants, I can't say enough good things about their rosemary shampoo, conditioner and body lotion.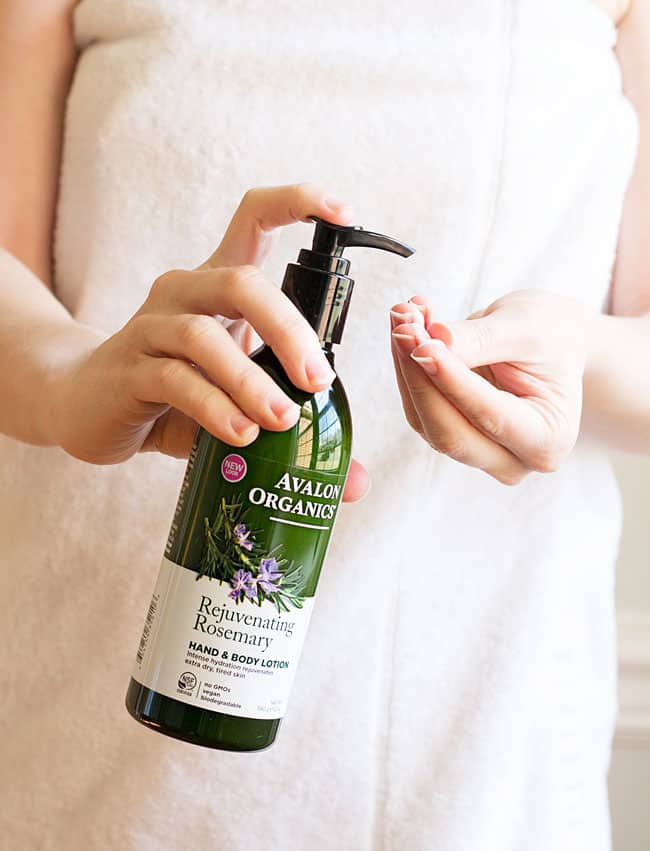 After the first week of using the shampoo and conditioner, my hair was noticeably softer and shinier. Within a few months, I noticed less breakage and split ends. And Avalon Organics' rosemary hand and body lotion has saved my skin from the itchy, scaly irritation that usually accompanies cold winter weather.
It's made with a heaping dose of shea butter, safflower oil and coconut oil to restore your skin's lipid balance and energize tired, dry skin. It's practically magic.
Nourishing Rosemary Hair and Face Mask
While rosemary is amazing on its own, it's even better when combined with a few hair superfoods you already have lying around your kitchen. My favorite hair mask combines yogurt and honey to soften your locks, plus a little jojoba oil to replenish minerals and seal in moisture. Not only will it do wonders for dry, damaged hair, but (and I think this is the best part) it can also double as a face and body mask. Yep!
This mask contains a wide array of nutrients like iron, calcium, magnesium and antioxidants to help nourish skin, even out skin tone and clear clogged pores. Plus, it's good for all skin types so you don't have to worry about redness or sensitivity. After you use it, finish up by sealing all that moisture in with Avalon Organics Rejuvenating Rosemary Shampoo, Conditioner, and Body Lotion.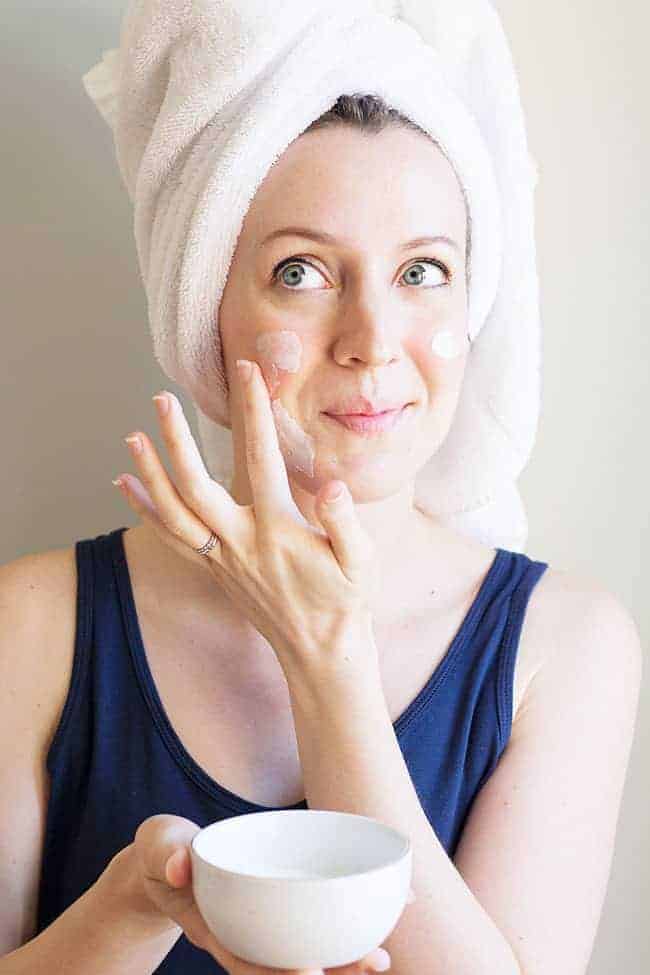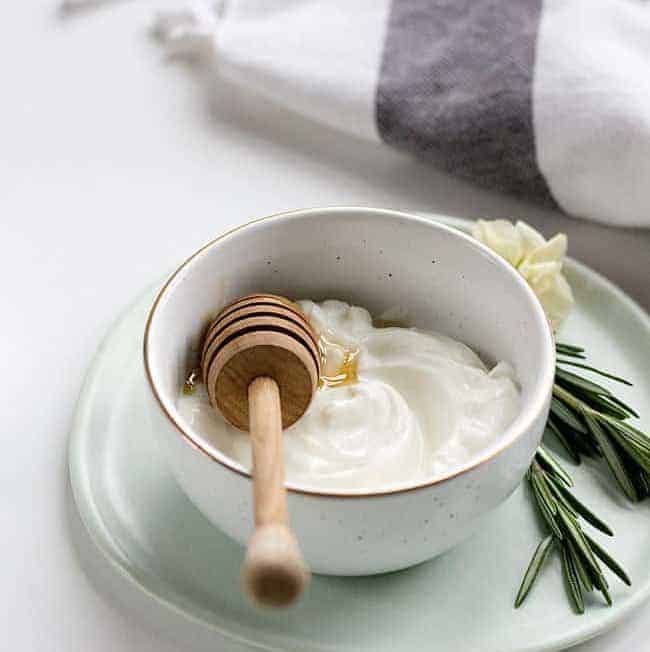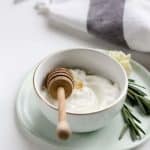 Print
Nourishing Rosemary Hair and Face Mask
You can use this nourishing rosemary mask, made with honey and yogurt, on your hair and on your face and body to rejuvenate and moisturize.
Instructions
Mix the yogurt, honey, rosemary oil and jojoba oil in a small bowl.

Coat your hair in the mixture, beginning with the ends of your hair and working your way to the scalp. Once everything is covered, pop on a shower cap and let it soak in for about 30 minutes.

While your hair mask sinks in, apply any remaining mask to your face and body.

After the 30 minutes is up, hop in the shower to rinse everything off and follow it up with Avalon Organics Rejuvenating Rosemary Shampoo, Conditioner and Body Lotion.
Notes
Use any leftovers within 2-3 days.
22