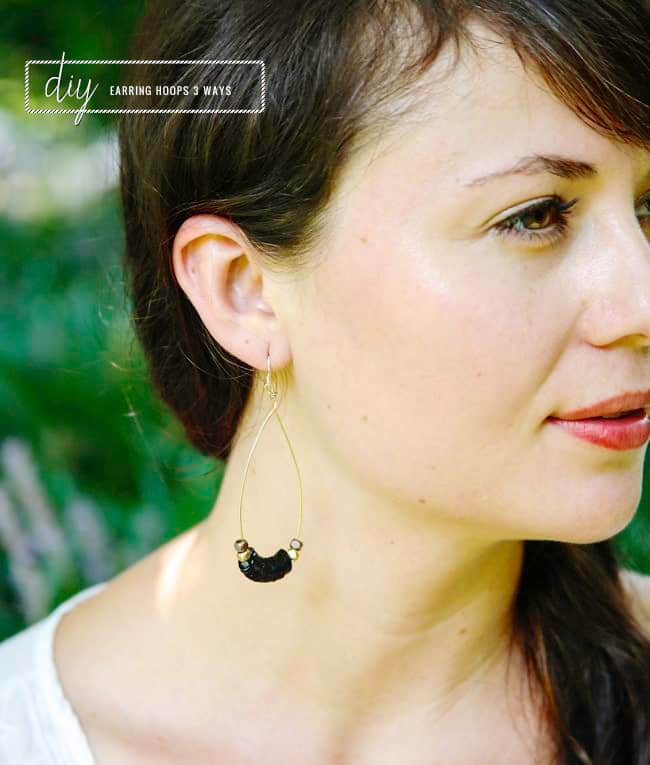 If you are only going to try one project on HH, then you have to give this one a go. This will change your life Seriously!
That might sound a bit (a lot?) melodramatic, but I promise it will blow your mind how easy these hoops are to make. You'll never have to buy earrings again!
3 ways to DIY earrings - in less than 5 minutes!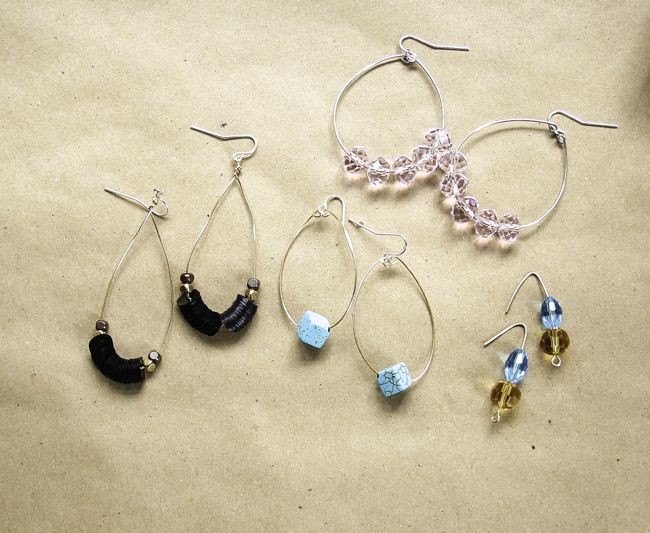 Supplies needed:
20 or 22 gauge wire
Assorted beads or sequins
Jewelry pliers
Wire clippers
French earring hooks
Small jump rings
Eyepins (headpins would also work)
How to make round hoops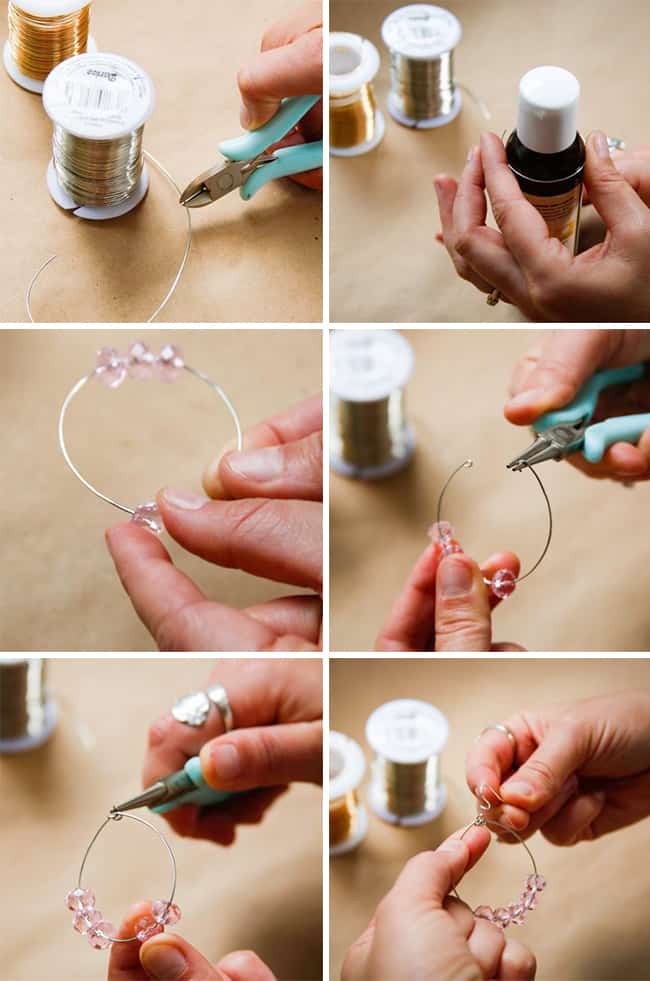 Directions:
Clip two pieces of wire about 2.5 inches long each. The longer the piece of wire, the bigger the hoop will be.
Mold the wire around a round shape form. A small bottle works great. Bend the wire until you have a U shape with a nice curve at the bottom.
Slide on whatever beads you want to use.
With jewelry pliers, curl both ends of the wire inward to make small loops.
Push the wire ends together so the loops cross and attach a jump ring to hold the loops together.
Attach a hook earring to the jump ring.
How to make oval hoops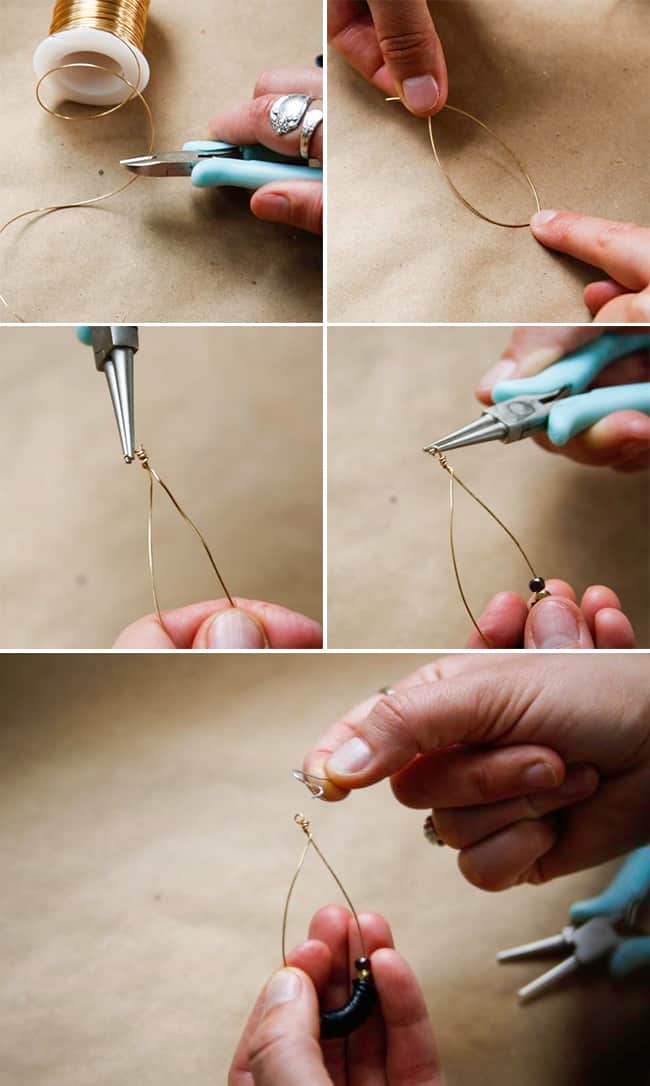 Directions:
Cut two pieces of wire about 3 inches long each.
Hold the center of the wire with one finger and bend the wire to create a fish-like shape. Let the ends cross.
Slide the sequins and beads onto the wire.
Grab one piece of wire with the jewelry pliers and twist is around the other side 2-3 times about ¼ inch from the end of the wire.
Curl the ¼-inch wire tail down into a loop.
Attach a earring hook to the loop.
How to make eyepin hooks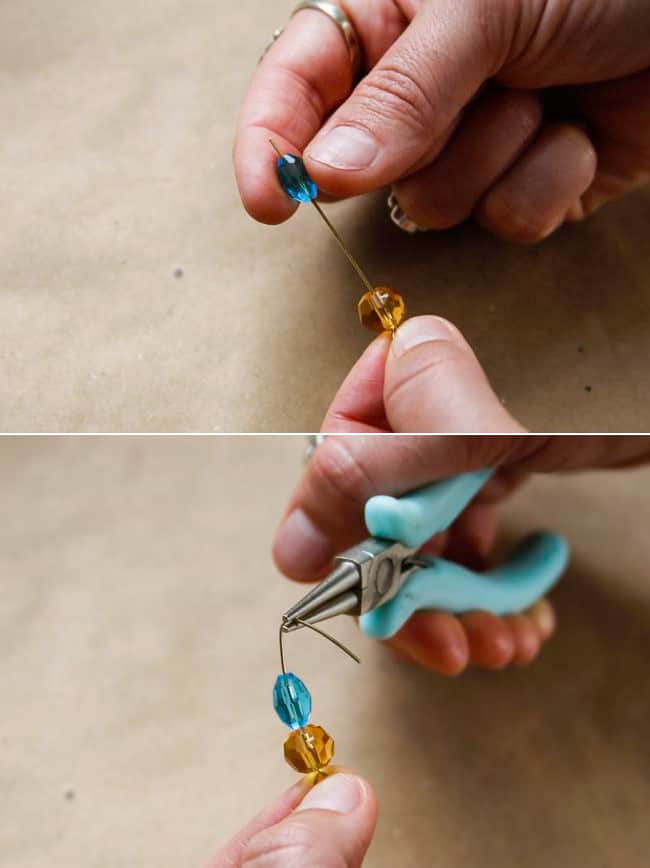 Directions
Slide beads onto the eyepin.
Bend the end of the eyepin down into a hook shape with jewelry pliers.
That's it! That was easy, right?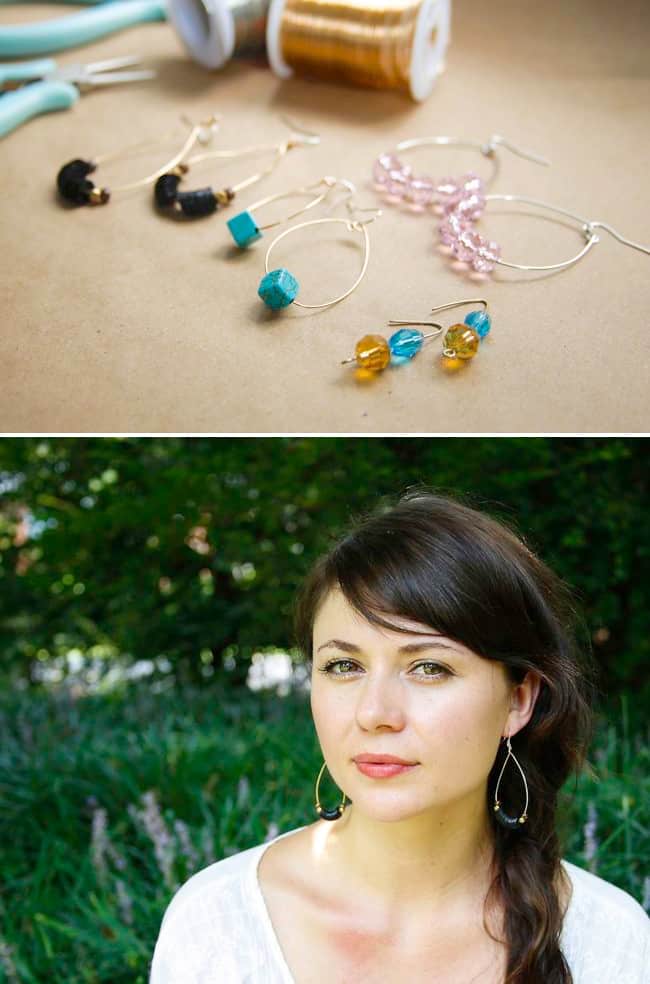 Have you ever made your own hoops? This would be a perfect crafternoon activity with the girls!
356