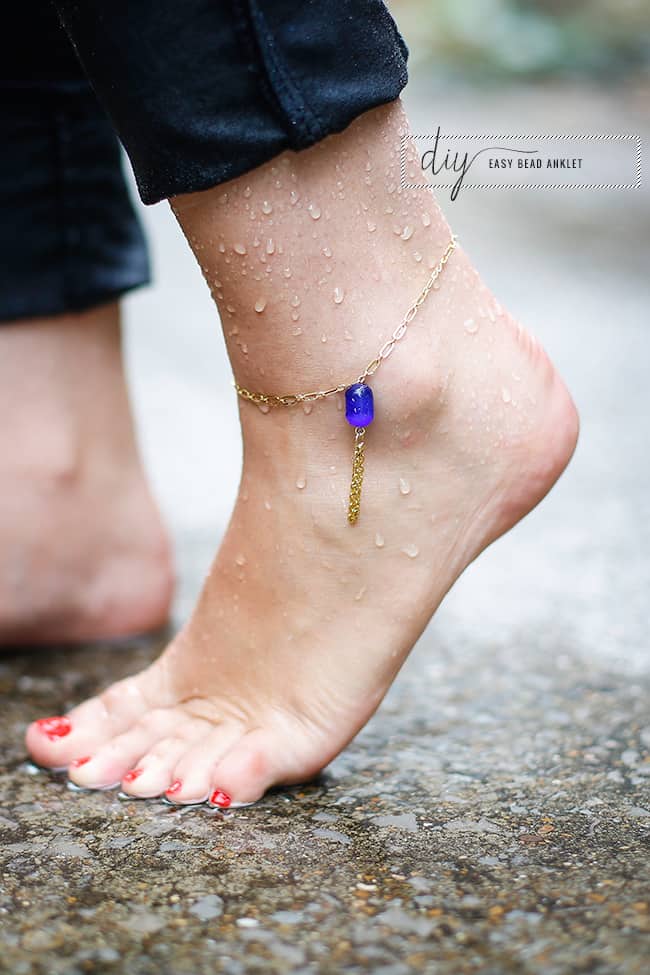 Anklets usually scream days at the beach, right? Well, call me crazy because I'm hanging on to the last days of summer! And these diy anklets are such simple and chic pieces of jewelry I say wear them into fall with your super trendy ankle boots. At my BlogShop class last weekend everyone was wearing cute boots!
Easy bead DIY anklet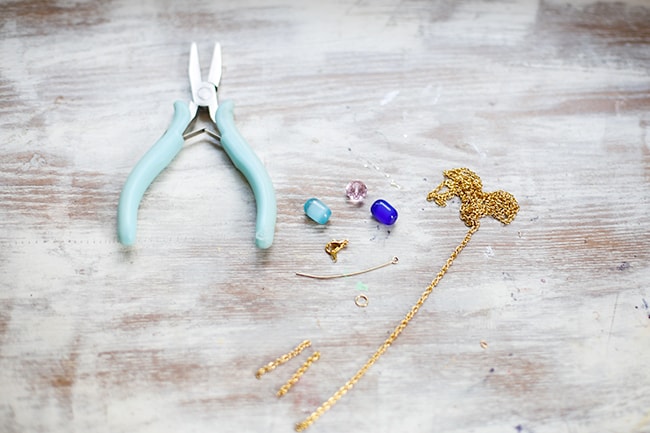 Supplies needed:
Long chain
Bead of choice
2 small jump rings
Lobster clasp
Head pin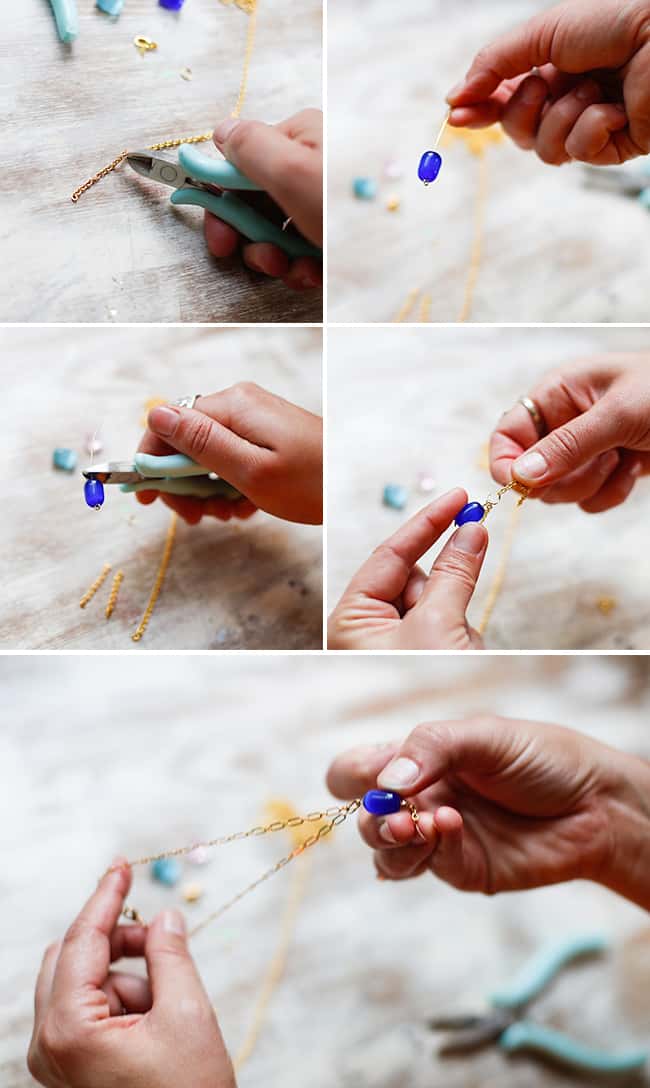 Clip two small pieces of chain, each 1-2 inches long. Put the head pin through the bead then cut the excess of the head pin. Slide on the small pieces of chain and then use pliers to bend the end into a loop. Measure your ankle and cut a longer piece of chain. In the center of the chain attach the top loop of the bead with a jump ring. Add another jump ring to one end of the chain and a lobster clasp to the other end.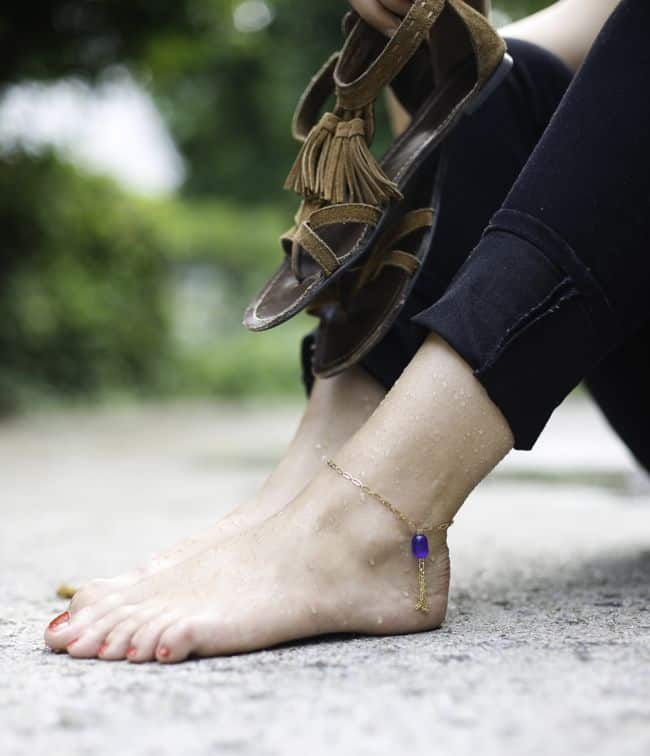 Do you wear anklets? Don't forget about them! Make a simple one for an easy end-of-summer look and enjoy a few more lazy days!
646