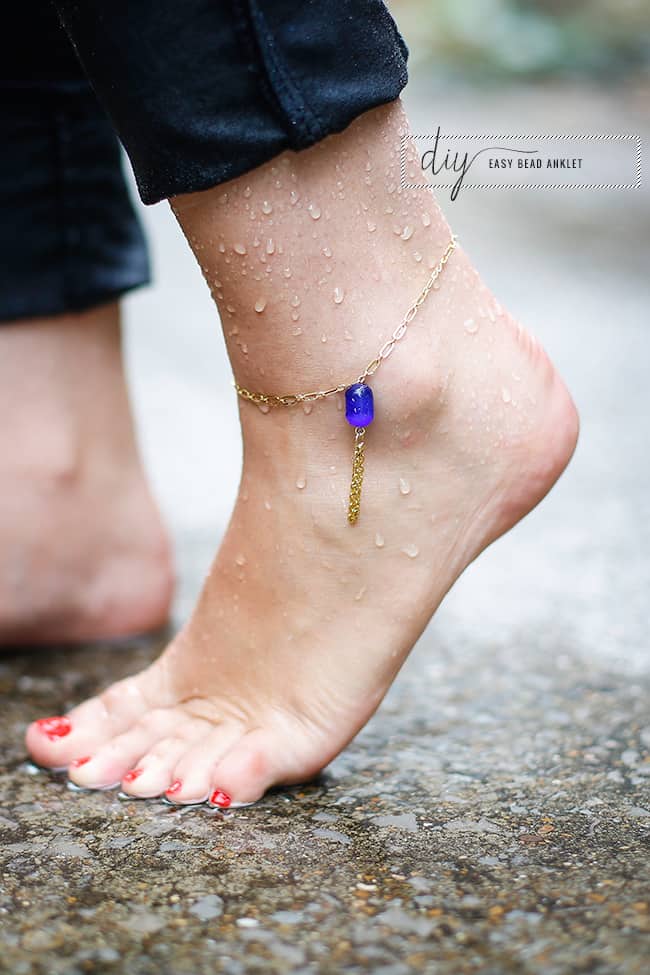 You've seen the cute collection of anklets for women on Etsy? Anklets should be right up there with necklaces and rings in your jewelry collection. Every woman should have at least one pair.
Anklets usually scream days at the beach, right? Well, call me crazy because I'm hanging on to the last days of summer! And these diy anklets are such simple and chic pieces of jewelry I say wear them into fall with your super trendy ankle boots. At my BlogShop class last weekend everyone was wearing cute boots!
I love anklets. You'll find anklets all over my wishlists. I used to say I would order great anklets from anywhere in the world I could. Then I found out that every man, woman and child can easily make their own designs. I'm done with signing my life away to ecommerce stores; I'm making my own! So if you love anklets, stop shopping for them, pay attention for 2 seconds and get crafting. You can make a durable anklet with adorable silver charms or string or any other crazy design you can imagine for a fraction of the price as the ones you can buy online. You'll discover a knack for jewelry-making you never knew you had!
Easy bead DIY anklet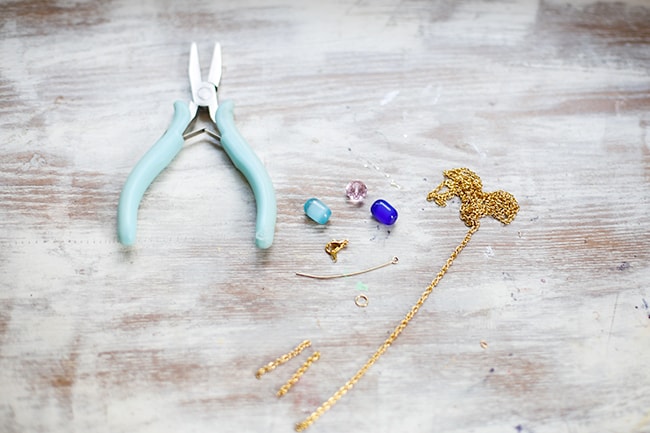 Supplies needed:
Long chain
Bead of choice
2 small jump rings
Lobster clasp
Head pin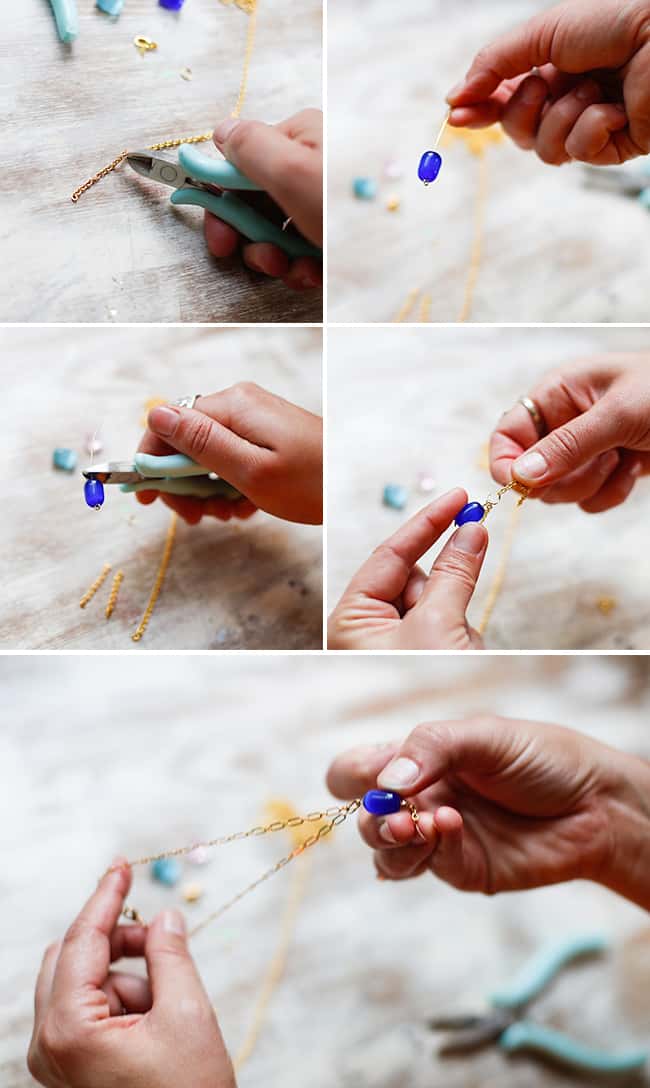 Clip two small pieces of chain, each 1-2 inches long. Put the head pin through the bead then cut the excess of the head pin. Slide on the small pieces of chain and then use pliers to bend the end into a loop. Measure your ankle and cut a longer piece of chain. In the center of the chain attach the top loop of the bead with a jump ring. Add another jump ring to one end of the chain and a lobster clasp to the other end as your final touch. Then stand back and admire the results of your finished project.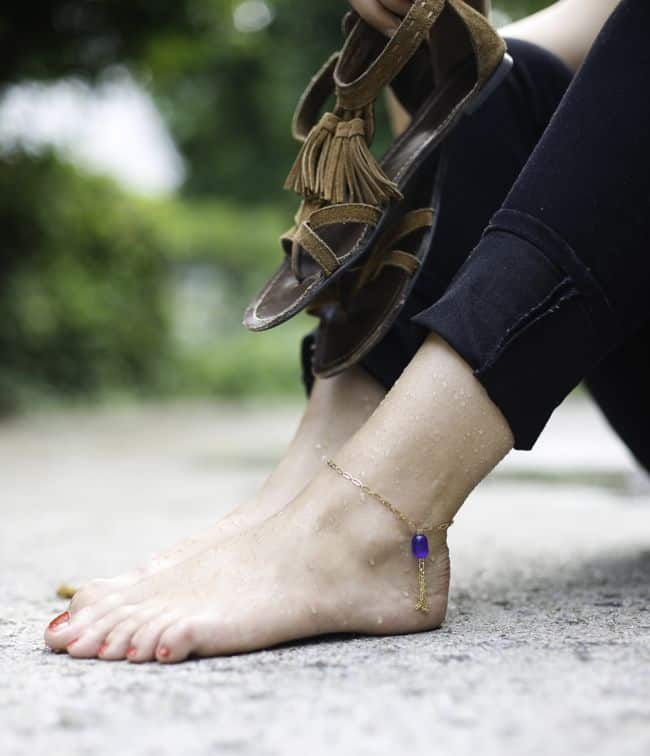 Do you wear anklets? Don't forget about them! Make a simple one for an easy end-of-summer look and enjoy a few more lazy days!
Frequently Asked Questions
How many beads are typically used in beaded ankle bracelets?
Beaded ankle bracelets can have varying numbers of beads, typically ranging from 2 to 5 beads per strand, depending on the design and style.
Where can I purchase beaded ankle bracelets online?
Beaded ankle bracelets can be purchased online from various sources, including jewelry websites, e-commerce platforms, and artisan marketplaces where global artisans sell their creations. But it's more fun to make your own!
Can I customize the size of DIY beaded anklets?
Yes, one of the advantages of making your own beaded anklets is that you can easily customize the size to fit your ankles perfectly. You can adjust the length of the anklet by adding or removing beads according to your preference.
What materials are commonly used in beaded ankle bracelets?
There are various types of beads that can be used in DIY beaded anklets, depending on your preference and style. Commonly used beads include glass beads, seed beads, crystal beads, gemstone beads, wood beads, and metal beads. You can choose beads in different colors, shapes, and sizes to create unique and personalized anklets.
833