This post was created in partnership with Everclear® Grain Alcohol. All thoughts and opinions are my own.
It's never too early to start thinking about spring cleaning—at least in my house—but this wasn't always my approach. I used to dread the pressure to deep clean my entire house every spring until I came across a simple piece of advice aimed at those who tend to procrastinate when it comes to cleaning: you deserve to live in a beautiful, clean space.
That one snippet changed my perspective about cleaning in general, but especially spring cleaning. I want to live in a house that greets me with sparkles and positively gleams when I walk in the door, and spring is the ideal time to start fresh with a clean home!
And there is no better way to get your place sparkling than by cleaning your glass surfaces. Windows and glass doors let the light in, and your mirrors and glass tabletops reflect that light.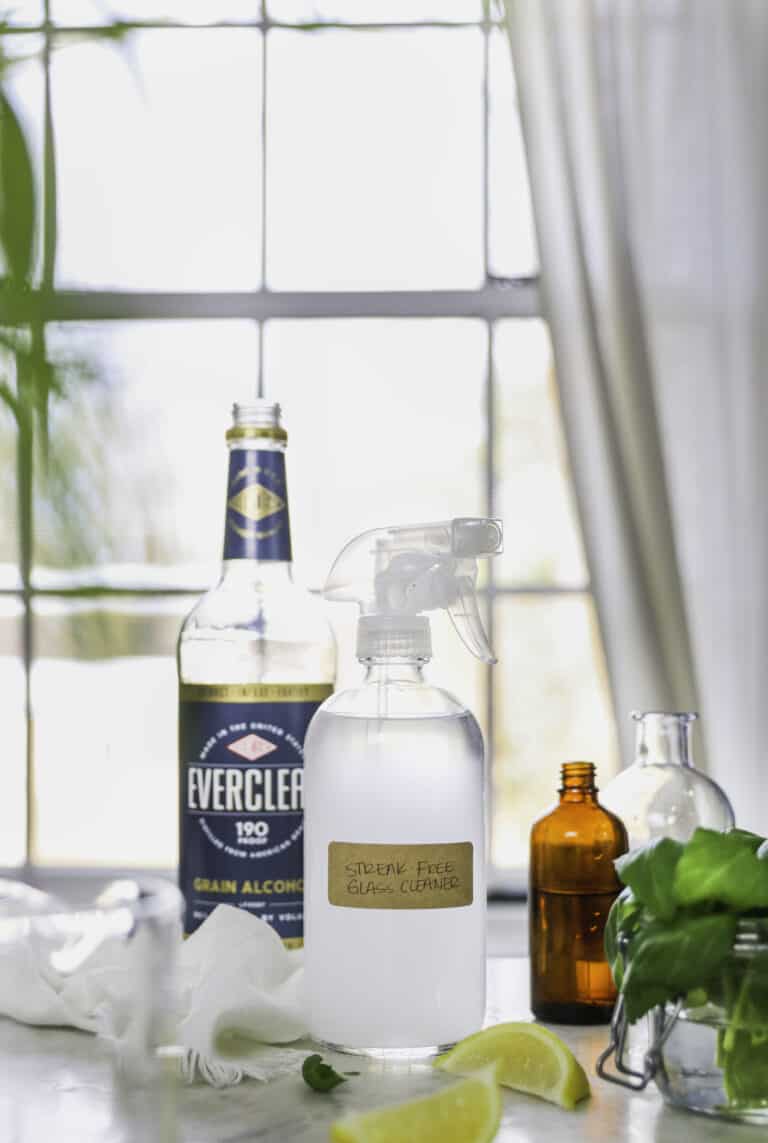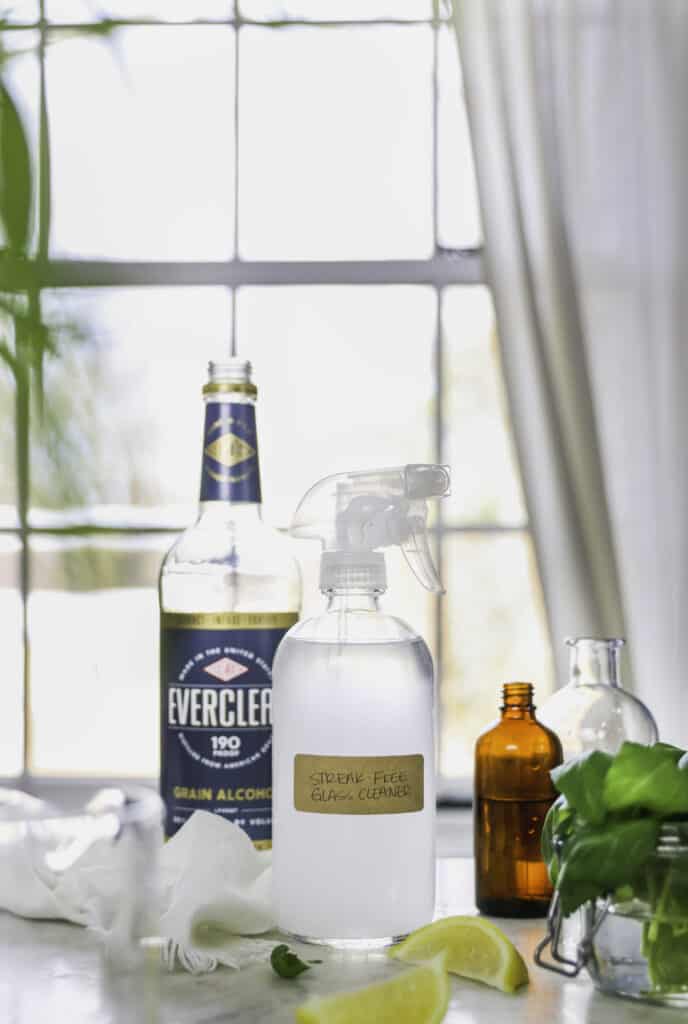 When those surfaces are free of dust and smudges, my house just feels sunnier and brighter. That being said, I'm not always a fan of store-bought glass cleaners, especially when the list of ingredients can be extensive.
That's where this DIY Lemon Basil Glass Cleaner spray made with Everclear® Grain Alcohol comes in handy. If you haven't used Everclear for cleaning before, you're in for a treat.
If you're not familiar with Everclear, here's a little primer: it's a grain alcohol product with a high proof, which can help shine surfaces. This is why you'll often see alcohol like Everclear used in recipes for cleaning products.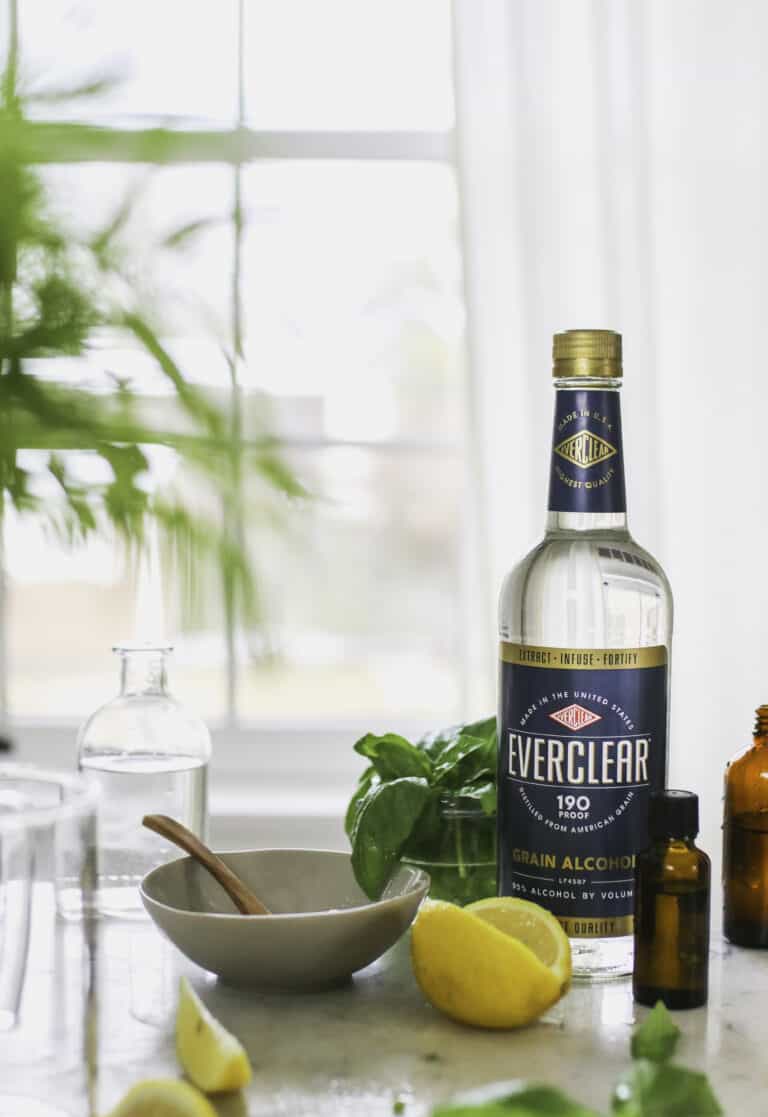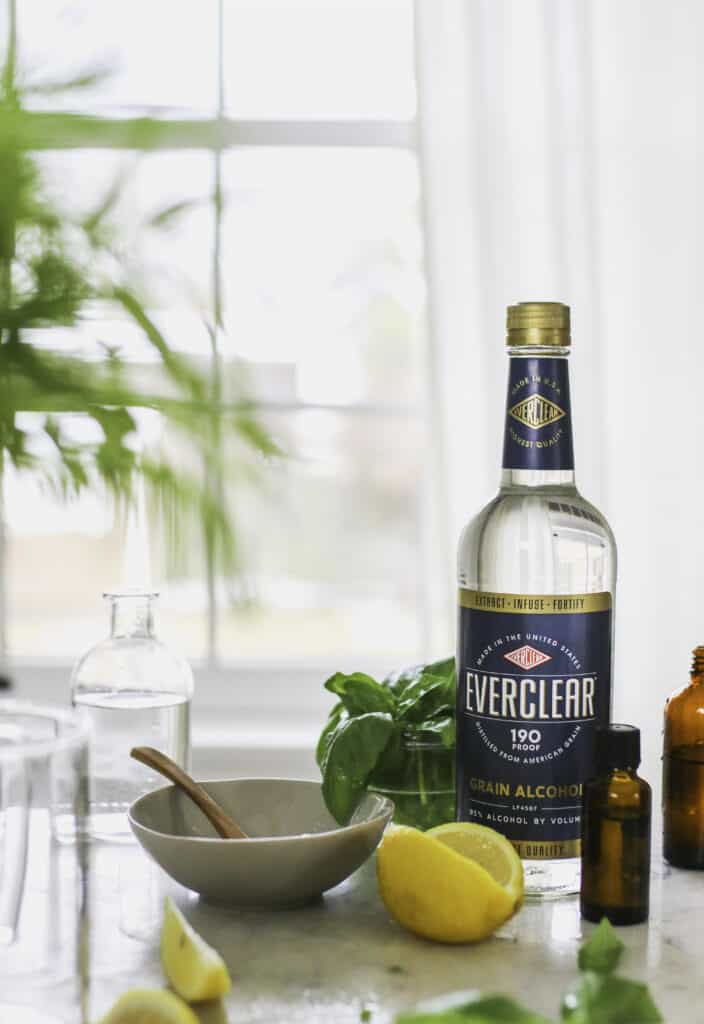 Everclear is a great choice for cleaning because it helps essential oils bind to water. We all know oil and water separate when mixed together, which can be an issue when you're adding essential oils into water-based cleaning products.
But when you include an alcohol like Everclear in the mix, the essential oils become more soluble in water. Everclear also makes for a great ingredient in DIY cleaning products because it's readily available, affordable and incredibly versatile (you can even use it in beauty recipes!).
Sure, you can use Everclear to make a delicious cocktail, but you can also use it to make cleaning products for any number of surfaces in your home. I especially love using it to clean glass and windows.
When combined with white vinegar, water, dish soap, cornstarch and lemon and basil essential oils, Everclear helps to create a cleaning solution for every glass surface in your home—without leaving streaks. Plus, the lemon basil scent is so refreshing for spring!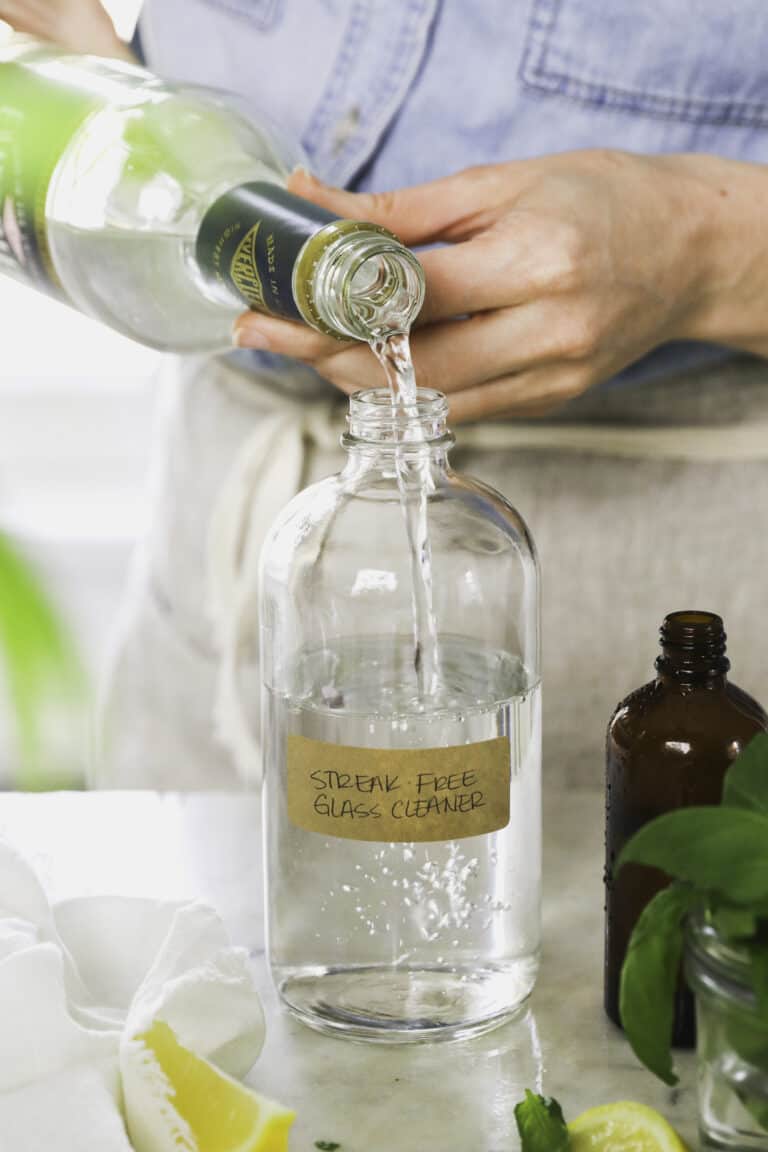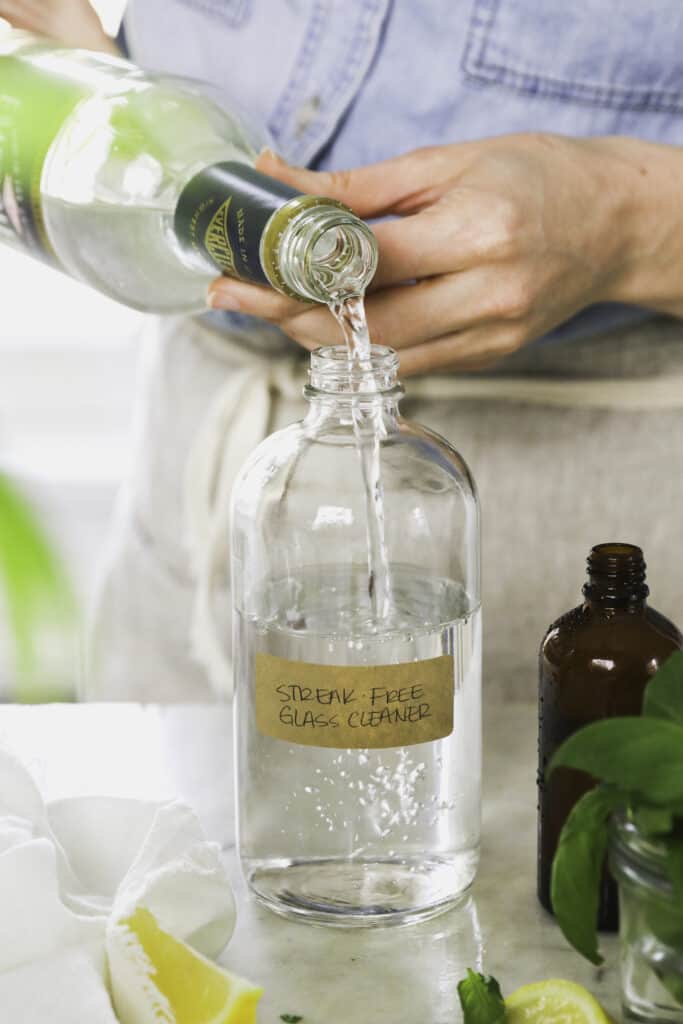 Ingredients
– 3/4 cup Everclear Grain Alcohol
– 3 tablespoons white vinegar
– 1 cup water
– 3 drops dish soap
– 5 drops essential oil (3 drops lemon and 2 basil)
– 1/2 teaspoon cornstarch (optional)
Supplies
– 16-ounce glass spray bottle
– funnel (optional)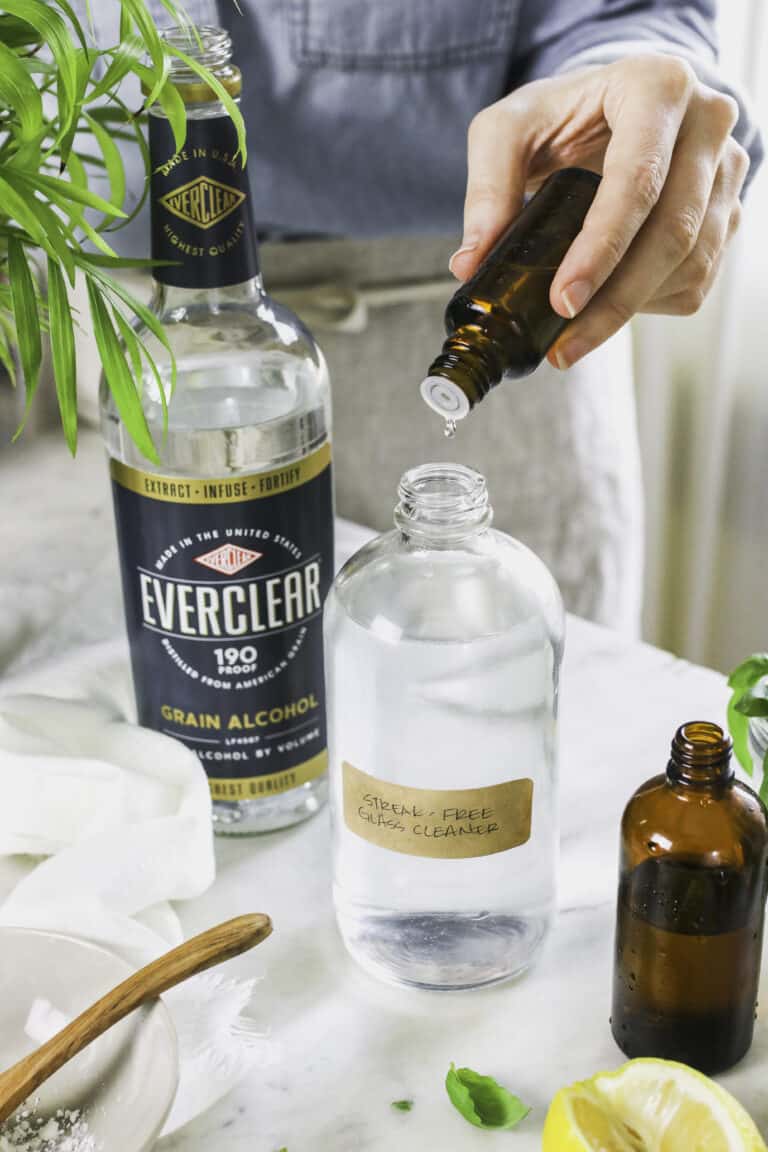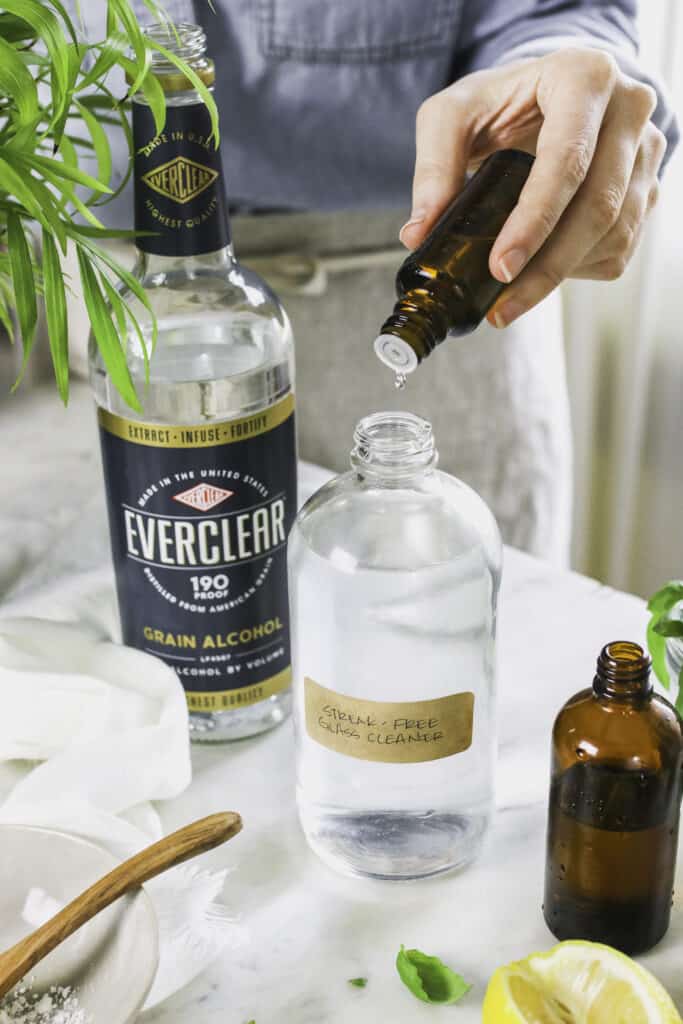 To make this simple glass spray, combine the Everclear, white vinegar and tap water in a 16-ounce glass spray bottle. Using a funnel when pouring makes this task easier, but you can also pour the liquids directly from your measuring cup if you don't have a funnel handy.
Add the three drops of dish soap and the five drops of essential oil (three drops of lemon and two drops of basil) directly to the bottle, then add the cornstarch, if you opt to include it. Shake the bottle to incorporate all of the ingredients, and the solution is ready to spray directly on those glass surfaces!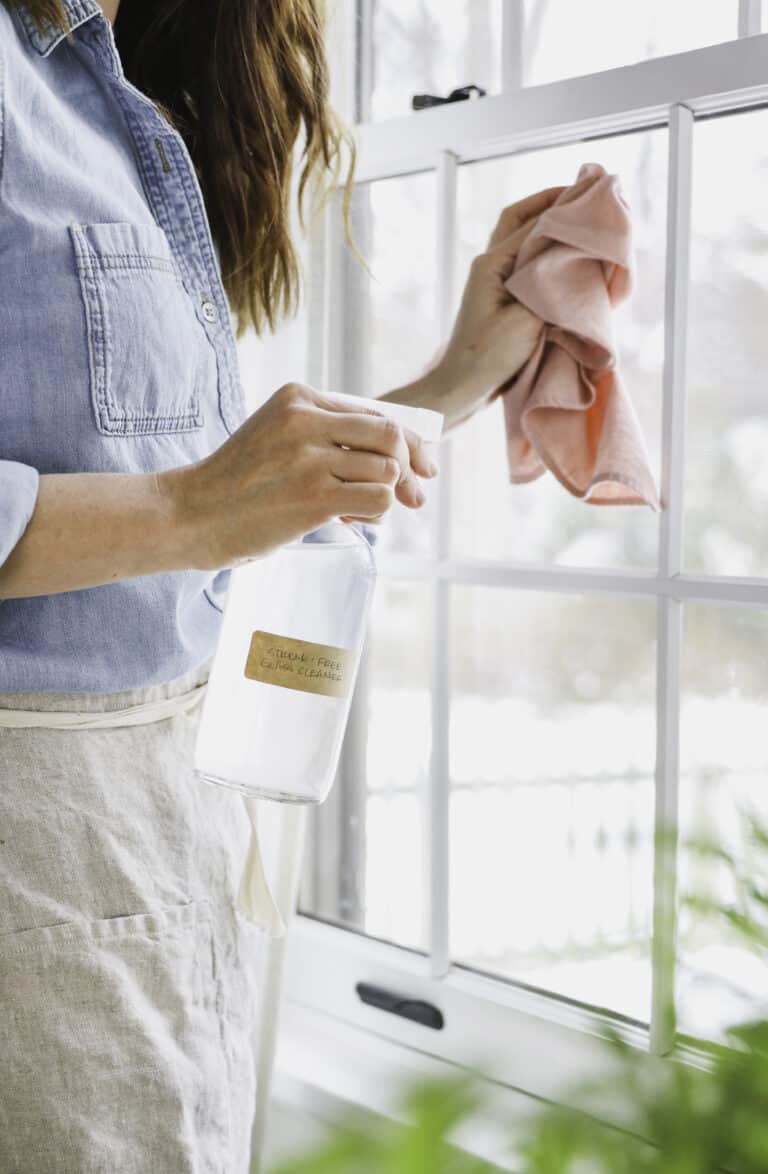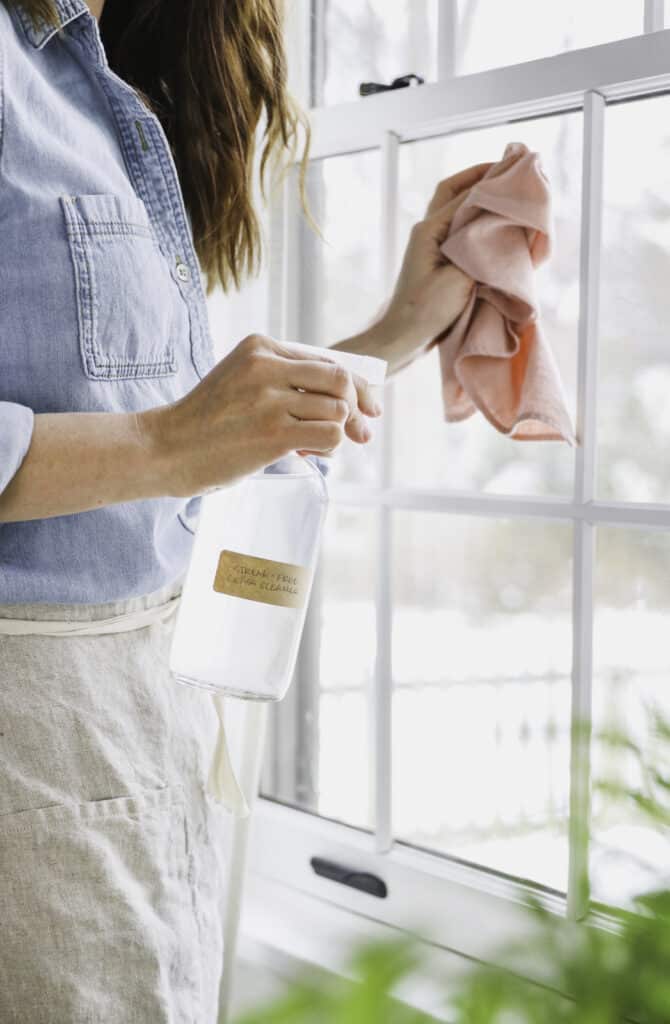 I like that the lemon and basil essential oils give the spray a noticeable scent without making glass greasy or streaky. I added cornstarch to the recipe because I found that little bit of fine grit to be particularly helpful when cleaning dirty windows and tackling grime, specifically in high traffic areas like sliding glass doors, which typically host a collection of smudges and mystery gunk in my house.
It's important to note that, if you do opt to include cornstarch in your spray, it will settle in the bottom of the spray bottle over time. So remember to shake the bottle well prior to use or leave the cornstarch out of the recipe if you'd prefer. It is effective either way—it just depends on if you need that little bit of extra grit for cleaning off stubborn grime (like toothpaste on a bathroom mirror) more easily.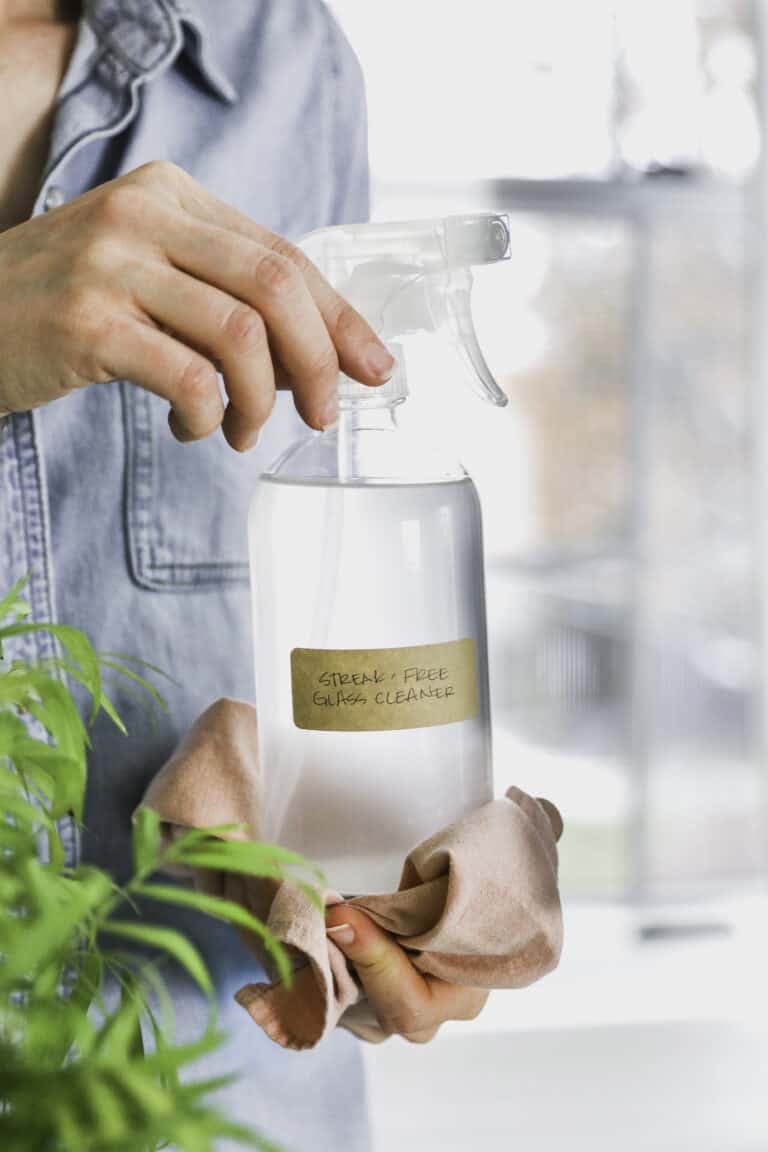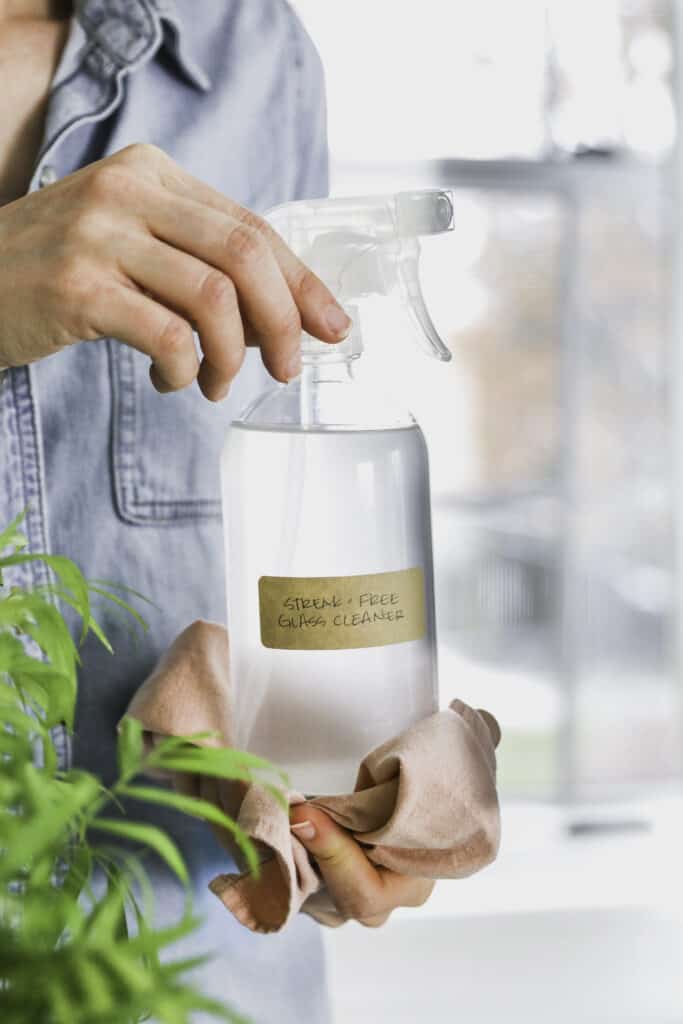 To use, simply spray this cleaner directly on glass surfaces and then wipe clean. When you're finished, store the spray out of direct sunlight.
Have you used Everclear for cleaning before? I'd love to hear how you've incorporated it into your cleaning routine!
You can find Everclear at your local retailer or online via Cask Cartel, Caskers or Drizly. You can also search Everclear's product locator page online!
123