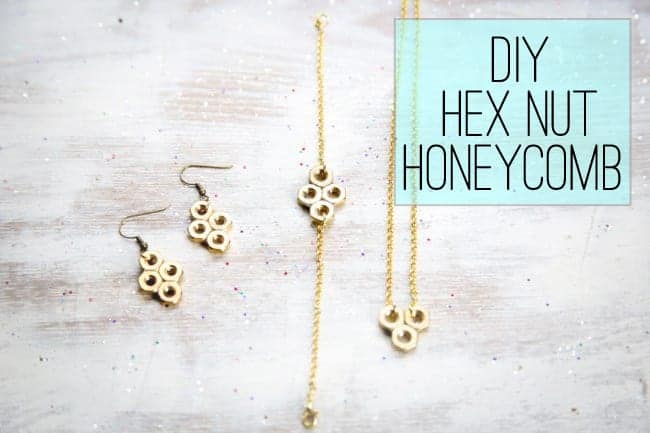 It's the last week before Christmas - what? how did this happen? If you're still on the lookout for a DIY gift, I have a super easy last minute idea for you. On the hunt at Home Depot for gifts for the hubby, I discovered gold hex nuts. (Mark gets a drill and I get jewelry - everyone wins!) After making simple hex nut earrings I experimented with making little honeycombs.
DIY Hex Nut Bracelet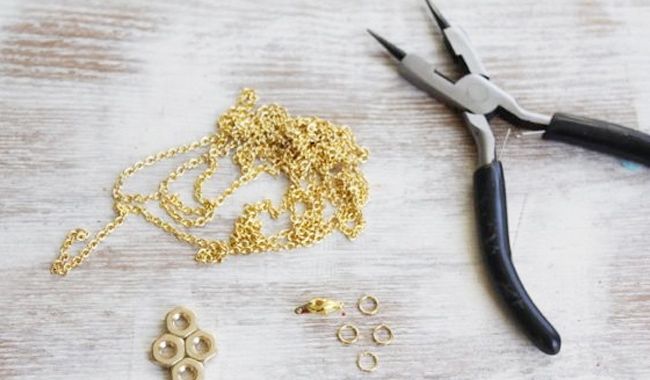 You will need:
Gold chain
Gold hex nuts - I recommend size 8 or 10
E-6000 glue
4 gold jump rings
Lobster clasp
Jewelry pliers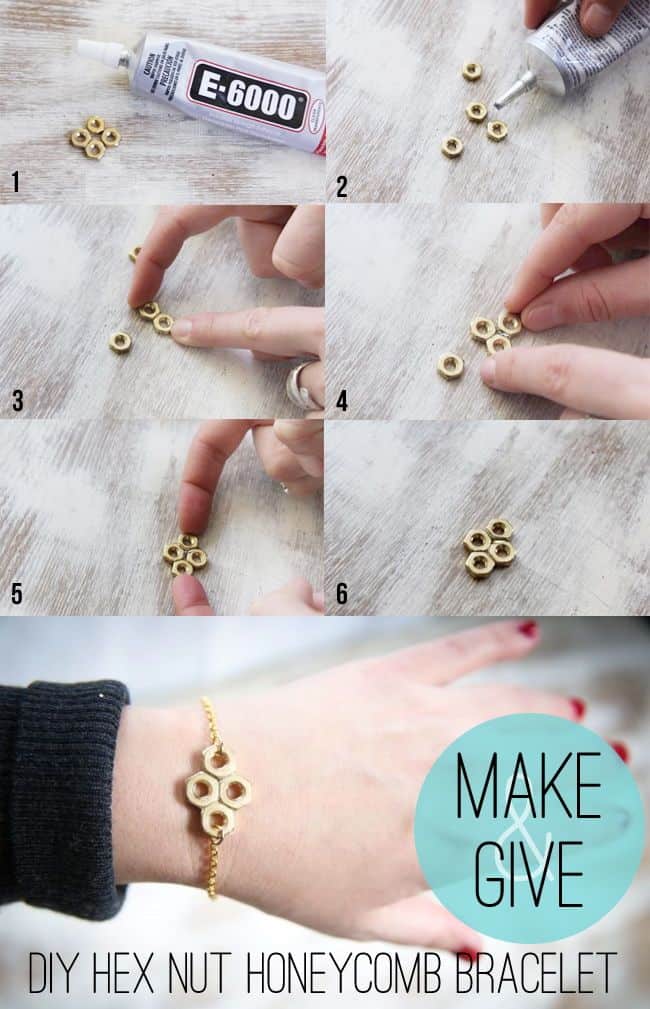 Using E-6000, glue the hex nuts together into a honeycomb shape. Let it dry completely - overnight is best. Once it's dry, you are ready to add the chain.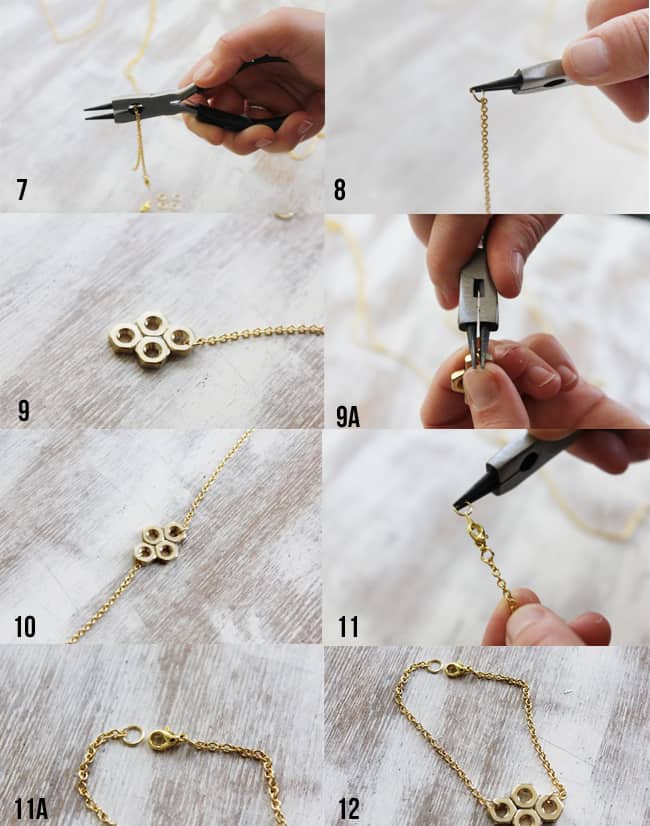 Step 7: Measure your wrist with the chain and cut the amount you need. Then cut it in half.
Step 8-10: Attach a jump ring to one end of each piece of chain. Then put it on the hex nut and close. Note: you can also do this step before gluing the honeycomb shape.
Step 11-12: Double check the length of your bracelet and adjust the length if needed. Then add a jump ring to one end and the lobster claw to the other. And you're done!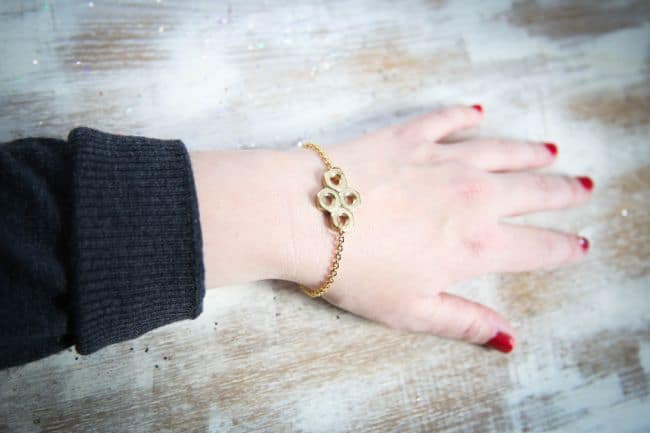 I love how delicate it looks - even though it's made from hardware! The gal who helps me with pictures took this one home with her so I know it was a hit. :)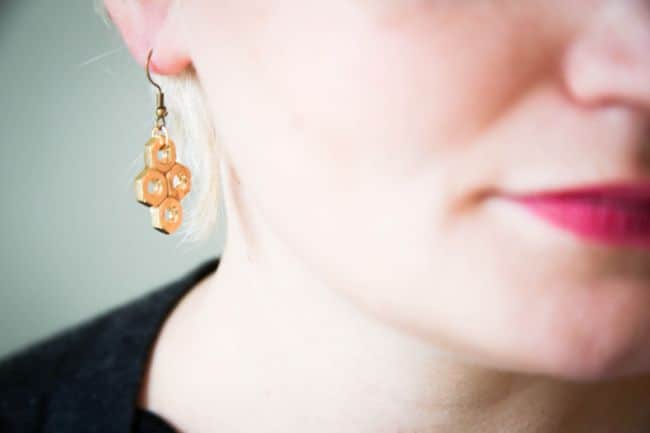 I love it as earrings or as a necklace (see first photo). What do you think? Do you like hardware store jewelry?
3