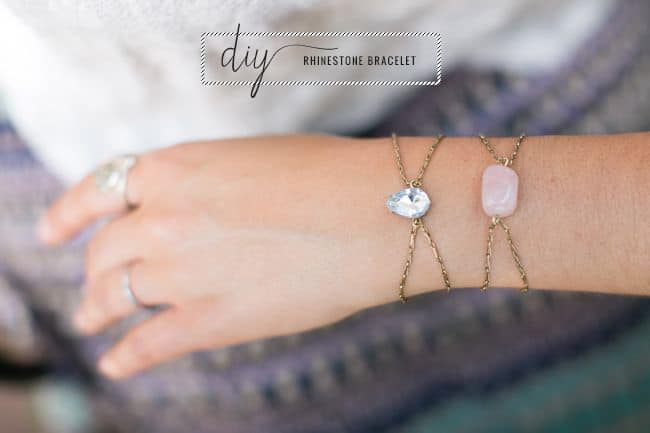 I'm calling this a rhinestone bracelet even though the "jewels" are actually scrapbooking stickers. At a recent Pinkalicious sleepover Caroline decorated a fancy crown with stick-on gems that my sister found in the scrapbooking section of Michaels. When C came home with it, I'll admit that mommy got very excited. (And when the crown got ripped and was destined for the trash I pried off a few of those gems. Don't tell.) The stickers come in lots of colors and shapes but the clear ones are my fave.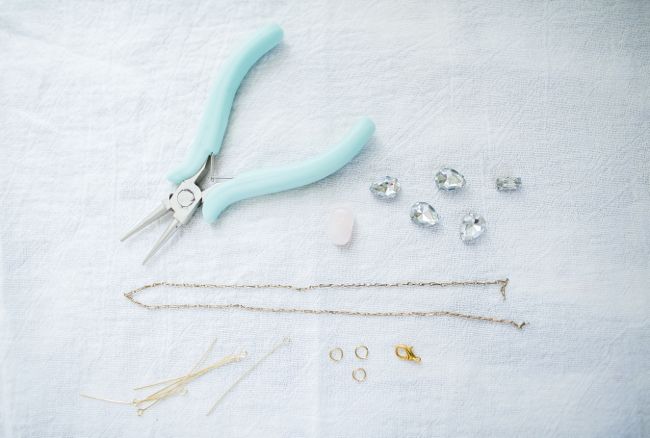 Supplies needed:
Rhinestone scrapbooking gems - just make sure they are the dimensional stickers that have settings attached. You can also make this bracelet with any sort of bead or stone that has a hole through the middle.
Headpin
Chain
2 jump rings
Lobster clasp
Jewelry pliers

Stick the headpin through the holes in the rhinestone setting. Cut the pin length and use the pliers to curl it into a circle. Pull a piece of chain through each loop of the headpin. Check the fit here and cut the length if necessary. Then connect each piece of chain with a jump ring so the chain forms a loop on each side. Add a lobster clasp to one side of the chain through the jump ring.
I never thought I'd get into scrapbooking. But if there are jewels involved....
12