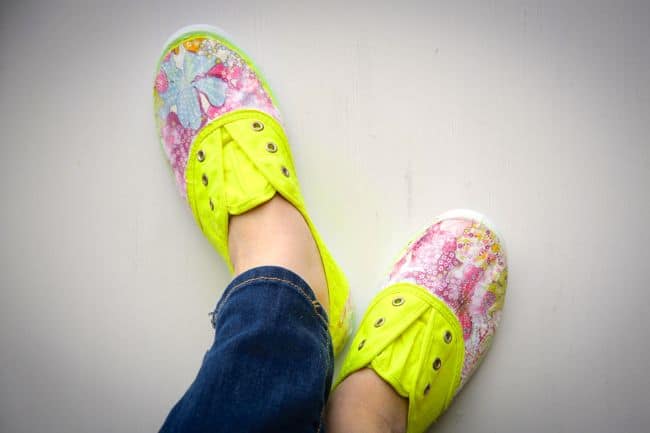 I got these super bright shoes from my mom, and like they say in Curious George, "that's a lot of yellow for one person." While my mom could pull it off, I would most likely blind people.
But the shoes are easy on, easy off and quite comfortable, so I toned them down a bit with a trendy floral using Mod Podge photo transfer.
DIY Shoes with Floral Photo Transfer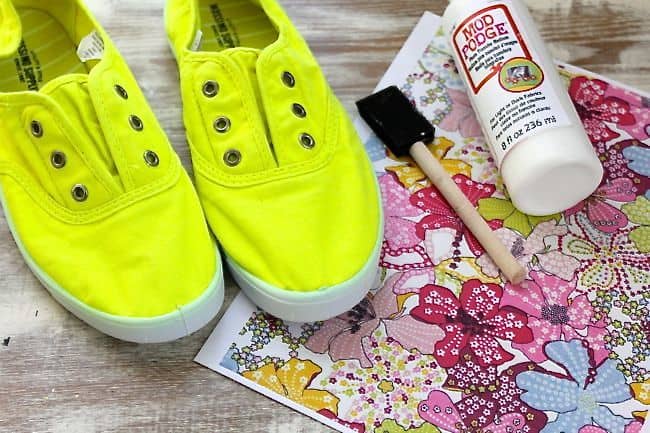 To make your own photo transfer shoes, you will need:
– A plain pair of canvas shoes (I can't find these yellow ones online, but there are tons of colors and options available in stores.)
– A photo printed on an ink jet printer. I did a Google search for florals and looked for one that went with electric yellow.
– Foam brush
– Masking tape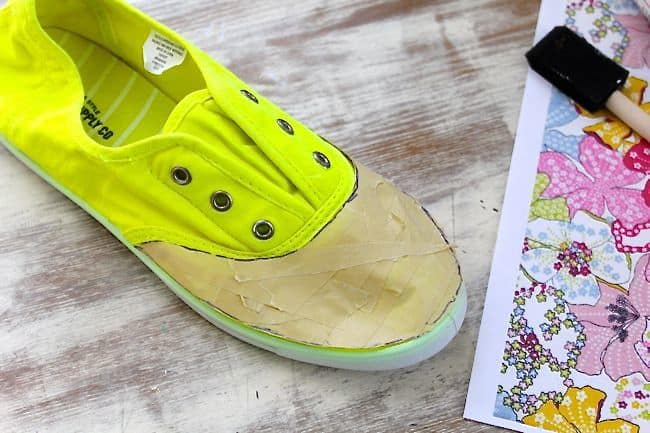 After spending approximately 3 million years trying to cut a piece of paper into the right shape, I had the brilliant idea of using tape. So. Much. Easier.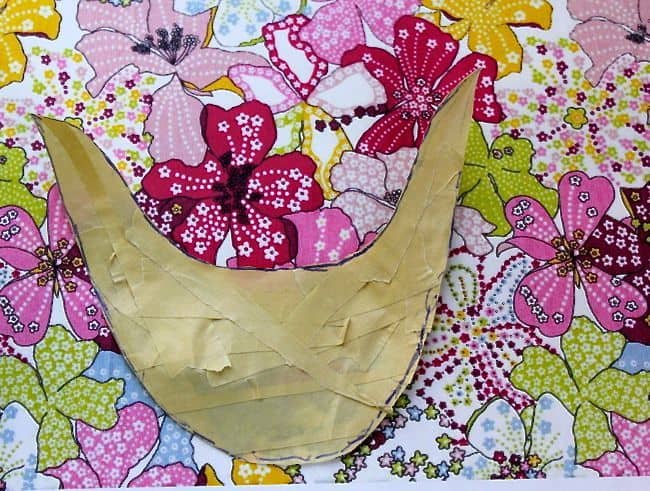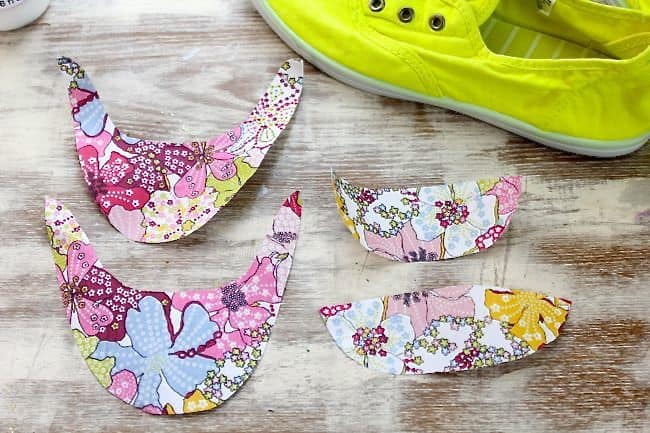 Using your tape stencil cut shapes for the tops and backs of the shoes. The tops of the shoes are slightly different, but instead of making another tape stencil for the second shoe, just flip the first one over.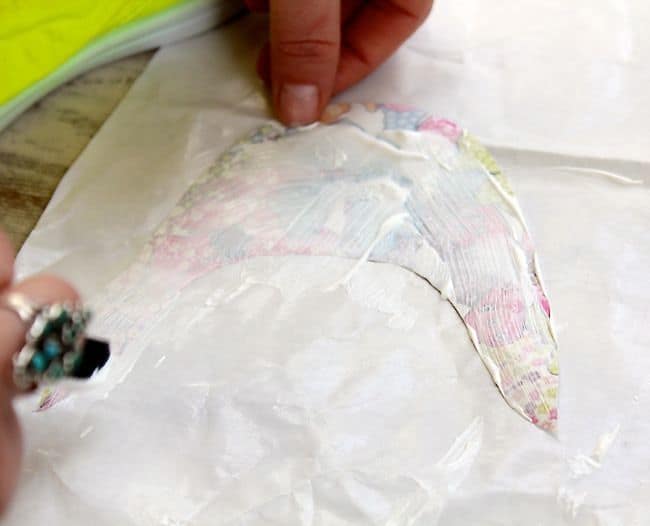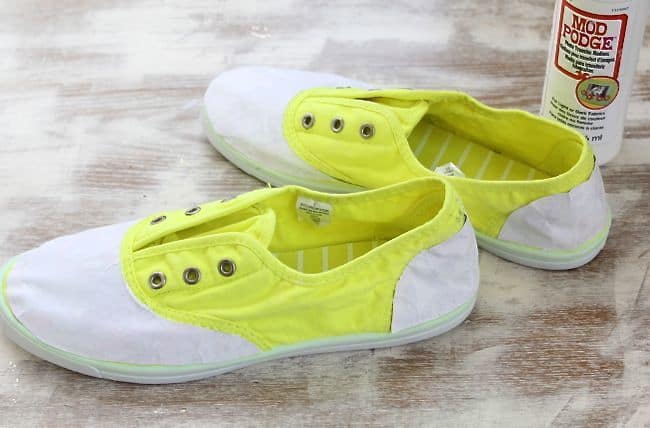 Apply a heavy coating of the photo transfer on the top of the paper where the ink is and then apply it to the shoes. Use your fingers to flatten it and get out any air bubbles.
Then wait 24 hours for it to dry. Yes, this is killer. For immediate gratification crafters (like me), having to wait a whole day is torture.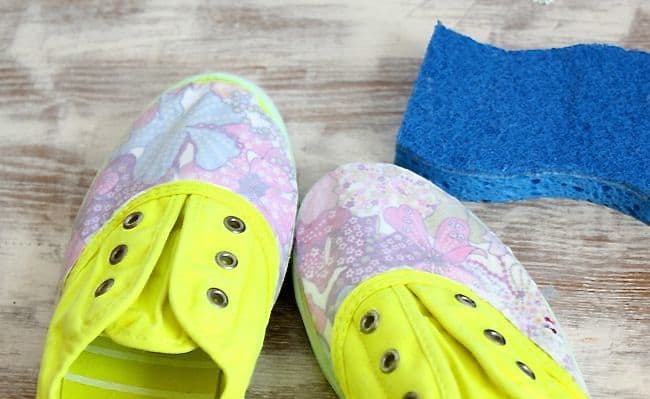 When time is up (yay!), take a wet sponge and apply it to the paper. It doesn't need to be sopping wet, but you want to make sure it's saturated. Grab a cup of coffee and wait 2 minutes.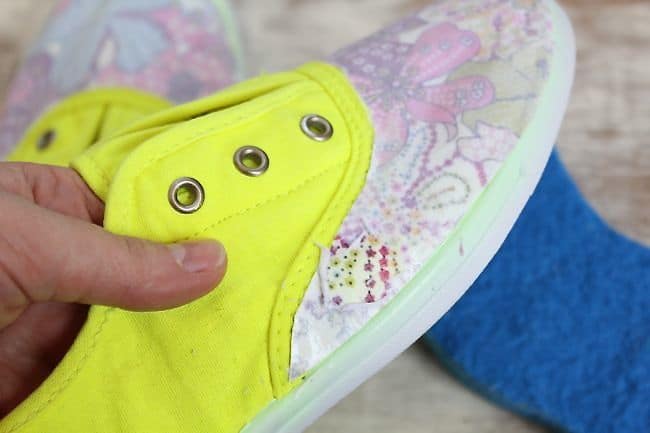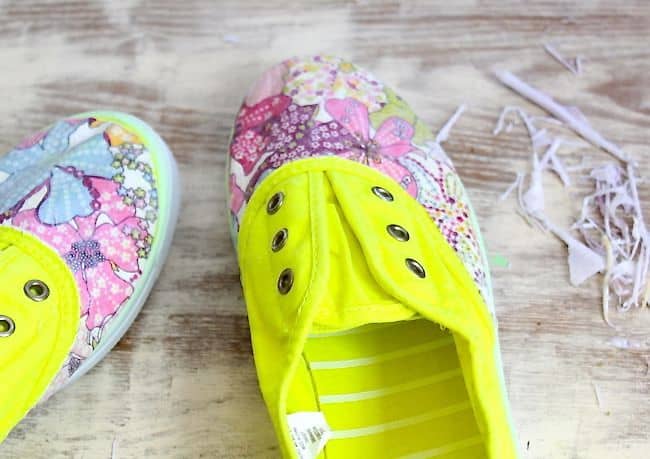 When you come back, peel off the outside paper. Do this gently with a wrung-out sponge—if you get too vigorous you'll pull off all the color. Let the shoes dry and seal it with a coat of glossy Mod Podge.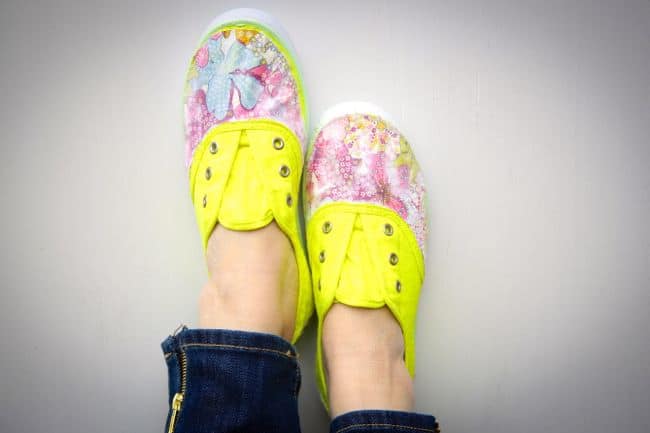 If you want an easy first photo transfer project to start with, try a tote bag. I downloaded a free screen saver and printed it on my home printer. It was the perfect starter project!
Looking to transform and customize more shoes? Check out our favorite fun shoe makeover ideas.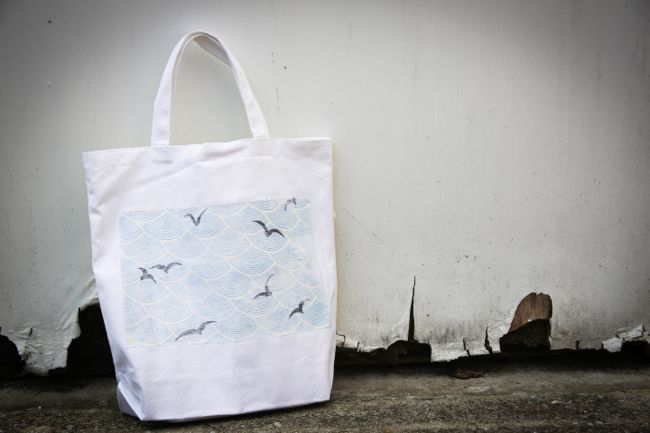 DIY Floral Canvas Shoes FAQ
What kind of printer should I use for this project?
You'll need to use an inkjet printer because the ink is what gets copied + transferred to your surface of choice.
Can I use scrapbooking paper instead of printing my own paper?
You need to use a picture from an inkjet printer. You can test out the scrapbook paper on a scrap piece of fabric if you'd like, but you can also simply make a color copy of your favorite paper/pattern instead.
Will any kind of Mod Podge work for this DIY?
I've only tried this project with Mod Podge photo transfer, which you can find online and at most craft stores.
91