I have a really fab, colorful, summery DIY charm necklace with tassels to share with you. On a recent holiday to Spain, I saw necklaces really similar to these in a gift shop and just knew that they were a perfect to make at home. I have used my new favorite jewelry-making find, pre-made earring hoops, as well as super-easy tassels to create this really fun summer charm necklace.
Supplies
Earring hoops
Chain
Ribbon
Charms
Beads
Embroidery floss
7mm jump rings
Large 3mm crimps
Instructions
Step 1
Gently take one end of the hoop out of the fastening. Add beads and charms in any design you like. Once happy with your design, put the end back into the fastening, to be extra secure you could add a tiny dab of super glue to ensure it stays closed.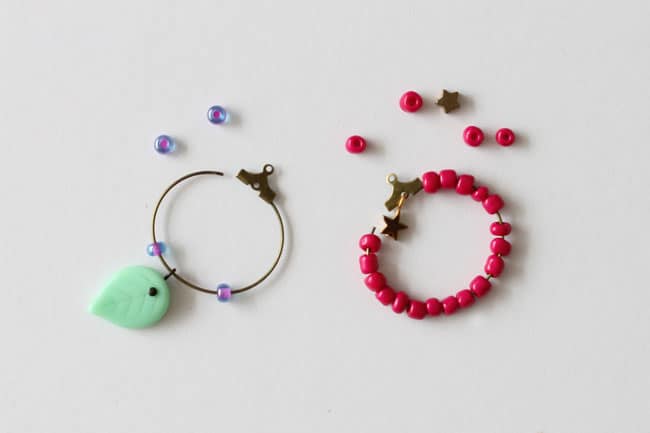 Step 2
Make a tassel (this is really easy). Take a skein of embroidery floss, open and divide in half. Take another piece of thread (I went for a contrasting color) wrap and knot approximately 1/3 inch from the loop to secure, then snip off any excess ends. Measure down 3 inches from the top of the tassel and cut with scissors. I like to comb the tassel to separate all the threads.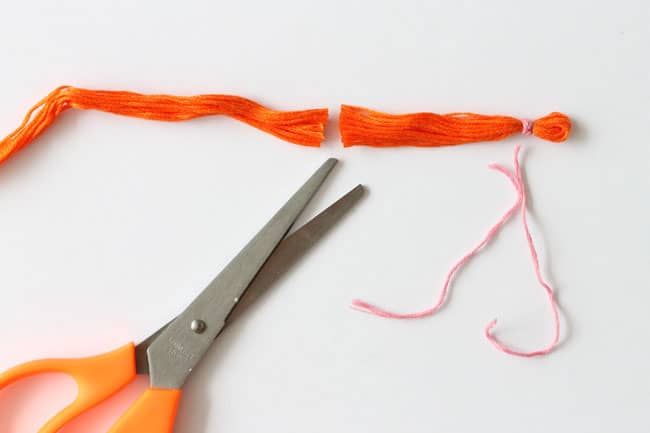 Step 3
Cut a length of chain 20 inches long and a piece of ribbon 8 inches long (the finished length will be 6 inches).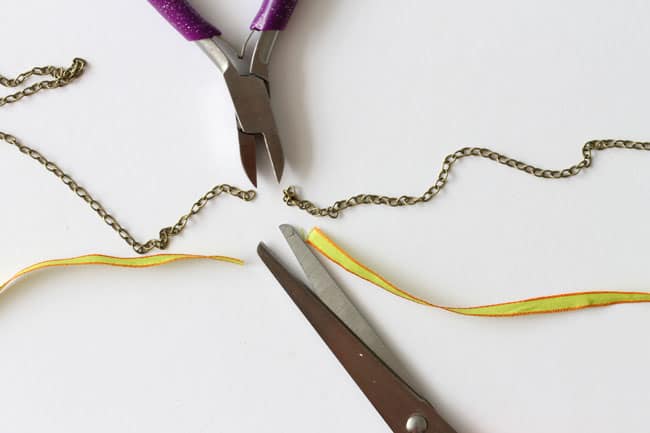 Step 4
Thread your crimp onto the ribbon, then thread the ribbon through the last link in the chain and back through the crimp. Squeeze the crimp with pliers to close. Repeat on the other side.

Step 5
Add your charms and tassels onto the necklace with 7mm jump rings.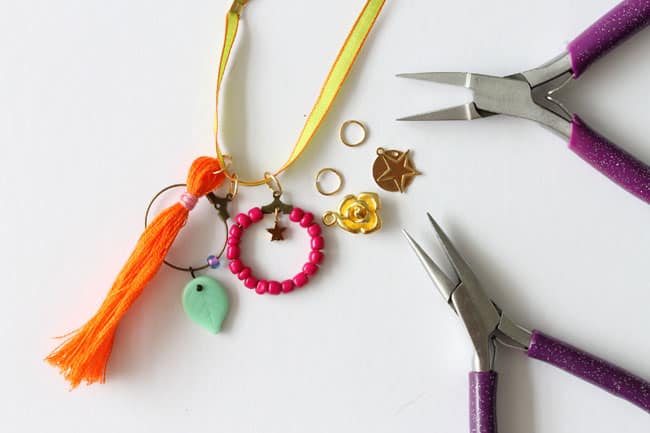 This necklace is a really great to make, because you can really go to town with different color combinations. If you don't want to make the whole necklace, then stick with hoops and add earring stands to make earrings instead.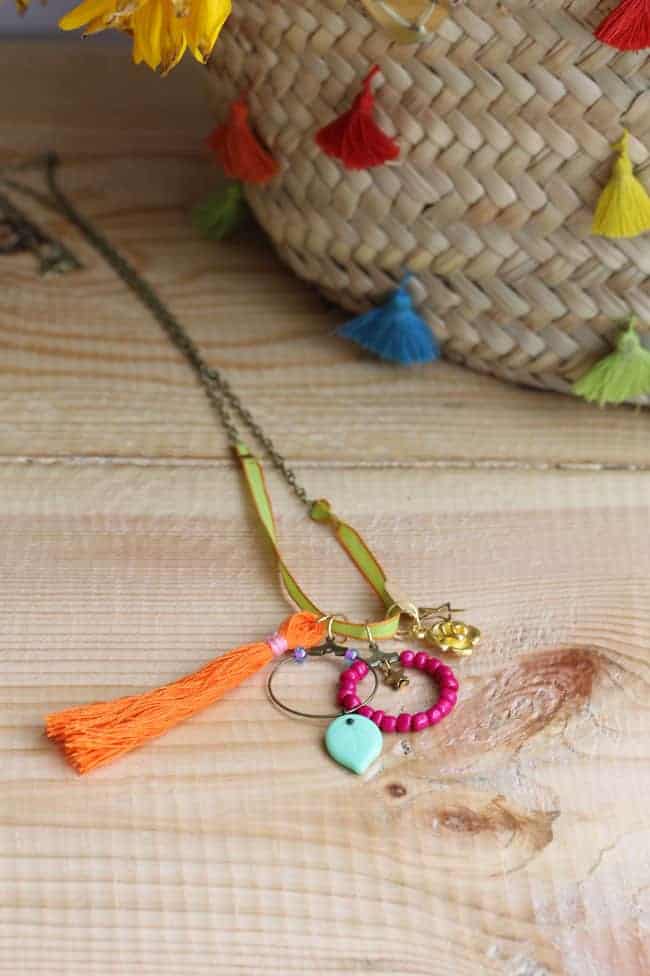 With the summer break in full swing, these would be a great way to keep older kids busy for an afternoon!
13