Inflammation is the body's natural response to protect itself from infection or injury. The swelling and pain is your body's healing action kicking in by bringing increased blood supply, immune mediators, and heat to the area. Inflammation can also happen when there's an immune response but no injury or illness, like with arthritis. Many essential oils have anti-inflammatory properties that can help to ease those aches and pains.
Anti-inflammatory essential oils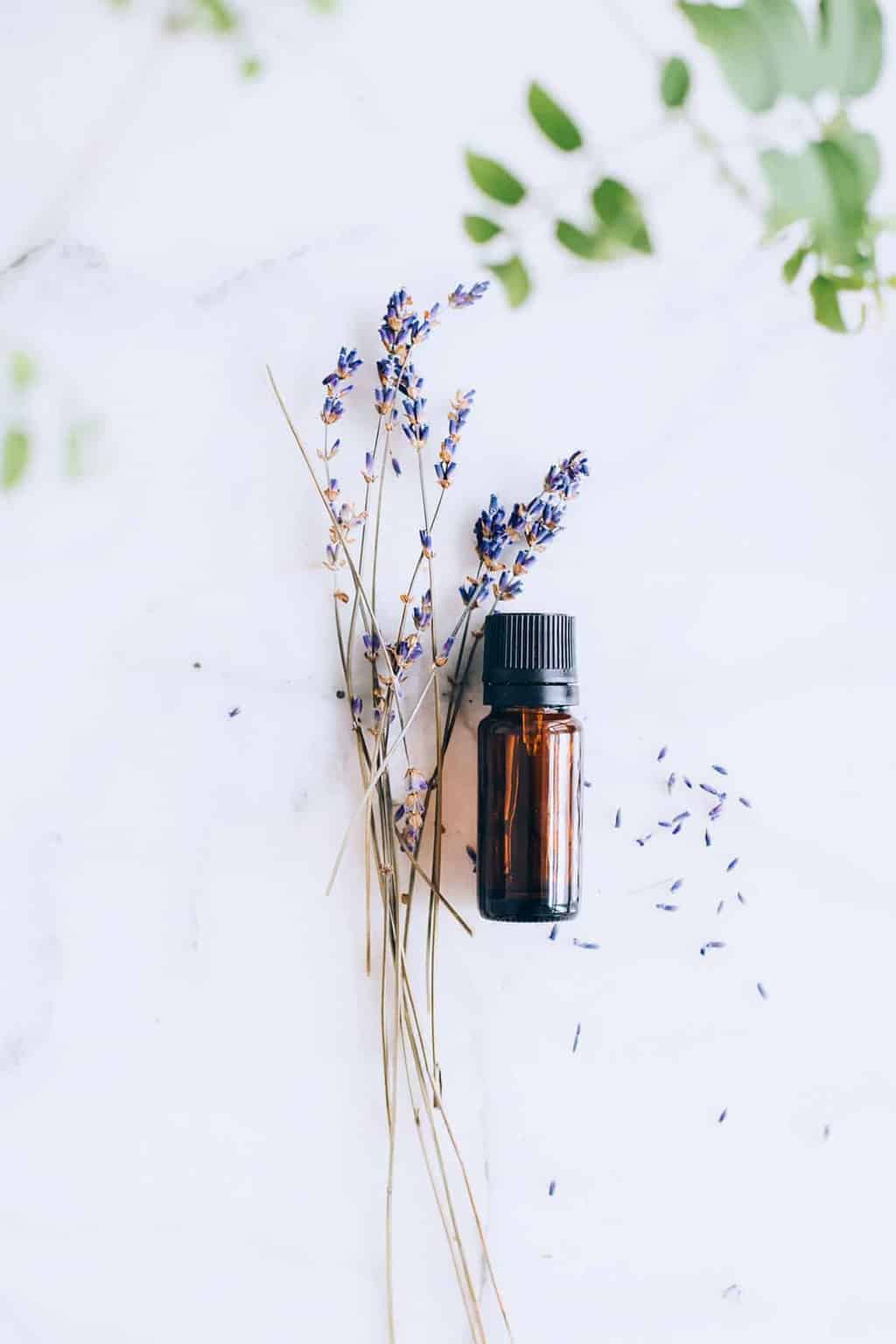 There are lots of options when it comes to essential oils for inflammation. Thyme is high in carvacrol, which is a type of phenol that works as a natural anti-inflammatory. Some varieties of frankincense can inhibit the production of inflammatory proteins and prevent white blood cells from leaking into tissues, both of which lead to inflammation. Rosemary and marjoram have analgesic properties that can provide relief for headaches and muscle pains. Roman chamomile is particularly suited to skin irritations. And, of course, lavender is good for just about anything.
Cedarwood
German & Roman chamomile
Copaiba
Clary sage
Eucalyptus
Frankincense
Geranium
Helichrysum
Lavender
Marjoram
Myrrh
Patchouli
Rose
Sandalwood
Thyme
Yarrow
All Purpose Anti-Inflammatory Essential Oil Blend
For general aches and pains, this is a good all purpose anti-inflammatory oil blend that's okay to use on the whole family.
Mix essential oils together in a 5ml amber glass bottle. To use, here are a few ways to apply it:

Massage: Add 6 drops of the essential oil blend to 2 teaspoons of grapeseed or sweet almond oil. Mix well and massage into the affected area. Use an arnica-infused carrier oil if possible.
Compress: Add 1 cup cold water to a bowl. Mix 6 drops of of the anti-inflammatory blend with 1 teaspoon grapeseed oil and add to the water. Stir the oil. Soak a cloth in the water, wring out the excess and apply to the affected area.
Roll-on: Add 10-12 drops of the essential oil blend to a 10 ml glass bottle with roller ball. Fill the rest of the bottle with carrier oil and replace the rollerball cap. Shake to blend and apply to the affected area.
Salve: Melt 1/4 cup of jojoba oil with 1/4 ounce of beeswax. When the beeswax is melted and the oils are combined remove from heat and pour into a 1-2 ounce jar. Add 30 drops of the essential oil blend. Replace the cap, give the jar a shake to blend, and then let it stand until hardened.
For tired or stiff joints & muscles after a hard workout

You know that feeling when you can barely move after a hard workout. Stimulating oils like ginger and black pepper can help boost circulation when you want to ease inflammation and relieve joint stiffness.
Add essential oils to two tablespoons of grapeseed oil and massage into affected areas.
For inflammation with pain (sprains, strains, tension headache)
These oils work well when you want anti-inflammatory and analgesic relief. Peppermint, rosemary, marjoram, thyme, rose, eucalyptus, clove, bergamot and fennel can all help relieve localized pain.
Add essential oil drops to a 10 ml glass bottle with roller ball. Fill the rest of the bottle with carrier oil and replace the rollerball cap. Shake to blend and apply to the affected area.
For skin inflammation (acne, sunburn, eczema)

Roman chamomile, clary sage, geranium and patchouli can be especially helpful with skin conditions that come with inflammation or itching. Try this skin-soothing gel for sunburns or psoriasis.
Add essential oils and hydrosol to 2 ounces of aloe vera gel or an unscented cream base. Stir together and store in a glass containers. Apply as needed.
Got an insect bite? Try a compress with lavender or Roman chamomile to get relief.
For respiratory inflammation (
bronchitis, laryngitis

)

Essential oils like eucalyptus, peppermint, rosemary and cypress can be especially helpful with nagging respiratory inflammation. Use this blend for coughs, colds and sinus congestion.

Make a 2 ounce salve with 1/4 cup carrier oil and 1/4 ounce beeswax and add 50 drops of essential oil blend.

This post was medically reviewed by Dr. Holly Smith, a board certified physician in nephrology and internal medicine with a background in nutrition. Learn more about Hello Glow's medical review board here. As always, this is not personal medical advice and we recommend that you talk with your doctor.

526