Washing the dishes is much more enjoyable with a pleasant smelling dish soap. I think that's true for most household tasks.
Cleaning up isn't fun, but there are little things that can make it more bearable. Take this herb-infused dish soap as an example. I love the way it smells.
It's refreshing and calming, and I can almost imagine myself away from the kitchen sink and into a more serene scene, like a field of flowers. Well, almost.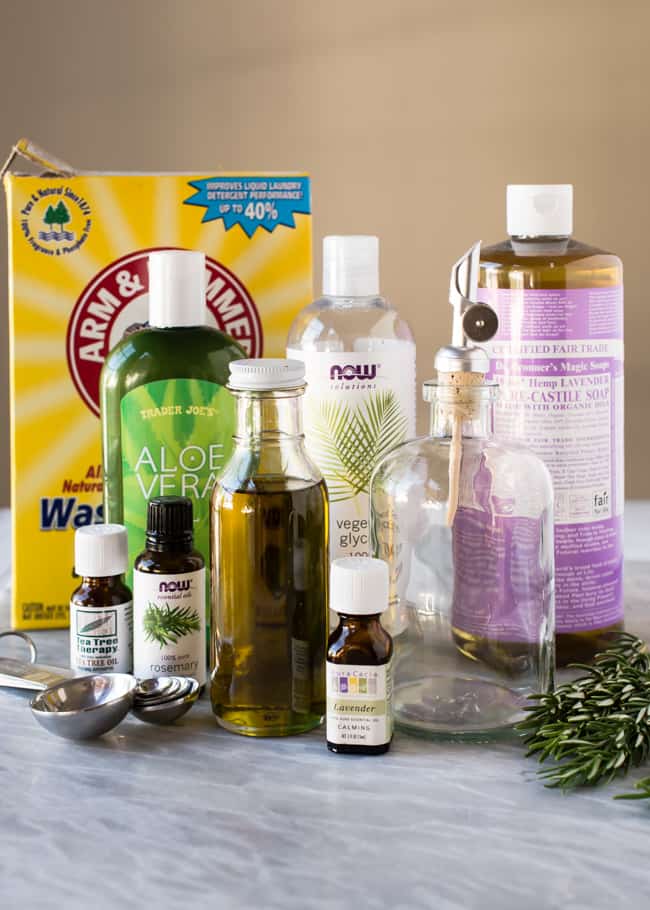 The truth is I also care about how these natural cleaning products perform as well as how nicely they smell. And yeah, I'm kind of addicted to making and trying out homemade natural cleaning products. This herb-infused dish soap is one of my favorites at the moment, and it gets my dishes squeaky clean too.
Gentle on Hands Homemade Dish Soap
My grease fighting dish soap works great on dishes, but can be rough on hands. Since I don't always use gloves, I added aloe and olive oil this time to protect my skin.
Super washing soda is an optional ingredient here, and not much is used even then. It tends to be harsh on skin, so use caution if you have sensitive skin. I've included it because it helps the soap thicken up. Otherwise it's quite a bit runnier than the dish soap you buy at the store.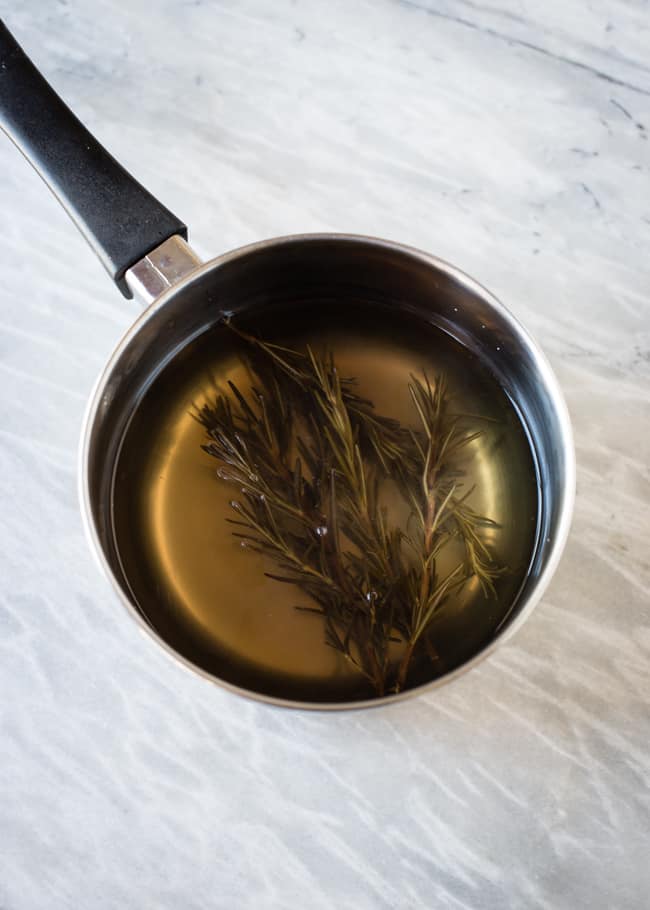 Rosemary is one of my very favorite fall herbs, but you could use thyme, sage or basil. Steeping the herbs in hot water helps release their fragrant oils. After that, everything gets mixed together. Then transfer to a bottle with a spout, like an olive oil cruet, and you're set!
I've included essential oils here too. Lavender and tea tree have anti-microbial benefits, and I added extra rosemary oil for an even stronger scent. Rosemary has been said to improve memory (something I need!), and its antiseptic properties are great for dish soap.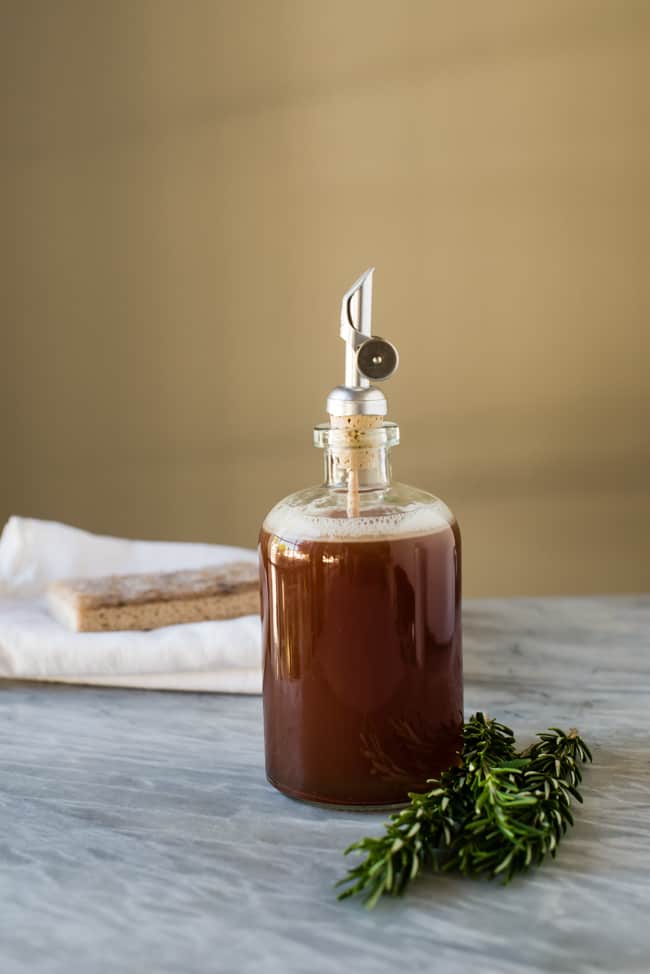 This dish soap is really concentrated. A few drops is plenty for a quick wash up with a sponge. Fill up one side of the sink with hot water and add 1-2 teaspoons of the herb-infused soap. You'll be amazed that's all you need to do the job.
48