There was a time when I used to visit the hairdresser every 6 weeks for a cut and color. Every… six… weeks… Not only was it expensive and, uh, nausea-inducing (chemicals!), but I spent somewhere in the ballpark of 35 hours a year at the salon. Oi. Now, I rely solely on at-home hair color boosters to freshen my natural color. If you're ready to ditch the salon color routine, we've got the homemade hair color recipes you need to tint your hair naturally with nothing more than a few herbs and kitchen essentials.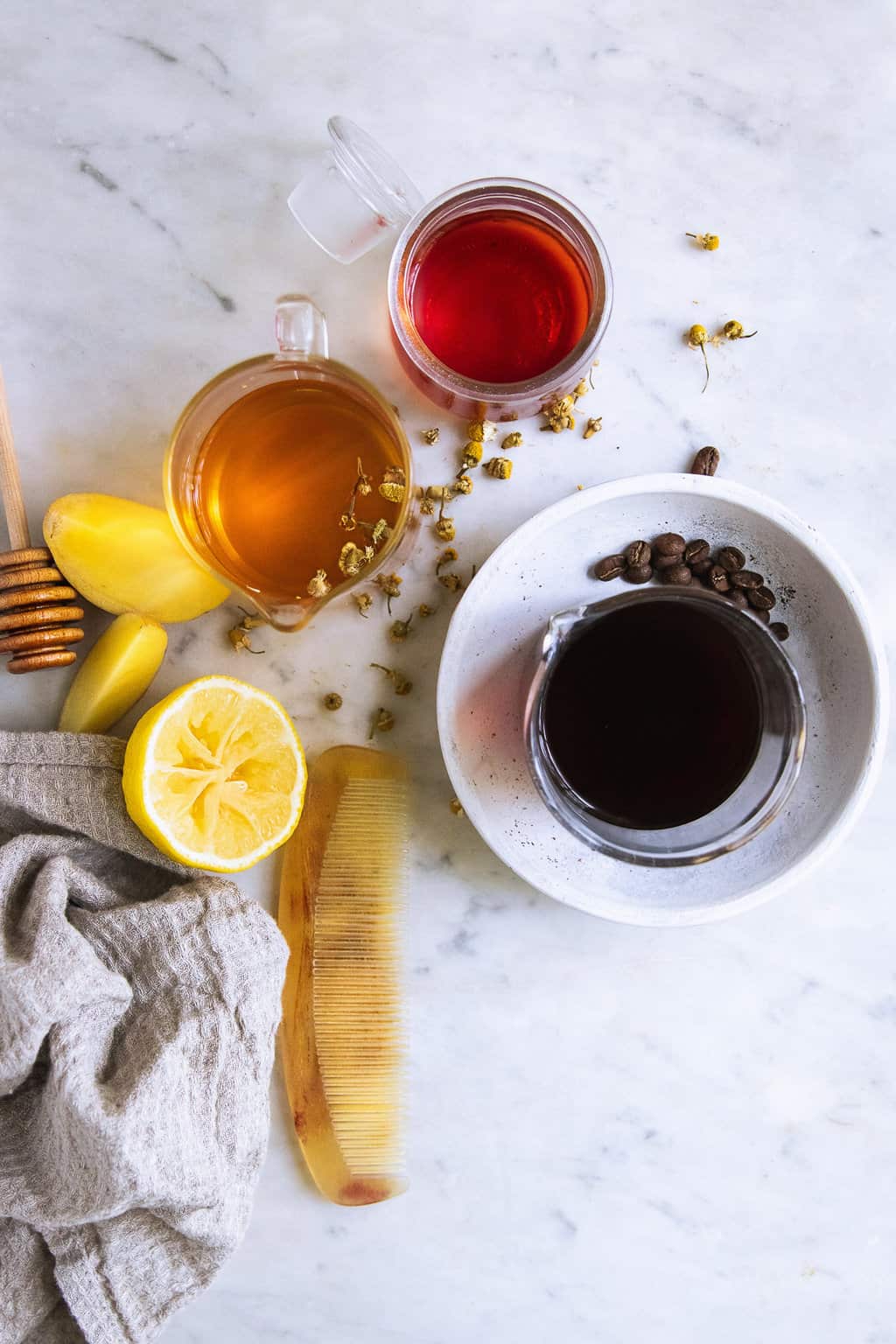 Natural Hair Color Recipes
Since these boosters rely on natural ingredients to either add color or lighten existing color, they're best when used on undyed hair. I can't guarantee they won't interact with salon color, making hair look brassy or dull.
For Blonde Hair
Whether you have blonde hair that you'd like to enhance or bronde (brown-blonde) hair you'd like to lighten, this recipe is for you.
Chamomile contains flavonoids that inhibit the enzyme promoting your hair's melanin production [source]. And over time, applying chamomile tea to your locks can lighten strands. Just note that this only works if your hair is somewhat light to begin with. If you have dark hair, chamomile probably won't be enough to strip the color, and you may end up disappointed.
For an extra-strength blonde booster, try adding potato and lemon juice. The starch in potatoes acts as a temporary natural hair color. Meanwhile, lemon juice opens the hair cuticle and strips away the outer layer of color, resulting in a natural hair lightener.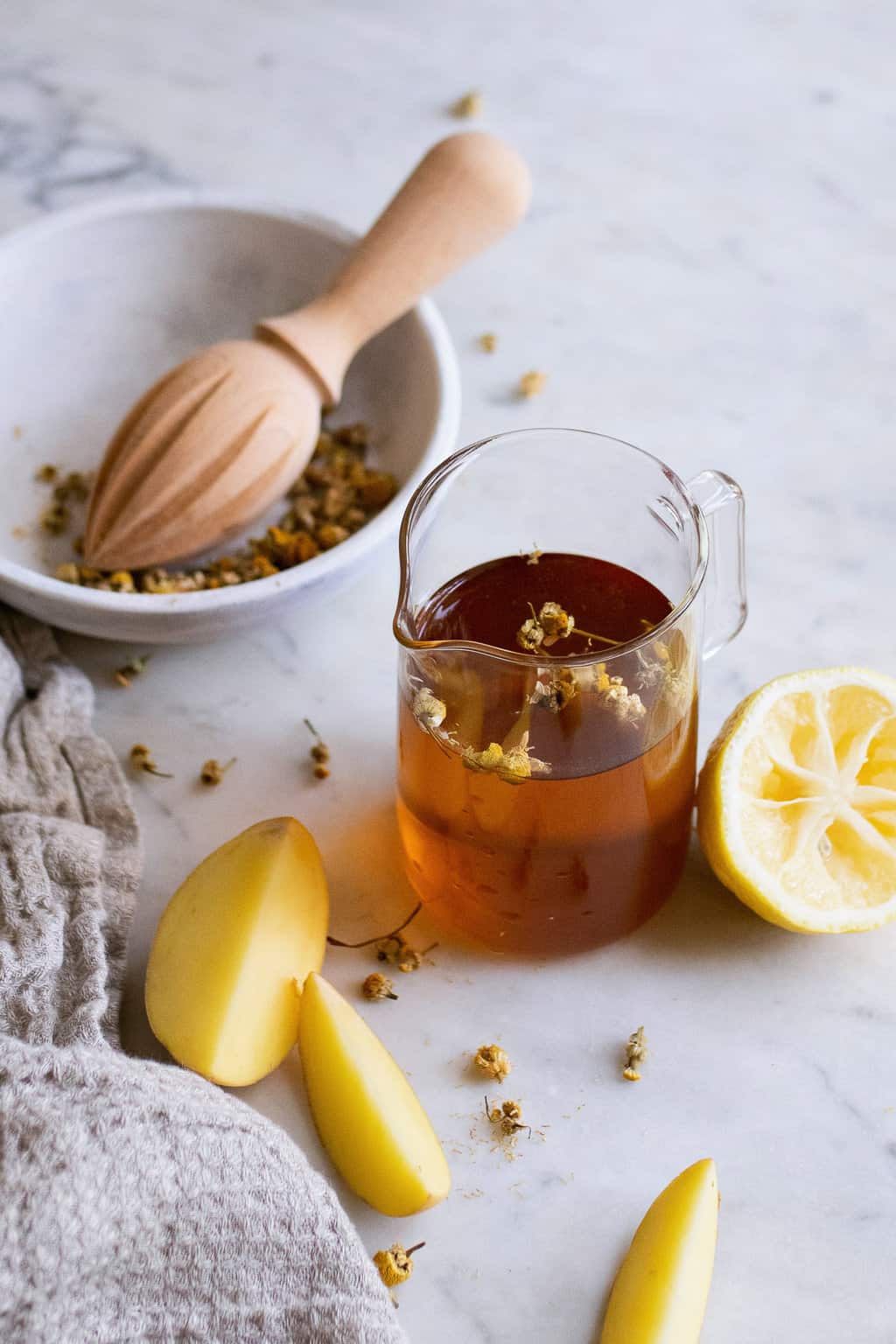 Apply daily
Steep 4 bags of chamomile tea in 2 cups of water. When the tea has cooled completely, remove the tea bags and pour the liquid onto damp hair. Let it sit for 10 minutes. Rinse it out, then shampoo and condition as usual.
Apply twice a week
Combine 1 pureed medium-sized potato, 1/2 cup of chamomile tea, and the juice of one lemon. Massage the mixture into roots, then cover the hair in plastic wrap or a shower cap and heat with a blow dryer for 3 minutes. Rinse well.
For Brown or Black Hair
If you've got darker locks, you can use natural dyes, like coffee, tea, or cocoa powder, to tint strands and enhance the color. Adding in some honey and apple cider vinegar can help draw out highlights and give the hair a bronze shine.
Unlike blonde hair boosters, dark boosters add color rather than strip it away. This means that any added dimension from coffee or tea will be semi-permanent and may only last 2 to 3 weeks. But they're gentle on hair and even have nourishing properties—thanks to the oils and antioxidants they contain—so you're free to use them as often as you like without doing any damage.
Apply daily
Brew 2 cups of strong, dark roast coffee (or black tea) and let it cool. Pour it over damp hair and cover with a shower cap for 30 minutes, then rinse.
Apply twice a week
Whisk 1/2 cup of cocoa powder, 1/2 cup of plain yogurt, 1 tablespoon of honey, and 3 teaspoons of apple cider vinegar into a paste. Apply this mixture to wet hair and let it sit for 15 minutes before rinsing. Repeat twice a week.
For Red or Auburn Hair
Whether you've dyed your hair or it's just naturally red, cranberry juice can help give your locks some extra oomph. Cranberries contain natural colorants known as anthocyanins, which get absorbed into the hair and remain throughout several washings [source].
Simply apply cranberry juice to damp strands as a once-a-week rinse. Over time, the color will build, and you'll be left with noticeably more vibrant locks.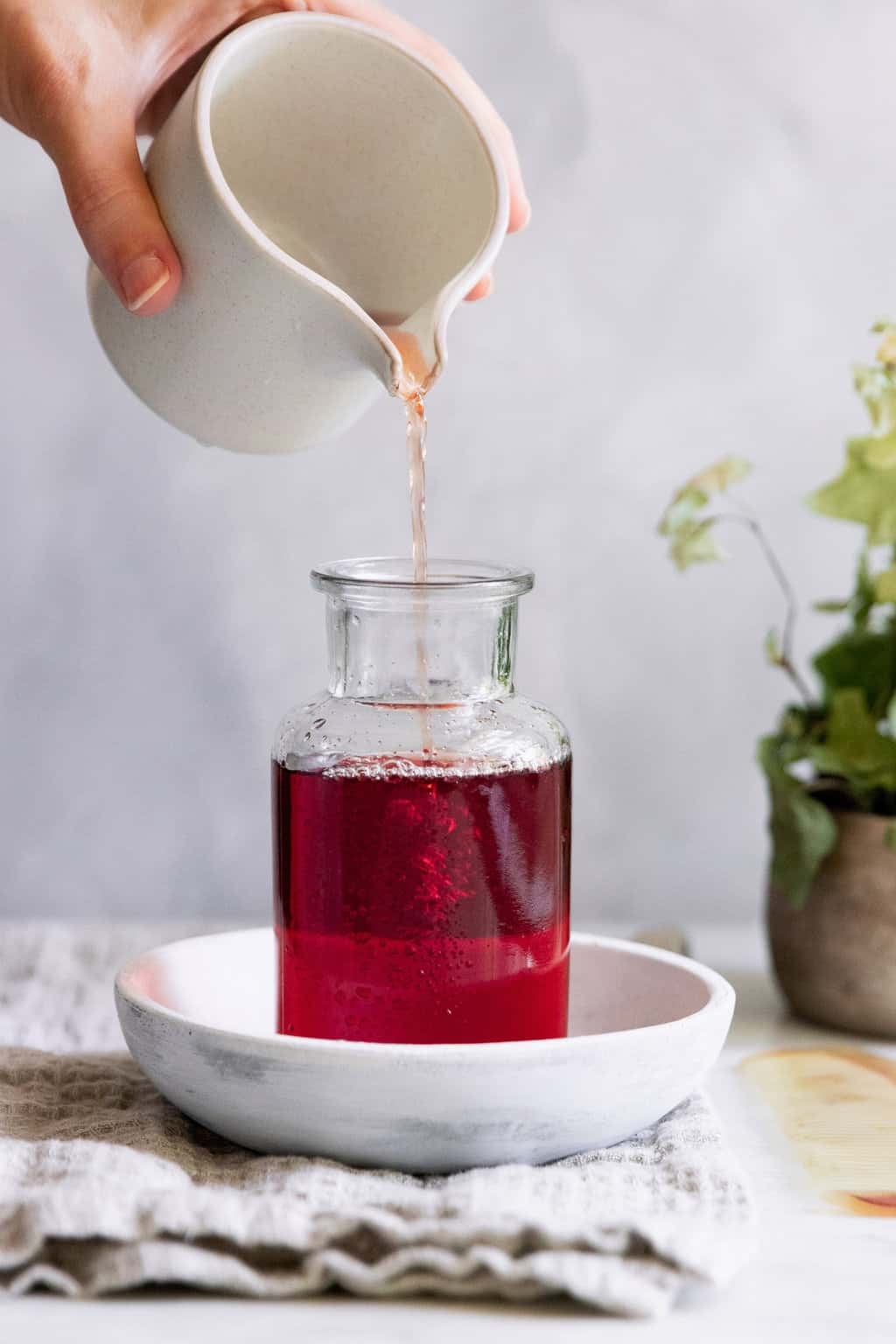 Pour 1 cup of chilled 100% cranberry juice over damp strands, cover with a shower cap and let it sit for 10 minutes. Rinse the juice out, then shampoo and condition as usual. Repeat weekly.
Faded color
?
Opt for a honey tonic
If your hair color has faded, you can bring out the highlights with a simple honey and lemon juice spray. While this isn't ideal for dark hair (you may not notice much of a difference), you can use it with blonde, light brown, and red hair.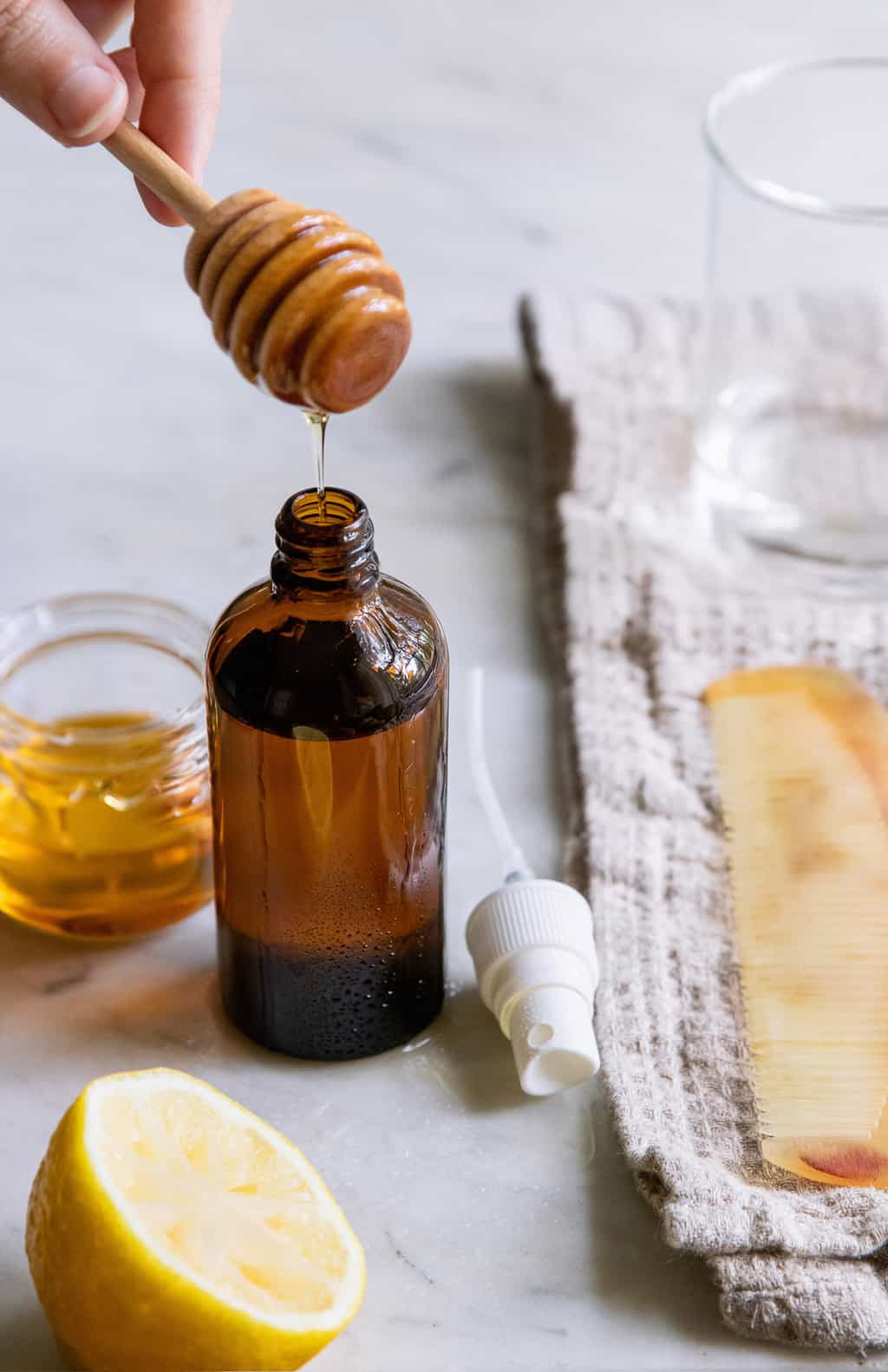 Combine 1/4 cup each of water, honey, and lemon juice in a spray bottle. Spritz the solution onto damp hair, then part the hair and pull it into a ponytail. After an hour in the sun, wash the hair twice to remove any residue. Overuse of lemon can dry out hair, so limit this to 2 times a week.
35