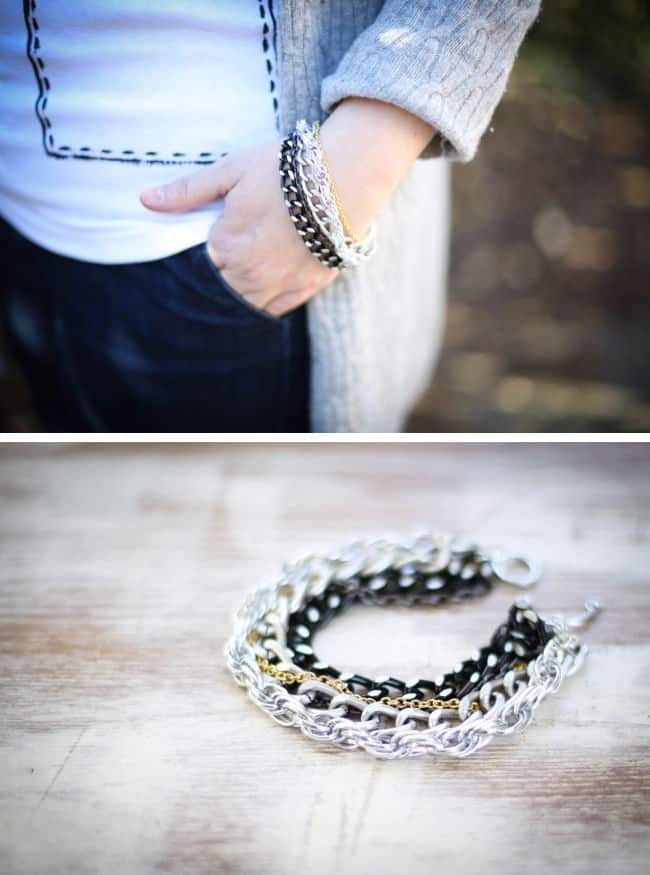 Every couple of weeks I make a trip to Michaels or Hobby Lobby and completely loose track of time. Usually because I'm standing in the jewelry aisle staring at the overwhelming array of options, trying to figure out the "right" thing to get. This has resulted in many a random purchase, and I've amassed a rather large collection of "wrong" items. So I decided to put my leftover pieces of chain together in a layered chain bracelet.
How to Make a Chain Bracelet with Leftover Chain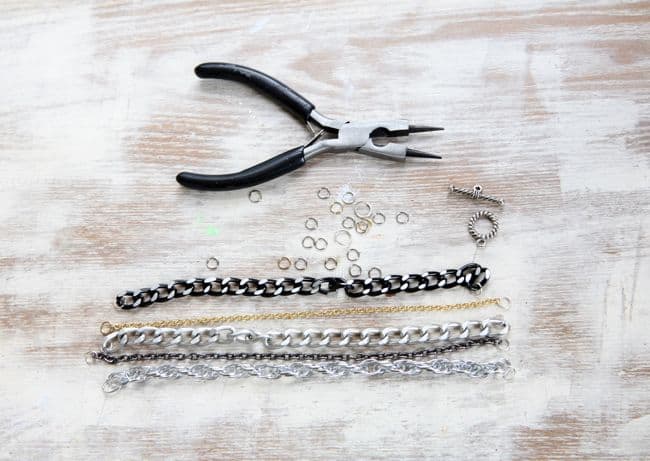 You will need:
Several layers of different chain. I used 5 different layers, combining light and dark silver pieces with one gold piece. It's good to mix different sizes of chain too.
12 jump rings
Toggle clasp closure
Round nose pliers
First, gather your various pieces of chain and lay them out. Use one to measure your wrist, and then use your pliers or other metal cutter to cut the pieces roughly the same length.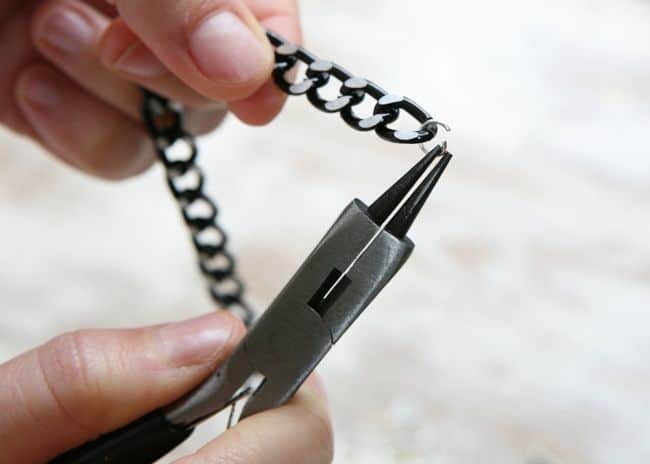 After you get them the same length, put a jump ring onto the ends of each piece of chain.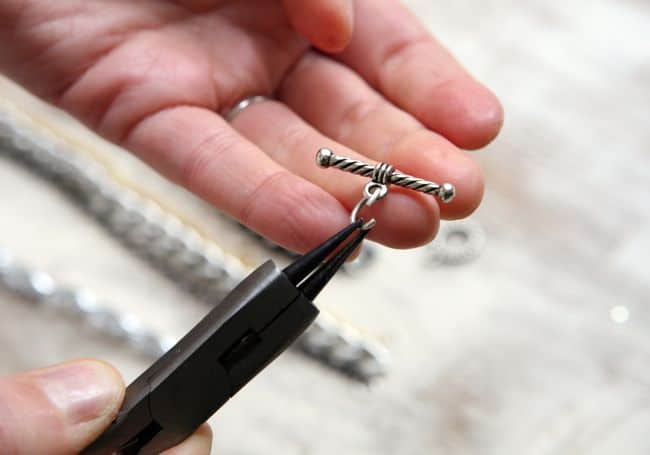 Then add a jump ring to your toggle clasp but leave the ring open.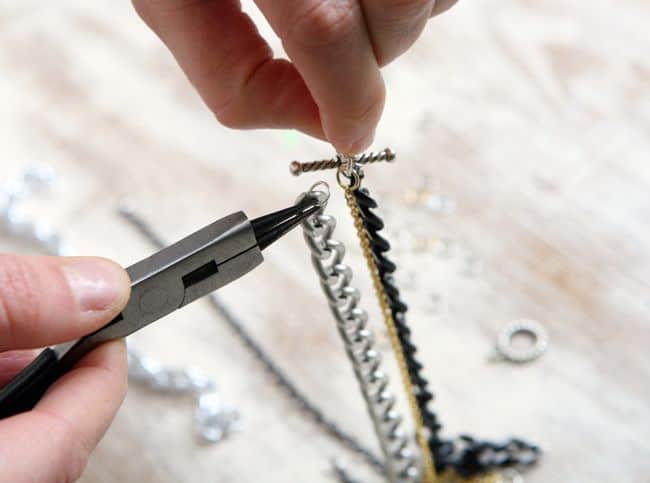 Attach each of the individual jump rings to the toggle clasp jump ring and close the ring.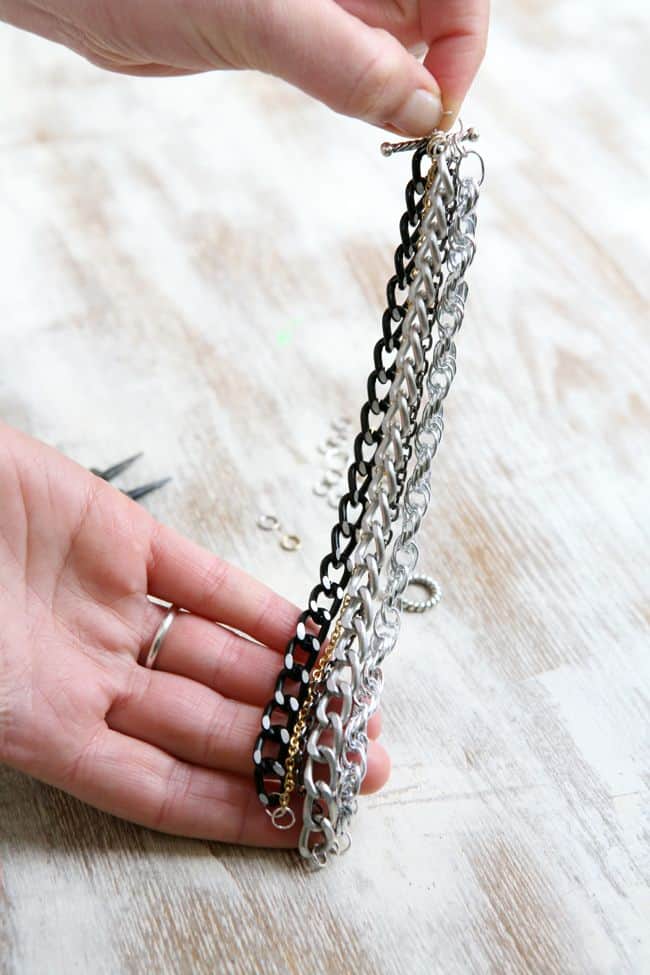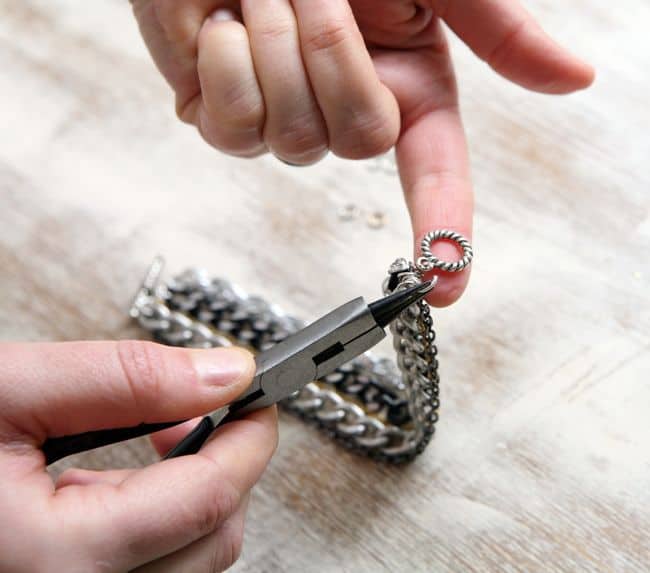 Repeat on the other side with the circle closure, and you're done.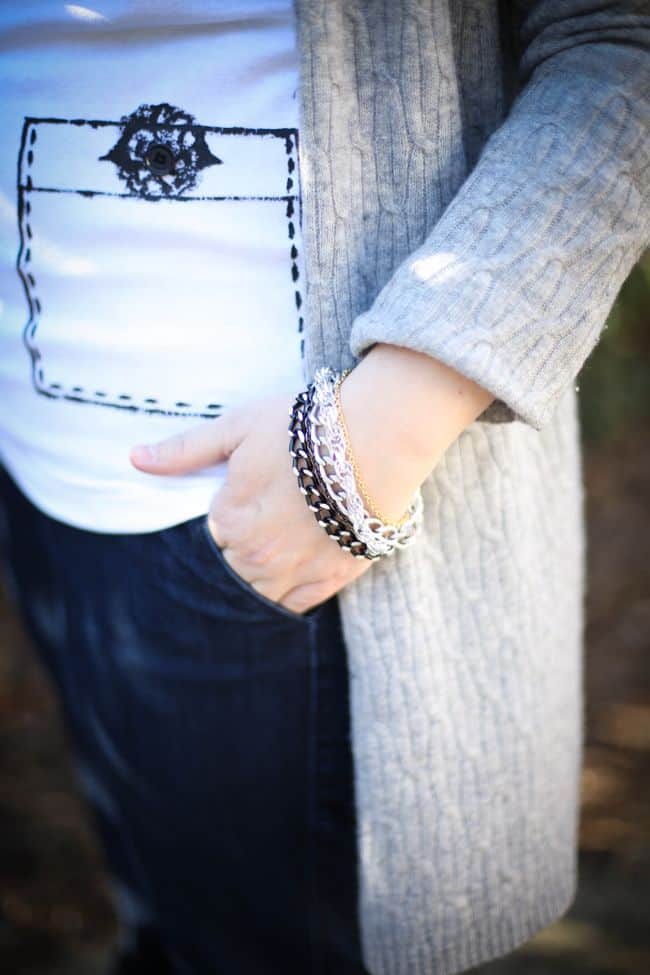 I love a project that doesn't require me to search for 30 minutes in the jewelry section! What aisle do you get stuck in at the craft store?
16