It's June. JUNE (!) This means that summer weddings and outdoor parties are booming. If you are on a budget and want to create your own flower arrangements for all your lovely outdoor festivities; here's an easy, bright, and fun way to make things a whole lot prettier!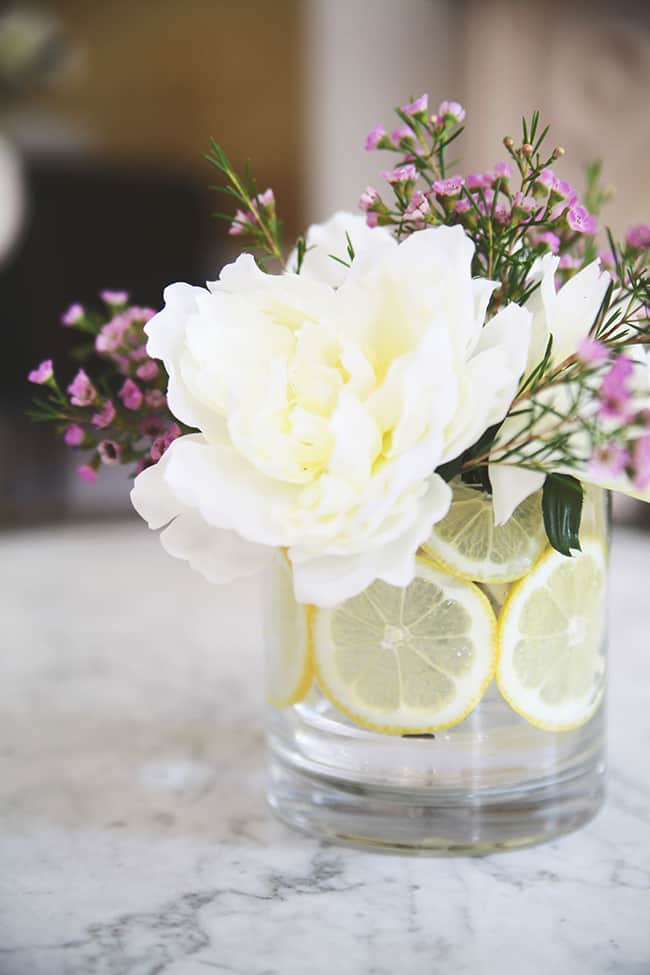 This tutorial shows you how to incorporate lemon into your arrangement but you can use any type of citrus: orange, grapefruit, lime, etc. This might be important depending on your color scheme.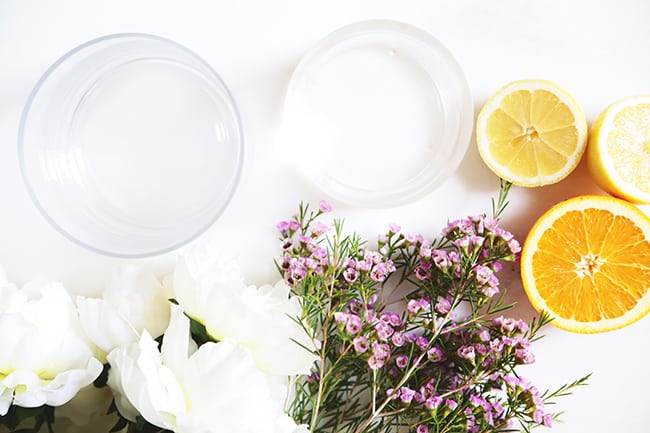 You'll need two vases, one large and another smaller one. It can be any shape as long as the smaller one fits nicely into the large one. Make sure that their height is about the same.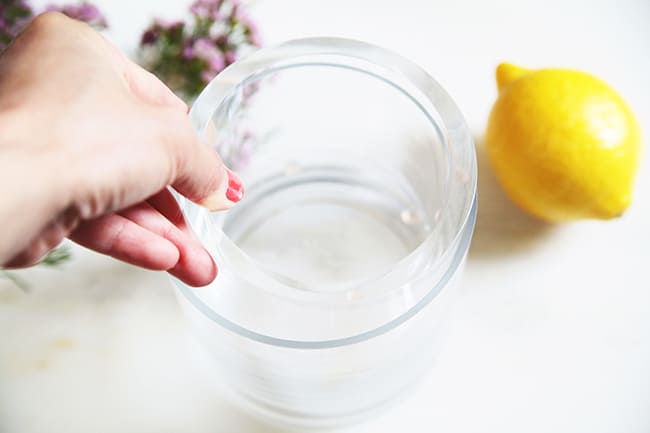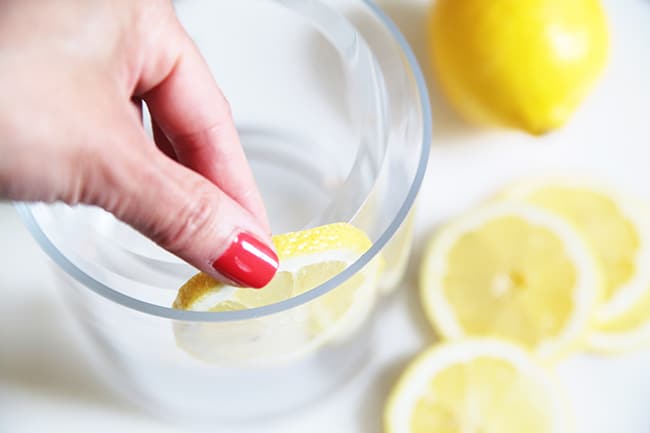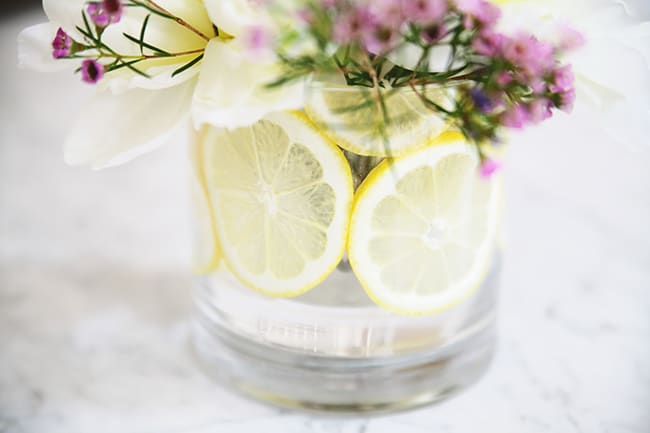 Step 1
First, place the smaller vase into the bigger one. Add lemon slices between the two vases.
Step 2
Next, add water between the vases and also to the smaller vase.
Step 3
Add flowers into the small vase. Voila! A professional looking and gorgeous arrangement at your fingertips!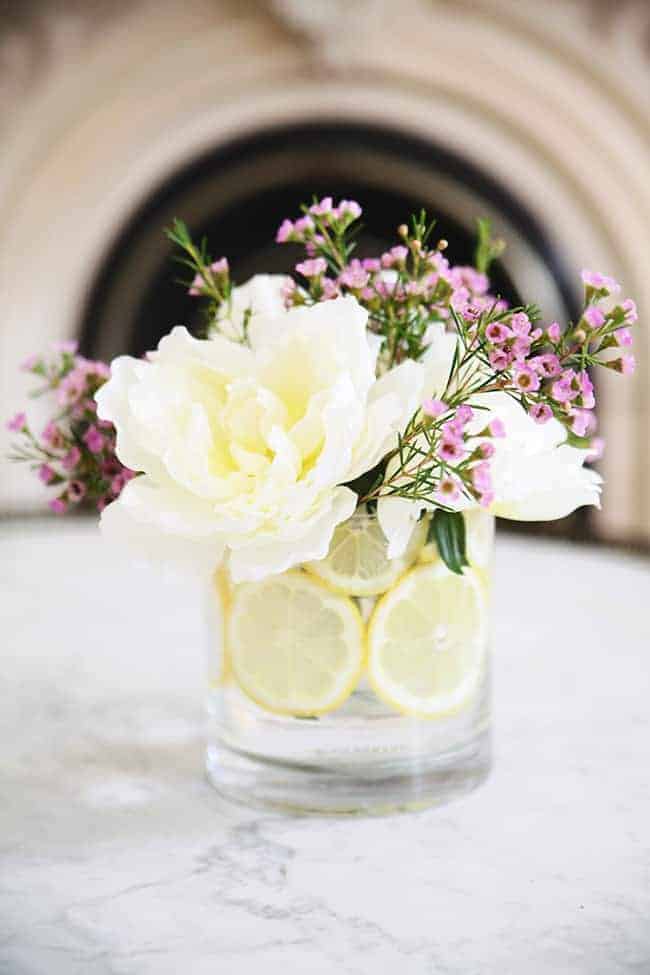 137