I love my ever-growing stash of essential oils. Make-up used to be my impulse purchase; now it's a new essential oil. So one of my goals is to figure out how to use the darn things, whether it's in green cleaning or staying healthy. The great thing about essential oils is that they have such a wide range of health uses. This includes everyday health issues from headaches, to sore muscles, to insomnia. And having these essential oils in a roll-on form is one of the easiest ways to get the full health benefits.
Few essential oils can be applied 'neat' or straight onto the skin. Most need to be diluted in a carrier oil, and making an aromatherapy roll-on is hands down the easiest and most effective way to apply essential oils for my family (did I mention I have 3 squirmy kids?).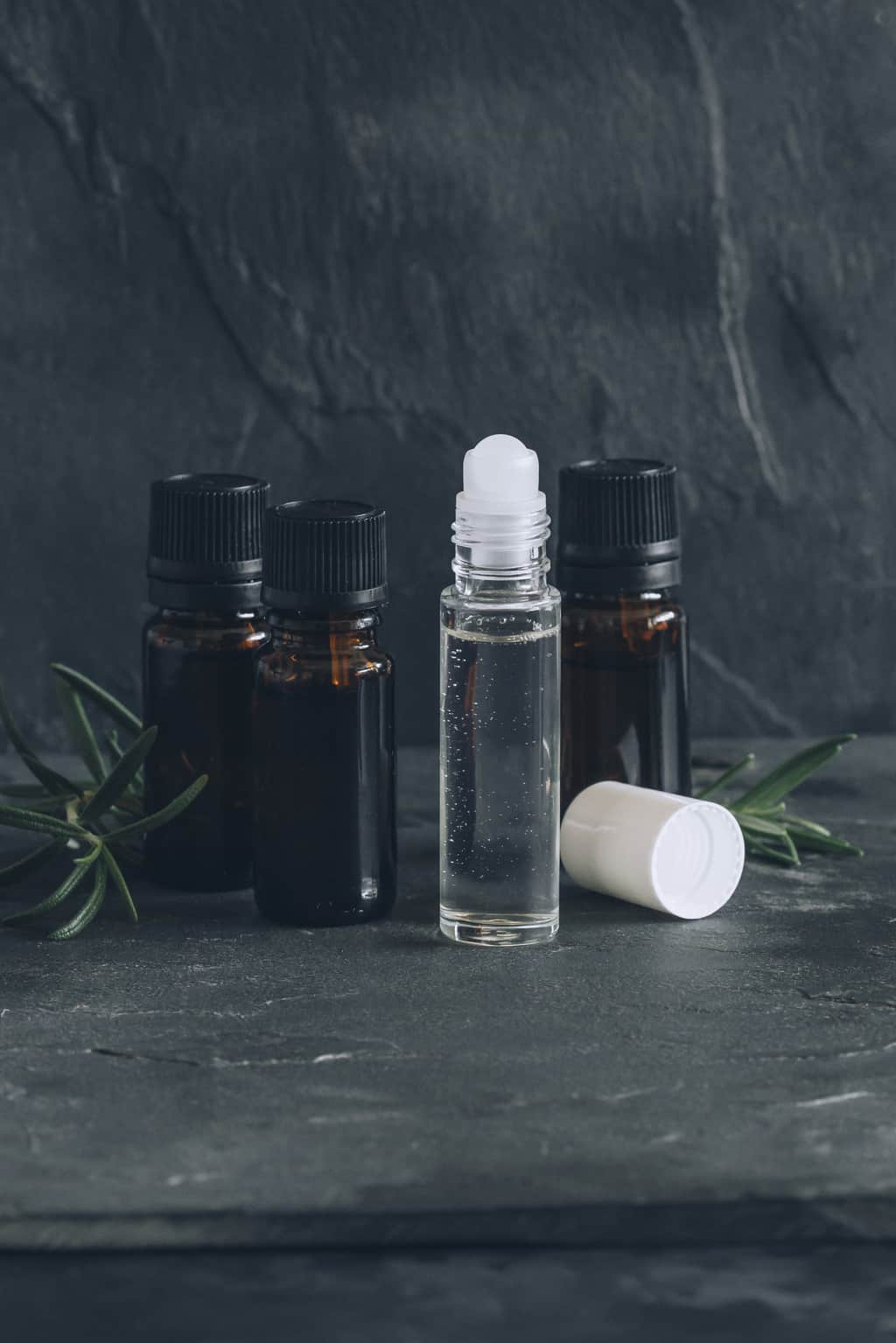 How to make Aromatherapy Roll-ons
The hardest part of this process is getting your ingredients together. Here's what you'll need: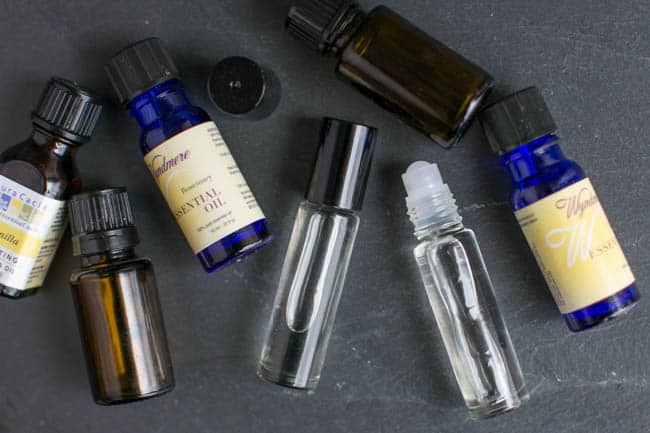 Remove the roller ball from the top of the bottle. Add the appropriate number of drops of each essential oil. Fill the rest of the bottle with carrier oil. Reattach roller ball at the top. Shake well. Store in cool, dark place.
To use, roll the bottle between your hands before each use to ensure the essential oils are properly mixed. Then apply to pressure points on the body, such as the temples, behind the ears, bottoms of the feet, insides of the wrist. Or really anywhere that feels good to you!
Essential oil blends for Aromatherapy Roll-ons

This post was medically reviewed by Dr. Holly Smith, a board certified physician in nephrology and internal medicine with a background in nutrition. Learn more about Hello Glow's medical review board here. As always, this is not personal medical advice and we recommend that you talk with your doctor.
605