If longer hair is on your wishlist, you're in good company. There's just something about long, thick, and full hair that's inherently attractive. The trouble is that it's kind of hard to attain and retain! In fact, most of us struggle to grow our hair to the length we desire.
What's worse: Hair loss affects as many as 25% of women and 40% of men in the U.S., per a survey conducted by Wakefield Research on behalf of ROGAINE® [source].
Meet the experts

Annagjid "Kee" Taylor, celebrity hairstylist and natural hair YouTuber

Bridgette Hill, certified trichologist

Kerry E. Yates, certified trichologist and CEO of Colour Collective

William Gaunitz, FWTS, certified trichologist and founder of Advanced Trichology

Penny James, New York City trichologist and hairstylist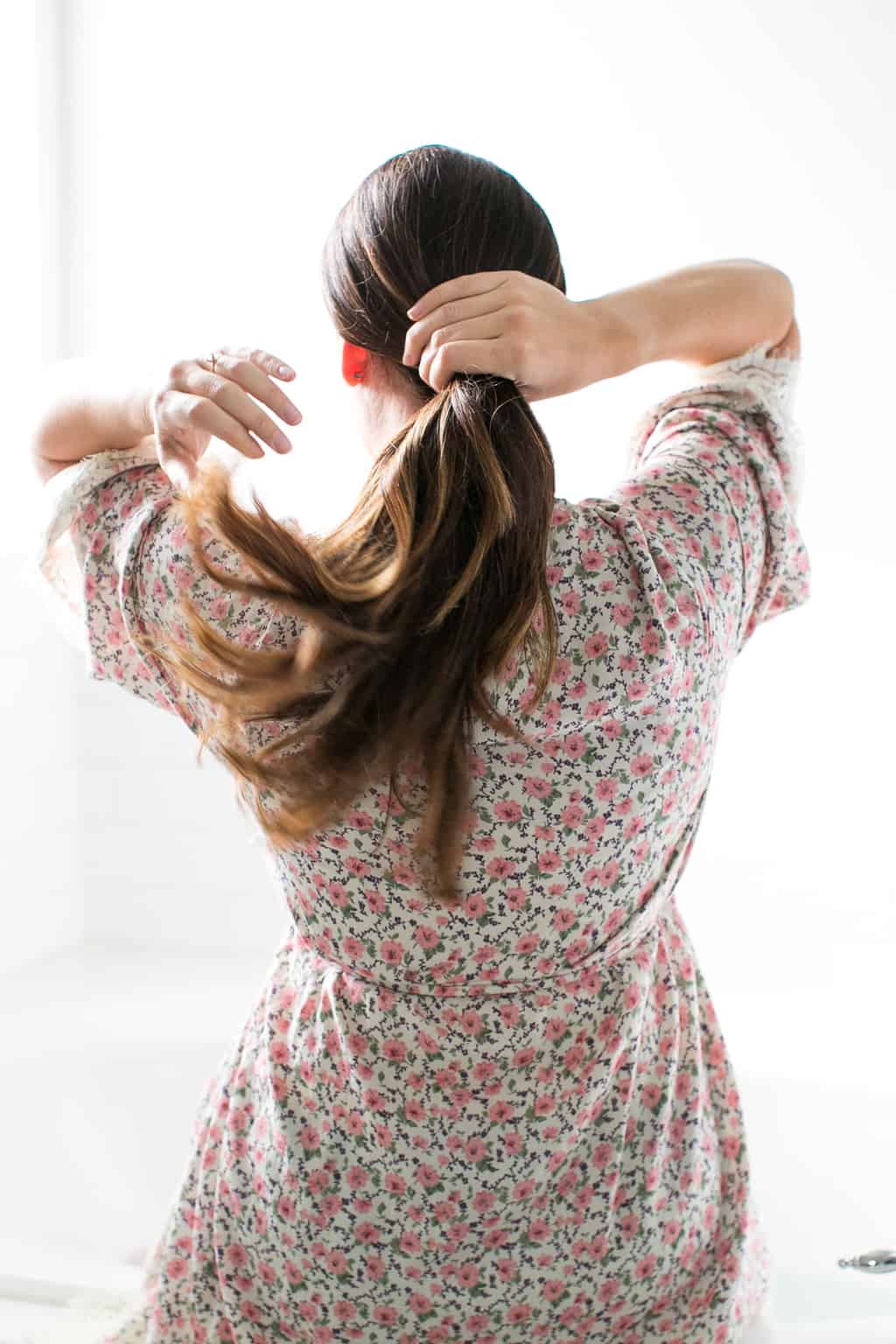 Hair loss is a real thing, and the pandemic certainly didn't do any favors for hair loss sufferers. The American Academy of Dermatology has reported that hair loss can occur after a COVID-19 infection—it happens in some people months down the line once the virus has seemingly cleared [source].
"The pandemic has put a strain on society as a whole, and individuals who already suffer from hair loss have seen their condition worsen," says celebrity hairstylist and natural hair YouTuber Annagjid "Kee" Taylor. "This makes sense, since stress and depression are the main culprits of hair loss, next to genetics, hormonal changes, medical issues, and aging."
Hair loss is a drag, but even if you're noticing increasing shedding, all hope is not lost. In fact, there are plenty of hair care products out there, shampoos in particular, that are formulated to help reduce shedding and even grow hair. "We have products accessible to us that block harmful androgens like DHT, dihydrotestosterone, the culprit of androgenic hair loss," explains trichologist Bridgette Hill. "It is also important to realize that sometimes chronic illnesses may only be helped by cosmetically improving the client's hair rather than "curing" hair loss."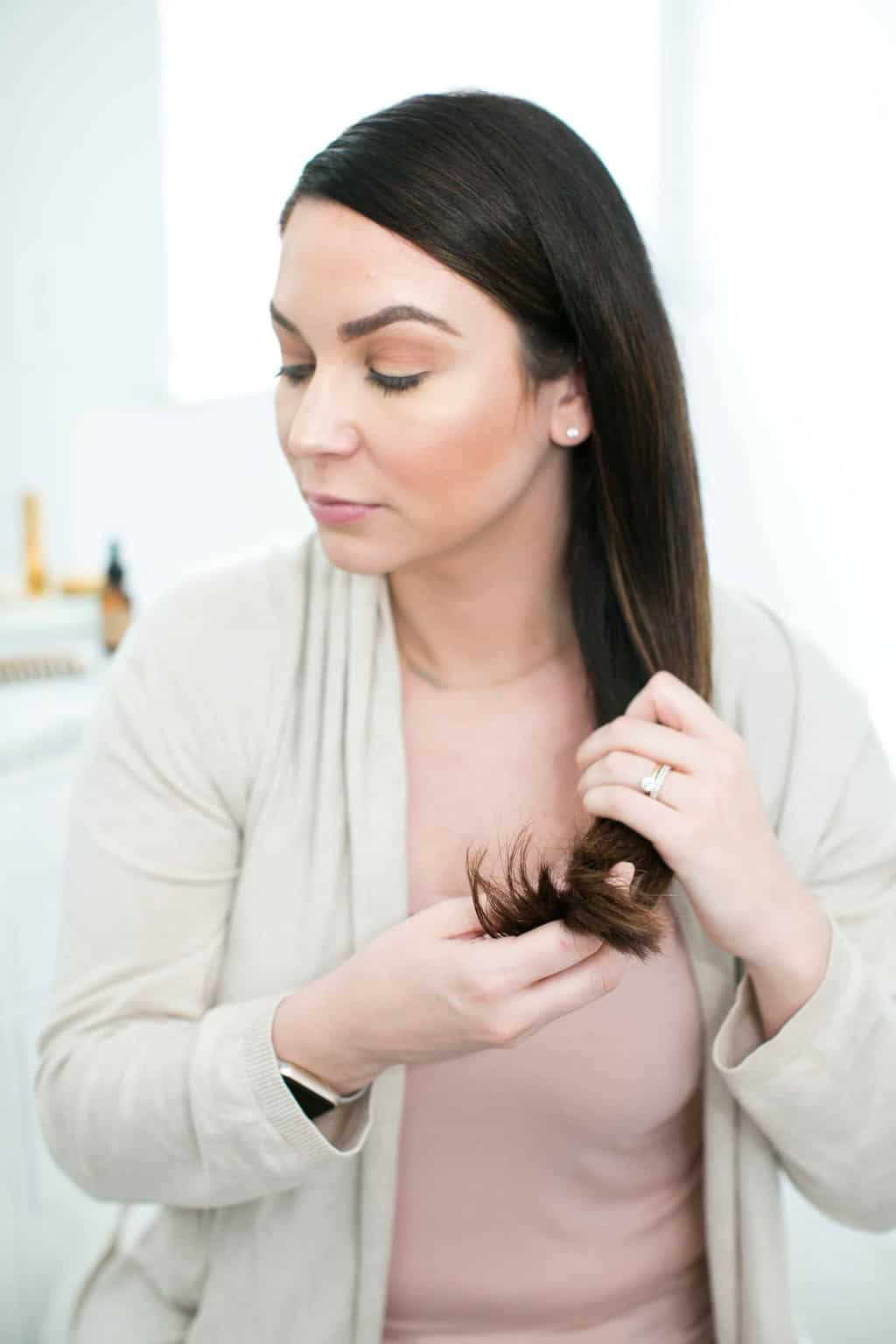 What to Look for in a Shampoo for Hair Growth
When it comes to shopping for a shampoo for hair growth, there are some key ingredients to keep an eye out for. Castor oil is one of them. According to Hill, this long-chained fatty acid provides essential proteins and nutrients to hair follicles and prevents hair follicle inflammation. "Indirectly, castor oil assists with cultivating the necessary environment to nurture and support healthy hair follicles and hair fibers," she notes. "Because of the nutrients in castor oil, it aids in protecting the hair follicle from outside cellular and tissue invaders that destroy its health and vitality."
Nourishing fatty acids like shea and avocado oils can also be helpful. "These phospholipids are excellent for superficially replacing the humectants necessary to keep the bonds of the hair fibers together and act as a primer, allowing the hair fibers that have been compromised to retain the protein and moisture properties from moisture and protein conditioners," says Hill.
Kerry E. Yates, trichologist, hair expert, and CEO of Colour Collective, also suggests steering clear of silicones, which can clog the hair follicles if used directly on the scalp, and heavy oils that can weigh down the hair, making it appear oily and lifeless.
The Best Shampoos for Growing Hair
If you're looking to encourage hair growth and prevent loss, here are the shampoos hairstylists say are worth trying.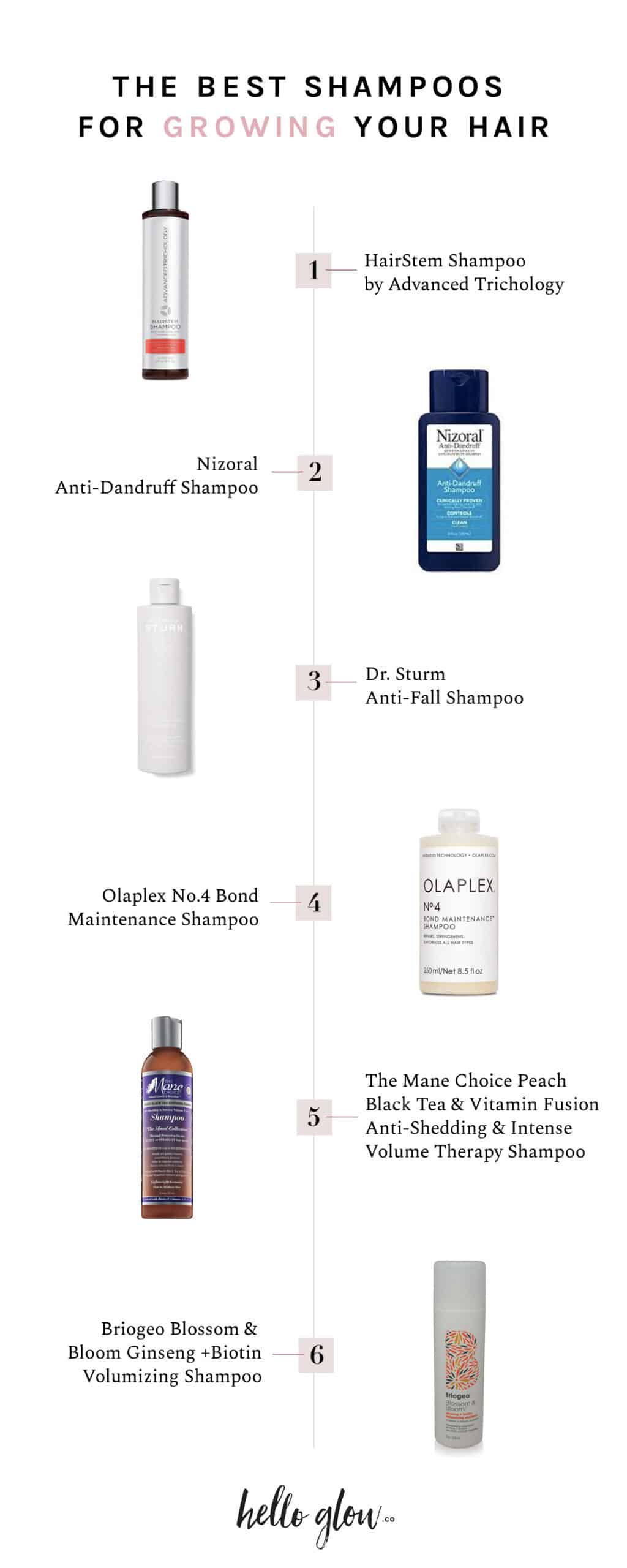 This clinically developed shampoo contains the correct combination of antimicrobial essential oils, including tea tree oil and jojoba oil, as well as anti-inflammatory herbs, such as rosemary and lavender. It also contains some nutritional ingredients to promote a healthy scalp and microbiome that will support hair growth, according to William Gaunitz, FWTS, certified trichologist and founder of Advanced Trichology.
Unfortunately, for those dealing with dandruff and seborrheic dermatitis, hair loss can often be an associated problem. For this reason, they can benefit from a shampoo that helps counteract these effects, like Nizoral shampoo 1% over-the-counter formula, which contains the antifungal treatment ketoconazole. "This shampoo has a very powerful impact of decreasing microbials on the scalp, including fungus and yeast that debilitate the hair growth process when interrupted by an out-of-balance scalp microbiome," explains Gaunitz.
"This formula is gentle enough to use every day and promotes the growth of healthy, strong hair and scalp," says Hill. "The glycerin and pro-vitamin B5 help to nourish the hair, reduce hair shedding, and minimize split ends."
Although she swears by a salon-only treatment by Hair Clinic that is clinically proven to help the hair grow and stay healthy, New York City trichologist and hairstylist Penny James is a big fan of this over-the-counter shampoo brand. "Olaplex shampoo and conditioner have been proven to be excellent in strengthening the hair shaft and helping the hair stay stronger due to the properties from its ingredients," she says. "For my clients who have chemical damage to their hair, this is the shampoo I recommend."
"This shampoo is infused with botanicals, vitamins, and nutrients that aid in hair growth and minimize breakage," says Taylor. "The best thing about this product is that it cleanses the scalp without stripping it and wakes and revitalizes it."
The ingredient list in this volumizing shampoo is impressive: ginseng, biotin, and vitamin B5, all of which help enhance long-term fullness and deliver hair health benefits from root to tip, according to Taylor. "To add volume and fullness, maltodextrin, a natural sugar starch, separates and covers each strand," she explains. "The recipe is sulfate-free and cleanses hair without stripping, drying, or dulling it."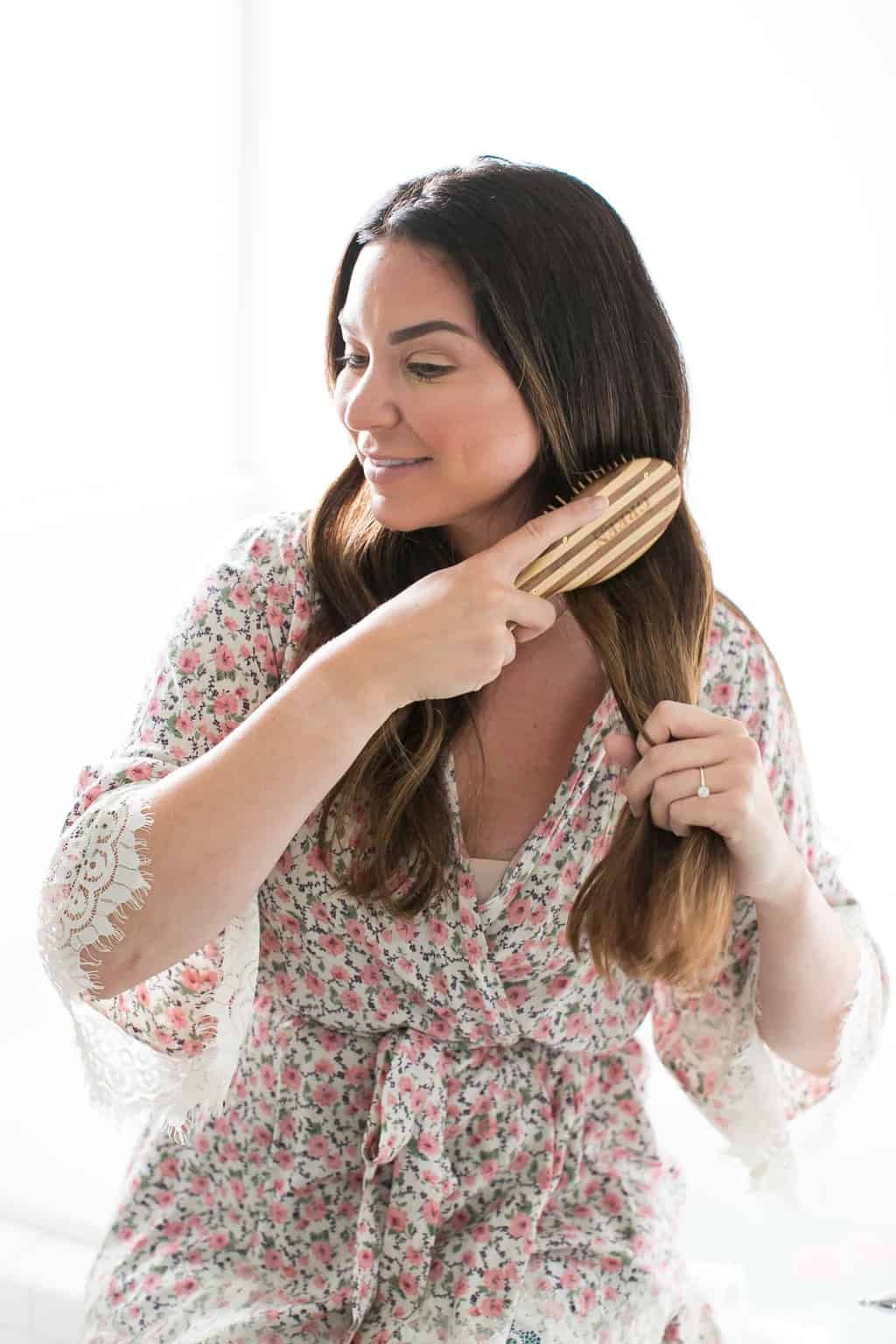 Tips for Growing Your Hair Out
While quality shampoos are a great place to start, it might take more than topical solutions to help your hair achieve length. Here, experts share their best tips for growing your hair long.
Eat a balanced diet
Never knock nutrition when it comes to your appearance. After all, the saying "you are what you eat" has some truth to it. Yates recommends eating a balanced diet full of fresh fruits, veggies, whole grains, and lean proteins to support your body's needs. "Take vitamins if you are missing any nutritional component, as this will keep your hair follicles functioning properly."
Get some exercise
Plenty of research supports the notion that exercise boosts metabolism [source], but it also helps cut back on stress, per the American Psychological Association [source]. "Stress can lead to hair loss, so by taking it out of the equation, you can help to save your hair," adds Yates.
Use round tip-bristle brushes
All brushes are not created equal. "Using the wrong one on top of brushing your scalp or hair aggressively can cause follicle challenges," warns Yates. She recommends looking for round tip bristles and being gentle with your scalp. "Aggressive brushing can cause inflammation that leads to follicle damage."
Don't overdo it with the dry shampoo
You might be using your dry shampoo incorrectly—in fact, most people do, according to Yates. "Dry shampoo is meant to be used on the hair and then brushed out—eliminating dirt, grime, and product build-up along the way," she says. "Instead, we are leaving it on the scalp and letting it accumulate for days and days, which can cause the follicles to become clogged, leading to inflammation and damage."
Give yourself a massage daily
Yates recommends massaging your scalp for a minimum of four minutes daily to help relieve tensions and tightness while improving blood circulation. In fact, plenty of research, including one study published in the journal ePlasty, has shown that a simple scalp massage can help improve scalp health and increase hair thickness [source].
This article was medically reviewed by Dr. Gina Jansheski, a licensed, board-certified physician with over 20 years of experience in practice. Learn more about Hello Glow's medical reviewers here. As always, this is not personal medical advice, and we recommend that you talk with your doctor before using this recipe to determine what's best for you.
433